Who likes doesn't like nut butter?! Well, except for everyone who's allergic to nuts, obviously, but every other sane person has to love nut butter. Like, in my opinion, nut butter is the butter of the god's. Anyhow, I thought I'd share a simple little guide to how I make my hazelnut butter, which I often use in recipes, usually nutella related, like these ones:
Chocolate Scone Semlor Deluxe with Nutella, The Easiest Chocolate Nougat, Homemade Mozart balls, Easy Nutella Stuffed Banana Freezer Bites, The most dreamy Chocolate Hazelnut Nougat cookies, and Nostalgic 4 ingredient Kexchoklad A.K.A. Chocolate Nougat Wafers.
Not to forget, I daily use hazelnut butter as any other nut butter, for example on toast, on porridge, on rice cakes, you name it. If I could only give one reason to make hazelnut butter than it would be to try it on some chocolate porridge (just add a tbsp of cocoa powder to your porridge and voilà!). *drooling*
Lastly, I just want to say that truly hope you find this little guide helpful. Enjoy!
Before (the picture above) VS After (the picture below) roasting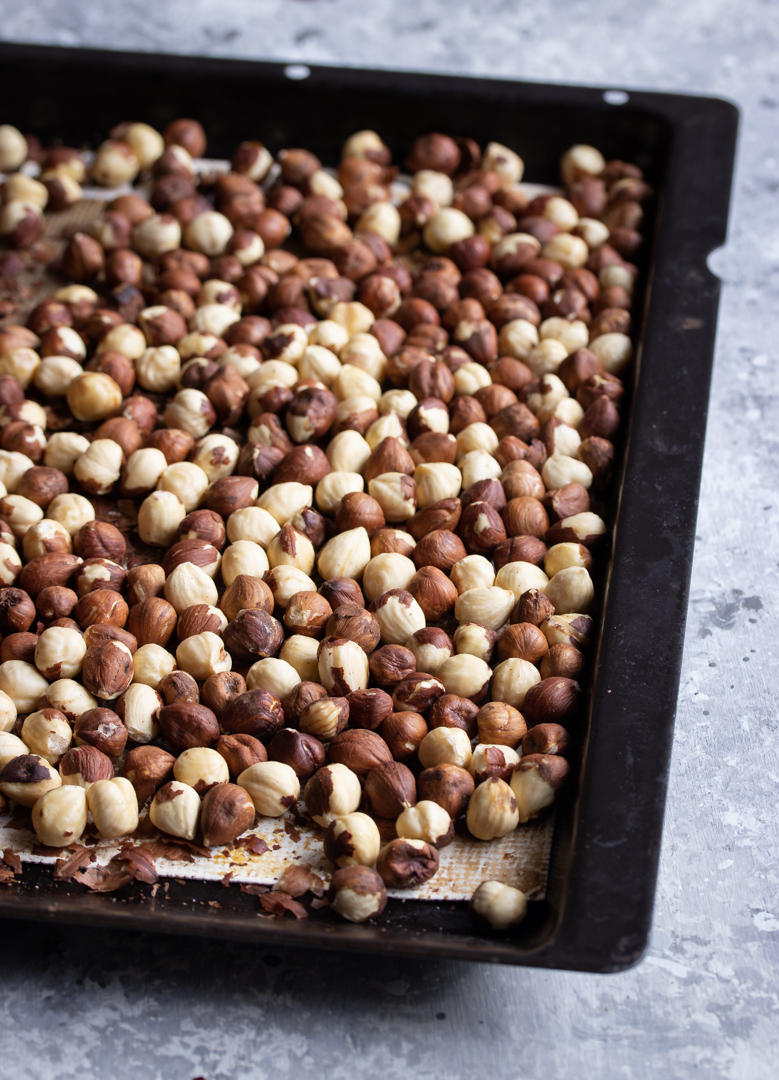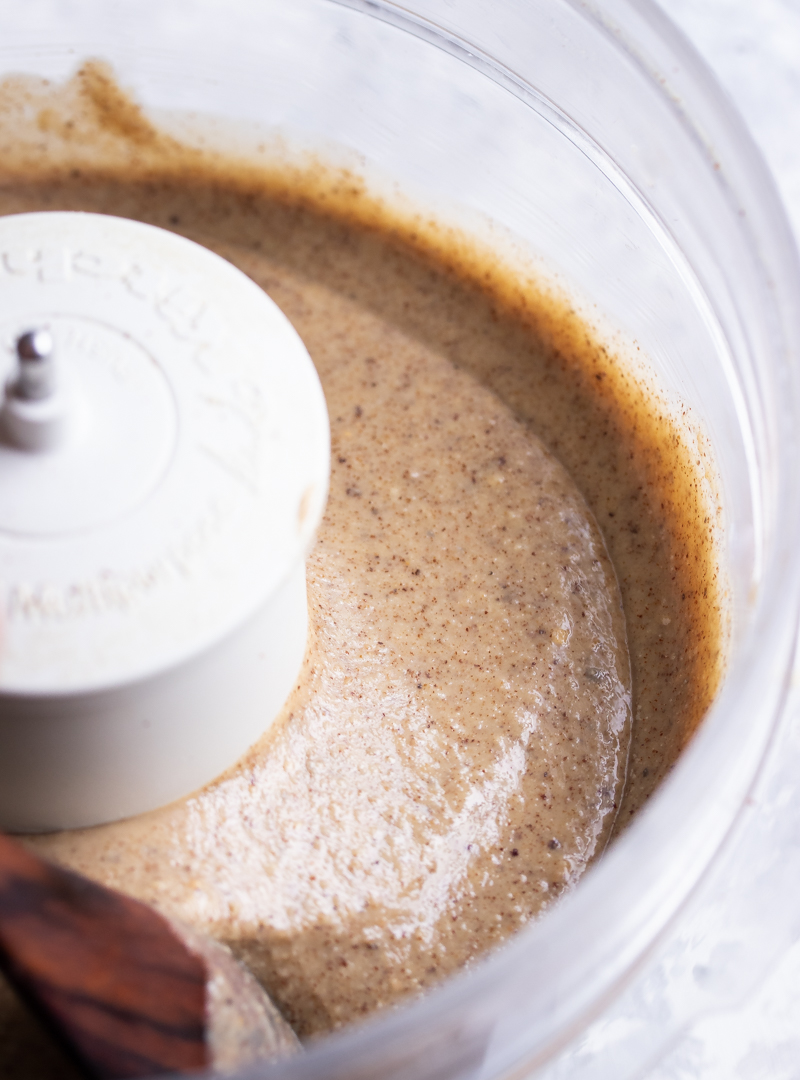 Just look at that texture!! Eeeep!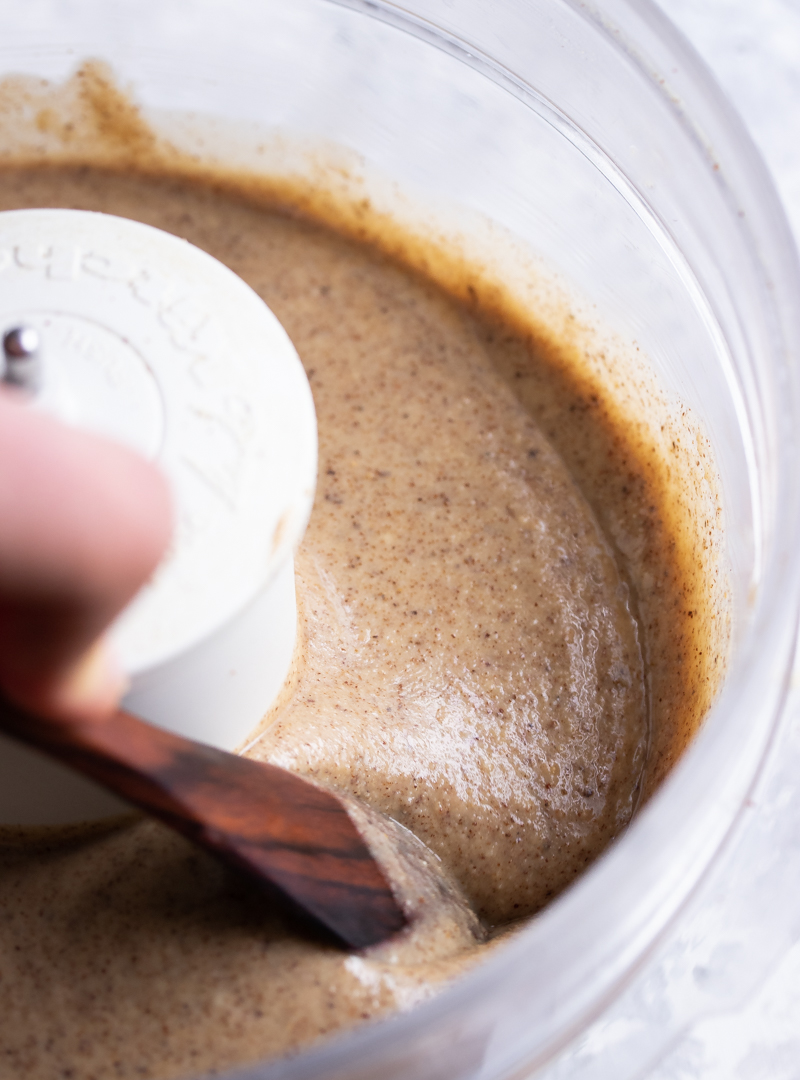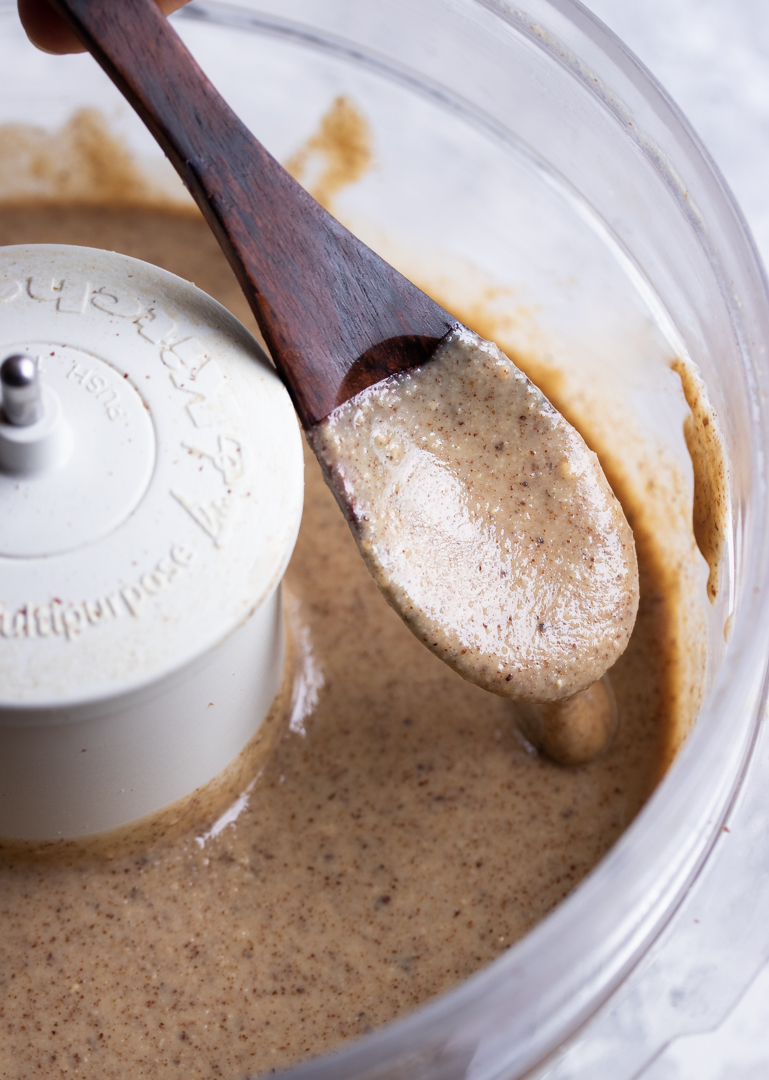 *DROOLING*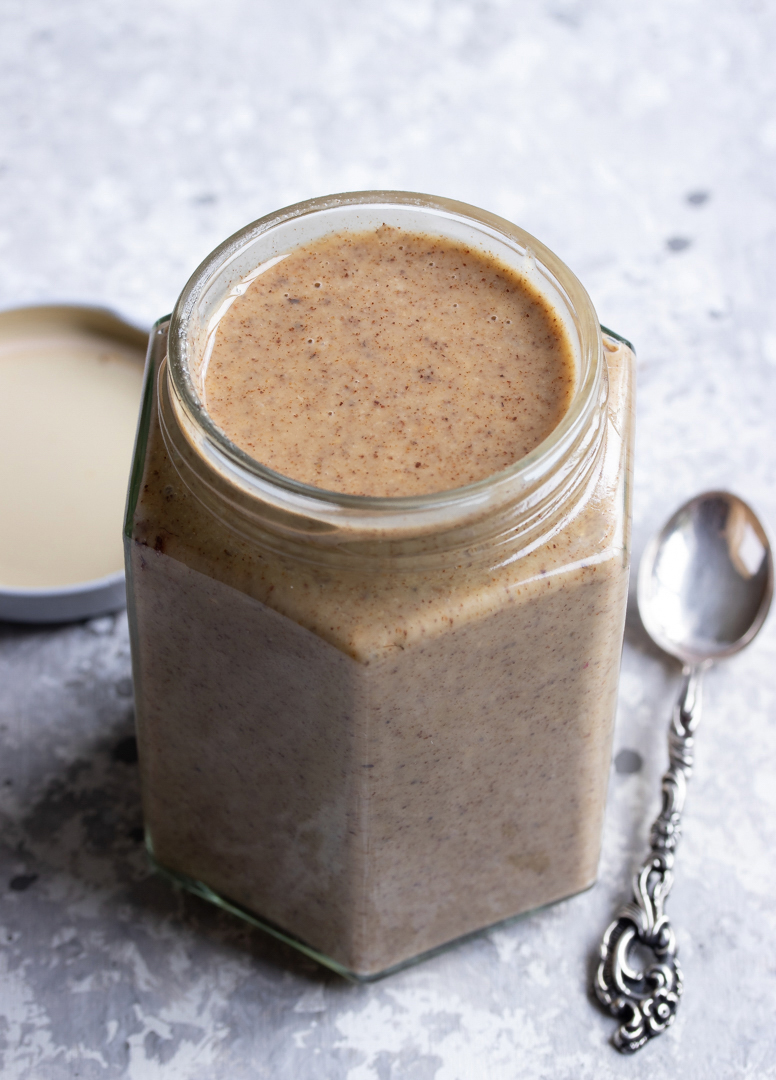 Print
Homemade Hazelnut Butter Guide
Now you can make your own hazelnut butter at home. Perfect on toast, oatmeal, in dessert and lots of other treats.
350g

/ 12,3 oz plain hazelnuts
A hearty pinch of salt
Instructions
Start with spreading out the hazelnuts on a baking tray lined with parchment paper. Set the oven to 175ºC / 350ºF and while heating up roast the hazelnuts until the skins of the nuts fall off when rubbed, which usually takes about 10-15 minutes. Be careful not to burn them! I also recommend trying to taste the nuts and from that decide when you think they're done roasting.
Once roasted, rub the skins of the hazelnuts by rolling them, with quite a lot of pressure, against the baking tray. Transfer the still warm and more or less skinless hazelnuts to a strong food processor, add a hearty pinch of salt, and process until you get a nice silky smooth nut butter. Have patience and stop to scrape the sides every now and then. Transfer to a clean jar and voilà! Enjoy!
Notes
What ever you do DO NOT ADD ANY LIQUIDS to the nut butter, especially not anything water-based. It make the nut butter curl and split!
Keywords: Hazelnut butter, how to