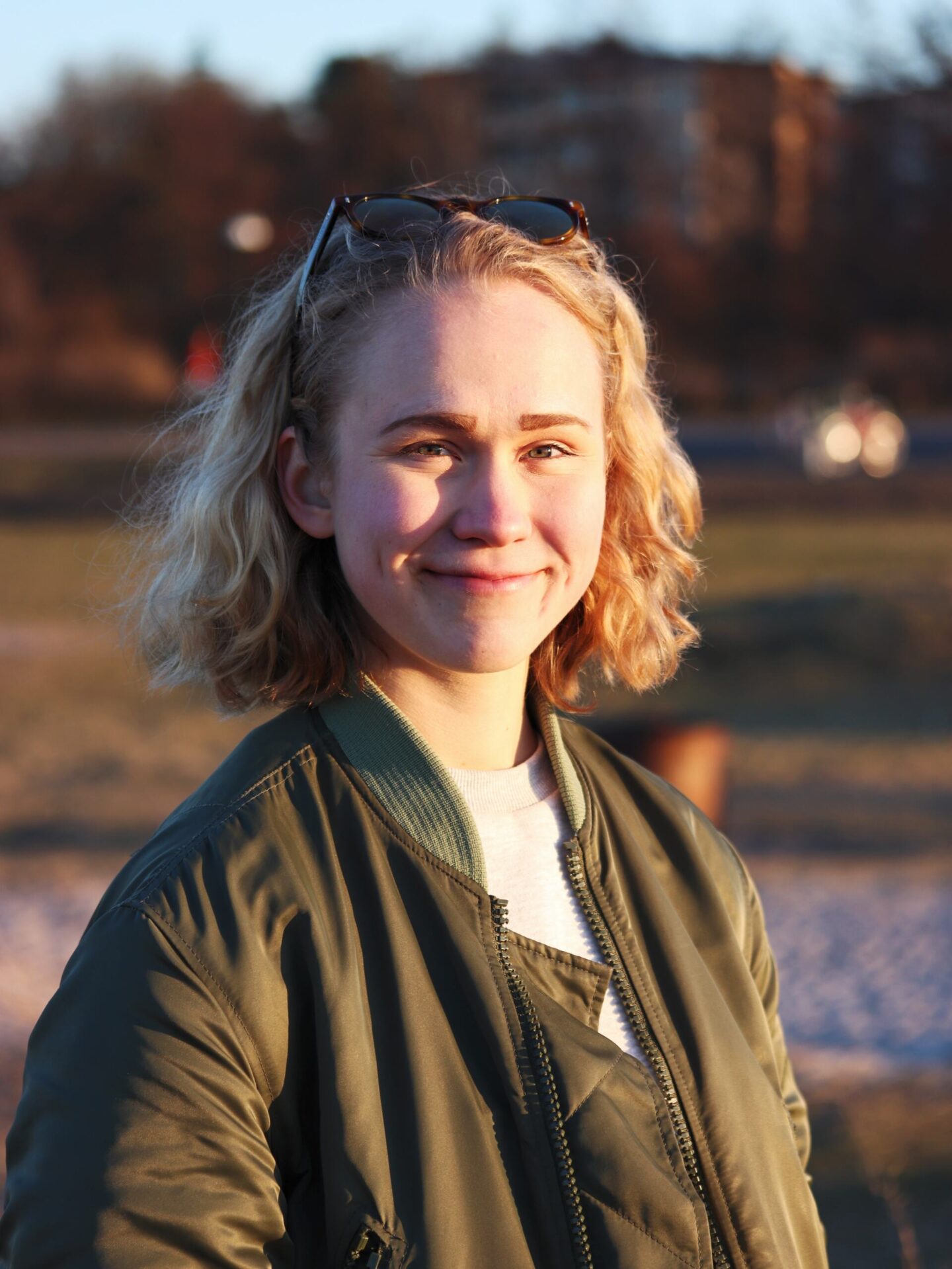 Hello and welcome to my little corner of the Internet!
My name is Hanna and I'm a Swedish twenty-something year old who always has a project going. Ever since I was little, I've loved baking, and while growing up my passion for cooking developed as well.
Back in 2016 as a 15 year old, I started my blog, The Veggienator, and Instagram account (@the_veggienator) as a project and a way to share so called "healthy" sweet tooth satisfying recipes. At the start of my blog, I still had a very unhealthy relationship to food after beating anorexia. However, from there did not only my photography and skills in the kitchen develop, but also my "food is fuel and supposed to be enjoyed" kind of mind set. Nowadays, my favourite motto is "straight to the biceps" when it comes to food, and I couldn't be happier. I ran the blog for three years with a whole hearted focus on baked treats, mostly made with more wholesome ingredients, until I got burned out the summer of 2019.
More than a year later, in March 2021, after a year in to the pandemic, I got my spark back and started photographing and sharing my creations in the kitchen again. I started running both my Instagram and website. However, I found that I quickly got into old patterns of chasing likes and making recipes extra complicated to create original content and so on on Instagram. This led me to decide to put Instagram on ice, and just keep posting my creations I happen to make because I want to over on this website. One of my best decisions ever since it took away all the stress and pressure I put on myself while I could keep my hobby and love for food and photography. Also, eating everything without guilt for the first time in six years led me to feeling that "The Veggienator" was a brand and name that is from my younger past. Hence, the new name which simply is my own name. This since what will never change is my passion for good food and experimenting in the kitchen.
With that said welcome and I hope you find something to your liking!
Okay, since you're here, I'll also tell a little bit more about myself. Since the autumn of 2020, I'm studying biotechnological engineering. About two years in, it feels totally right despite all the online teaching. I can not wait to have full time studies in real life, which I've only had for 2 months so far at most. I have five years in front of me (well, three when writing this), and I'm not quite sure what direction for my master I'll choose in the end. However, I've always dreamed of working within the food industry as a product developer for some new-thinking company, perhaps producing some new sustainable protein source or whatnot. Only time can tell!
Other hobbies I have is powerlifting, which I also do compete in. Powerlifting consist of the three compound lifts, you know, the squat, bench press, and deadlift. Perhaps sounds monotonous, but for me nothing beats lifting a really heavy weight and feeling like a total badass. I've always been into strength training, but recently gotten the opportunity to actually focus on power lifting as a sport, which I've been interested in since I was 14 years old. I've also played other sports, like basketball for 10 years, rugby for 1 year (taking a national bronze medal in 7s), and I've ran a half marathon and multiple obstacle races. Basically, I love a challenge and have high ambitions with whatever I do.
Hopefully, you now know a little bit more about me. If you have any questions, feel free to send me a message and I'll make sure to respond as quickly as I can.