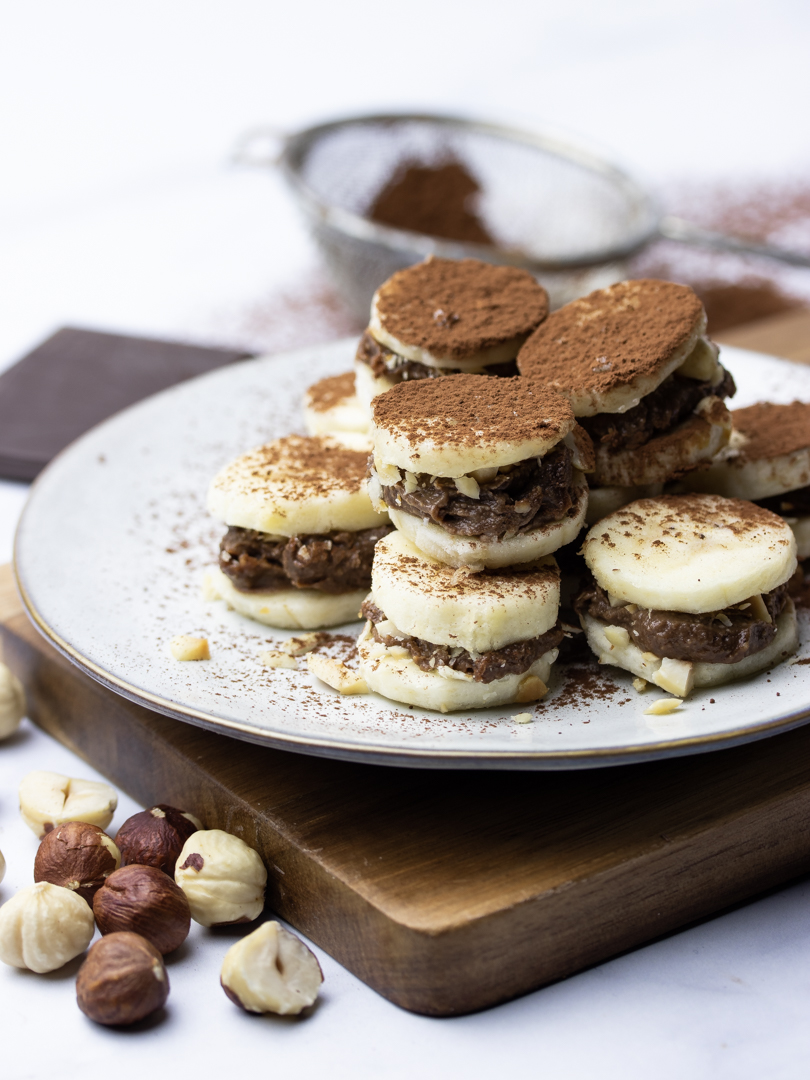 I'll try to keep this as short as the actual recipe, haha. I don't know about you but I love having some healthy snack easily available in the fridge or freezer, ready to eat whenever. Together with these Freezer Snicker Banana Bites I found these Nutella Stuffed Banana Freezer Bites to be a perfect quick snack or for night snack after a long day. Since it's February, it's still cold outside. However, I can imagine how heavenly these would be on a hot summer day. Simply yum! Plus, these only take minutes to put together!
Enjoy!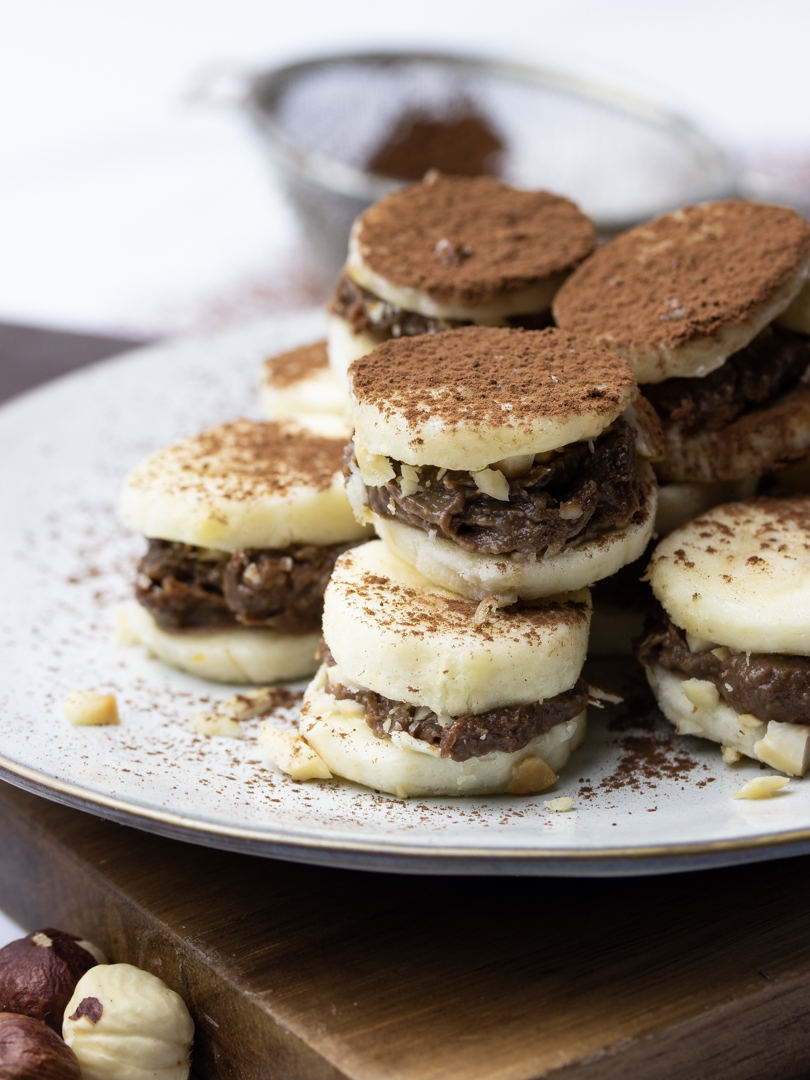 Print
Easy Nutella Stuffed Banana Freezer Bites
Frozen banana bites stuffed with an easy decadent nutella
Nutella
15g

hazelnut butter (can be subbed for other nut butter)

10g

dark chocolate, melted
A pinch of salt

20g

/ 0,7 oz pitted dates

1/2 tsp

milk of choice
2

bananas in medium thick slices
A small handful of roughly chopped hazelnuts
Some cocoa powder for sprinkling
Instructions
In a preferably small food processor or other mixer process the hazelnut butter, melted chocolate, salt, dates, and milk smooth.
On a plate or cookie tray lined with plastic wrap or parchment paper place out half of the banana slices. Divide the nutella between the slices, top with some chopped hazelnuts, put another banana slice on top, and freeze for at least three hours or until frozen. Before serving optionally dust/sprinkle some cocoa powder on top of the bites. Enjoy!
Keywords: Banana, vegan, healthy, dessert, snack, gluten free, frozen, nutella