This page includes what gear, editing programs, etcetera I use when creating my recipes and general content. Some things have changed since moving out though.
The camera I use now is a Canon 200D, but I started out using my dad's old smaller Canon S110. I have three lenses, one zoom 18-55mm lens, one 24mm, and one EF-s 60mm macro lens. I started out using the zoom lens, but now I shoot using the other two lens. Also, I use a Canon BR-E1 controller when taking photos as then you don't need to touch the camera and by mistake "shake" it.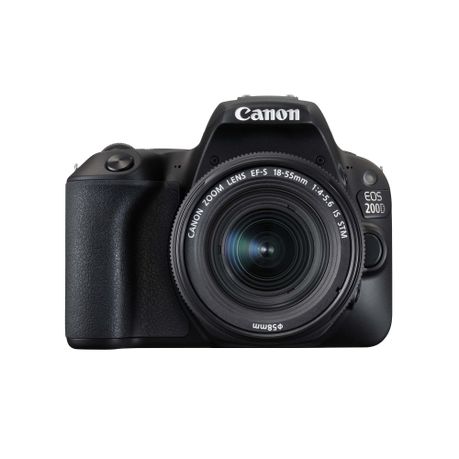 I used to shoot all my photos in raw and edit them in Adobe Lightroom Classic CC. For videos, I edited them with Hitfilm Express. For GIF:s I used gifmaker.me. Nowadays, I shoot in JPG since I don't have as fancy editing software anymore, and RAW takes a lot of memory space. I now edit using the VSCO app on my phone, which works for my photos now.
For over two years, 2016-2018, I shot all my photos in my room on my window counter. Autumn 2018, my mum had the brilliant idea of turning our computer room, which hosted three gaming computers for me and my brothers to play on and use, to my photo studio. Yes, I have been quite the gamer. Anyhow, we ended up moving two of the computers two other parts of the house, which was no problem as both of my two older brothers have moved out. My studio consists of my old desk with my computer and a table consisting of two IKEA FINNVARD trestles with shelves and MELLTORP White tabletop. However nowadays, I shoot in my kitchen using my marble kitchen table and grey kitchen walls.
Also in autumn 2018, I started shooting and experimenting with artificial light. I used a cheap studio light from "VidaXL". Now, I use a daylight kit from Fotobestway "easy folding". Furthermore, I use a Manfrotto 190 tripod and I have a polarisation filter "slim" from Kenko. All things I don't use often anymore. I mostly use natural light nowadays.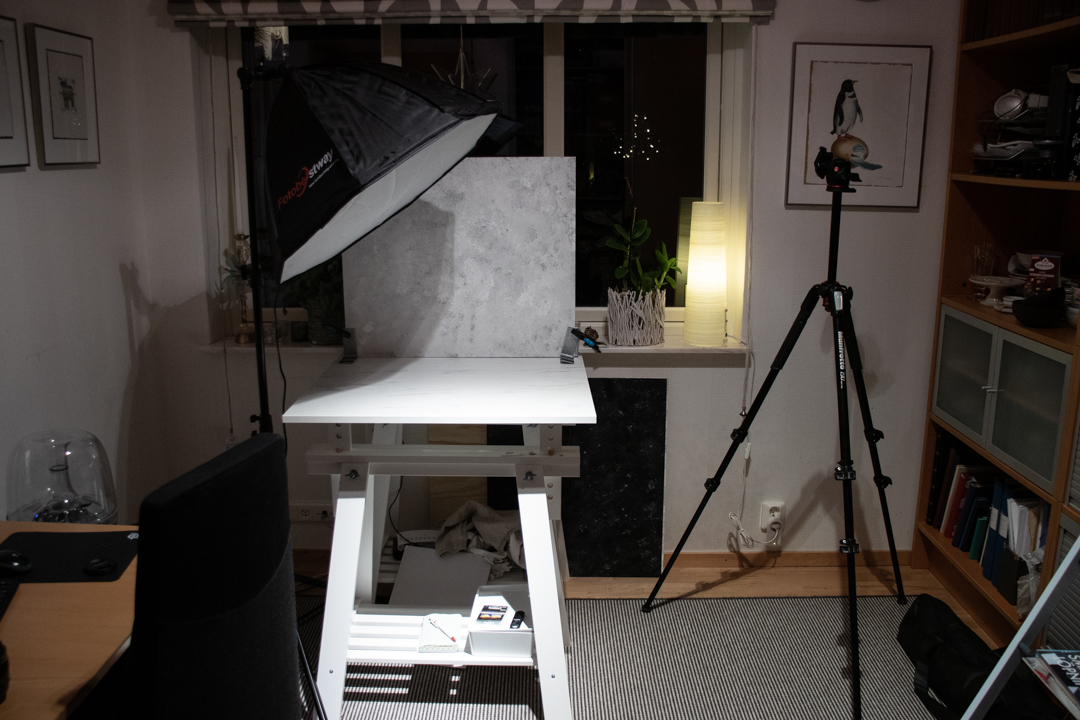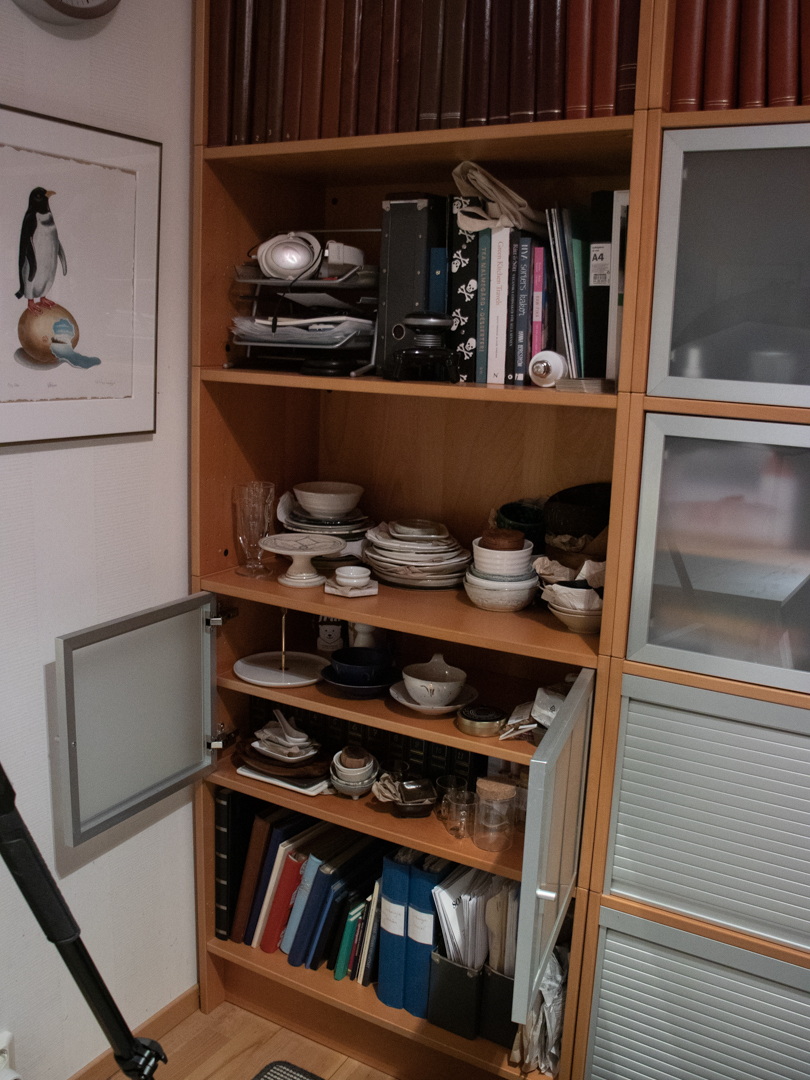 Yup, this is all the props I used when photographing. We cleared out half a bookshelf for me to store my props in. When moving out, I brought all my props with me. Some are definitely more useful than others.
My backdrops are DIY. I basically painted 60x60cm and 100x60cm plywood pieces with different matt hobby paints. I used a natural sponge a dabbed on the paint to create a nice pattern. Here is what two out of my three backgrounds look like: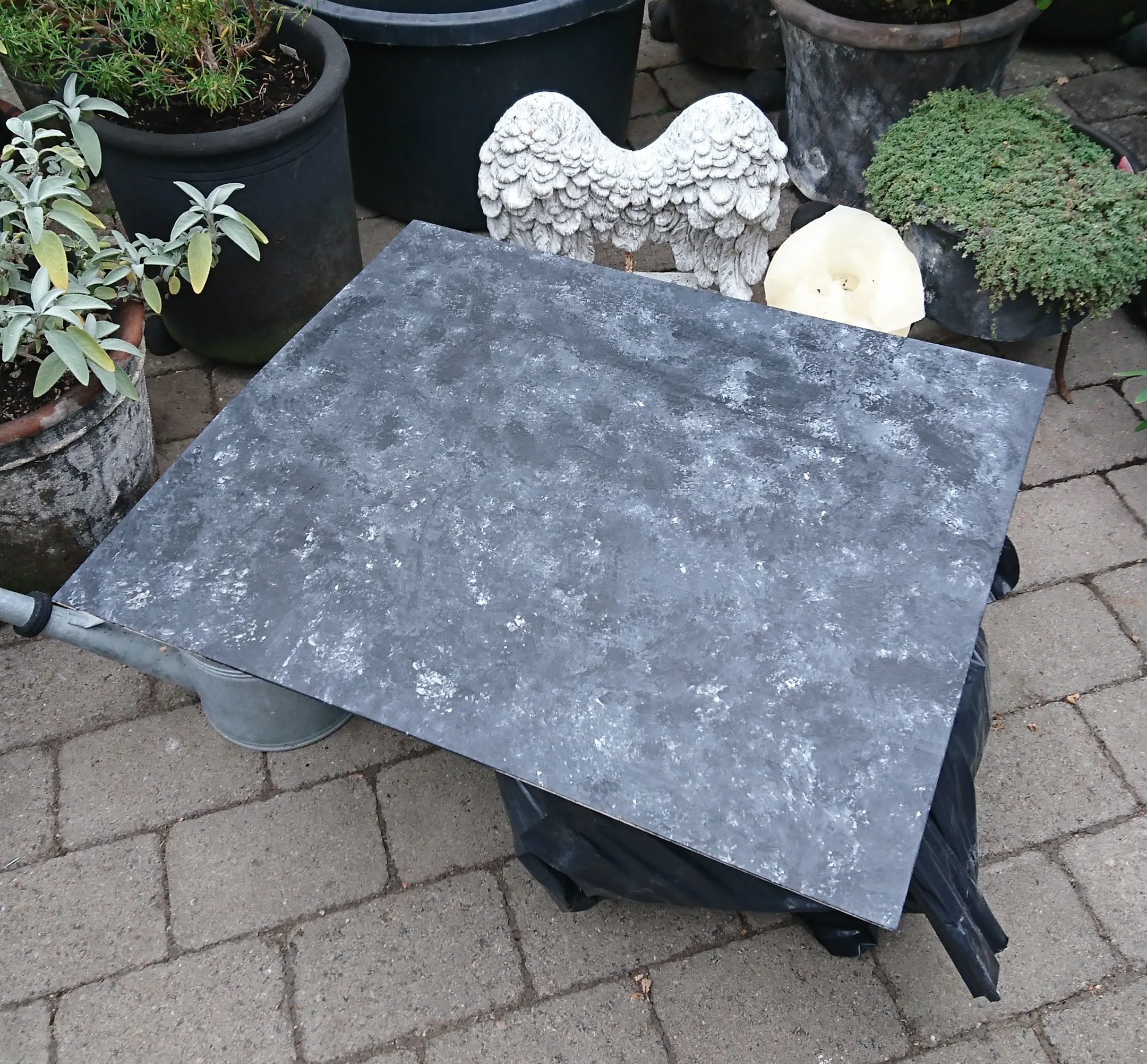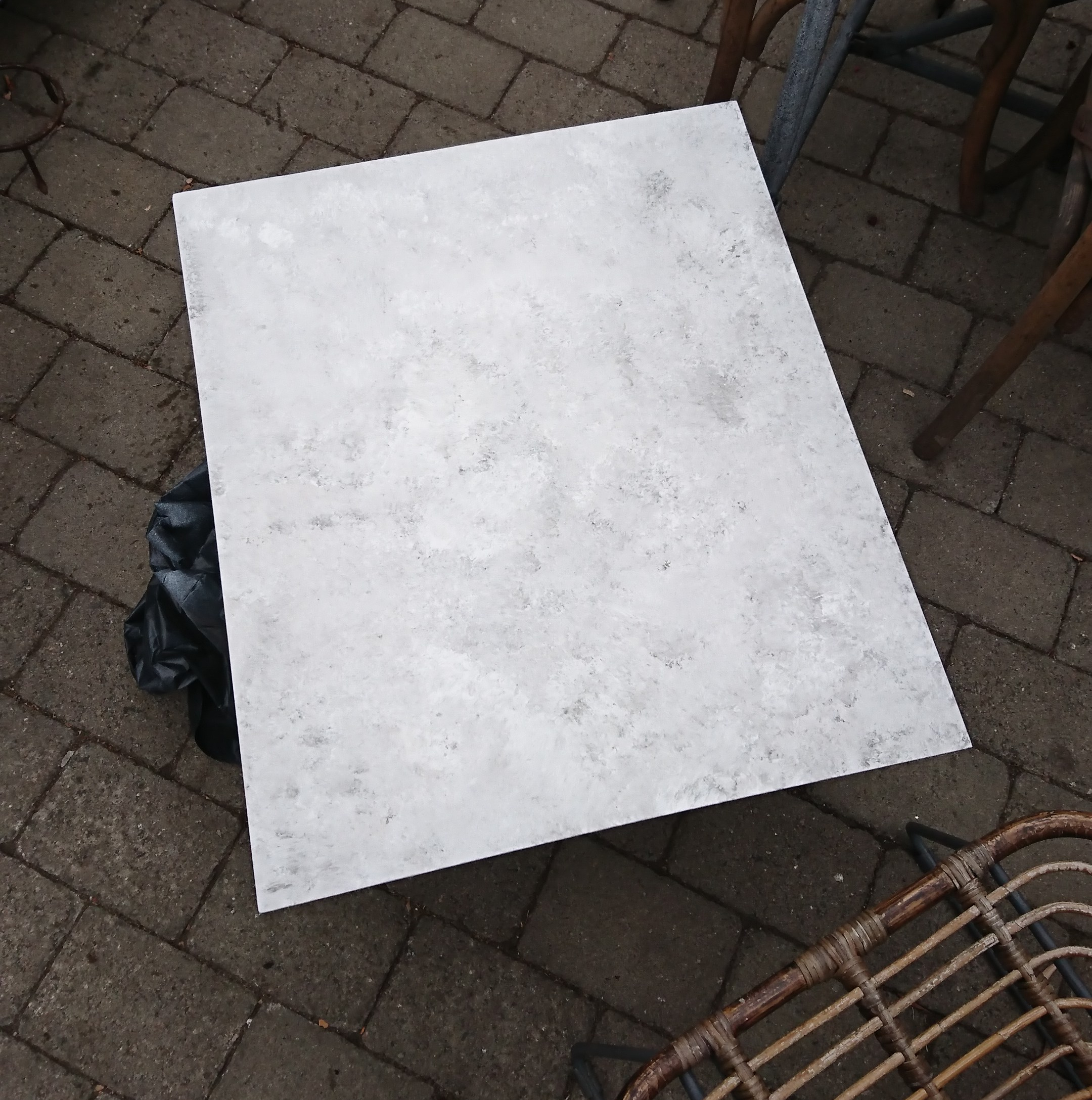 And that's about it! If you have any questions just drop a comment, email me or DM me on Instagram.