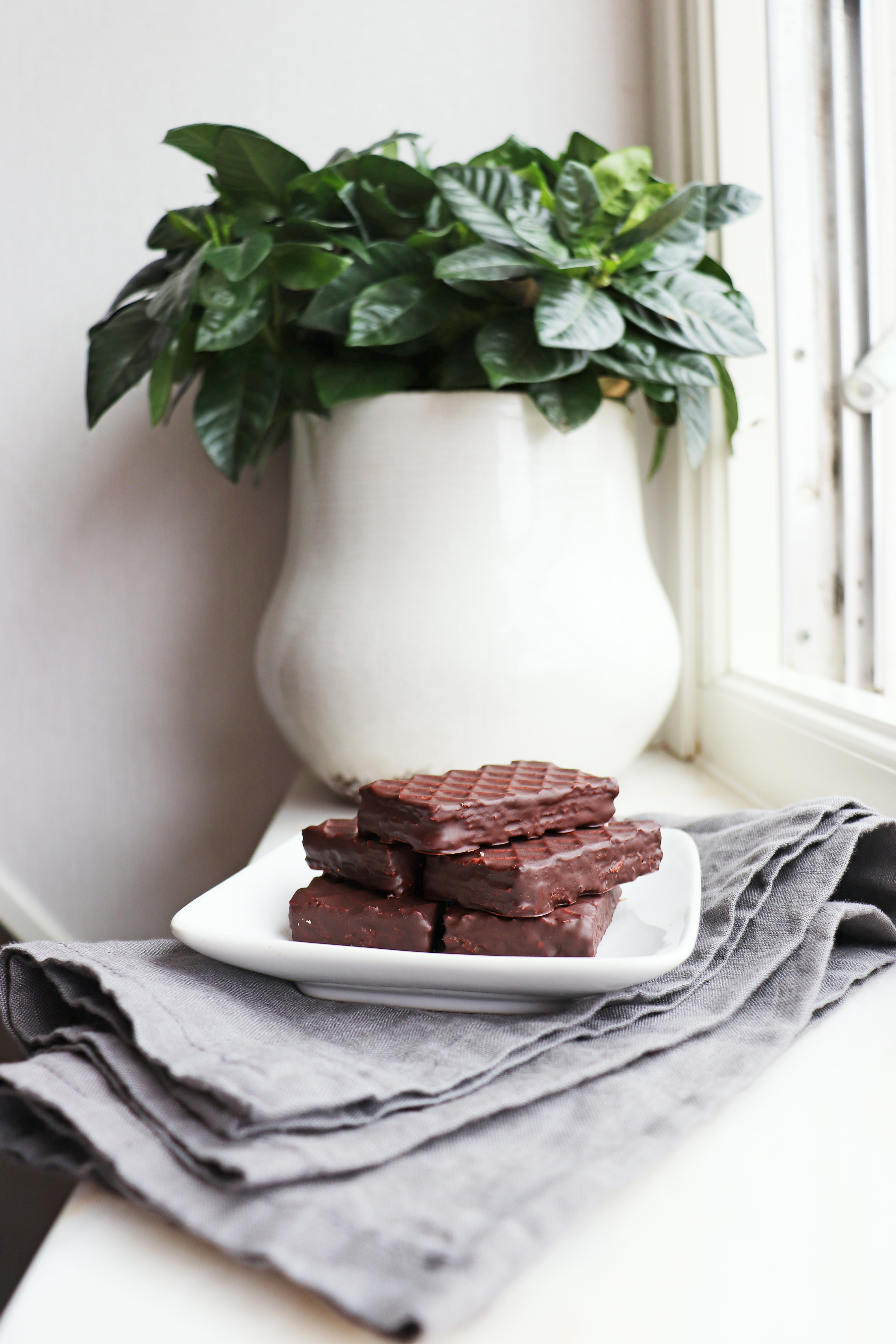 If you ask me, nostalgia is the absolute best "flavour" in the world. As you guys can probably tell, many of my recipes are very nostalgia related and are versions of childhood favourites of mine, and this recipe is not an exception to that trend. "Kexchoklad" is a classic Swedish chocolate covered nougat filled wafer treat. I have such lovely and strong memories from when my family and I used to go on ski vacation in Sälen, Sweden. We were always given a "kexchoklad" during our afternoon break, which was incredibly delicious after being out in the cold and skiing for so long. To bring back all of those memories, I was determined to make an even better yet nostalgic version, and here it is!
Enjoy!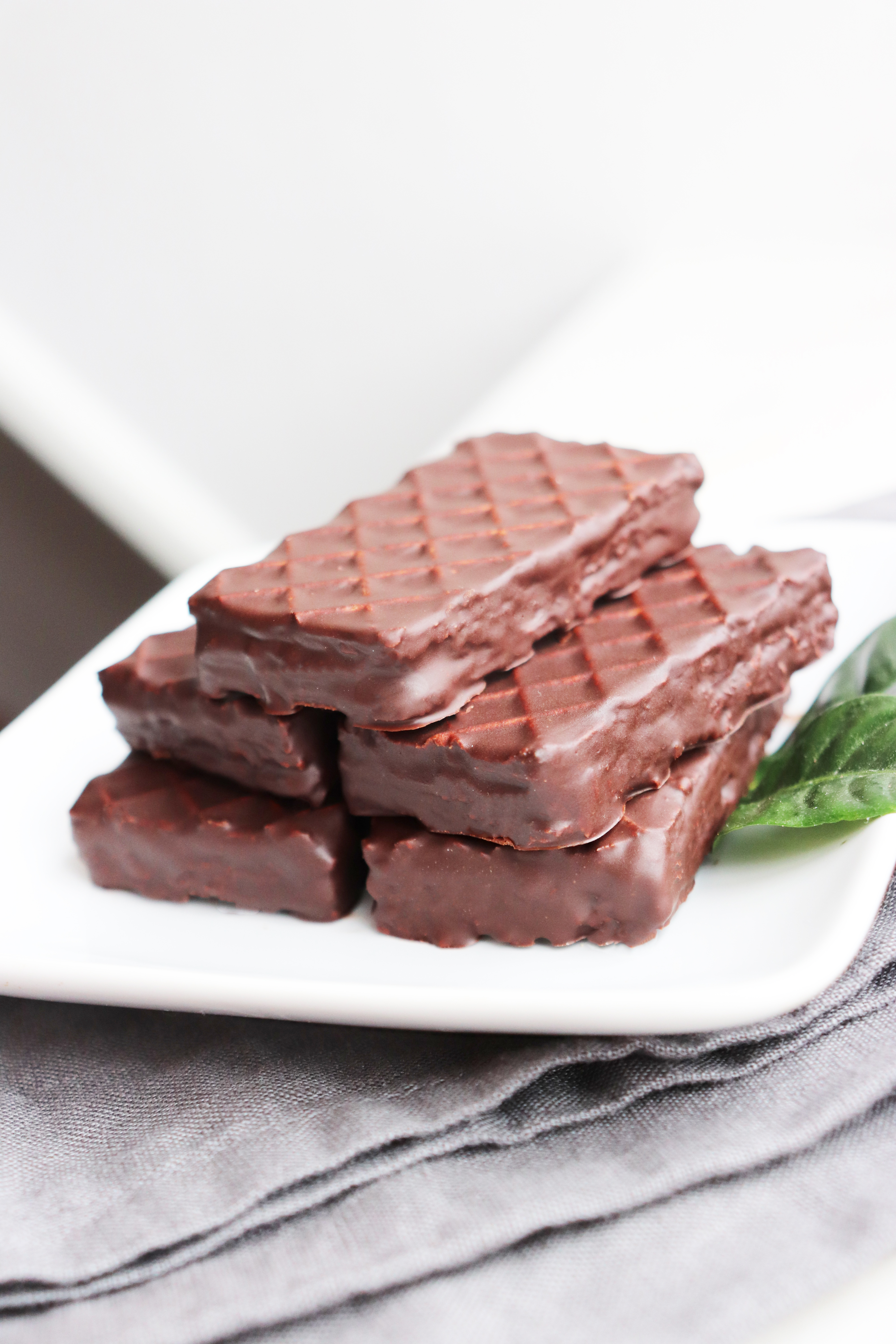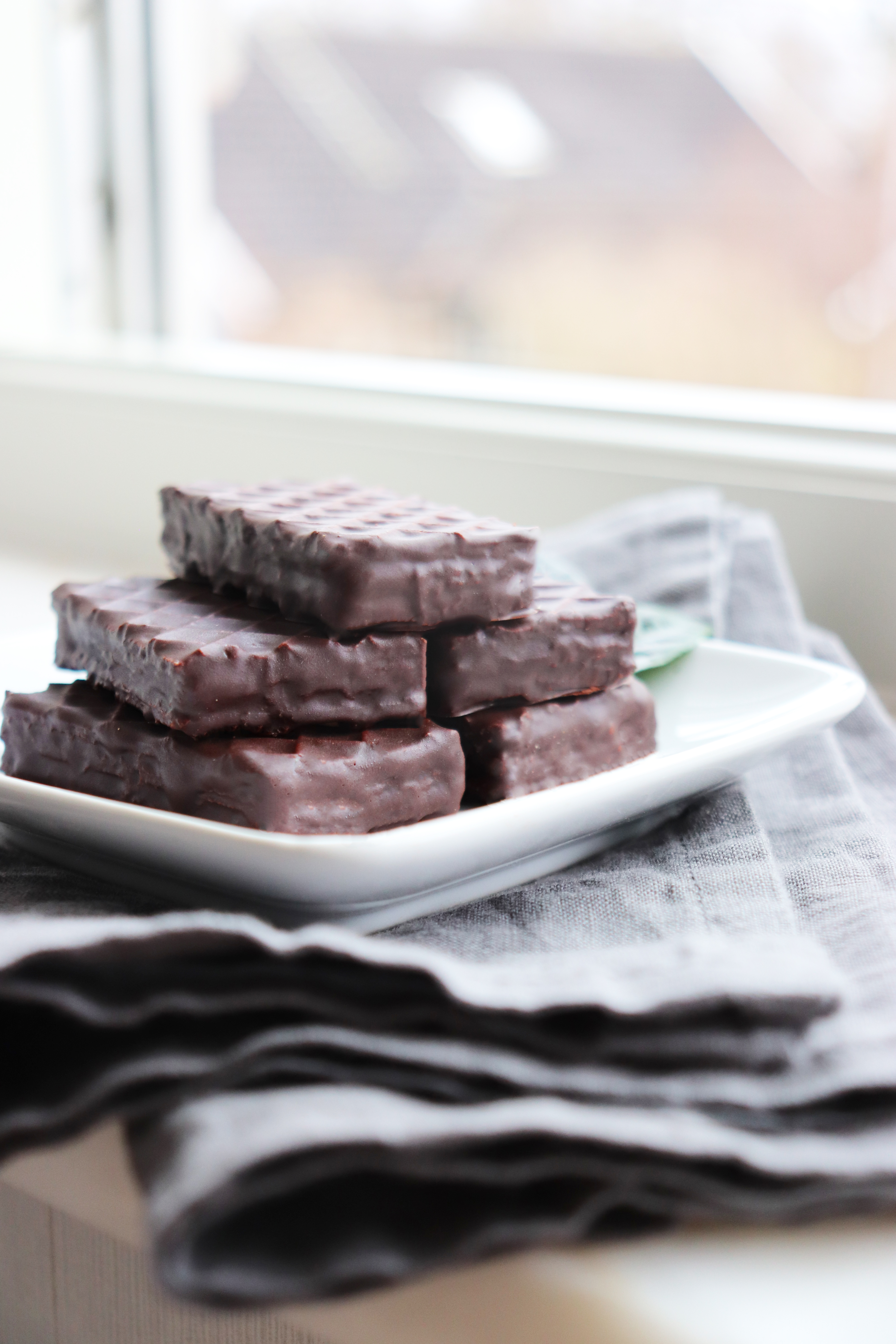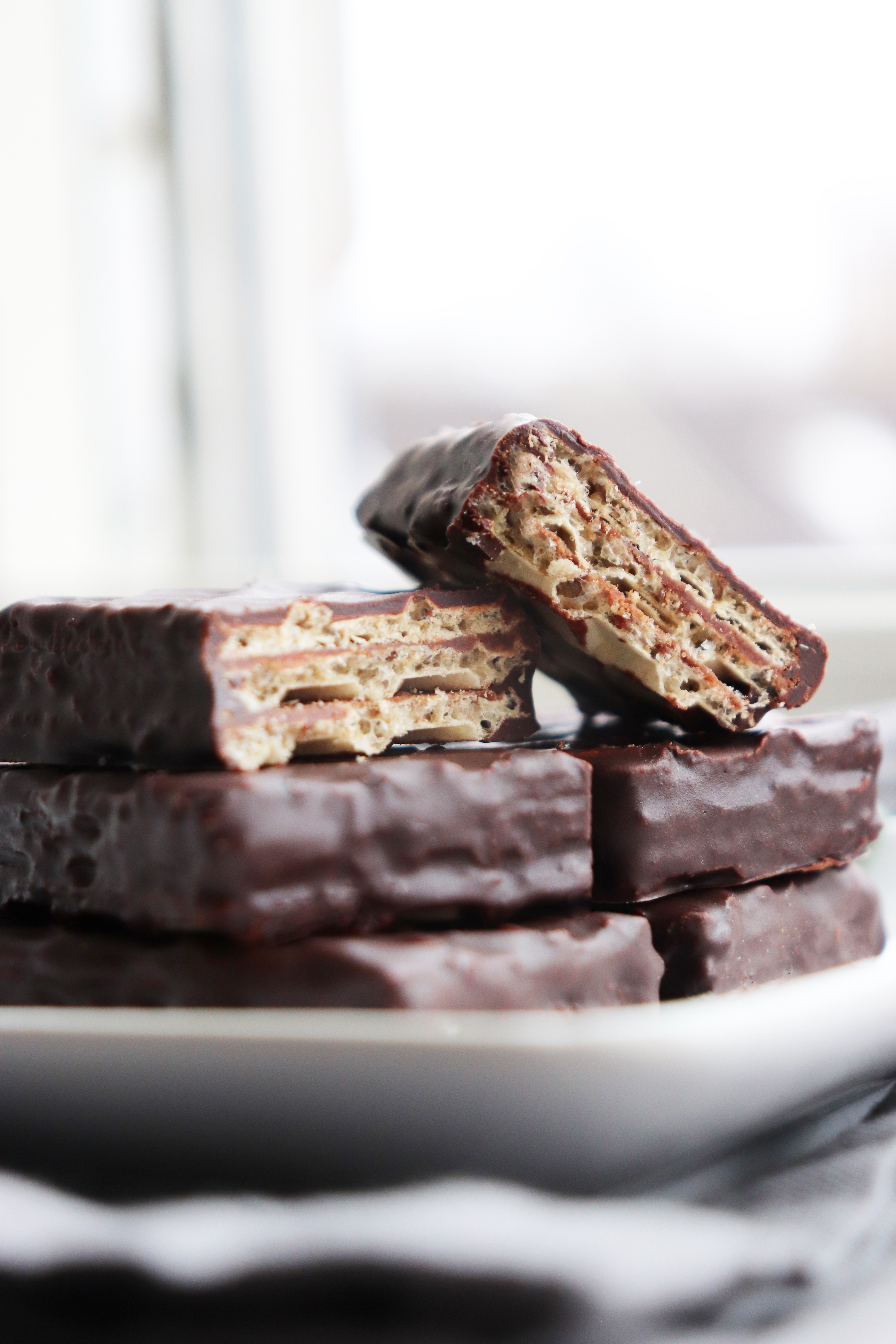 Print
Nostalgic 4 ingredient Kexchoklad A.K.A. Chocolate Nougat Wafers
Now you can make delicious homemade Swedish Kexchoklad
100g

/ 3,5 oz chocolate, melted

3 tbsp

hazelnut butter or nut butter of choice

12

wafers
A small pinch of salt

1/2 tsp

vanilla essence/extract
Instructions
In a small bowl, mix together the nut butter, vanilla, salt and 15g / 1/2 oz of the chocolate into a thick nougat paste.
Take three wafers and spread some nougat paste on two of them.
Put together by stacking the nougat covered wafers on top of each other with the nougat covered side up and then put the plain wafer on top.
Using a sharp knife, cut the wafer stack into three bars and cover in melted chocolate. Place the bars on a cookie tray or plate lined with parchment paper or plastic foil. Repeat until you've used up all the wafers and nougat. Let the chocolate set in the fridge or freezer. Enjoy!
Keywords: Vegan, candy, treats, chocolate, healthy