I'm really on a Swedish fika roll recipe wise! I just love creating recipes to share some of my culture with you guys as fika is much more than just a coffee break in Sweden. Hopefully, you enjoy these slightly exotic and very different flavours and treats as much as I do. It's truly so nice to go back to one's roots once in a while and not get caught in Instagram's millions of more or less odd flavour combos. Do you have a flavour combo, ingredient, or treat special to your region or country? Definitely let me know if you do because I love learning more about other food cultures. I really think a country's food culture says a lot about the country's history and culture in general.
Moving on, similarly to other Swedish treats like dammsugare, punsch rolls, making these is a great way to use up old cake. As I experiment a lot in the kitchen with different cake recipes I quite often end up with semi-failed but edible cake experiments. Most often those cake experiments are not enough delicious to eat by themselves but not bad enough for me to throw them away without bad conscious so they usually end up in the freezer. Therefore, making these was super great because I could use some of those old cake experiments, and not to forget, delicious as well.
Anyhow, I really hope you like this recipe and definitely let me know if you try it out! Enjoy!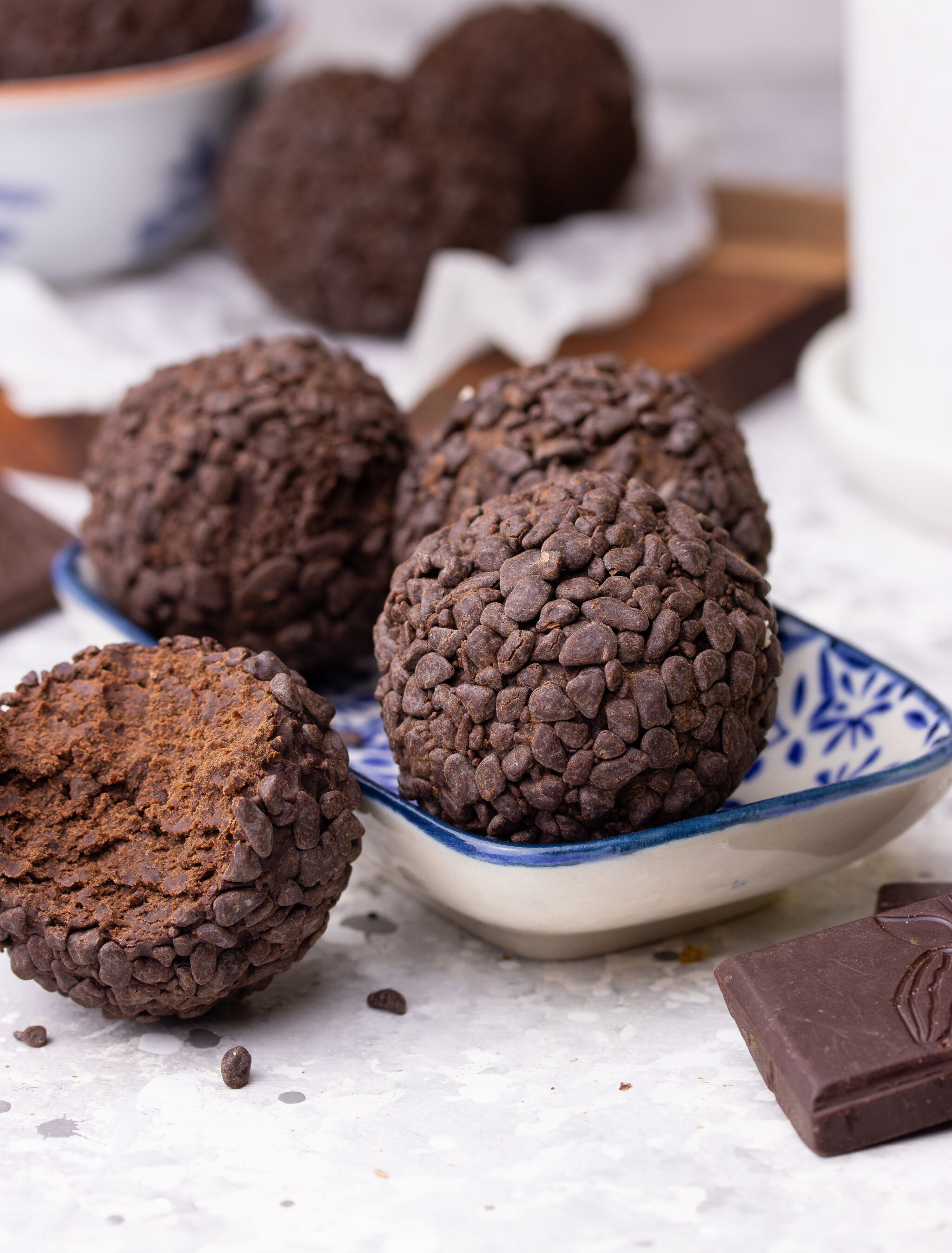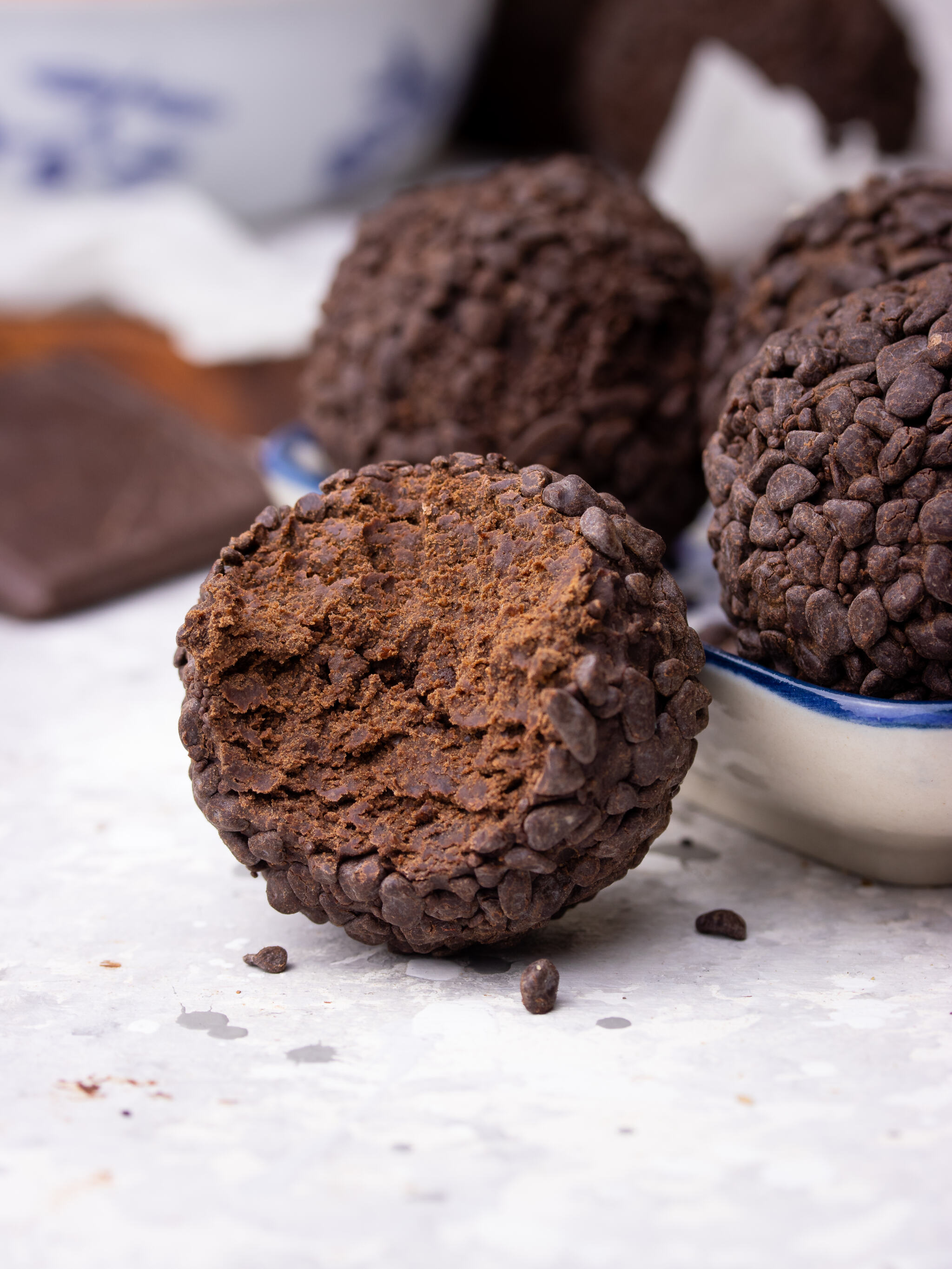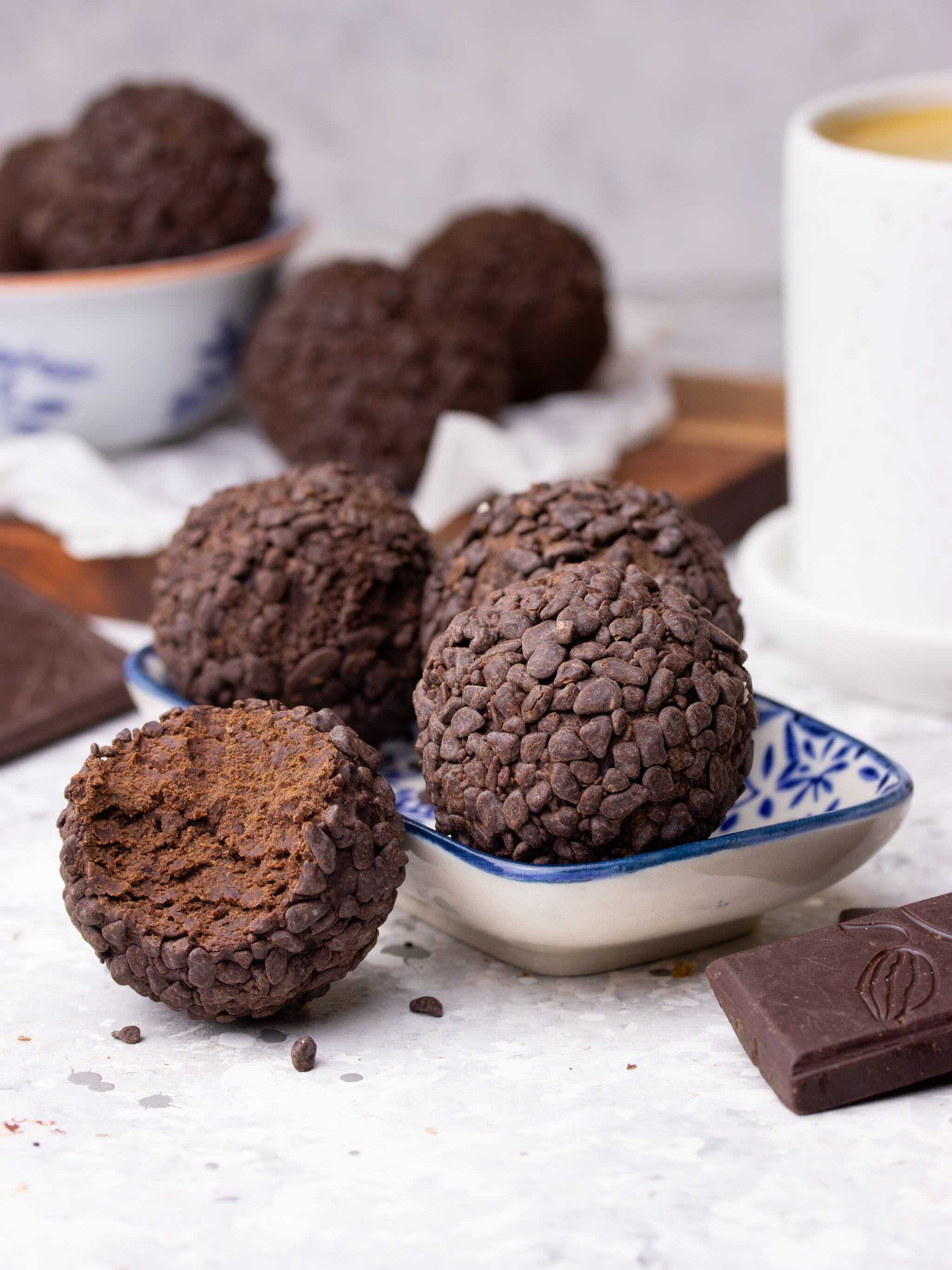 In Sweden, you can find arrak punsch essence in any supermarket as a regular part of the baking section. However, if you can't find it, you can make these the classic way and use real punsch instead to flavour the balls.
So the classic "arraksboll" is covered in chocolate sprinkles. I took the opportunity to use some so called "chocaviar", which basically is tiny tiny chocolate bits that look like caviar, as my sprinkles. I bought these when I was in Florence back in 2017. Unfortunately I don't believe they are still in production, but other sprinkles or chopped chocolate should do the job just as well.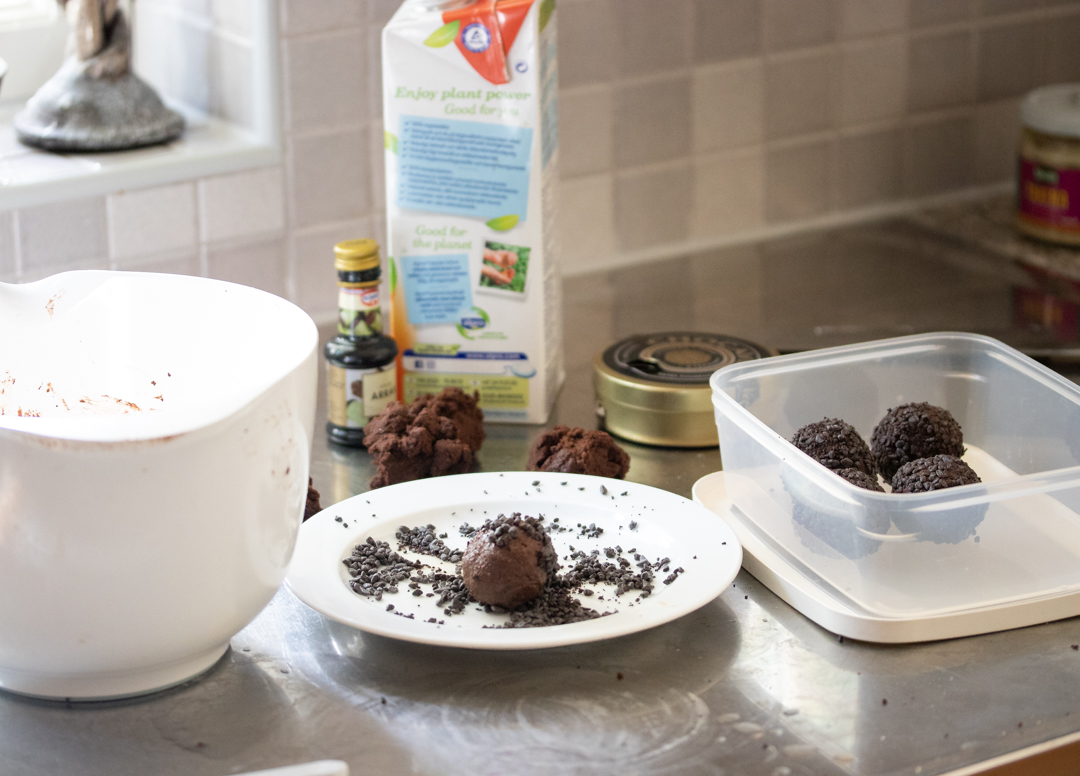 I'm always making quite the mess when baking, hehe.
Print
Swedish Punsch Cake Pop Bites – Arraksbollar
These chocolate cake pops are flavoured with arrak punsch and are a proper classic Swedish treat.
Author: Hanna
Yield:

10

bites

1

x
200g

/ 7 oz worth of crumbled vanilla cake (

half a

batch of worth of this cake without the topping)

2 tbsp

cocoa powder

5

–

6

tbsp milk of choice

50g

/ 1,75 oz melted dark chocolate
A few drops of arrak aroma or arrak punsch
Chocolate sprinkles or finely chopped chocolate for coating
Instructions
Using your hands combine the ingredients all the ingredients except for the sprinkles in a bowl. It should be rather moist and hold its shaped when pressed.
Shape the dough into 10 balls and roll until covered in sprinkles alternatively in chopped chocolate or such. Serve and enjoy!
Keywords: Veganska arraksbollar, chocolate cake pops, gluten free, healthy, vegan