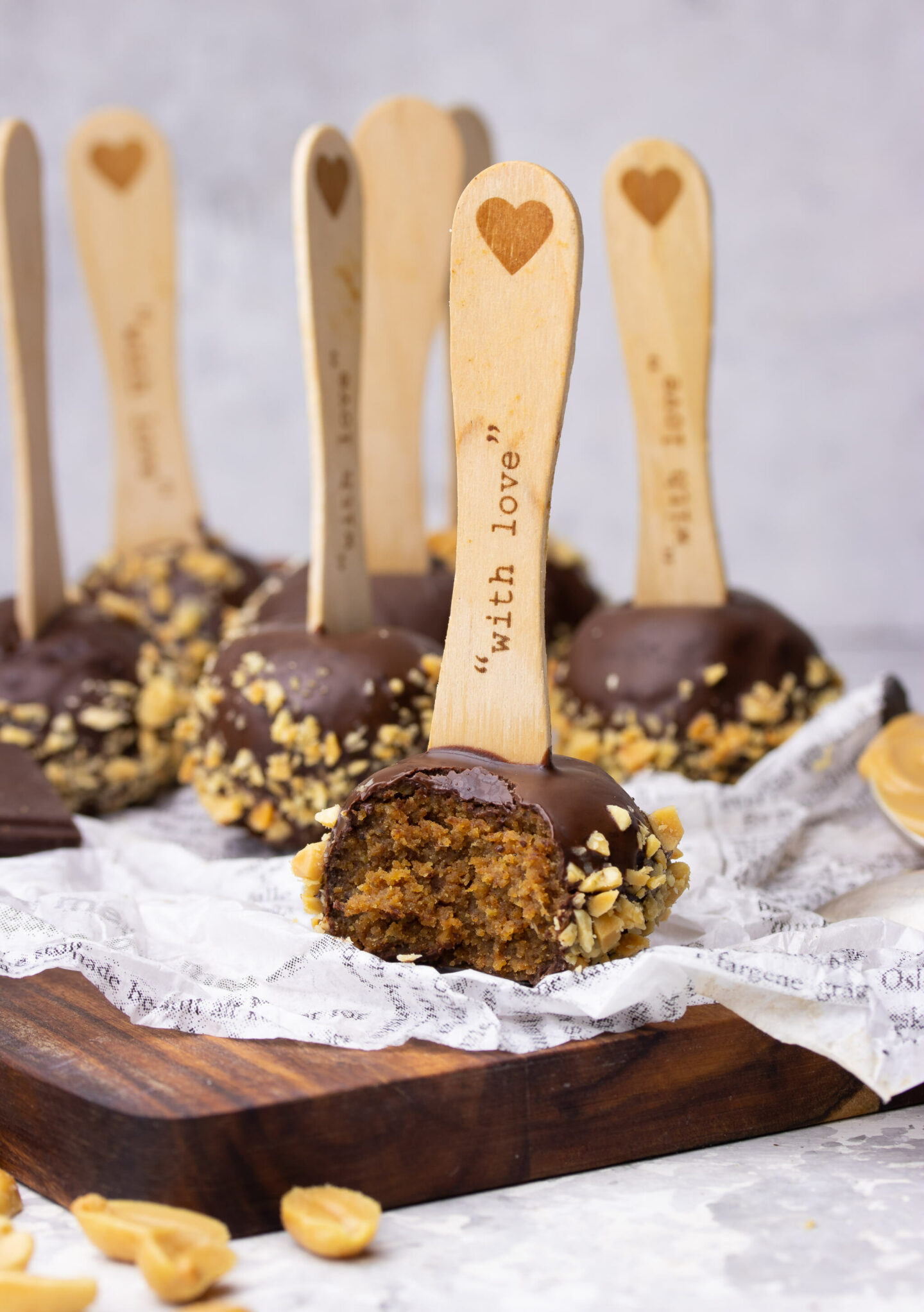 Let's just take a second and appreciate how cute these little lollipop sticks are! I have literally had them in a drawer for almost three years since I first bought them. The just looked so cute I had to buy them but never got the opportunity to use them until now. Hooray!
I remember that about 8-10 years ago cake pops were super duper popular. Similarly to the classic version, making these is a great way to use up old left over cake. I myself had loads left over cake after experimenting and developing the perfect vanilla cake recipe (which I have used for this Tosca cake and these Cinnamon Bun muffins). So, I made these ultra peanut buttery pieces of heaven along with classic Swedish Dammsugare.
These are quick and easy to make, decadent but not too heavy, and ultra cute. Like, imagine serving some of these cuties at a birthday party. Simply adorable!
I reckon the pictures pretty much speak for themselves, so enjoy!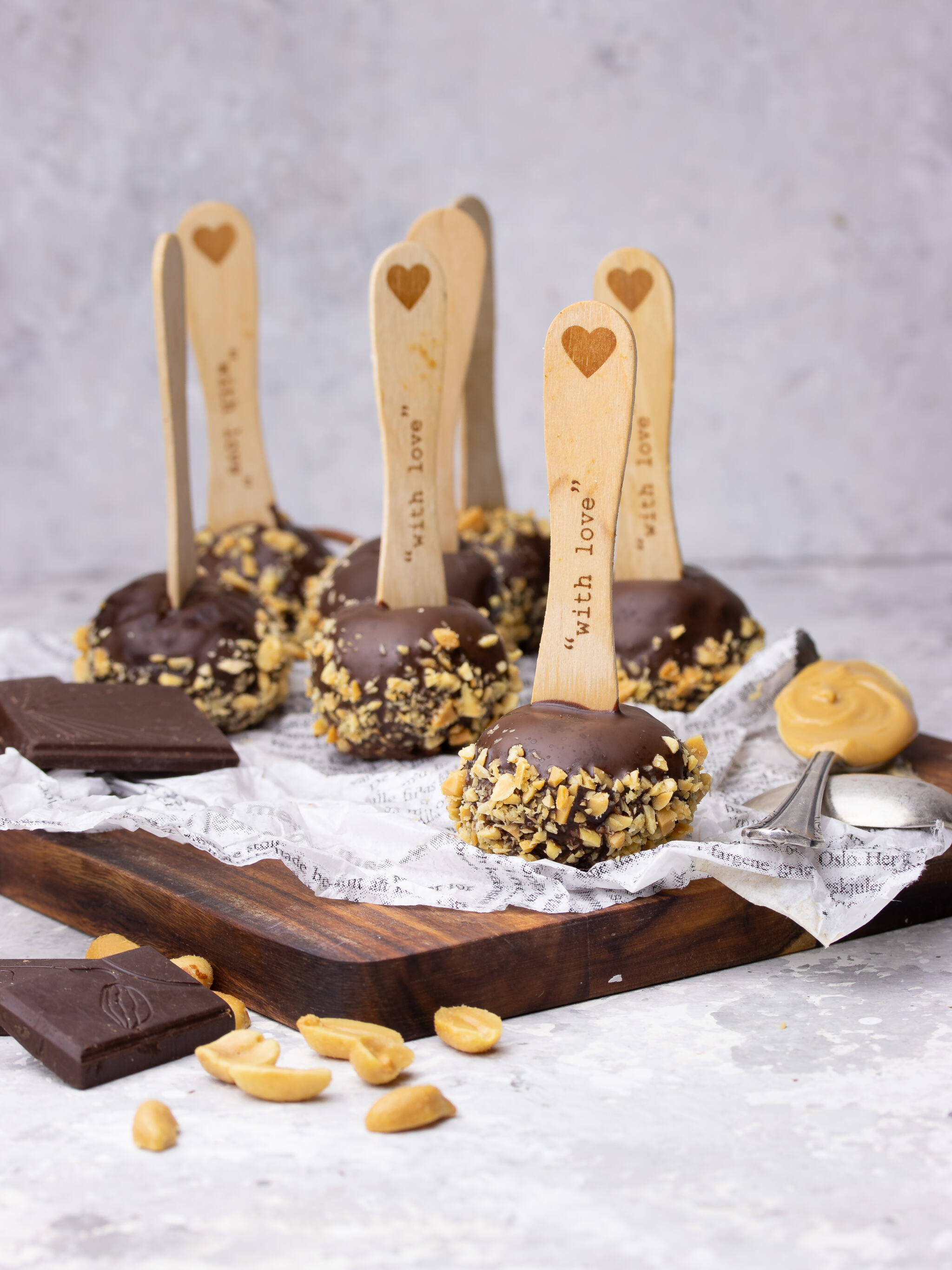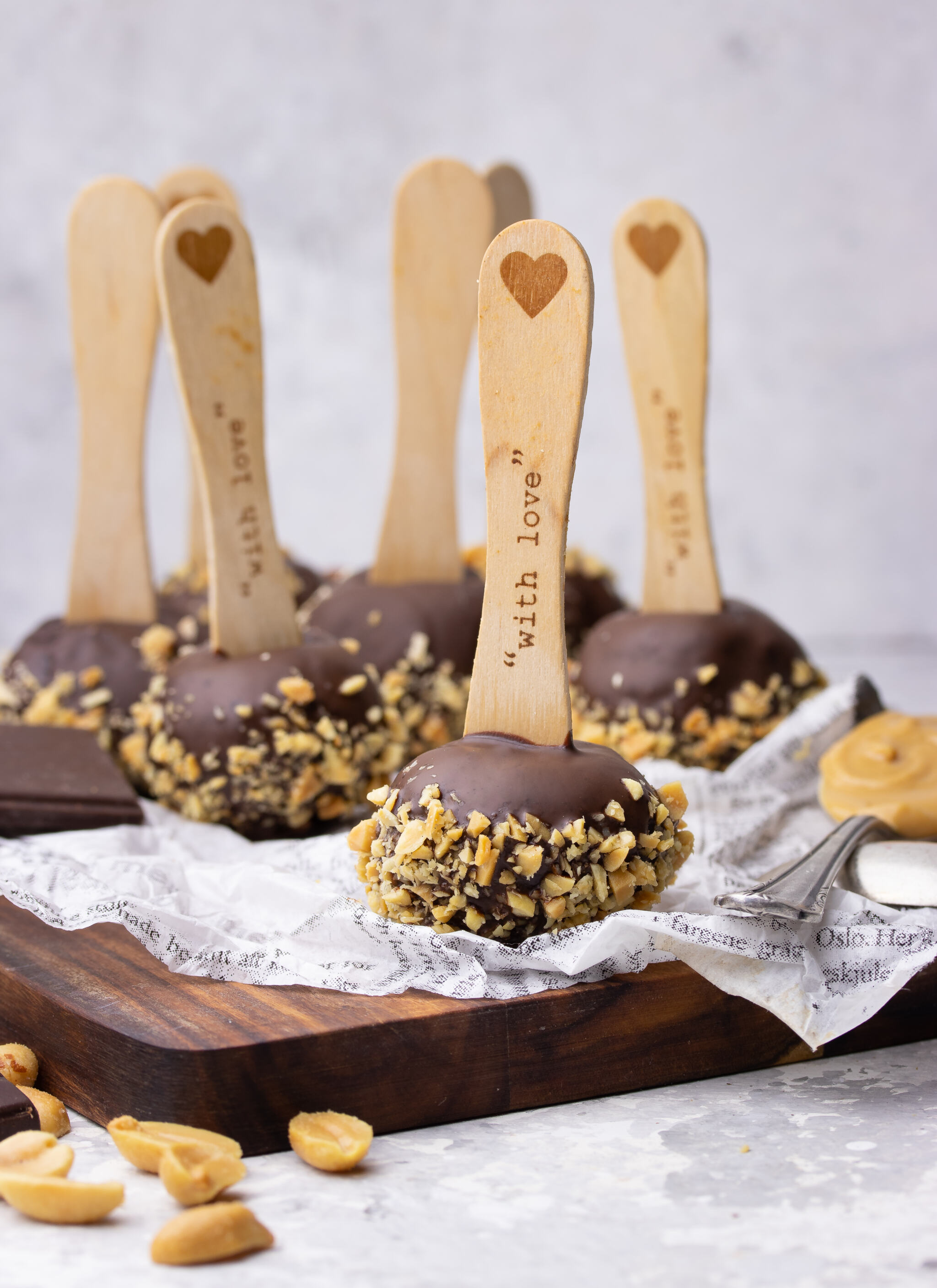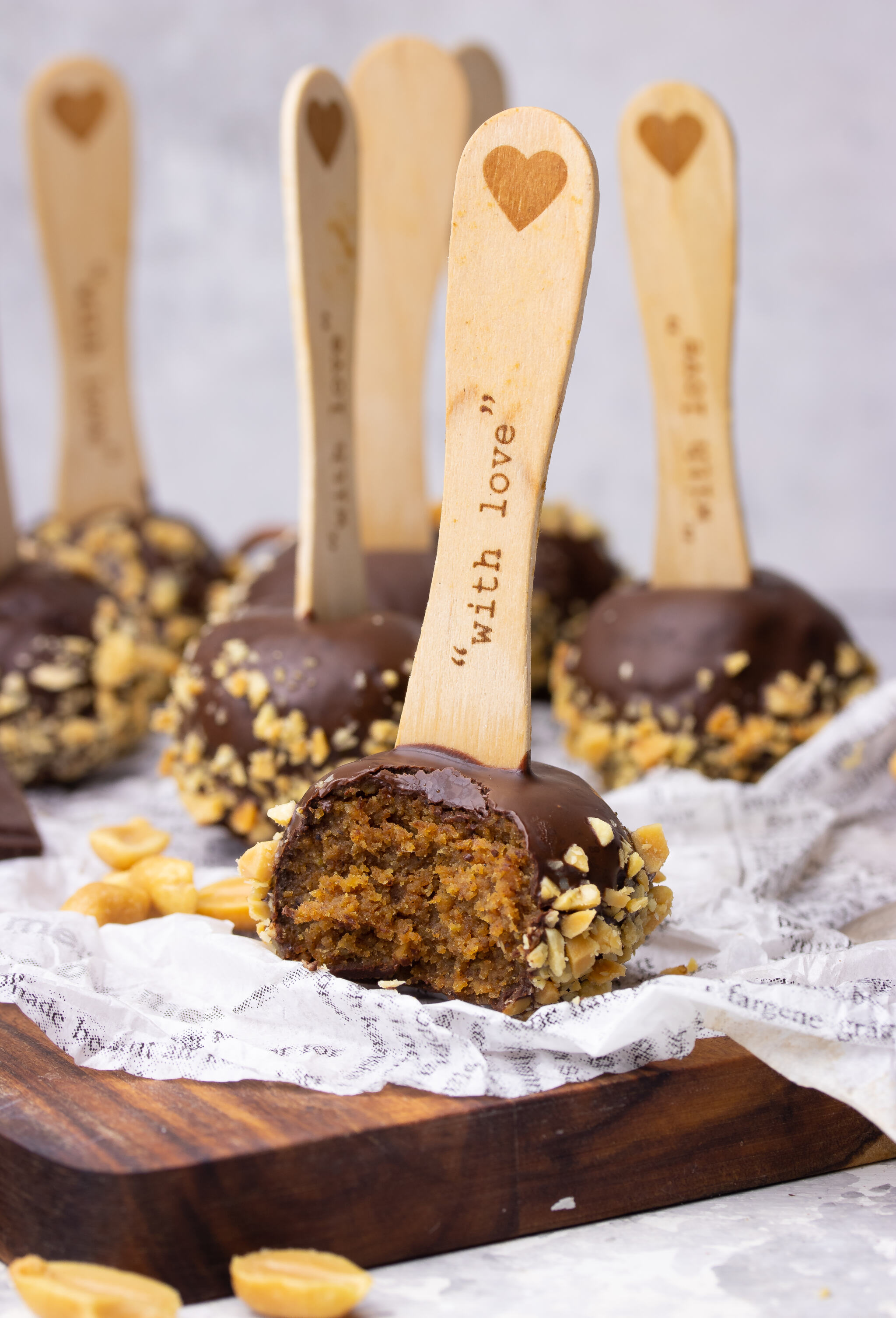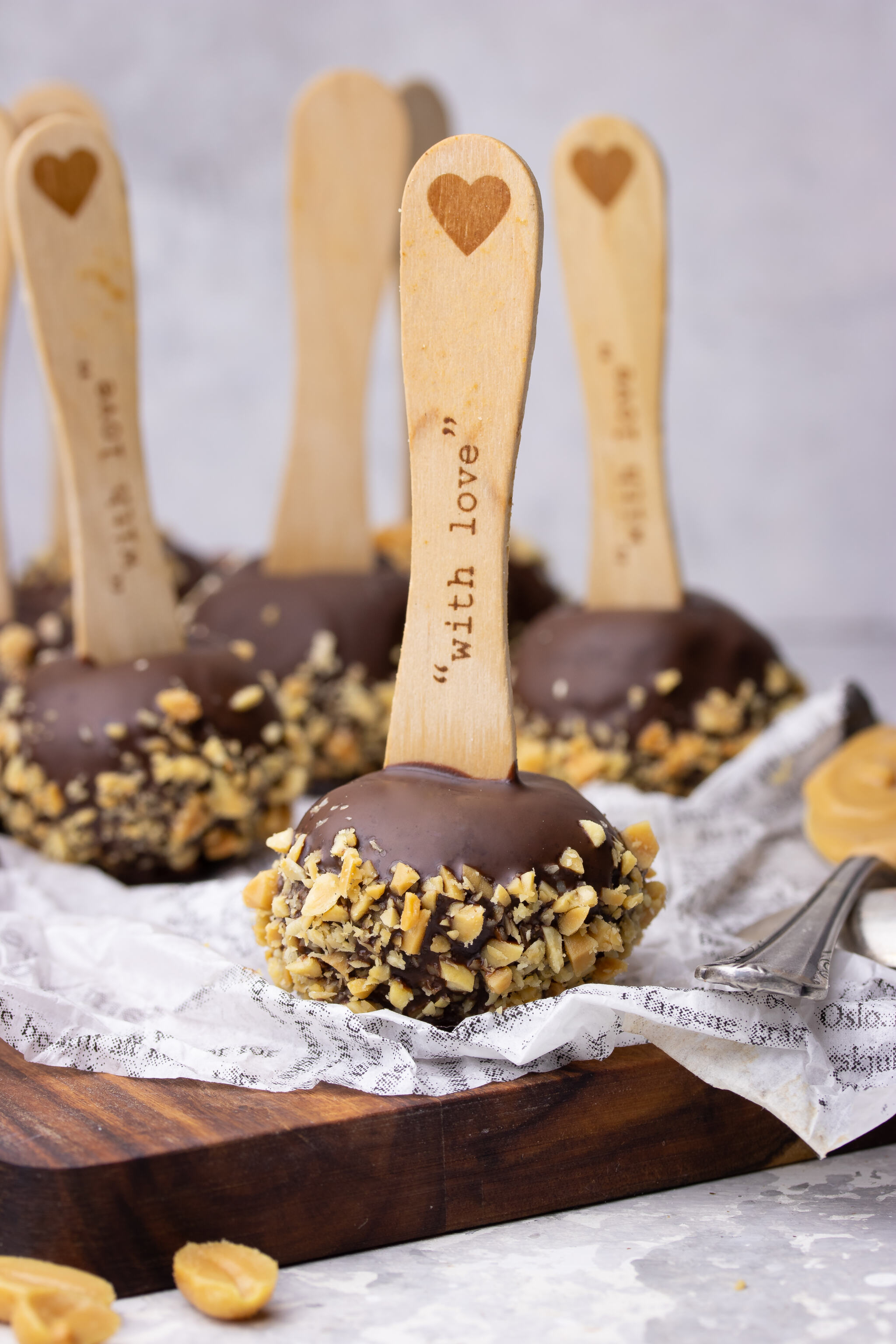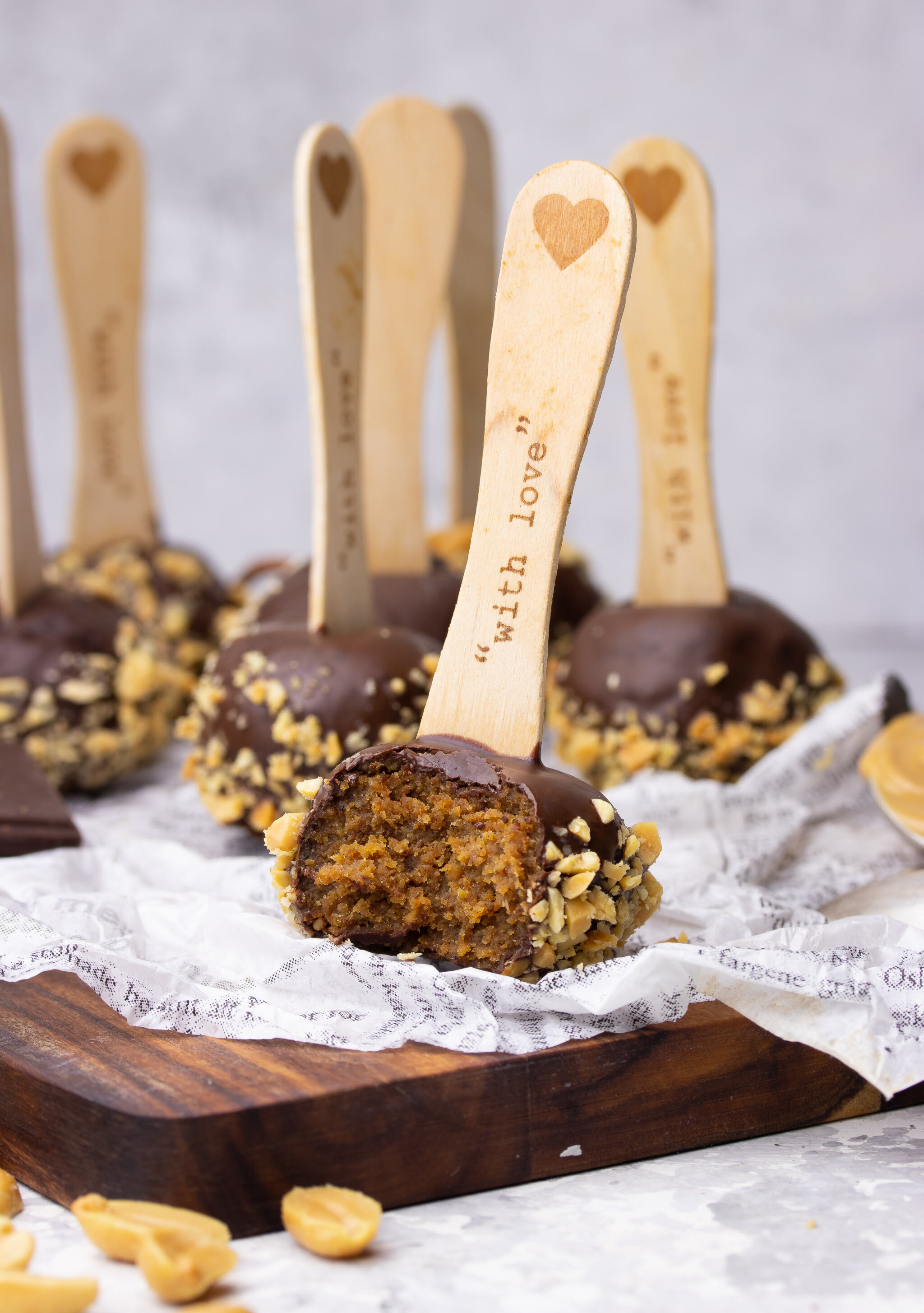 Print
Ultra Peanut Buttery Cake Pops
When I was about 10 years there was no more hyped treat than cake pops. In contrary to the classic cream cheese and overly sweet cake pops of my childhood these are made with lots of delicious peanut butter and are perfectly sweet. Not to forget, the combination of peanuts an chocolate is simply delicious.
200g

/ 7 oz worth of crumbled vanilla cake (

half a

batch of worth of this cake without the topping)

4 tbsp

peanut butter, preferably salted

4

–

6

tbsp milk of choice, amount depending on the moistness of the cake

12

lollipop sticks
About

75g

/ 2,6 oz melted chocolate for dipping
A large handful roasted salted peanuts, finely chopped
Instructions
Using your hands, combine the crumbled cake with the peanut butter and milk in a large bowl. The mixture should be moist, hold it's shape and easily be shaped into a ball. If too dry add more milk.
Divide the mixture into 12 balls, place on a large plate lined with parchment paper or plastic wrap, and stick a lollipop stick in each.
Dip each ball in the melted chocolate and dip the bottom in the chopped peanuts. Be careful so the ball doesn't slip of the stick. Place on the plate and let the chocolate harden in room temperature, the fridge or freezer. Enjoy!