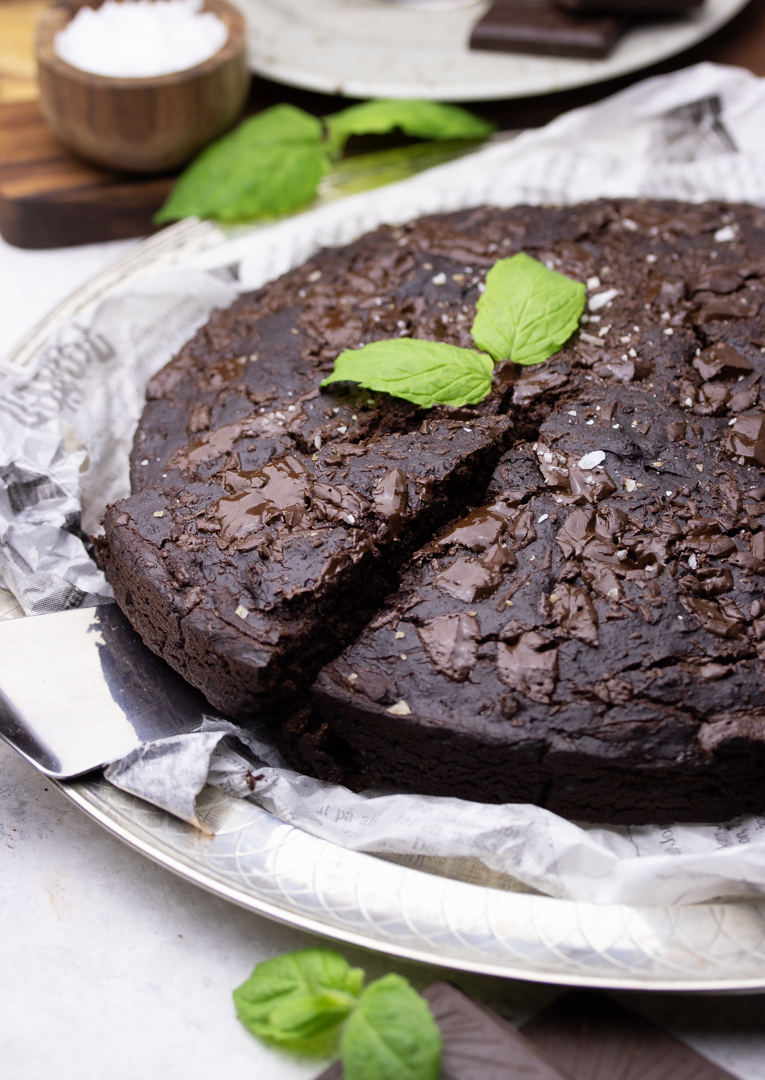 Okay, guys, do not make the same mistake as I did when making this cake. I am a huge mint lover, but I put a liiiittle bit too much mint extract in this cake. So, after eating a piece of the cake, drinking a glass was very cooling. I still really liked it, but if you don't adore mint, be careful with the min extract, haha.
Moving on, I ADORE the mint chocolate flavour combination. Whenever I can, I choose the mint chocolate alternative regardless if it's ice cream, cake, cookies or dessert. So making a mint chocolate cake was an absolute must. This cake is fluffy yet moist and fudgy. It's also moreish in the a wholesome and kind of elegant way. Not to forget, it's gluten free, vegan, and made with simple, wholesome ingredients.
My mum brought this cake along with my pear and hazelnut chocolate cake to work, and she did not return home with much left of either cake even though they were very few at the office. Guys, if you adore or even remotely like mint chocolate, you need to make this cake! Enough said, enjoy!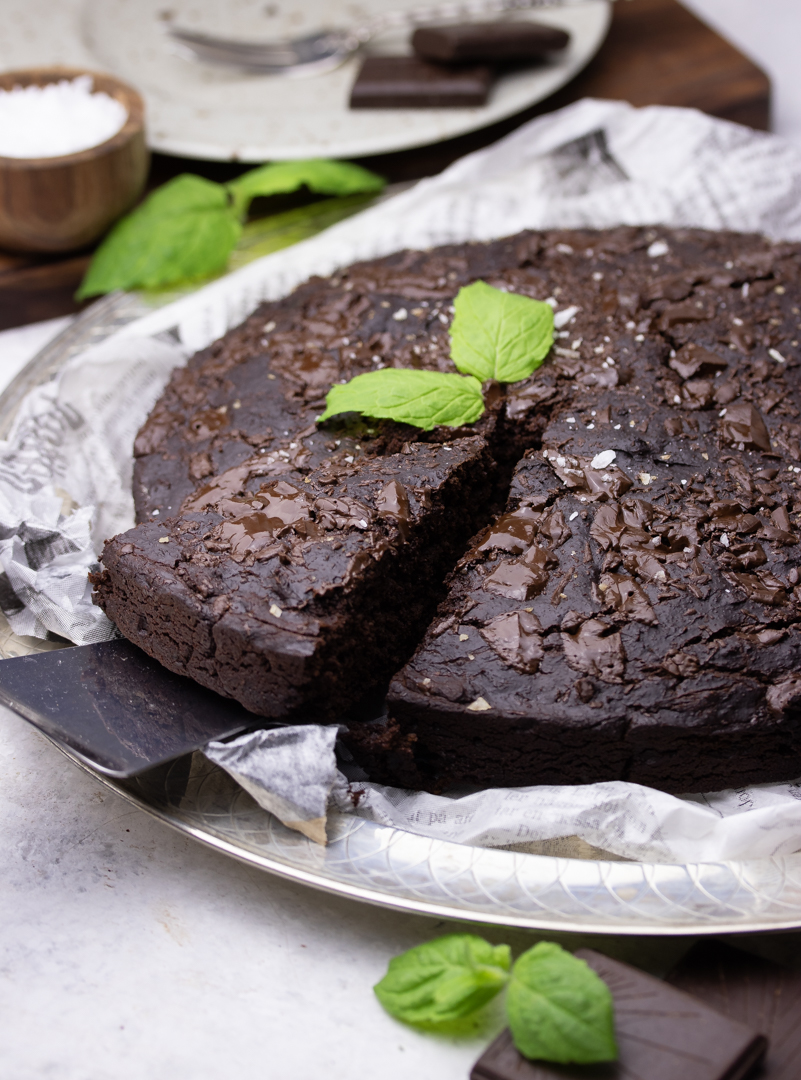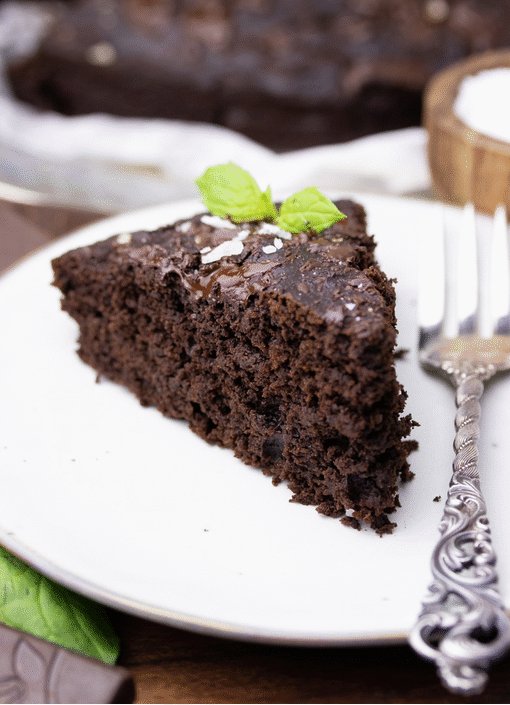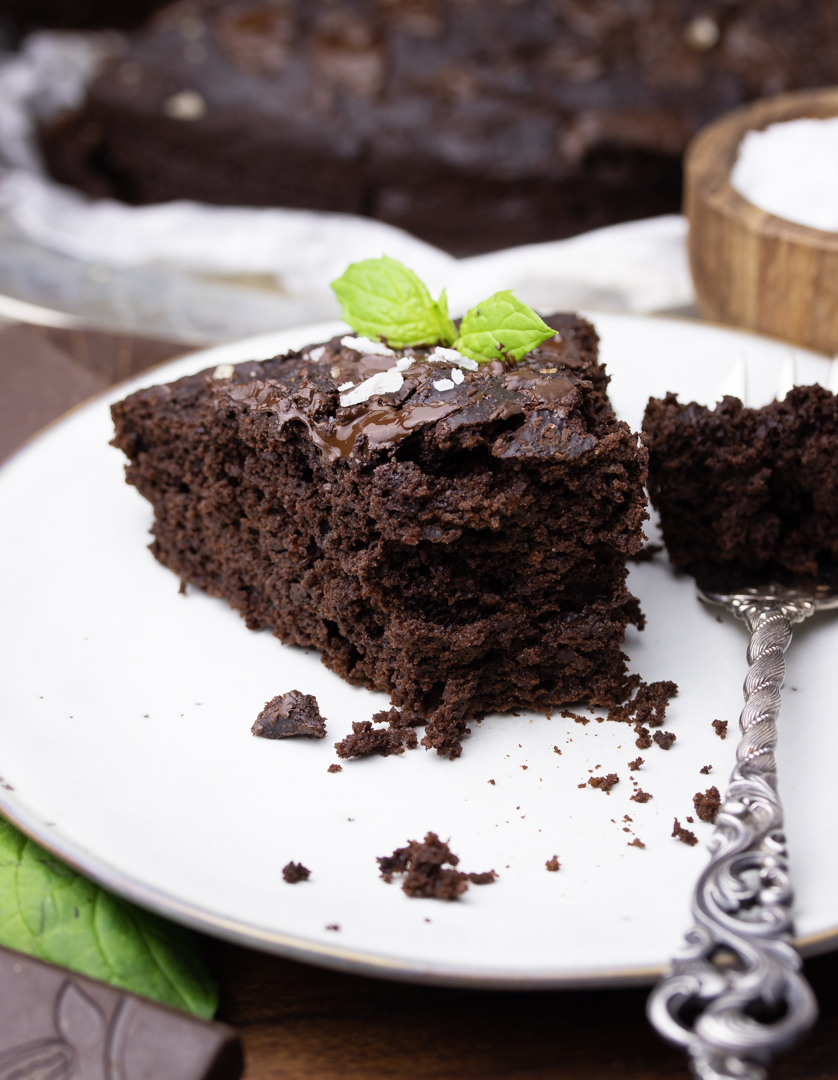 Print
Mint Chocolate Cake with Extra Chocolate
Chocolate and mint is not only the perfect chocolate bar combination, but also amazingly delicious in cakes too especially with lots of gooey chocolate chips.
100g

/ 3,5 oz oat flour

65g

/ 2,3 oz cocoa powder

1

,5 tbsp milled flax or chia seeds

1

,5 tsp baking powder

3/4 tsp

baking soda
A pinch of salt

250

ml plus 1 tbsp / 1 cup plus 2 tbsp tbsp milk of choice

40g

/ 1,4 oz coconut sugar or other granulated sweetener

80g

/ 2,8 oz pitted dates

25g

/ 0,9 oz nut butter of choice

1/2 tsp

vanilla extract

25g

/ 0,9 oz dark chocolate, melted
Mint extract to taste
Around

40g

/ 1,4 oz roughly chopped chocolate for topping
Instructions
Preheat the oven to 160ºC / 320ºF and prepare a cake pan. My pan had a diameter of 22 cm / 8 inches.
In a large bowl mix the oat flour, cocoa, milled flax, baking powder, baking soda, and salt.
In a blender, blend the milk, sugar, dates, nut butter, and vanilla smooth.
Add the wet to the dry and mix until just combined. Add the melted chocolate and mint aroma extract and mix to incorporate.
Transfer the batter to the cake pan and top with the chopped chocolate. Bake for 18-22 minutes or until a tooth pick runs clean. Let cool, cut up and enjoy!
Keywords: Chocolate cake, vegan, gluten-free, healthy, chocolate, cake