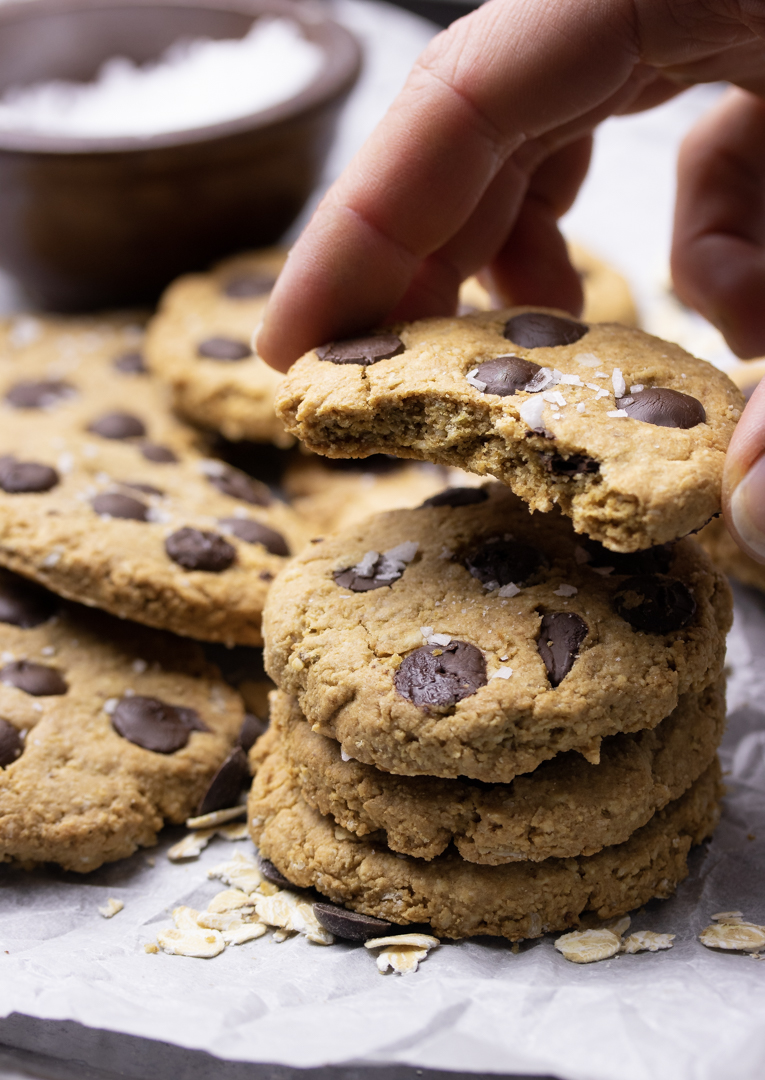 Oatmeal cookies are very nostalgic for me. I distinctly remember how much I adored a kind of caramel tasting, sweet, nutty double oatmeal flarn cookies with semi dark chocolate in between. Those cookies were one of my absolute favourites and were a given to be served at my birthday parties. Honestly, these oatmeal cookies are not exactly the same as the ones I just described as I actually went for more traditional oatmeal cookies, yet they're somehow equally nostalgic-tasting to me. In contrary to my childhood's oatmeal flarn cookies, these do not mainly consist of sugar (note that sugar is not the devil), these bad boys consists of ingredients that will not only combined will make your taste buds dance but also give you a nice filling satisfaction after being enjoyed. In addition, unlike many "healthier" cookies, these are NOT rock hard, instead they're perfectly crispy and crumbly.
Listen to this! Imagine having a couple of these cookies paired along with a big mug filled with hot delicious cocoa on a snowy winter day or served together with a glass or refreshing squash on a hot and sunny summer day. In conclusion, these cookies are perfectly crumbly, crispy, delicious, nostalgic and perfect for any time of the year for any occasion. Enjoy!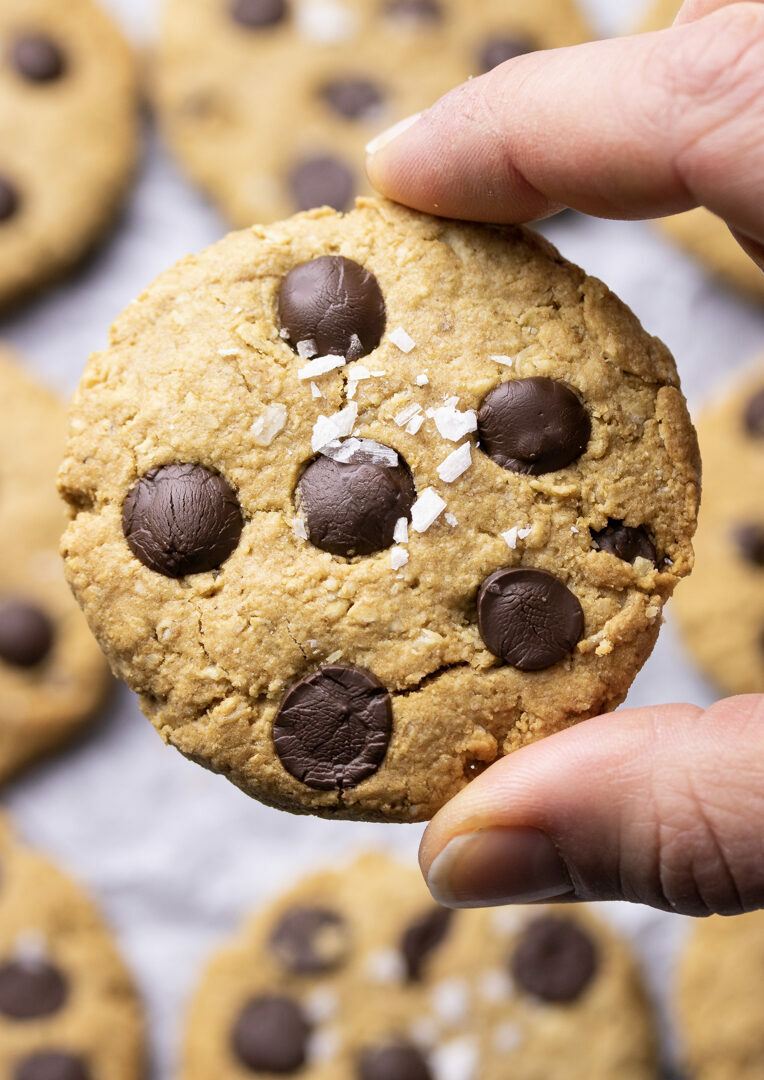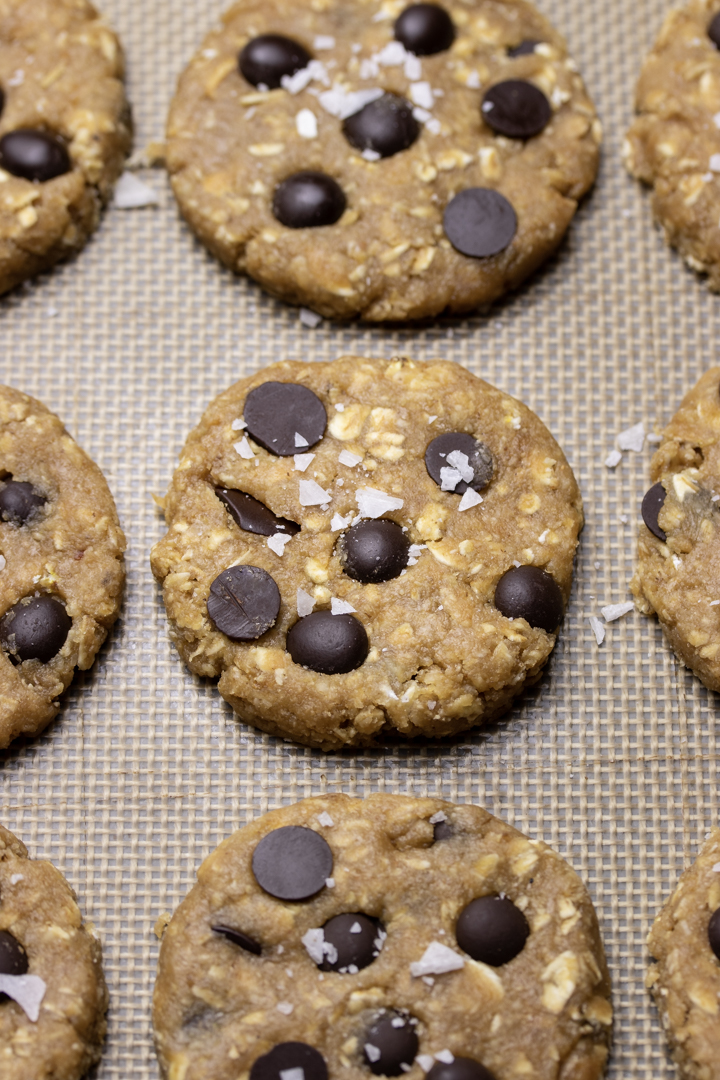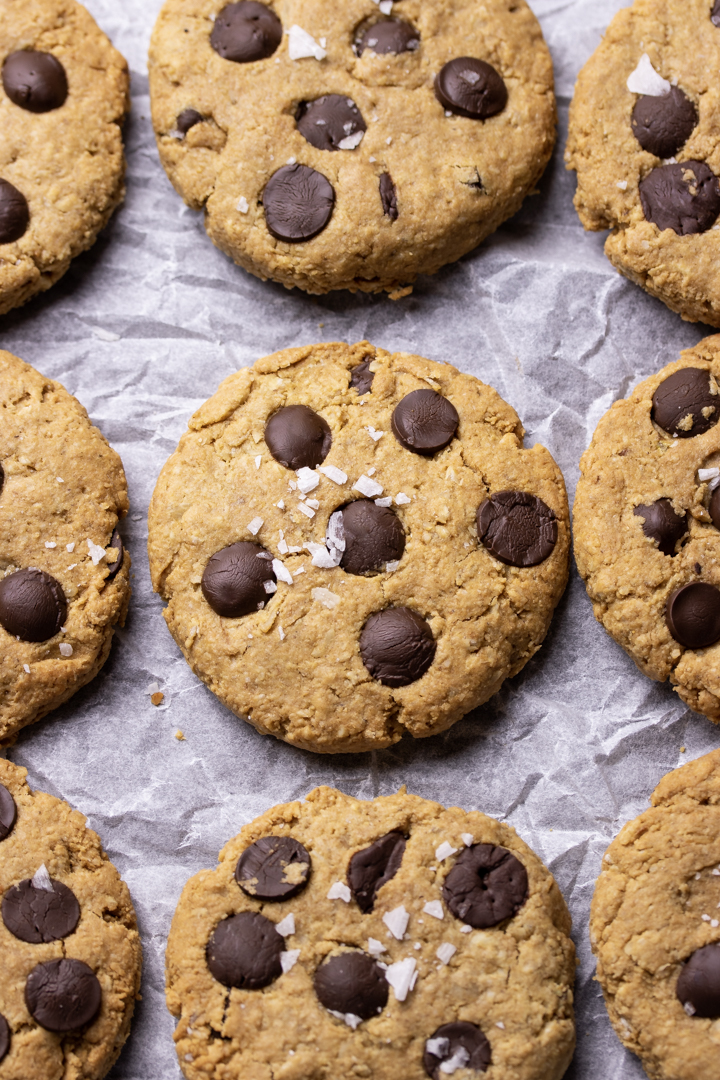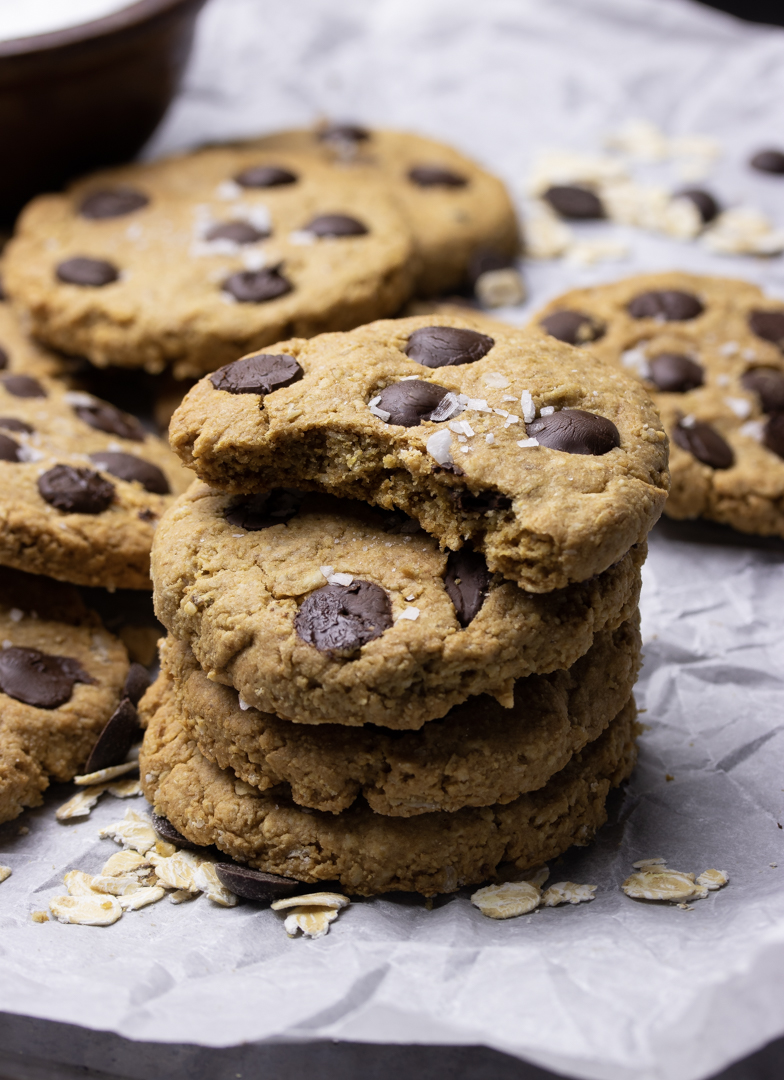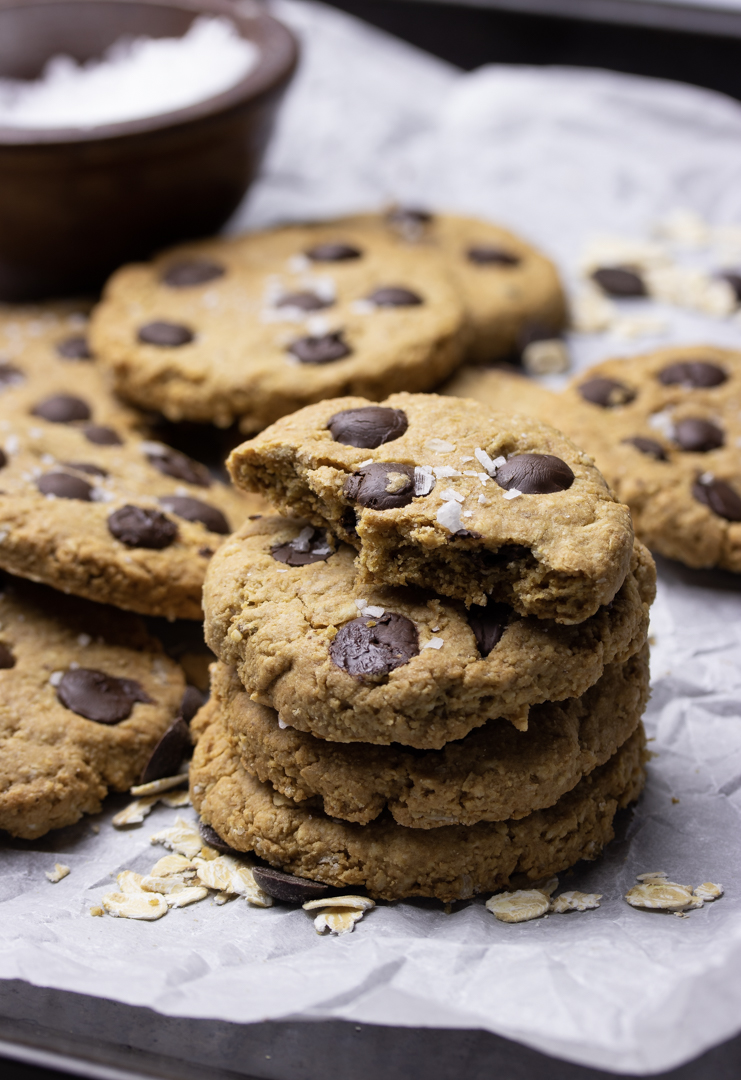 Print
Nostalgic Chocolate Chip Oatmeal Cookies
Trust me, these oatmeal cookies are not boring but perfectly crumbly, sweet, nutty, and has lots gooey chocolate chips.
100g

/ 3,5 oz flour (I used

30g

almond- and

70g

oat flour)

60g

/ 2,1 oz rolled oats

1/2 tsp

baking soda
A pinch of salt
A handful of chocolate chips or roughly chopped chocolate

5 tbsp

liquid sweetener of choice

2

,5 tbsp nut butter of choice

1/2 tsp

vanilla extract

2 tbsp

water
Instructions
Preheat the oven to 150ºC / 300ºF and prepare a cookie pan by lining it with parchment paper.
In a large mixing bowl, mix the flour, oats, baking soda, salt, and chocolate.
In separate a small bowl, combine the liquid sweetener, nut butter, vanilla, and water.
Add the wet to the dry ingredients and stir until you get a nice combined dough. Divide the dough into twelve balls and place onto the prepared cookie pan. Using your hands, preferably slightly wet, shape the balls into around 0,75 cm / 1/3 inch thick cookies.
Bake for 18-22 minutes or until golden. Let cool and enjoy!
Keywords: Chocolate chip, oatmeal cookies, vegan. gluten free, refined sugar free, without oil