If you only knew for how long my quest has been to create the most perfect cookie recipe. My joy was limitless when I created my recipe for Nostalgic Chocolate Chip Oatmeal Cookies. Once again, I'm couldn't be prouder and happier as these bad boys are just as gosh darn delicious! These are perfectly soft baked while still crispy on the outside. Plus, the flavour is spot on, perfectly sweet, ultra chocolatey, and even better with a touch of the salt on top. In contrary to my oatmeal cookies, these cookies are completely sweetened with dates and not even any "healthier" sweetener like maple syrup or coconut sugar, not counting the chocolate of course. I'm just so might proud of the way these turned out and I hope you find them as heavenly as I do.
Enjoy!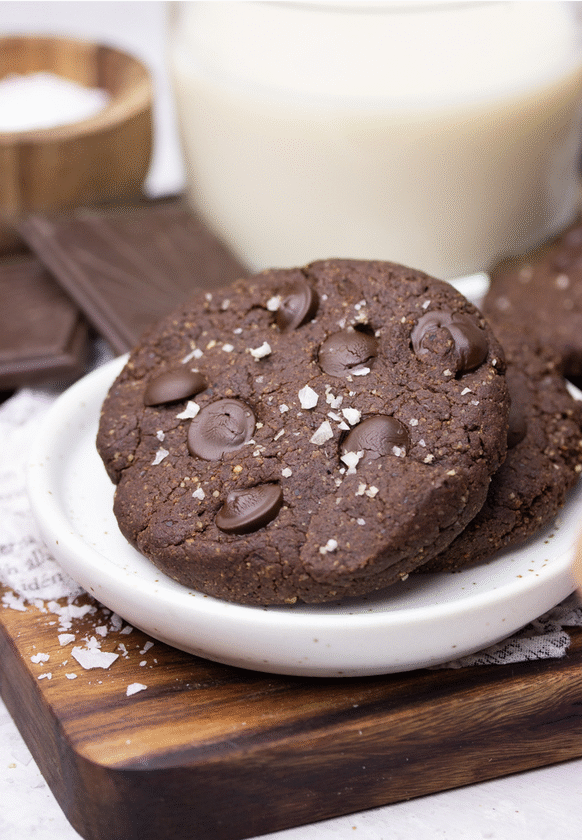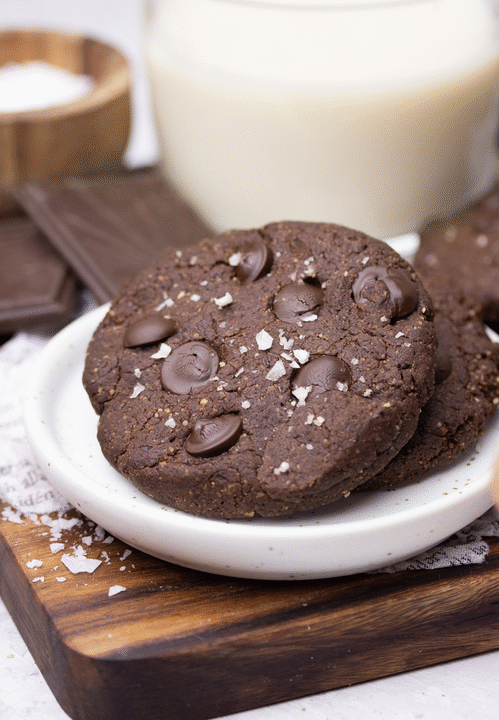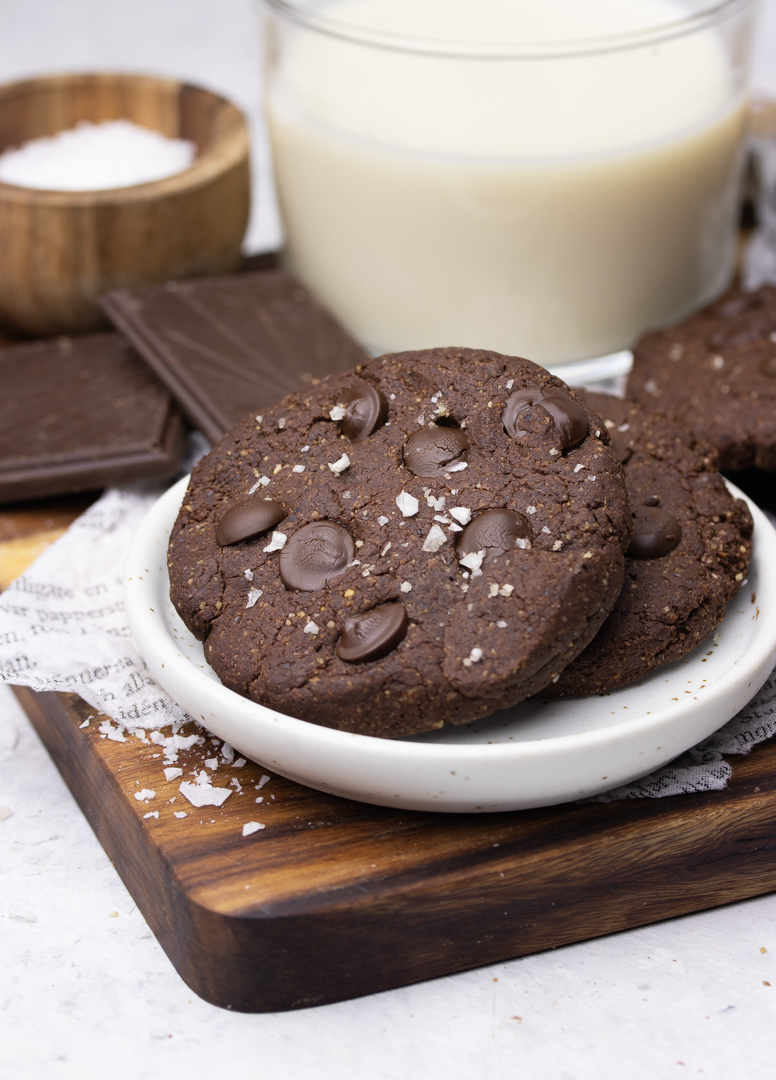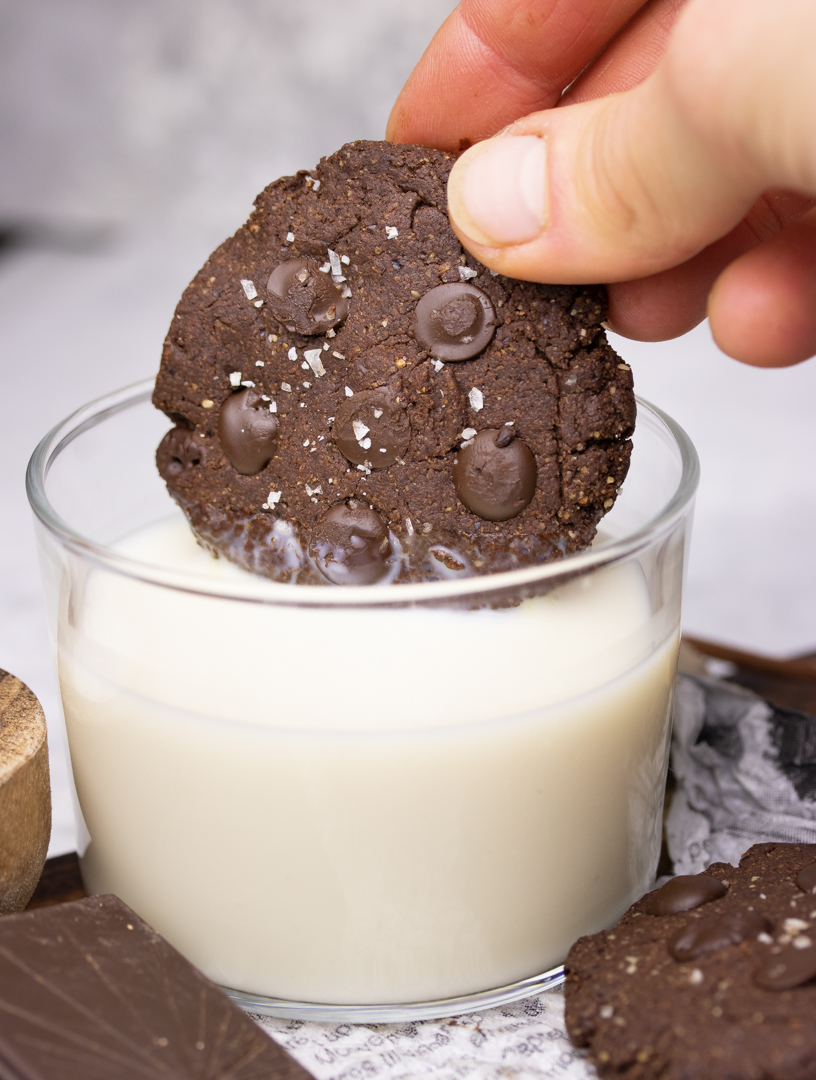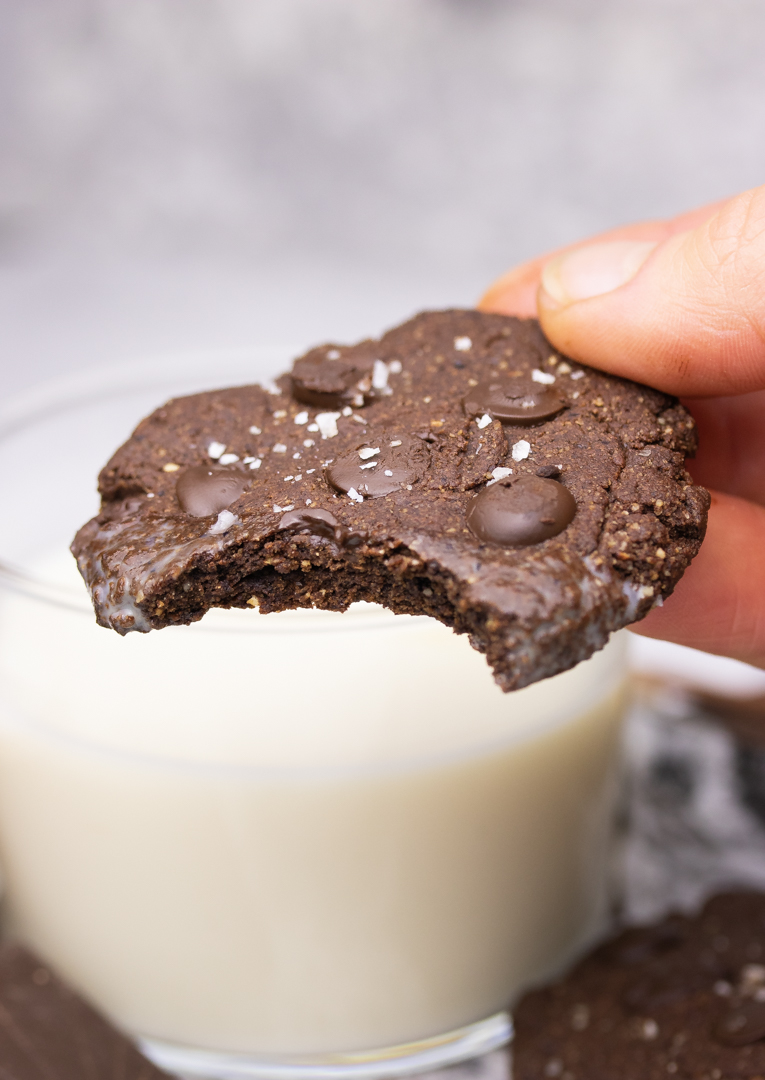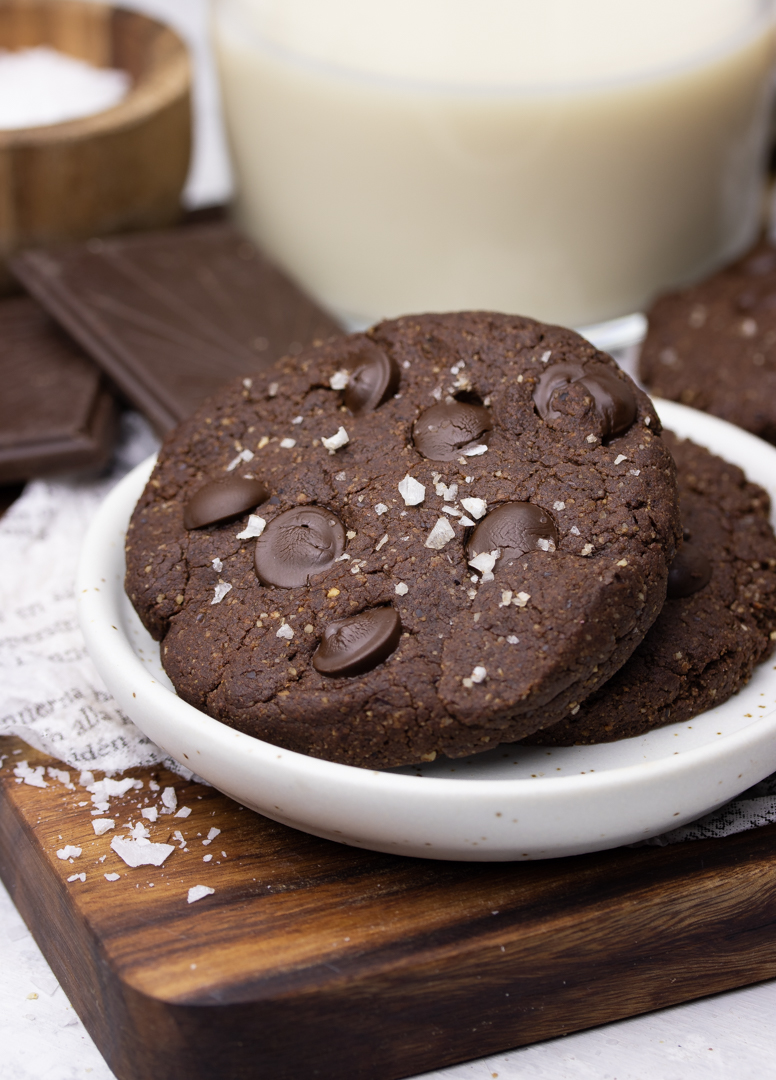 Print
The Perfect Salted Double Chocolate Cookies
The day has come when you can finally make the perfect chocolate cookies! Not to forget, they're even more perfect when topped with chocolate chips and sea salt.
60g

/ 2,1 oz pitted dates

30g

/ 1 oz oat flour

30g

/ 1 oz nut flour of choice (I used almond & hazelnut) or more oat flour

1

,5 tbsp cocoa powder

1/2 tsp

baking soda
A hearty pinch of salt
A splash of vanilla extract

20g

/ 0,7 oz melted dark chocolate
A handfull of chocolate chips or roughly chopped chocolate
Instructions
Preheat the oven to 150ºC / 300ºF and prepare a cookie pan by lining it with parchment paper.
In a food processor, blend the dates, flours, cocoa, baking soda, salt, and vanilla until you get a nice firm, moist but not sticky nor dry, dough. Then, while running the food processor, add the melted chocolate to the dough and mix until combined. If too dry, add a splash of water. Mix in the chocolate chips/chopped chocolate to the dough.
Divide and shape the dough into eight balls and place on the prepared cookie pan. Using your hands, preferably slightly wet, shape the balls into around 1 cm / 1/3 inch thick cookies. Optionally top with a pinch of course salt. Bake for 12-16 minutes. Let cool and enjoy!
Keywords: Chocolate cookies, double chocolate, vegan, gluten free, healthy