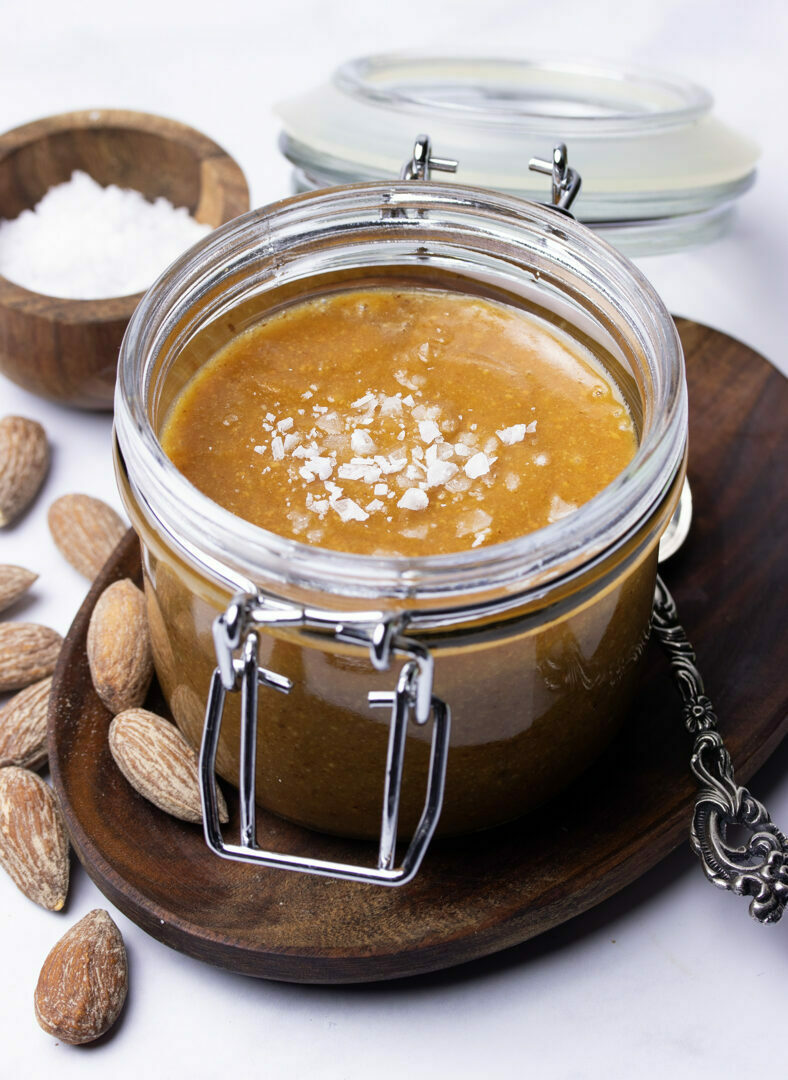 Only four ingredients?! Yup, you heard me right. This caramel sauce has been for more than a year my go to recipe whenever I'm making a recipe that requires some caramel element. Simply because it's so darn good and simple, I thought it deserved its own recipe to honour it as it deserves.
If you really like caramel sauce but don't know for what you should or would use it for, here are some of my favourite ways. Top your ice cream, smoothie bowls, nice cream, yoghurt bowl or porridge/oatmeal with it or even better spread it on a corn cake (they're like rice cakes but taste like popcorn) and you have the most amazingly salted caramel popcorn tasting snack. I made my parents try spreading some of the caramel sauce on a corn cake, and now they're equally addicted to it as I am. YUM!
Enjoy!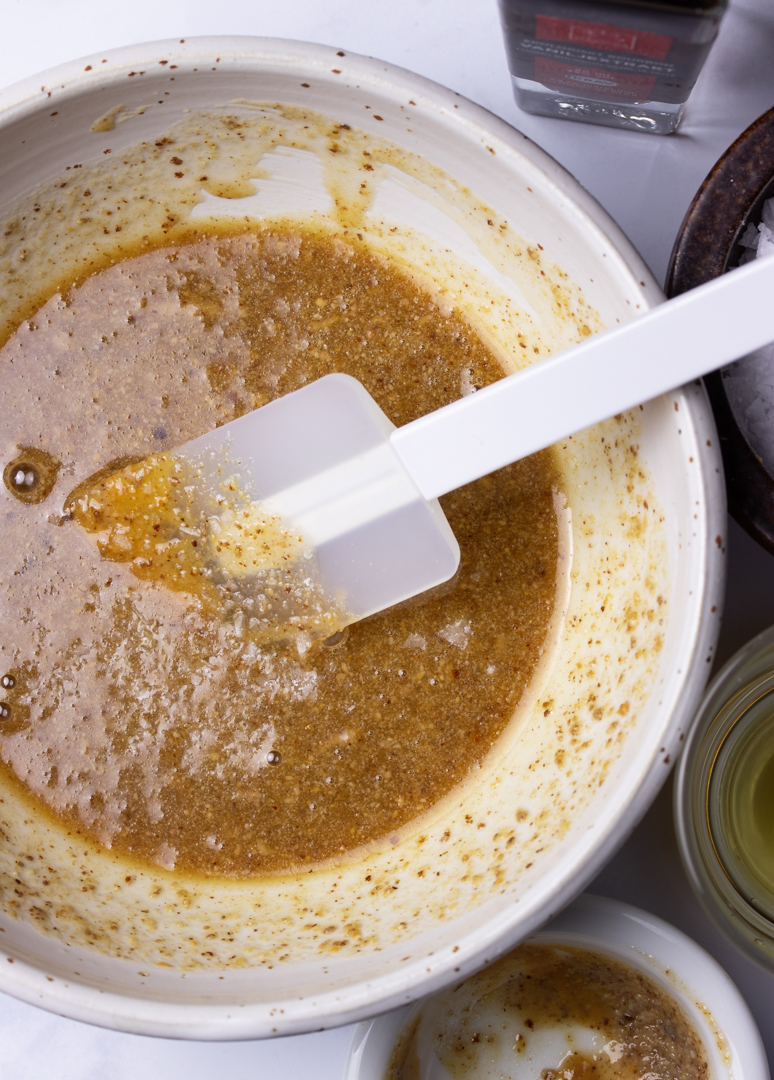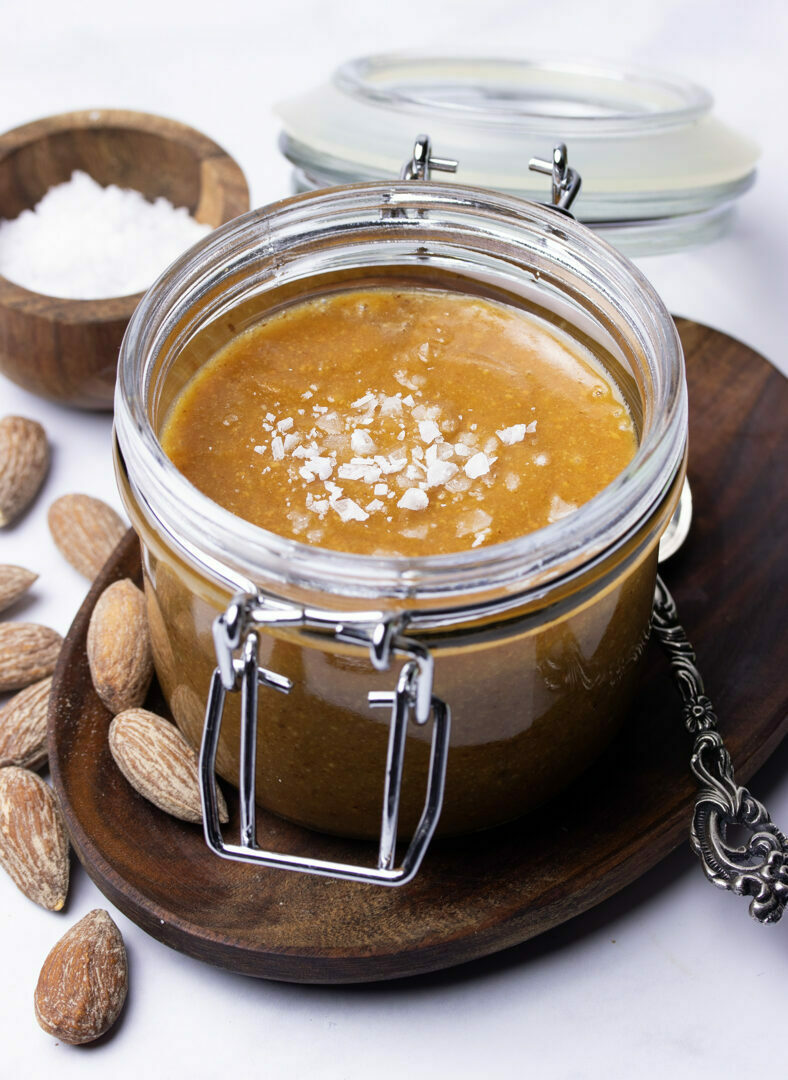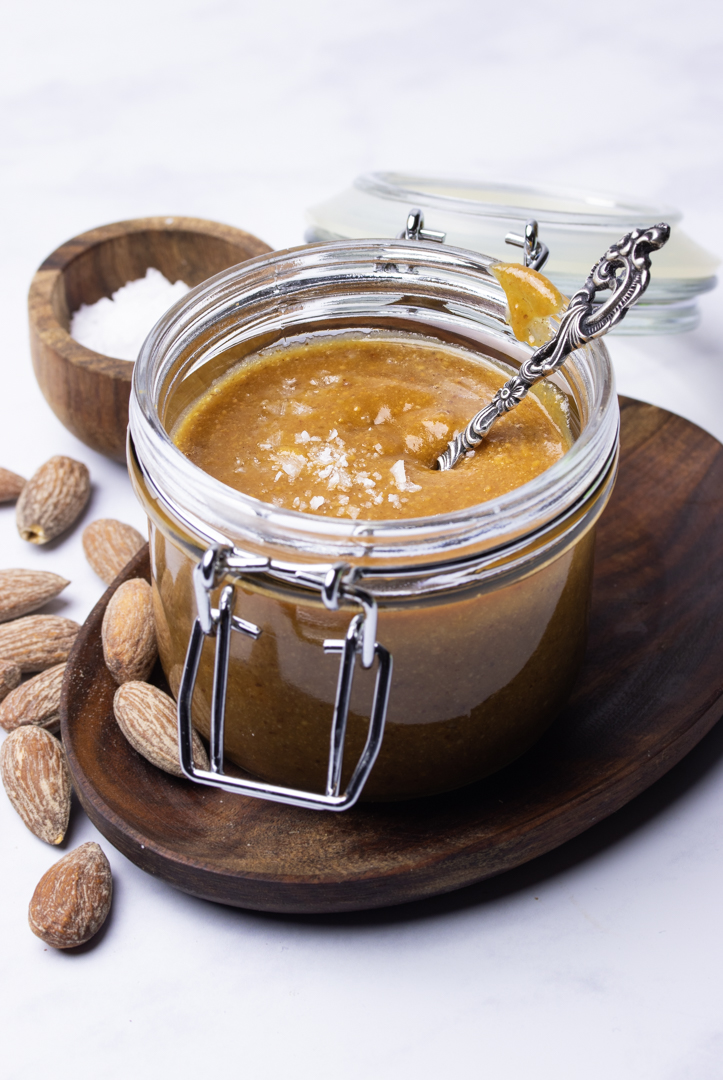 Believe me, spreading some of the salted caramel sauce on a corn cake will be the best decision of your life.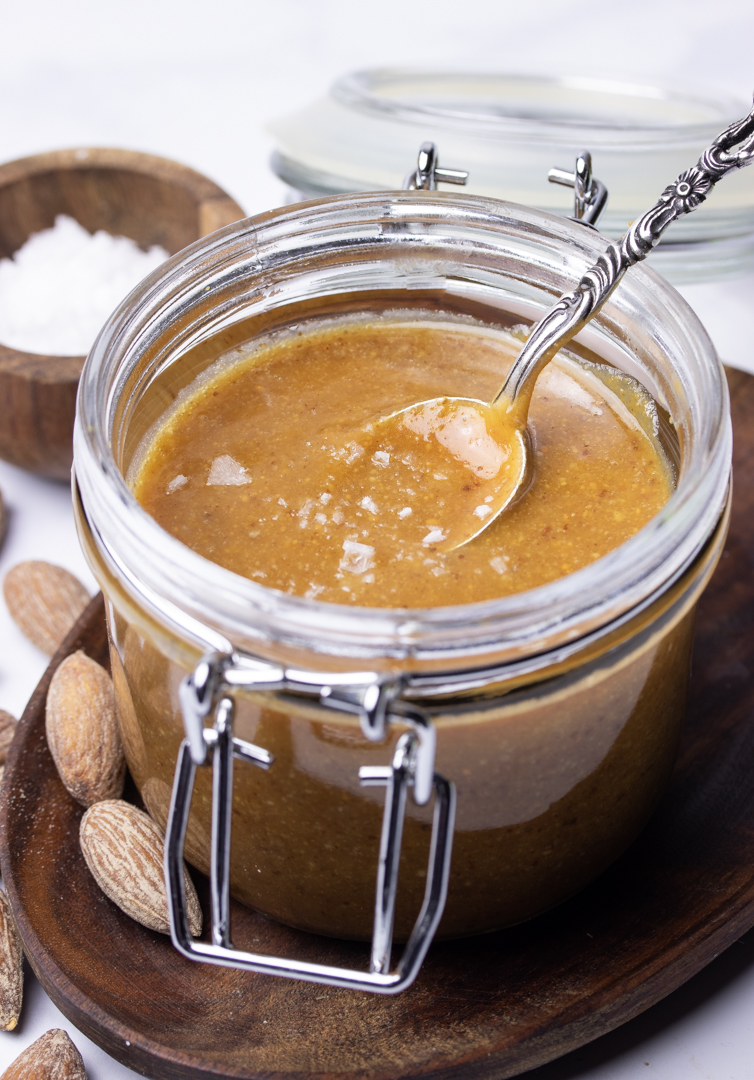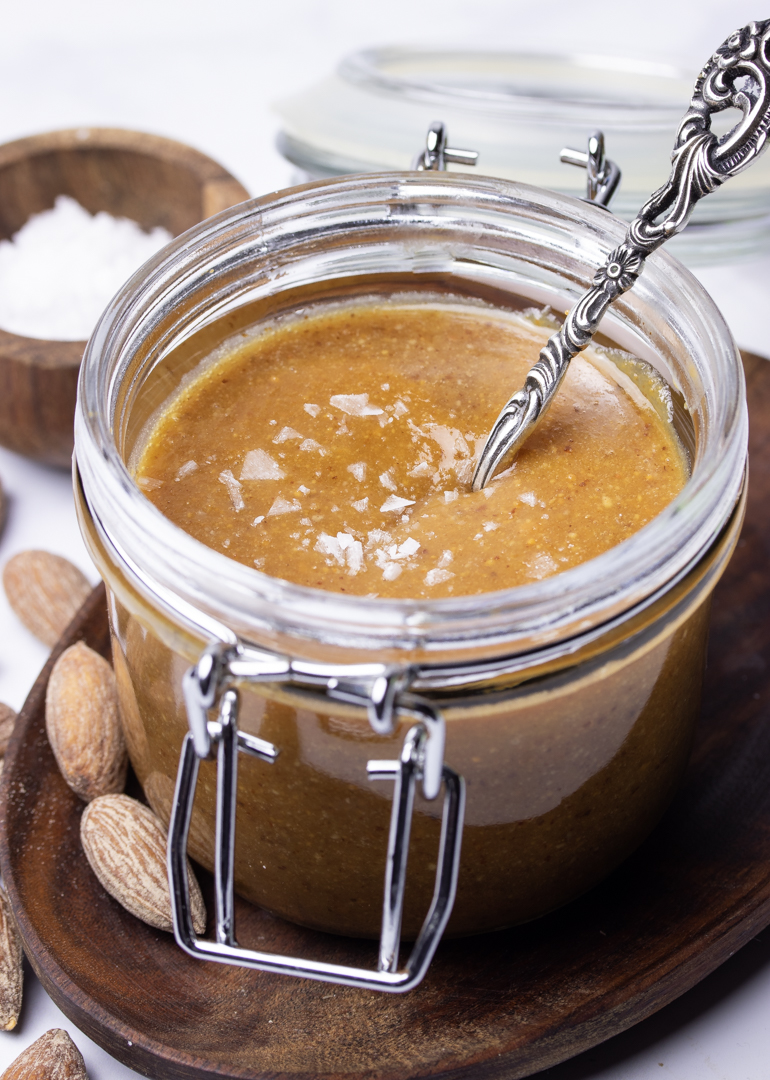 Print
Simply Delicious Salted Caramel Sauce
Now you can make salted caramel sauce that is both vegan and wholesome with only four ingredients within 3 minutes!
2 tbsp

nut butter of choice

4 tsp

liquid sweetener of choice
A hearty pinch of salt
A splash of vanilla essence
Instructions
Simply mix everything together and voilà! In case you want the caramel sauce thicker or thinner simply adjust the ingredients and add a little bit more of the sweetener o nut butter alternatively a splash of water.
Keywords: Vegan, easy, refined sugar free, gluten free, oil-free, healthy, salted caramel sauce