Are you lazy, not feeling like making a mess when baking? This is the recipe for you! It's a "one bowl" kind of recipe, as you only need to mix everything together in a food processor and then it's ready for the mold and oven!
So ridiculously easy and quick to make! Yet the taste does  not disappoint! And don't get me started on the texture, oh my! Chewy, fudgey and not rubber like most other healthy brownie recipes out there!
This is as healthy as it gets, based on only whole food ingredients! Vegan and gluten-free as well! This is a recipe for everyone! From the laziest to the healthiest!
ENJOY!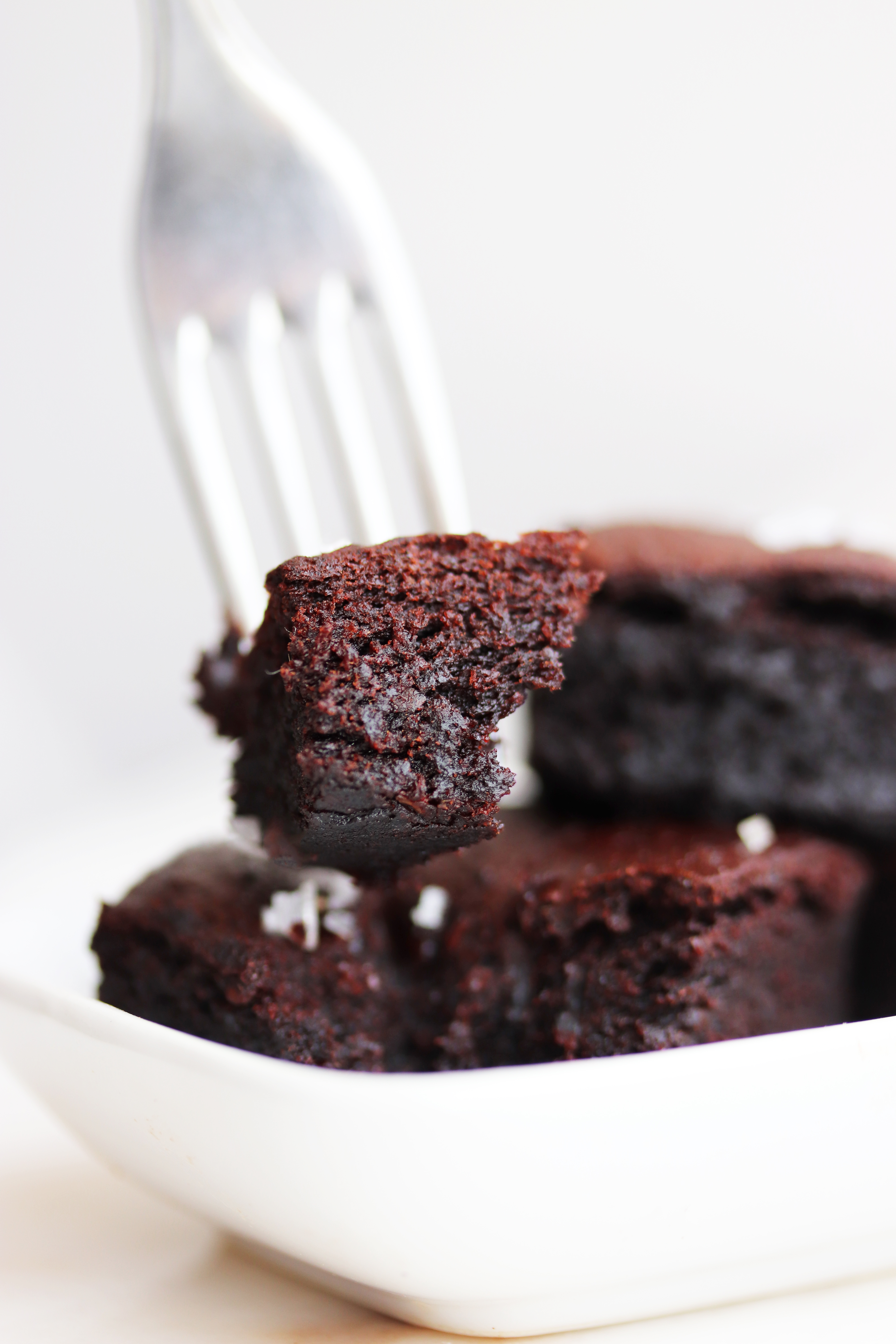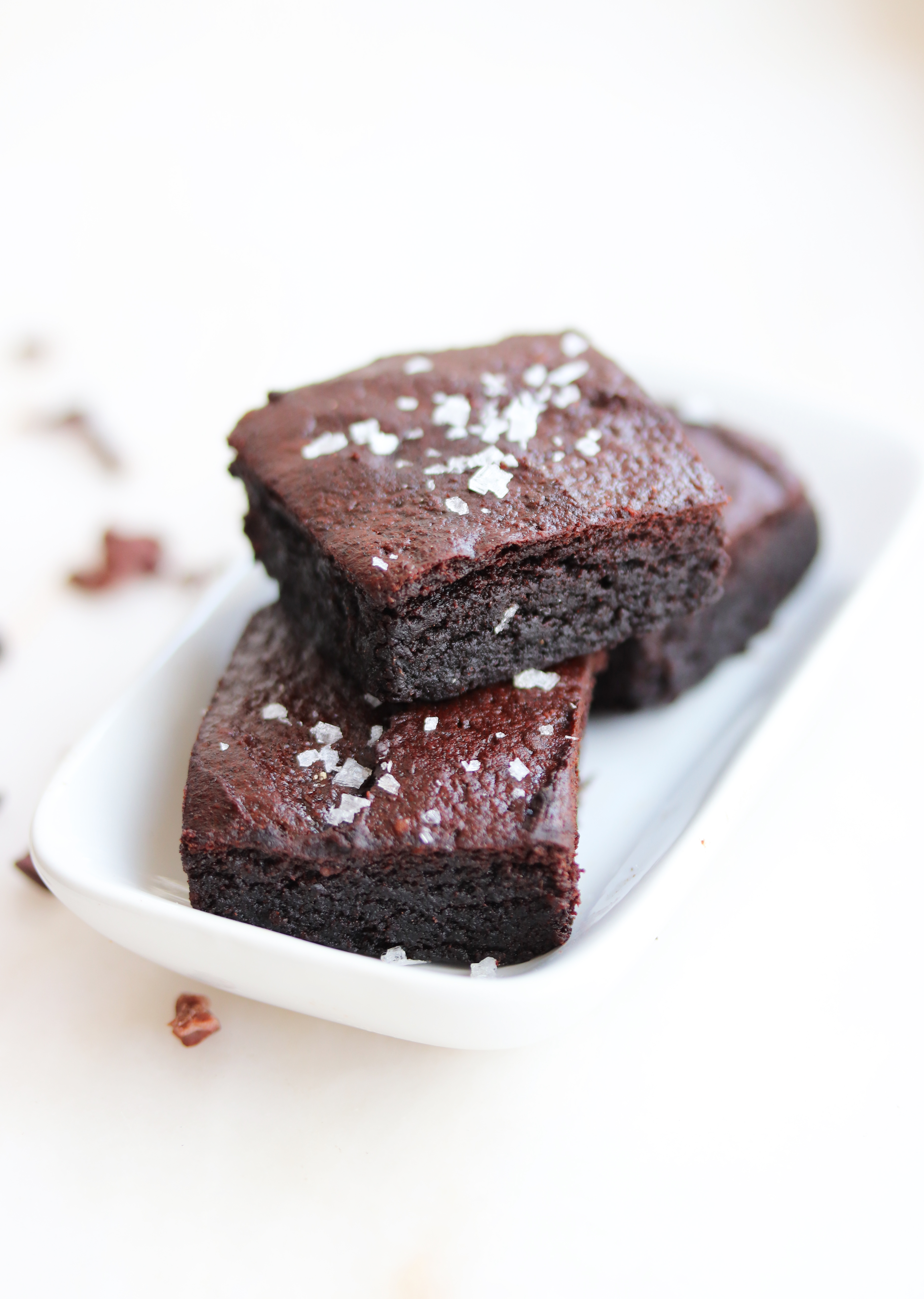 Print
The Easiest and Healthiest Vegan Brownies Ever Made
These brownies are chewy, sweet, chocolatey yet wholesome, easy to make, and vegan. They're simply perfect!
200g

/ 7 oz pitted dates

2 tbsp

nut butters

1/2 tsp

vanilla extract

30g

/ 1,1 oz cocoa powder

20g

/ 0,7 oz oat flour

1 tsp

baking soda

1/2 tsp

baking powder
A hearty pinch of salt
Extra salt for topping
Instructions
Preheat the oven to 150ºC / 300ºF and prepare a brownie pan by greasing and lining it with parchment paper. My brownie pan was 13×13 cm / 5×5 inches.
In a food processor, process the dates, nut butter, and vanilla until smooth. Add the rest of the ingredients and process until combined. Transfer to the prepared pan and flatten out using a wet spatula or your hands.
Bake for 35 to 40 minutes until firm and chewy. Let cool, cut up, and enjoy!
Keywords: Vegan, healthy, best, easy, date sweetened, oil free, brownies