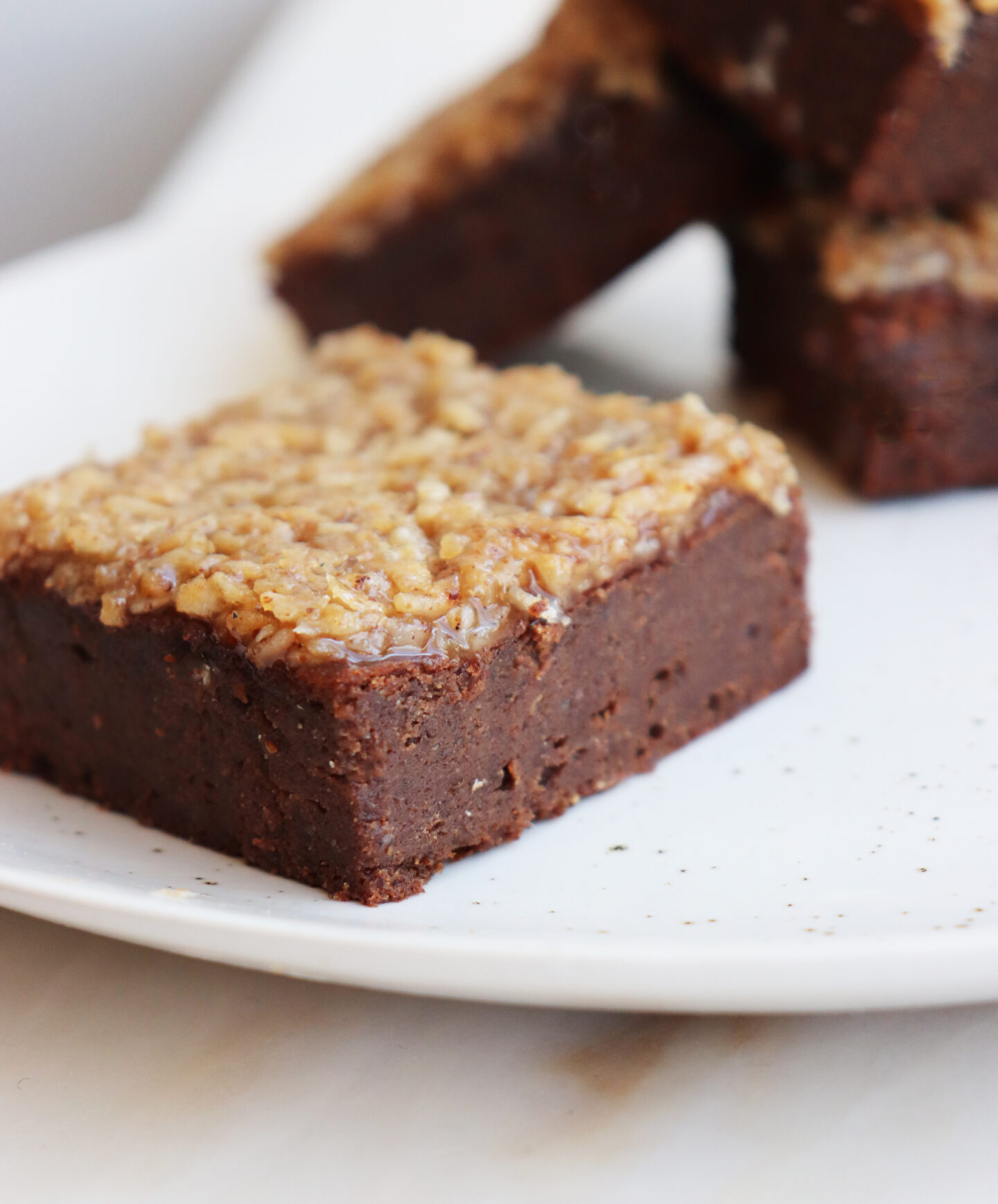 This is a delicate treat worthy of a king and/or queen, so you! It's a chocolate version of a classic swedish treat known under the name "Toscakaka". The original version is a vanilla cake with a kind of caramel and almond topping, this version may be a bit more unusual but is like 100 times better because chocolate, duuh, haha. The caramel is beyond this world and super easy to make! You can make versions of the brownies, your imagination is the limit and you can use the caramel on your favourite cakes and pastries!
What are you waiting for? Enjoy!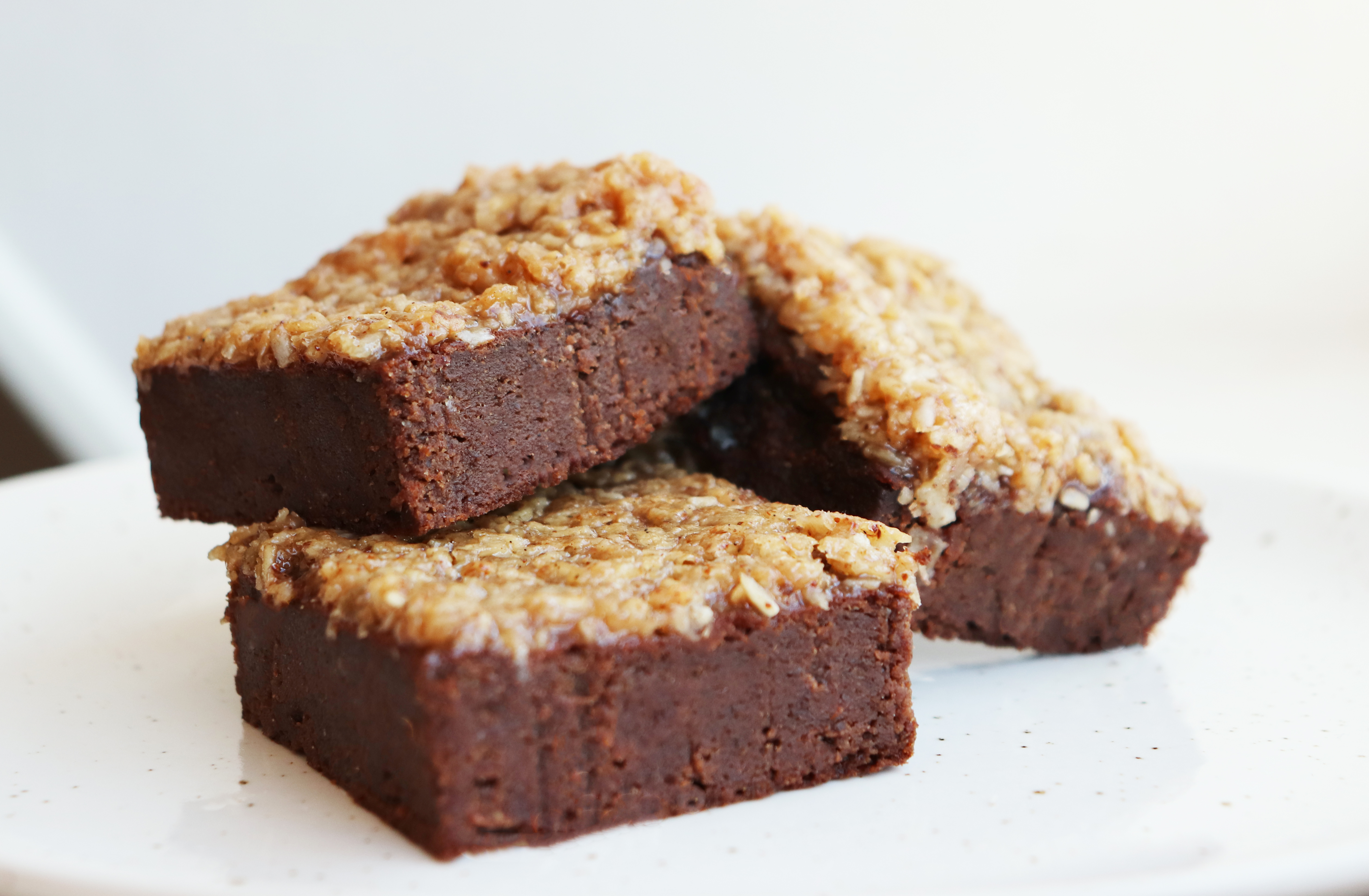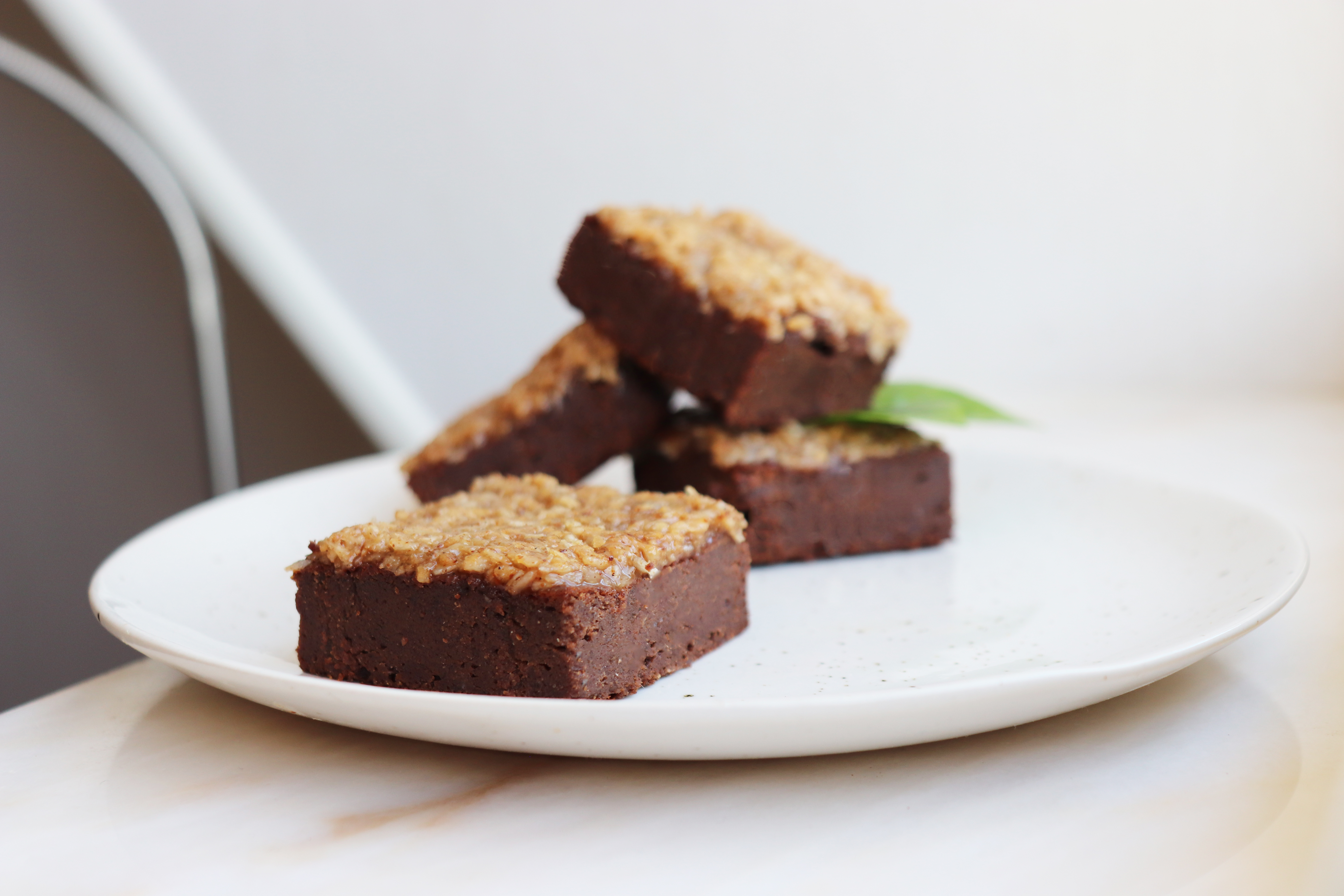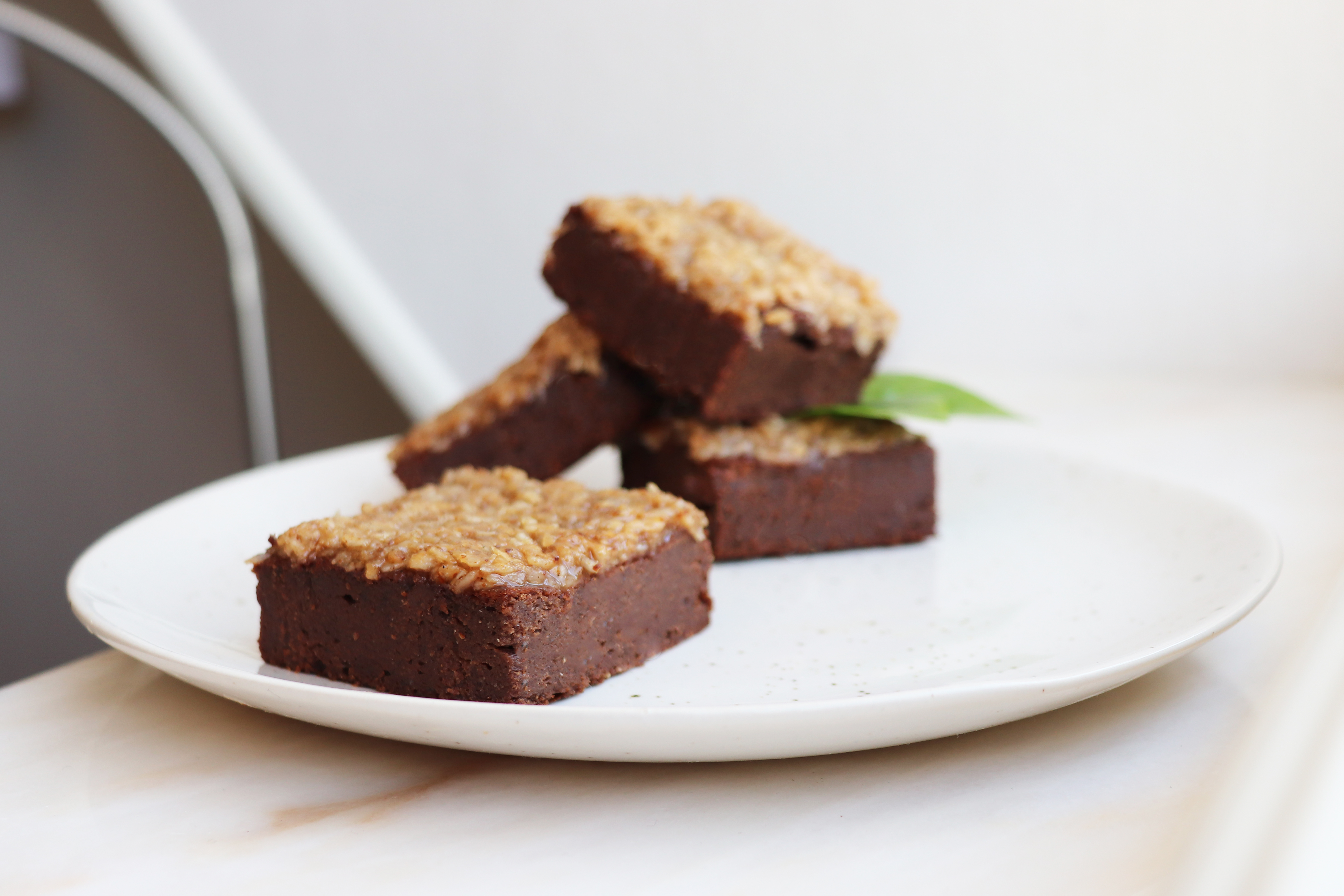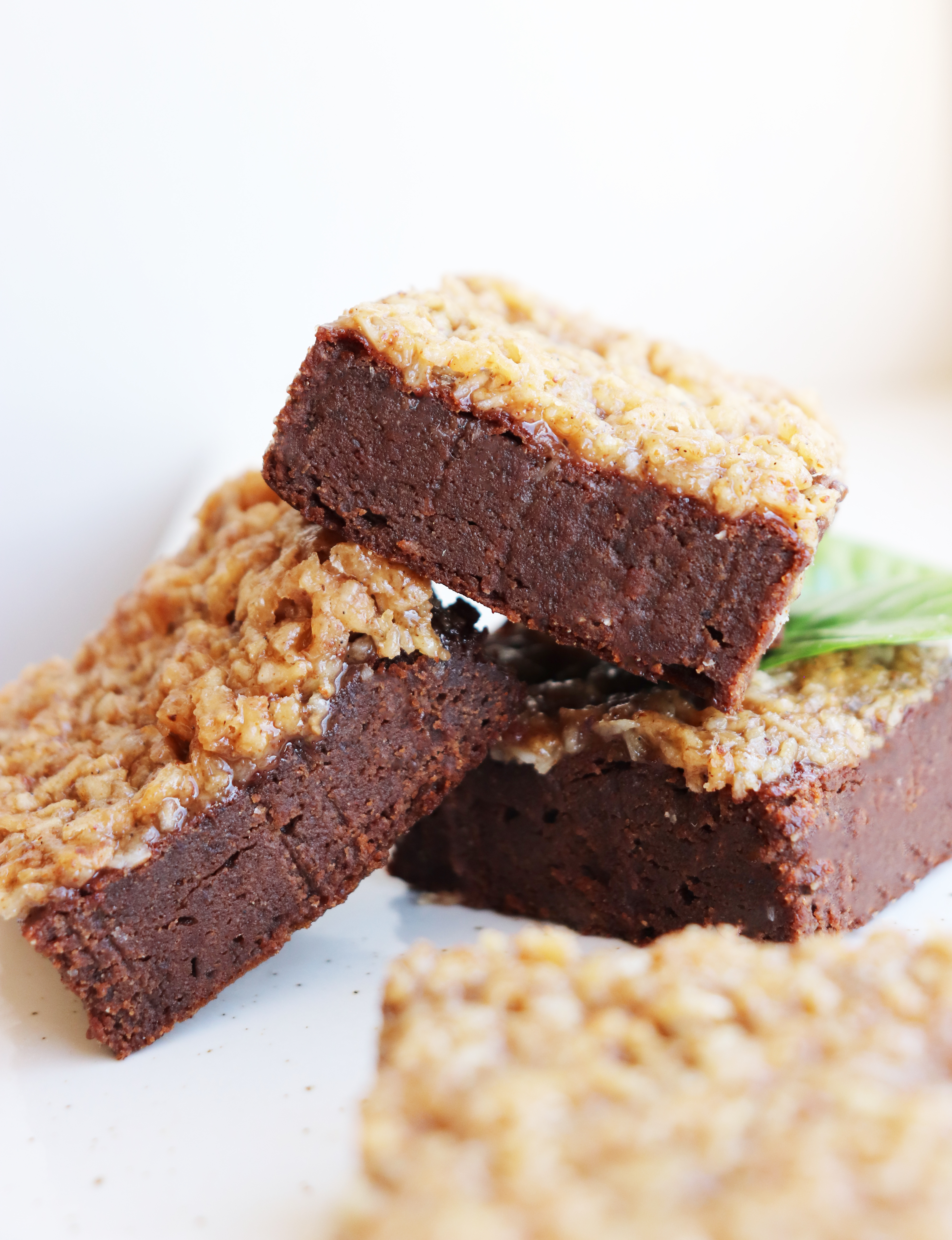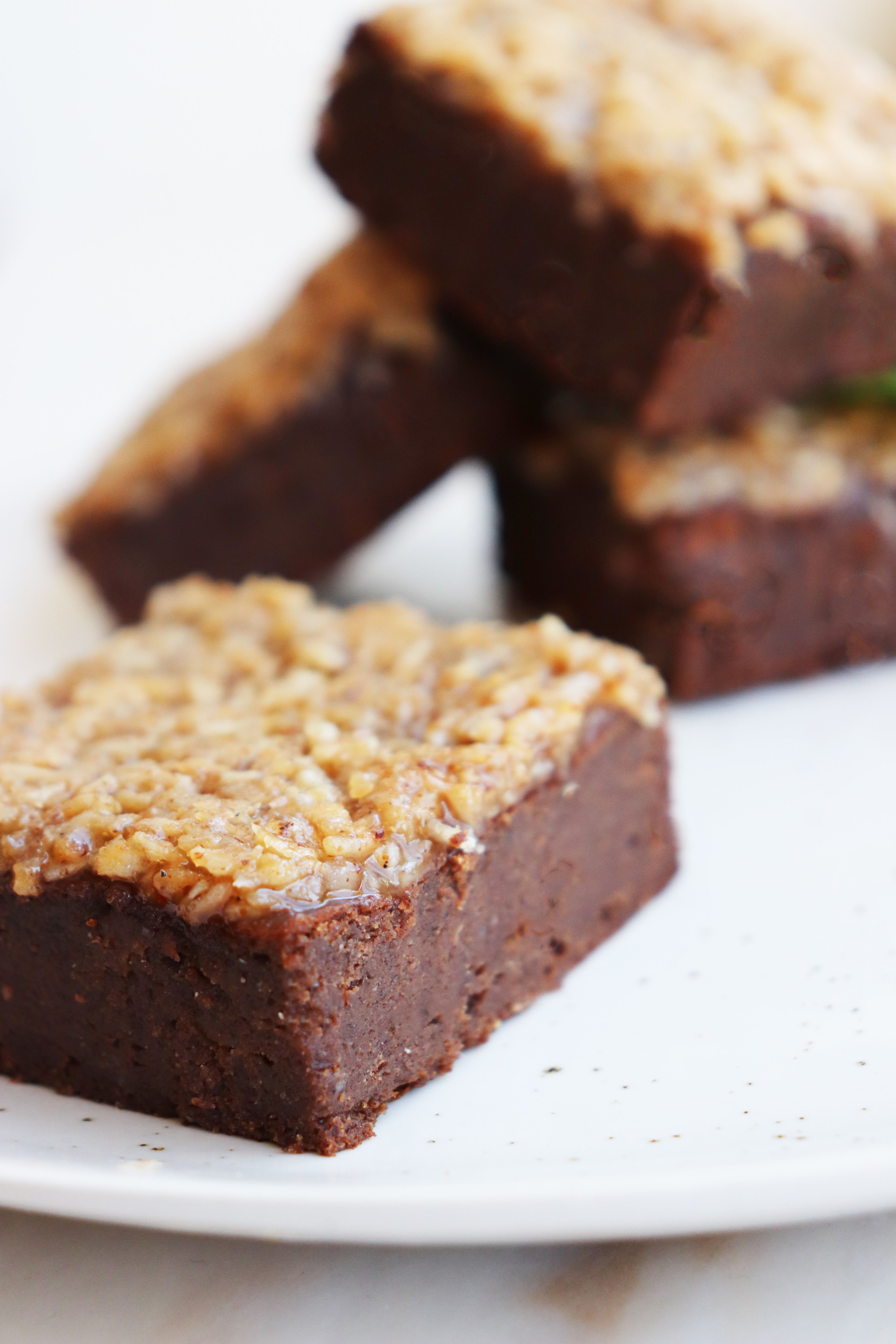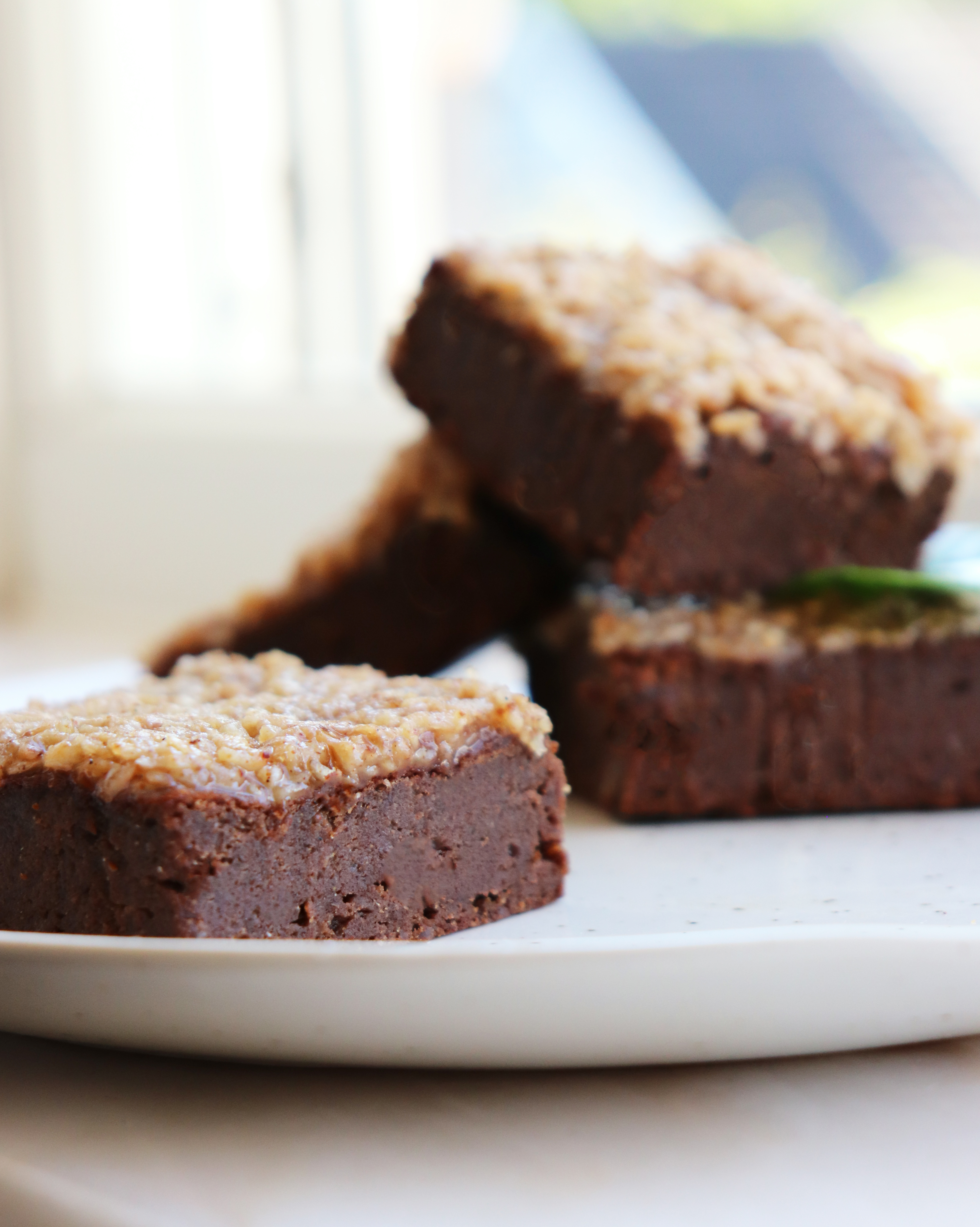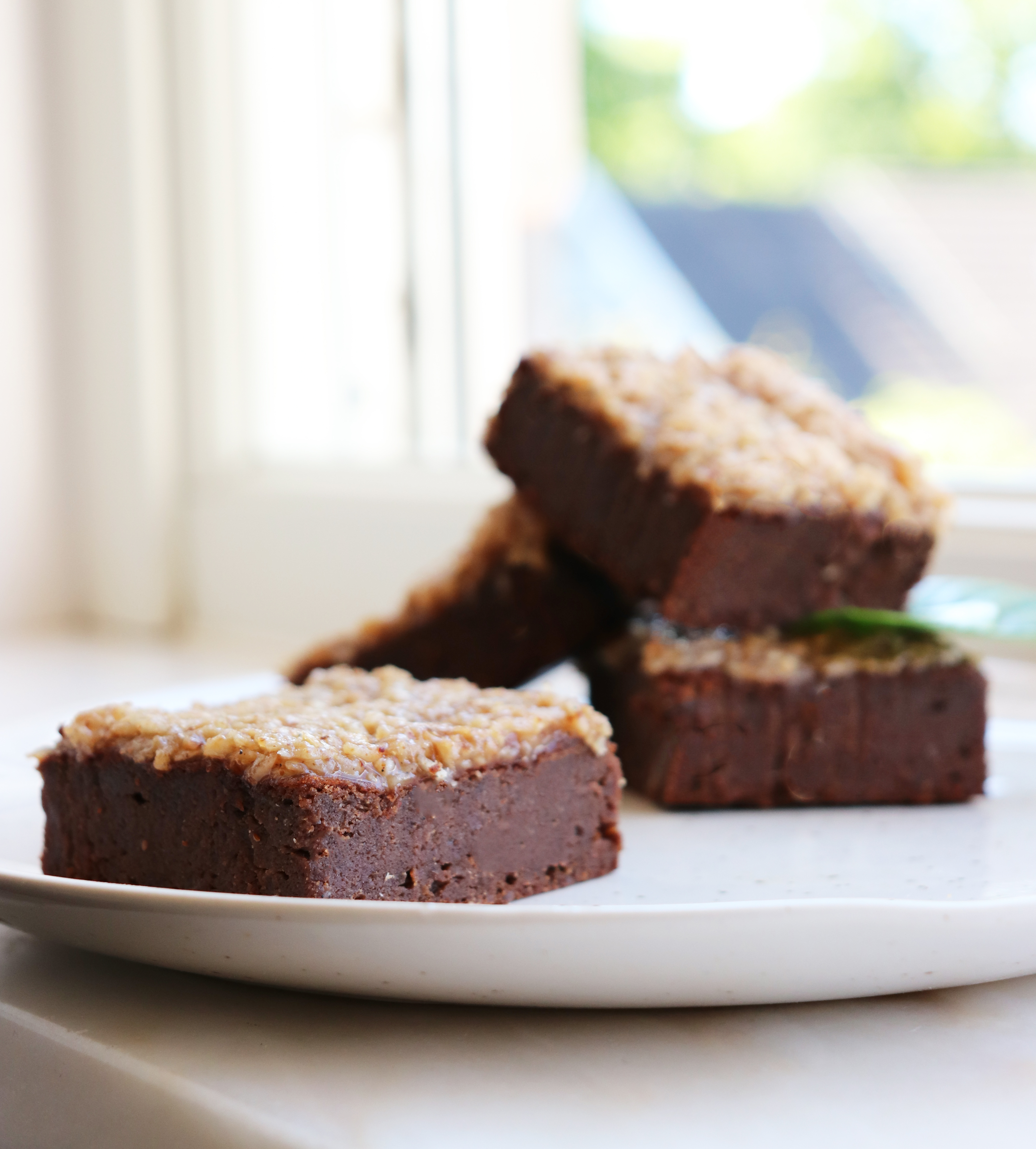 Print
Chocolate brownie cake squares with coconut caramel topping A.K.A. Choklad toscakaka
For the cake
20 oz

/ 250g pitted dates

3 oz

/ 100g ripe avocado

3

free range organic eggs

3

–

4

tbsp of cocoa powder

0

,75 dl / 1/3 cup flour of choice (I used durra flour)

1/2

–

1

tsp vanilla powder

1 tsp

baking powder
A pinch of salt
For the glaze
8 tbsp

syrup of choice (I used coconut nectar)

2 tbsp

cashew butter or other nut butter of choice

8 tbsp

/ 40g shredded coconut
A pinch of salt and vanilla
Instructions
Preheat the oven to 200°C  / around 400°F.
Mix the dates and avocado in a food processor until smooth. Simply add the rest of the ingredients and mix until combined.
Line a baking tin with baking paper or grease it. My baking tin is 28×16 cm / 11×6,3 inches. Transfer the mixture into the tin and flat it out. Put it in the oven for 15-20 minutes depending on the tin you're using.
While it's in the oven, mix together the syrup, nut butter, salt and vanilla smooth in a small bowl. Add the coconut and once the cake is almost done smother the caramel over the cake and bake for another five minutes until the glaze has started to bubble.
Take out of the oven and let the caramel set before cutting it. Enjoyyy!