As I mentioned in my Fig Bliss Ball recipe one of my first encounters with "healthy" baking was with a bliss ball recipe I made for one of my grandparents' birthday. Guess what? I made them again, but better! Of course, one of the things I improved with original recipe is that I added cocoa powder because of that chocoholic life. These are chewy, crunchy, nutty, sweet, chocolately, and to say the least deeeeelicious. Enough said, I'll let the pictures bellow do the rest of the talking. Enjoy!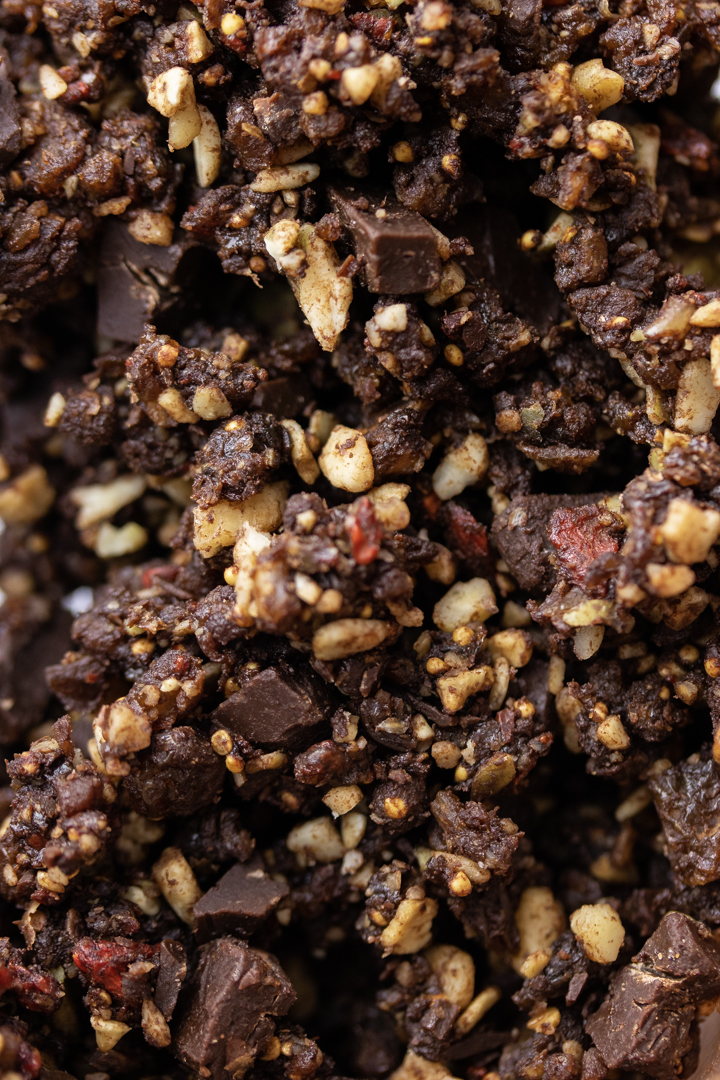 Just look at this texture! Heeeeeellooooo good looking!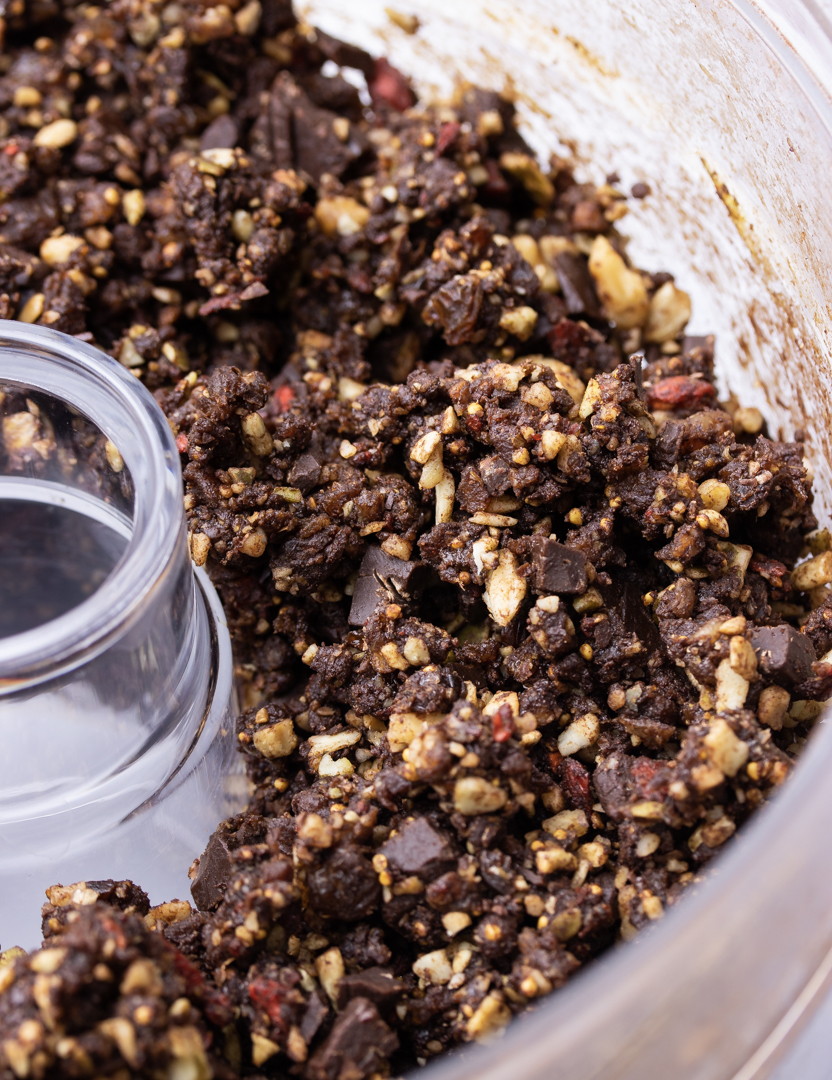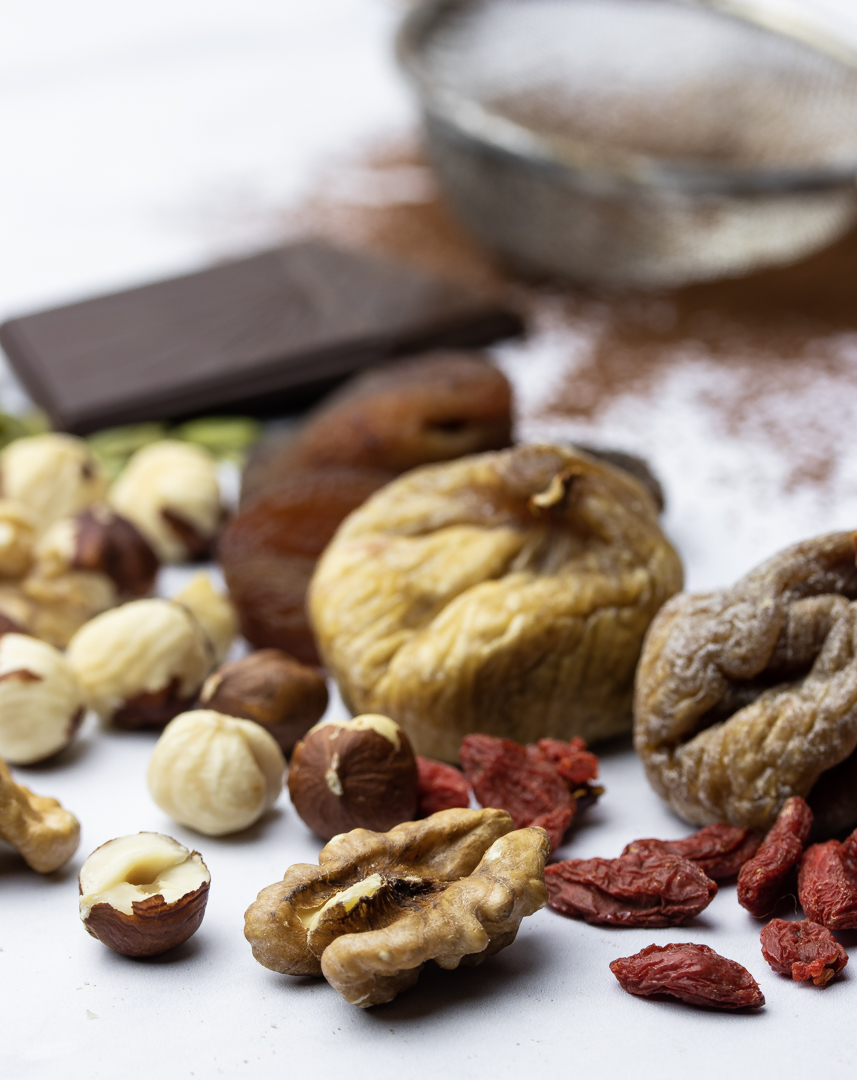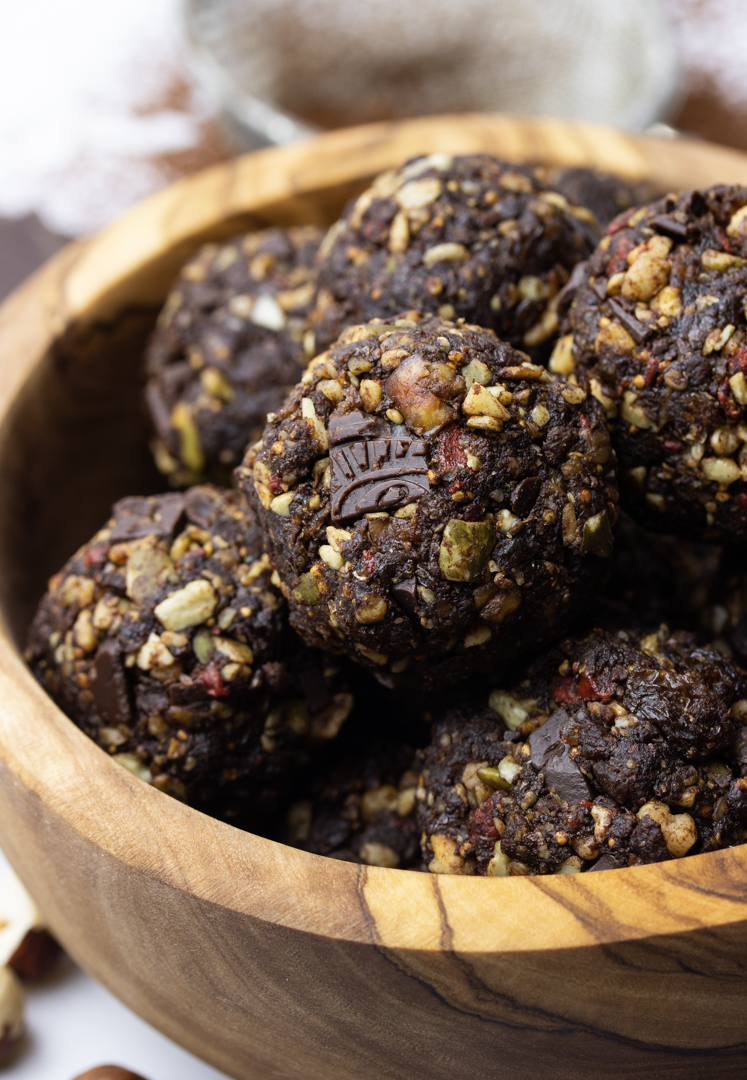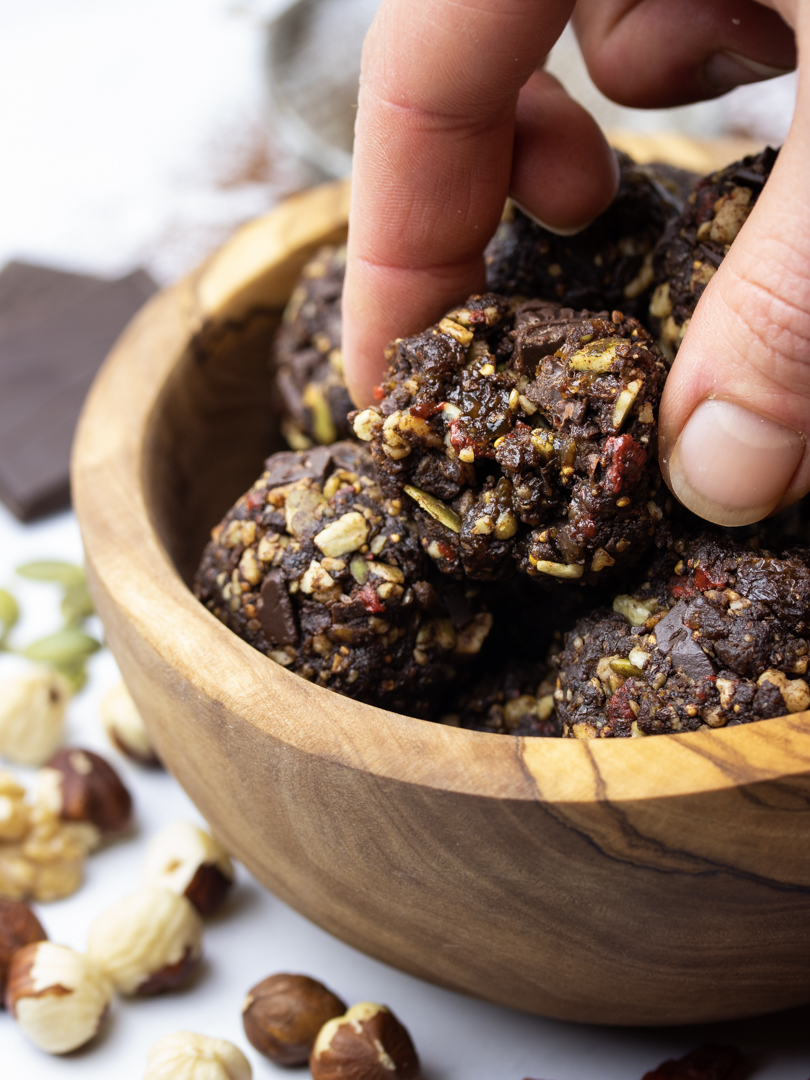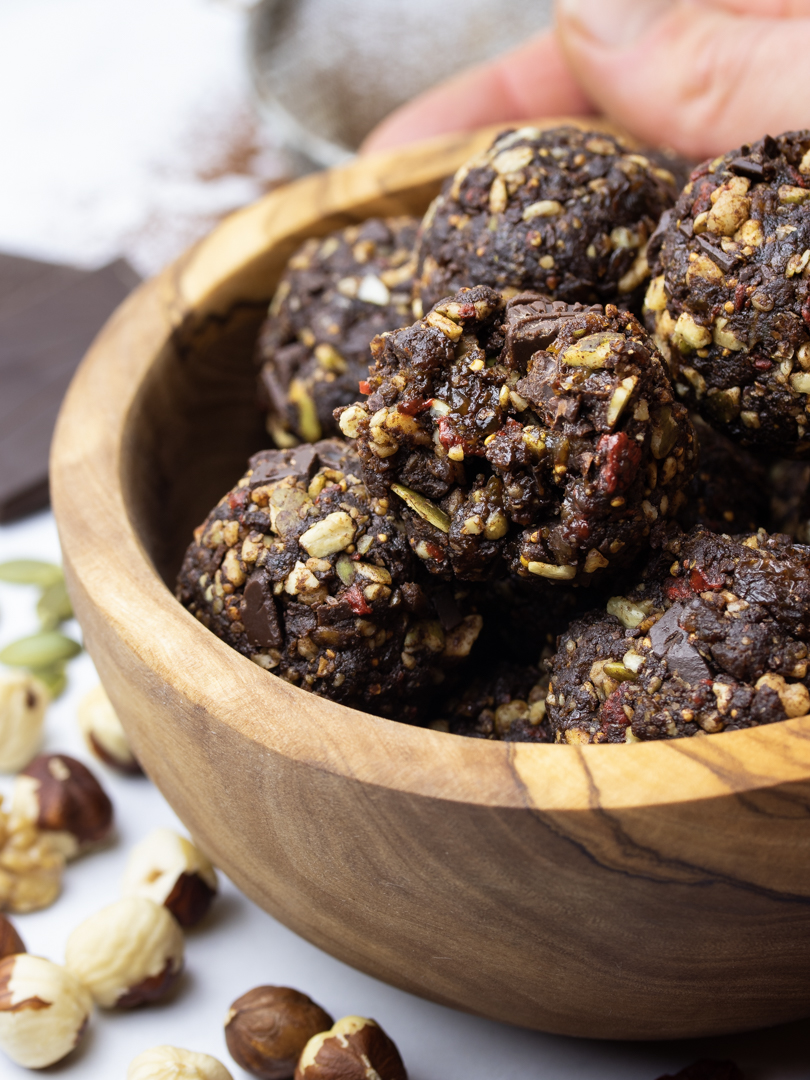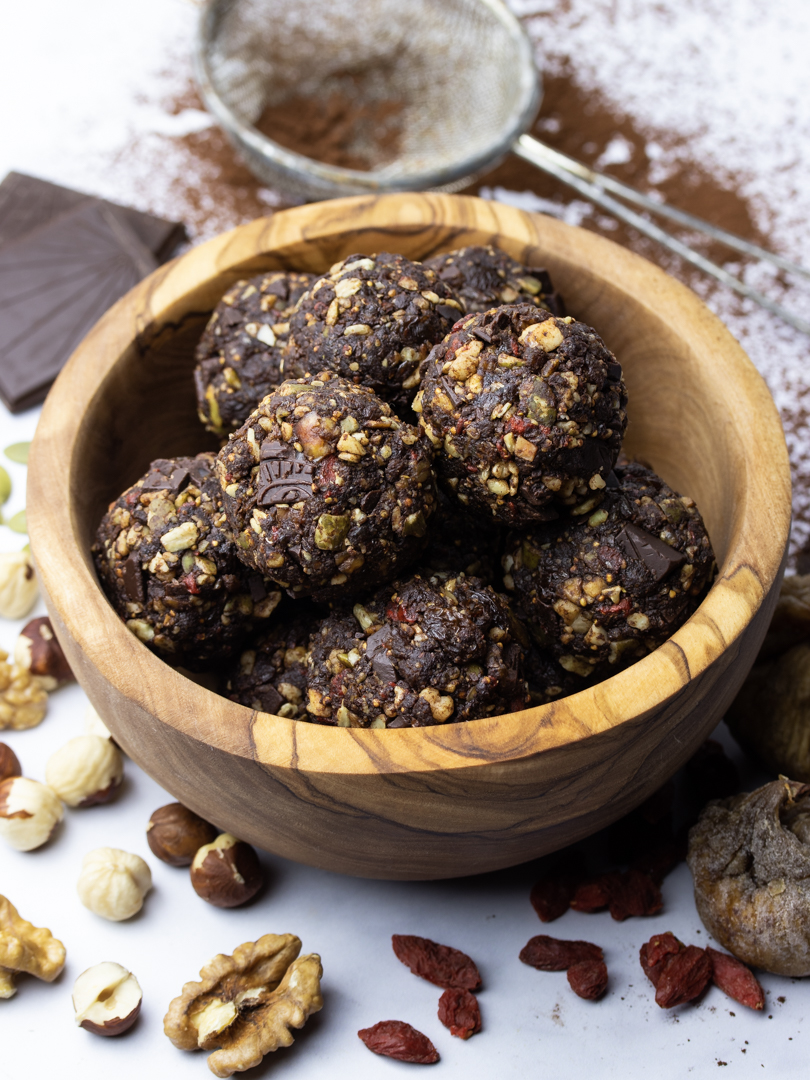 Print
Nostalgic Choc' Fruit and Nut Bliss Balls
This is my extra chocolatey version of one of the very first treat I made as a ten year old many years ago.
100g

/ 3,5 oz dried figs

100g

/ 3,5 oz dried apricots

60g

/ 2 oz raisins

4 tbsp

cocoa powder
A hearty pinch of salt

60g

/ 2 oz walnuts & hazelnuts

60g

/ 2 oz pumpkin & sunflower seeds

30g

/ 1 oz goji berries

100g

/ 3,5 oz roughly chopped chocolate
Instructions
In a food processor put all the ingredients and process until you get a nice more or less chunky dough. If needed add a small splash of water and process further. Divide the dough and roll into 20 balls. Enjoy!
Keywords: No bake, vegan, gluten free, raw, rawbollar, balls, bites, healthy