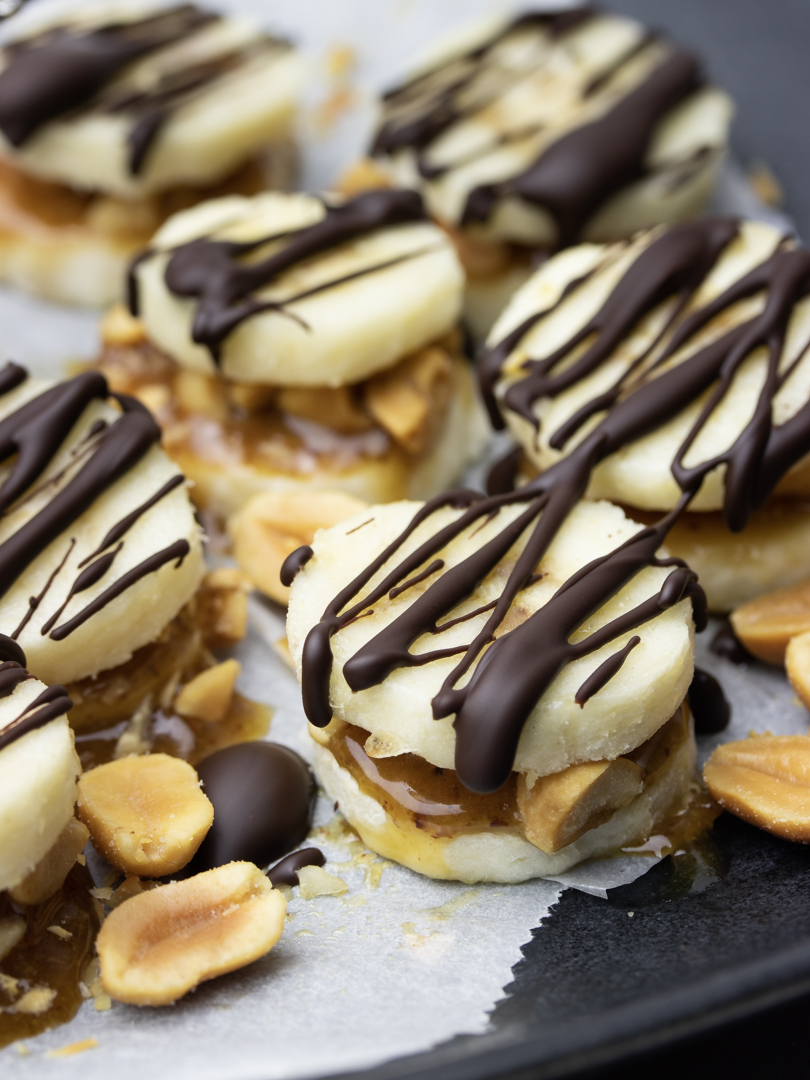 I remember how about a year ago, I would freezer banana slices with nut butter on a weekly basis. Nut butter may be a delicious filling, but this combination of salted caramel sauce and peanuts together with chocolate and banana is a dream come true. Also, having those bites of heaven in the freezer just ready to be eaten whenever you crave something sweet, ice cream like or need some extra energy. I think you get the idea of how easy, convenient, and delicious these are. Enough said, enjoy!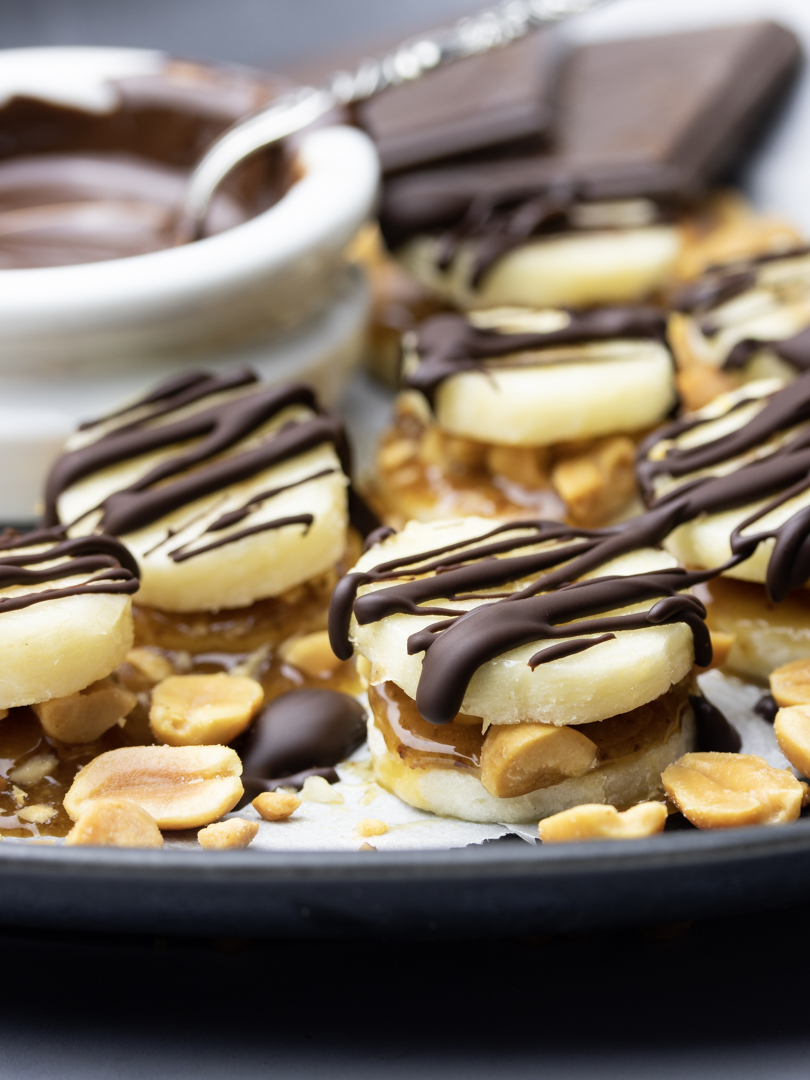 Print
Freezer Snicker Banana Bites
Divine banana sandwich bites perfect to keep in the freezer ready when you need a quick snack or your sweet tooth kicks in.
Salted caramel Sauce
1 tbsp

liquid sweetener

1/2 tbsp

nut butter
A hearty pinch of salt
A splash of vanilla essence
1

banana in medium thick slices
A small handful of roughly chopped peanuts
Some melted chocolate for drizzling
Instructions
Start with mixing together the caramel sauce by simply combining the liquid sweetener, nut butter, salt, and vanilla in a small bowl.
On a plate or cookie tray lined with plastic wrap or parchment paper place out half of the banana slices. Divide the caramel sauce between the slices, top with some chopped peanuts, put another banana slice on top, and freeze for at least three hours or until frozen. Before serving optionally drizzle som melted chocolate on top of the bites. Enjoy!
Keywords: Banana freezer bites, healthy, vegan, gluten free, snacks