Guys, the texture of food is key, right? Using the that logic, how important texture is, I created these cups of deliciousness. The rolled oats give the treat the most amazing chewiness and contrast in textures, which makes the recipe like 10 times more satisfying. Honestly, why go with something good, like a regular caramel cup, when you can go with something heavenly?! "Go for the best", is at least what I go by.
Anyhow, enjoy!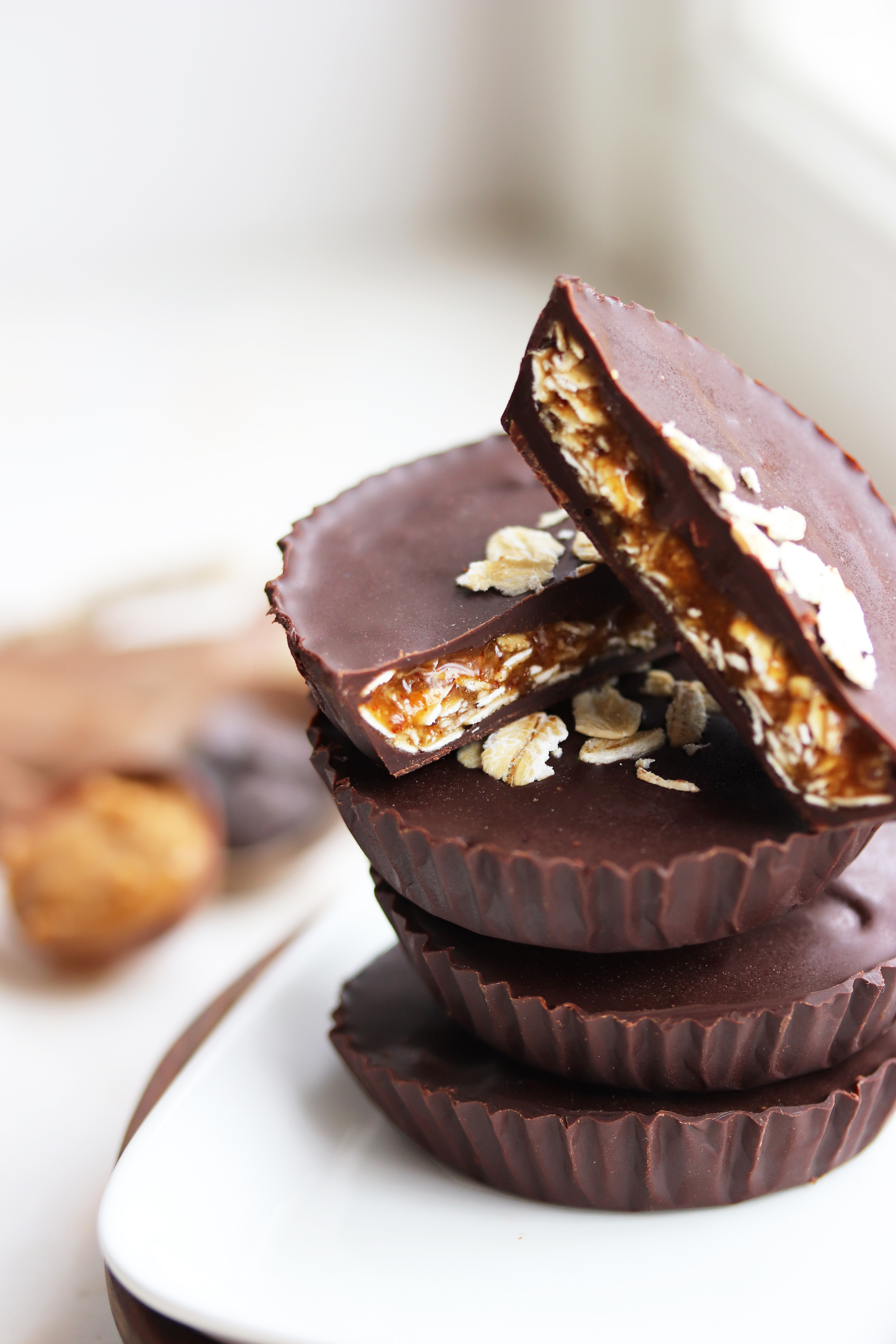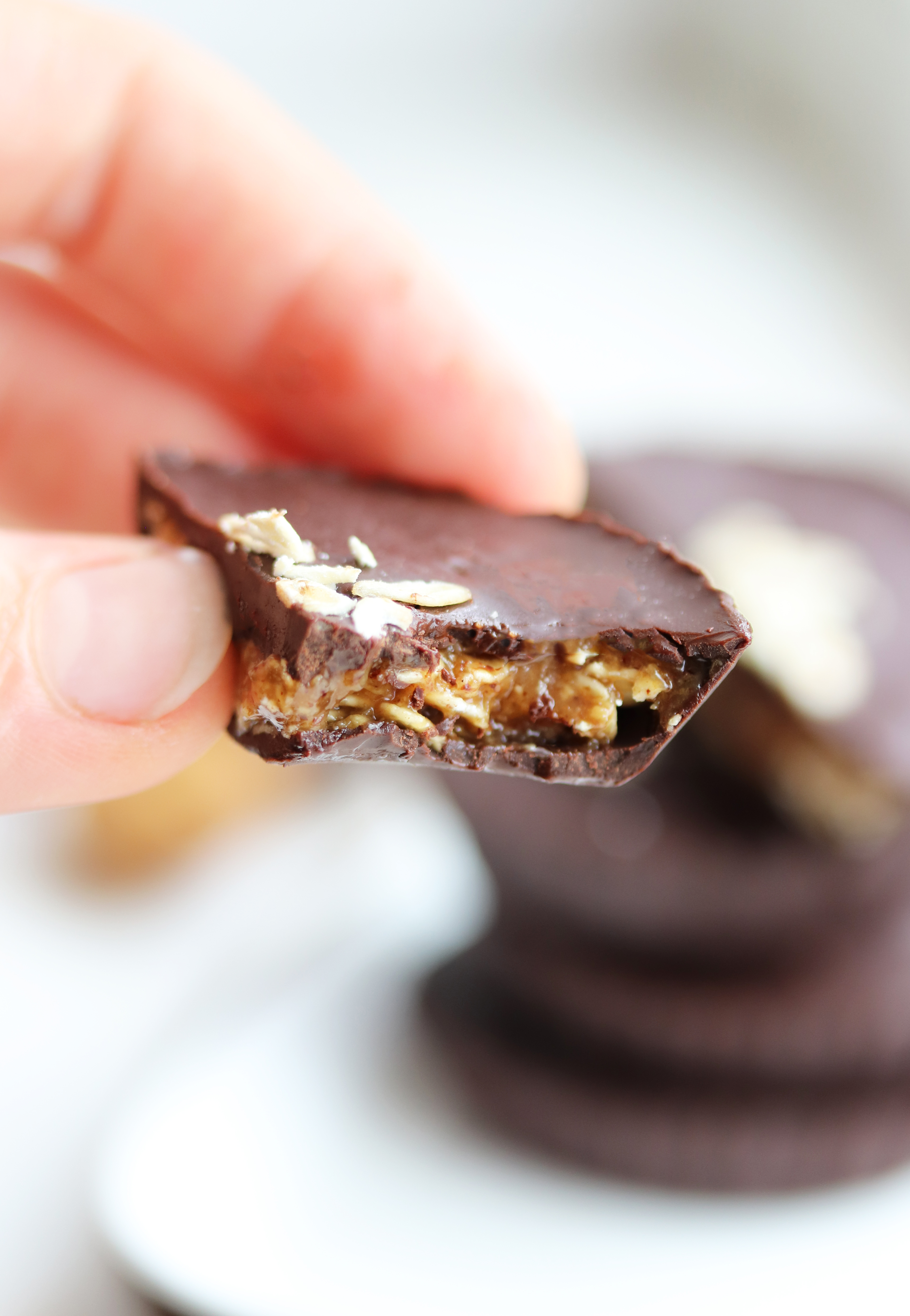 Print
Most Utterly Delicious Oaty Salted Caramel Chocolate Cups
Salted caramel filled chocolate cups with the addition of rolled oat for a beautiful texture contrast
60g

/ 2 oz chocolate of choice

2 tbsp

liquid sweetener of choice

2 tbsp

nut butter

4 tbsp

rolled oats
A generous pinch of salt

1/4 tsp

vanilla extract/essence
Instructions
In the microwave, or using a water bath, melt the chocolate. Prepare four muffin liners. Divide around half of the chocolate between the muffin liners, then using a spoon spread along each bottom. Let set in the refrigerator.
In a separate bowl, mix together the remaining ingredients. Divide the caramel mixture between the four liners, then flatten out slightly and top with the remaining chocolate. Let set in the fridge and enjoy!
Keywords: Salted caramel, chocolate cups, vegan, healthy