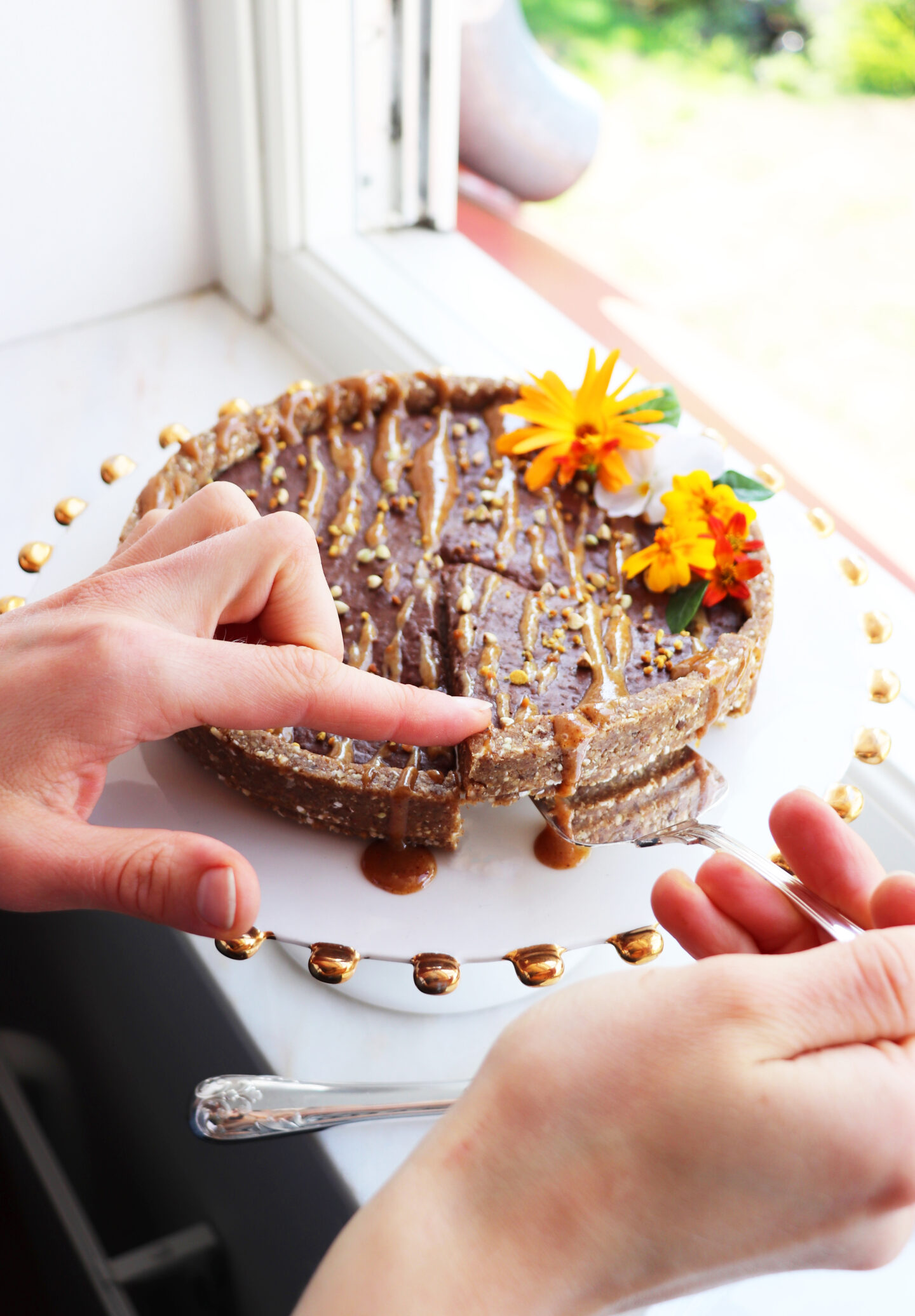 Last year, 2017, I made this recipe to honor a dear friend, I met Instagram, Ayla's (A.K.A. Green Girl Eats) birthday. This cake is all you need. The crust is perfectly chewy, nutty, and sweet, with a nice contrast of textures. Then we have the filling. Some may find the whole "chia pudding" idea off putting, however, let me tell you that even my two picky older brothers loved it. The real secret to make the filling extra delicious is to blend it smooth, that way you keep the pudding texture without the chia seed "blobs".
Now after making this, it feels a bit mean to make a delicious cake in Ayla's honor when she can't even try if she doesn't make it herself… Ayla, sorry, hehehe.
Enjoy guys!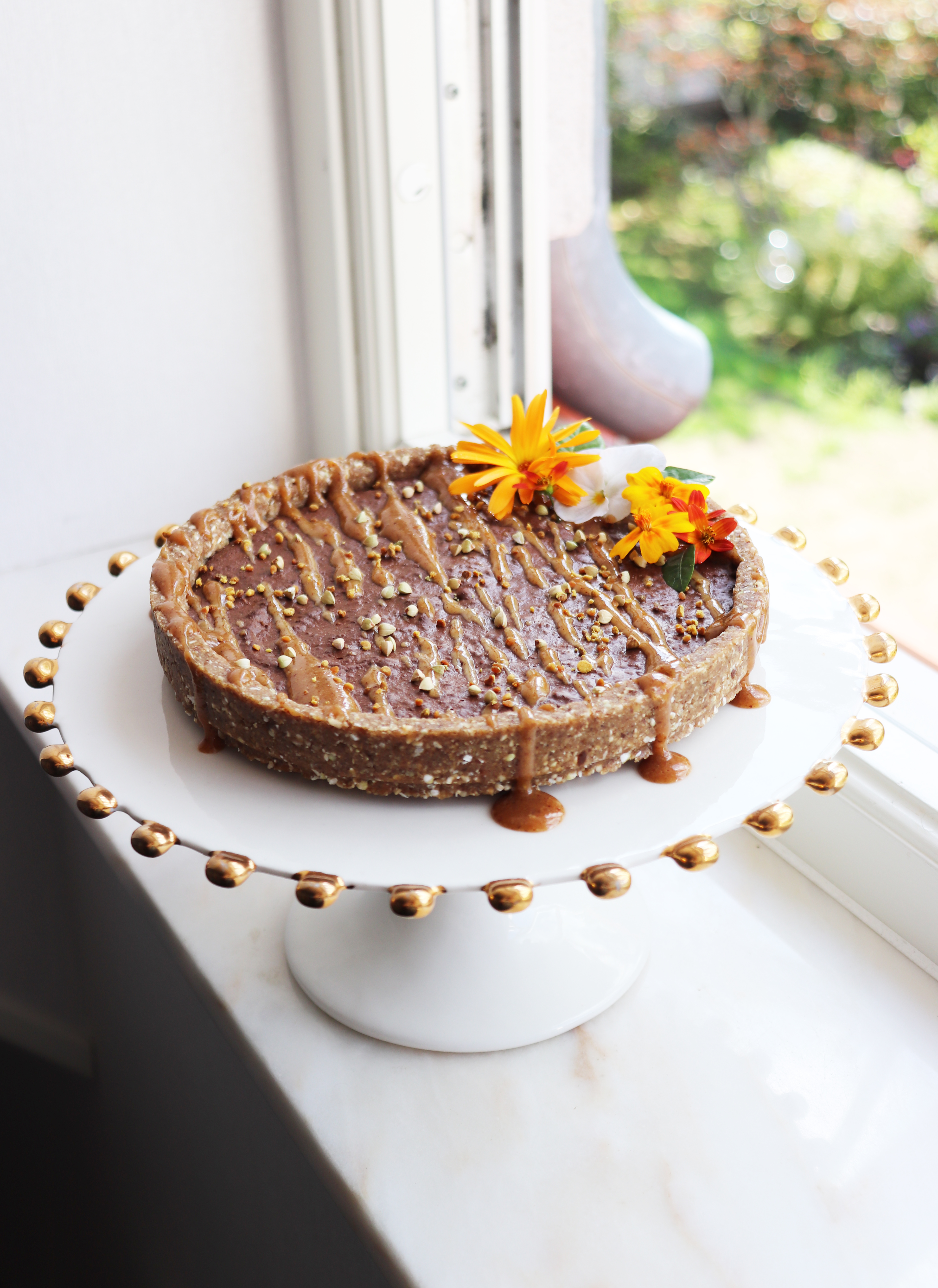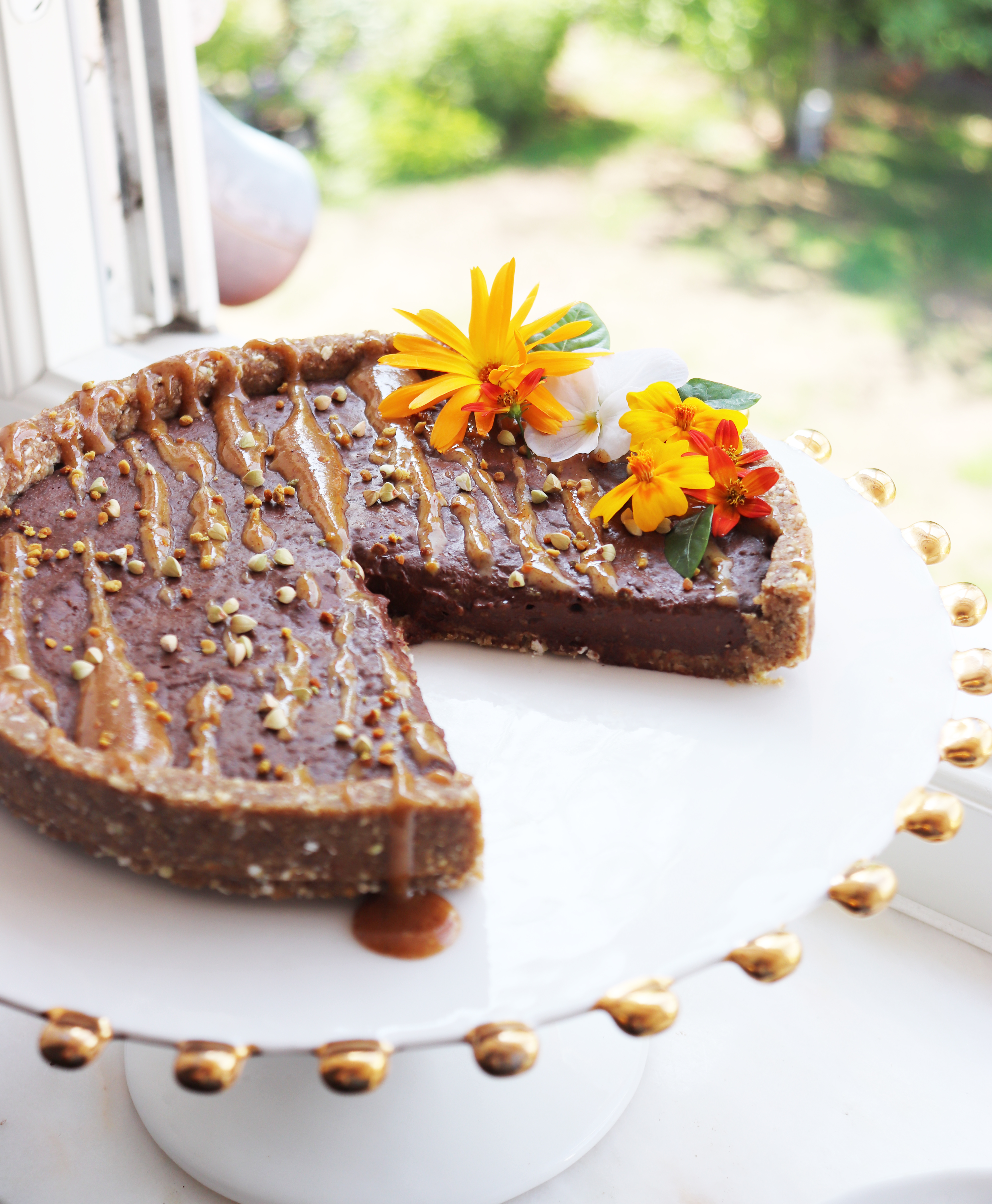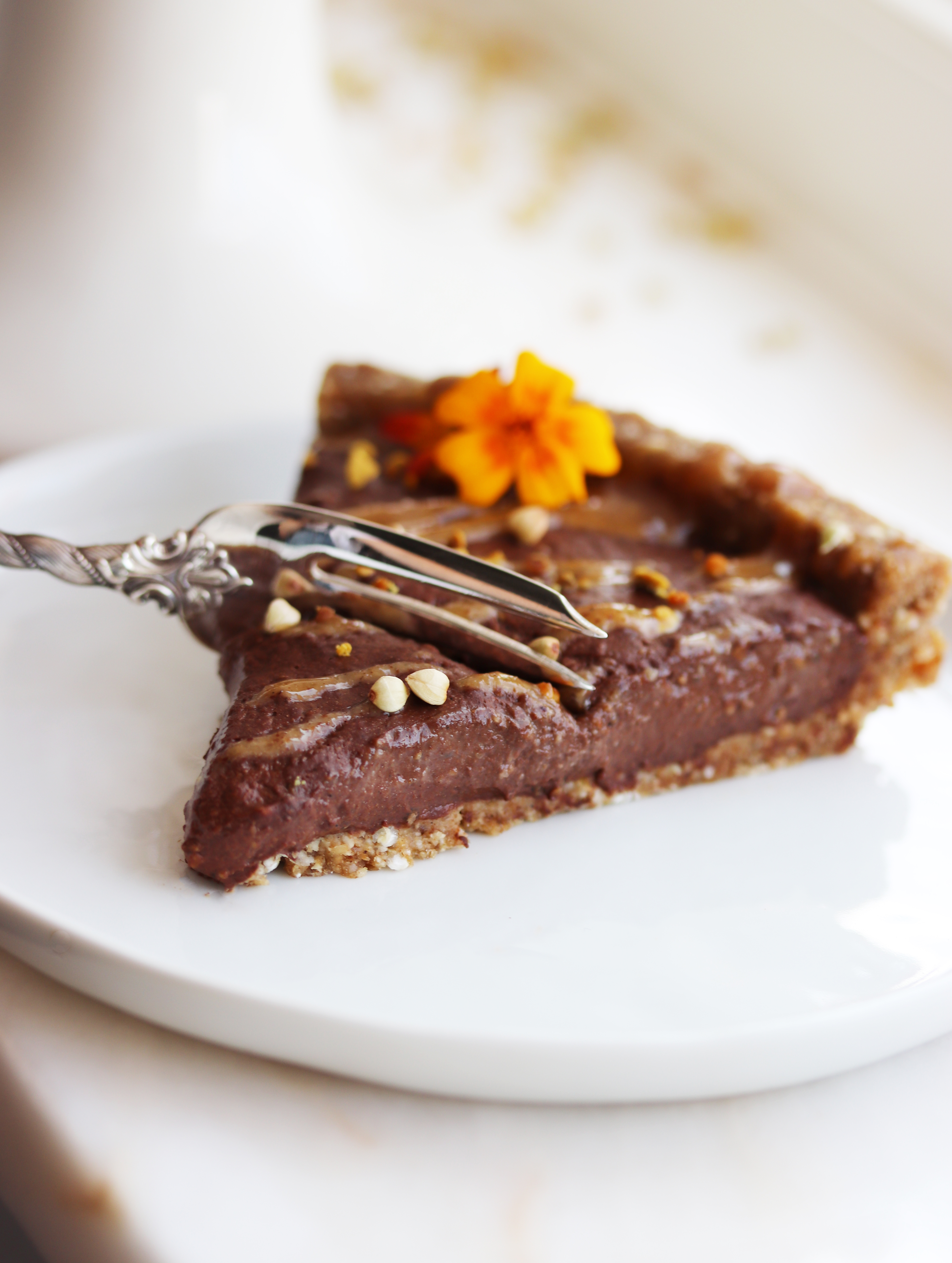 Print
Luxurious No bake Chocolate Pudding Tart
A no bake chocolate chia pudding tart. Easy to make yet delicious and filling!
Author: Hanna Ekelund
Yield:

Servings: 8 medium slices / a 20 cm / 8 inch by diameter tart  
Crust
12

dates

2 tbsp

nut butter of choice

1

,25 dl / 1/2 cup rolled oats

3 tbsp

buckwheat

3 tbsp

shredded coconut

1/2 tbsp

vanilla essence/extract
A small pinch of salt
Optionally splash of toffee essence
Pudding filling
2

dl / 3/4 cups milk of choice

3 tbsp

liquid sweetener of choice, 1 ripe banana or

6

pitted dates

30g

melted chocolate of choice

3 tbsp

chia seeds

3 tbsp

cocoa powder

1/2 tbsp

vanilla essence/extract
A small pinch of salt
Instructions
In a food processor, mix all the ingredients for the crust until it reaches a desired consistency.
Grease or line a cake or tart tin, around 15 cm / inches by diameter. Push and spread out the crust and put in the fridge.
For the chia pudding, mix all the ingredients completely smooth in a blender, food processor or such. It thicken a heck lot, but do not add any more liquid.
Transfer the pudding filling to the tart pan, optionally top with what ever you fancy*. Let thicken up even more for an hour or so, slice up and serve.
Notes
*If you want to, you can make a super simple caramel sauce. Simply mix together equal amounts of liquid sweetener of choice and nut butter and a splash of vanilla essence and a generous pinch of salt. It's a lovely topping to drizzle over the cake.
Keywords: Chia pudding tart, chocolate, vegan, gluten free, healthy