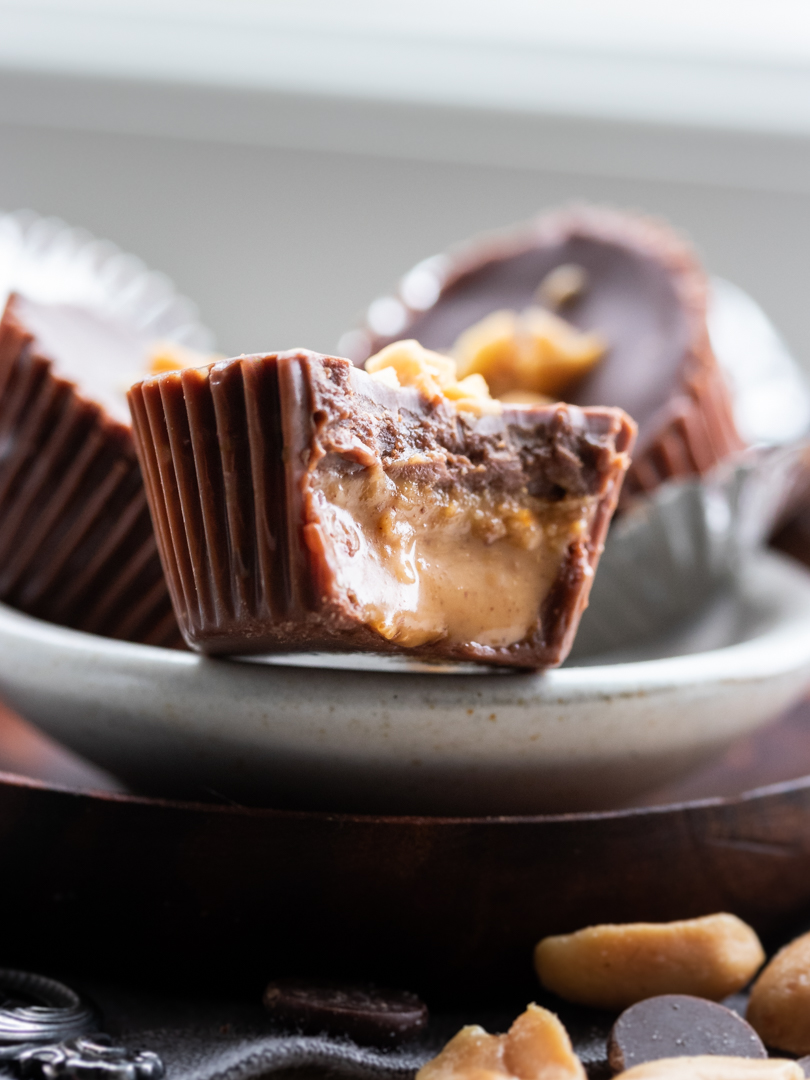 "Hanna, why on earth are you writing a recipe for PEANUT BUTTER CUPS?!", you're probably thinking. Okay, let me explain. In a world filled with complicated expensive AF ingredients and recipe, we need to go back to basics. Most people, who aren't as extreme foodies as I am, don't enjoy baking so much so they try four different brownie recipes to find the best one (which I have done once). That's why, even though it's not really needed, I am writing a recipe for regular, delicious, nostalgic-filled peanut butter cups. If you'd like to make these more fancy, please do. You can fill them with jam, other kinds of nut butter, caramel (like my Oaty salted caramel cups), or more chocolate (!). This recipe is more of a suggestion than "this is the only way". Guys, I'll stop rambling now, but remember neither food nor life has to be made complicated to difficult to be enjoyed.
Enjoy!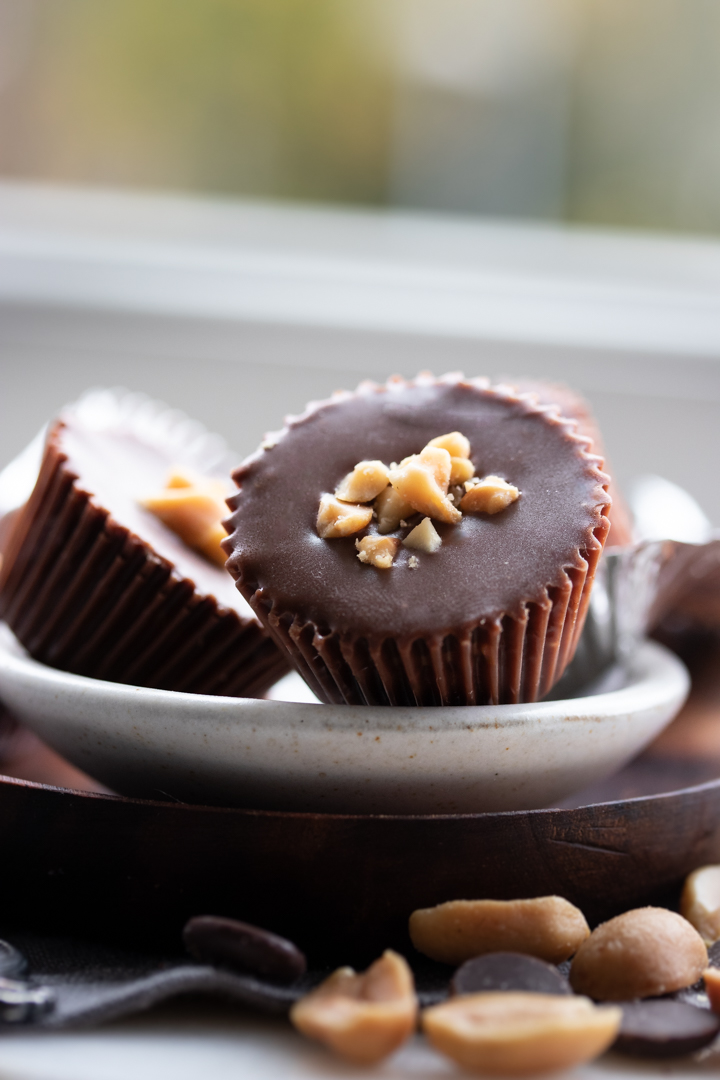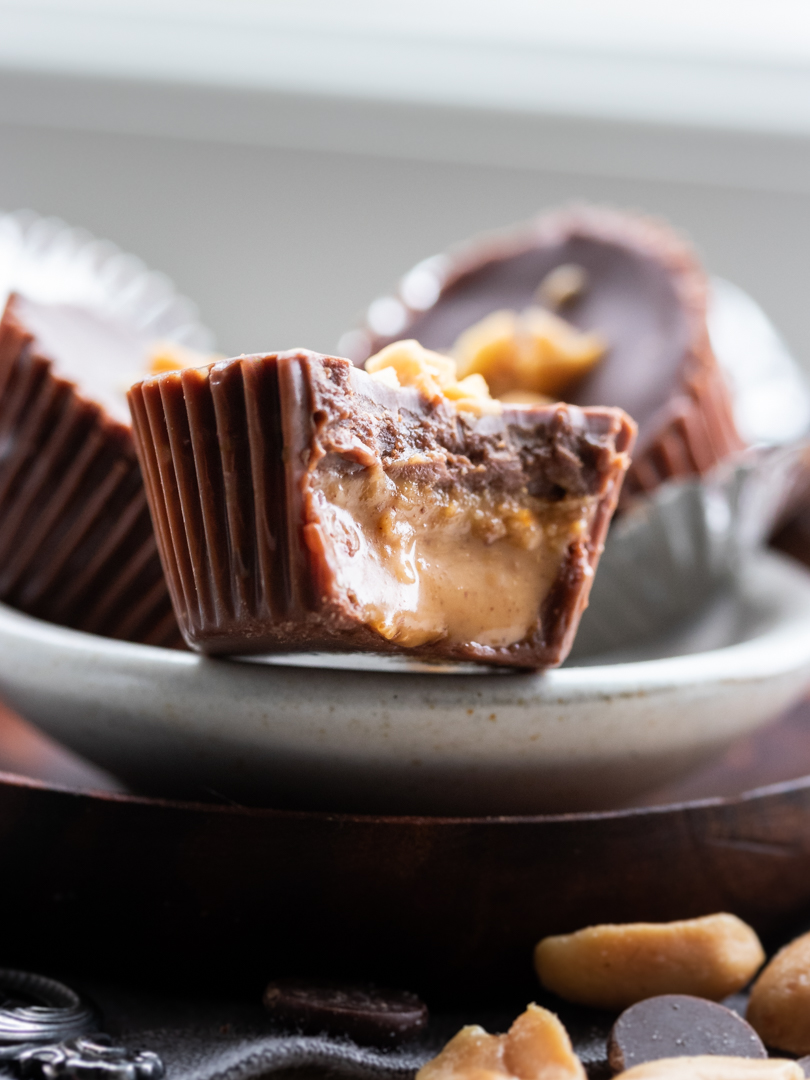 Print
Homemade Peanut butter cups
Now you can make your favourite classic peanut butter cups at home (if you already didn't know how to make them yourself)
40g

your favourite chocolate, melted

25g

peanut butter
Instructions
Prepare five cups. I used these fancy pancy metal cups, but you could use regular muffin liners instead.
Divide around 2/3 of the chocolate between the cups. Using a small spoon, spread out the chocolate so the sides also are coated. Let set in the freezer or fridge for just a couple of minutes.
Take out the cups, equally divide the peanut butter between them, top with the remaining chocolate, and let set in the fridge or freezer once again. Take out of the freezer/fridge and DEVOUR!
Keywords: Peanut butter cups, vegan, healthy