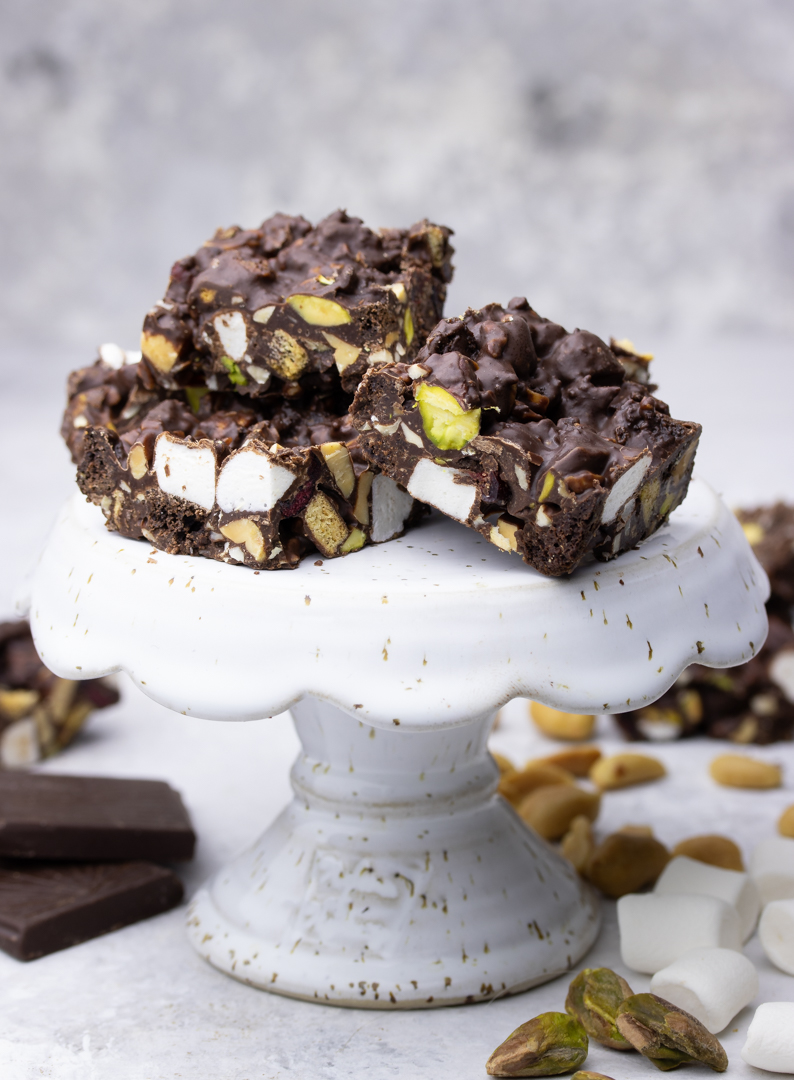 Okay, this is the kind of recipe that doesn't really require a recipe, like peanut butter cups. However, I found the combination of ingredients I used in this version of Rocky Road to be such a divine combination of flavours and textures, I had to share it with you guys. Just imagine divine roasted hazelnuts, pistachios, and peanuts combined with chewy marshmallows, dried cranberries, and crispy biscuits all in delicious dark chocolate. My mouth is at least watering now. Yum! Anyhow, I hope that you see this recipe more as a source of inspiration than a strict recipe as you can put what ever your heart desires in this cuties. Enough said, enjoy!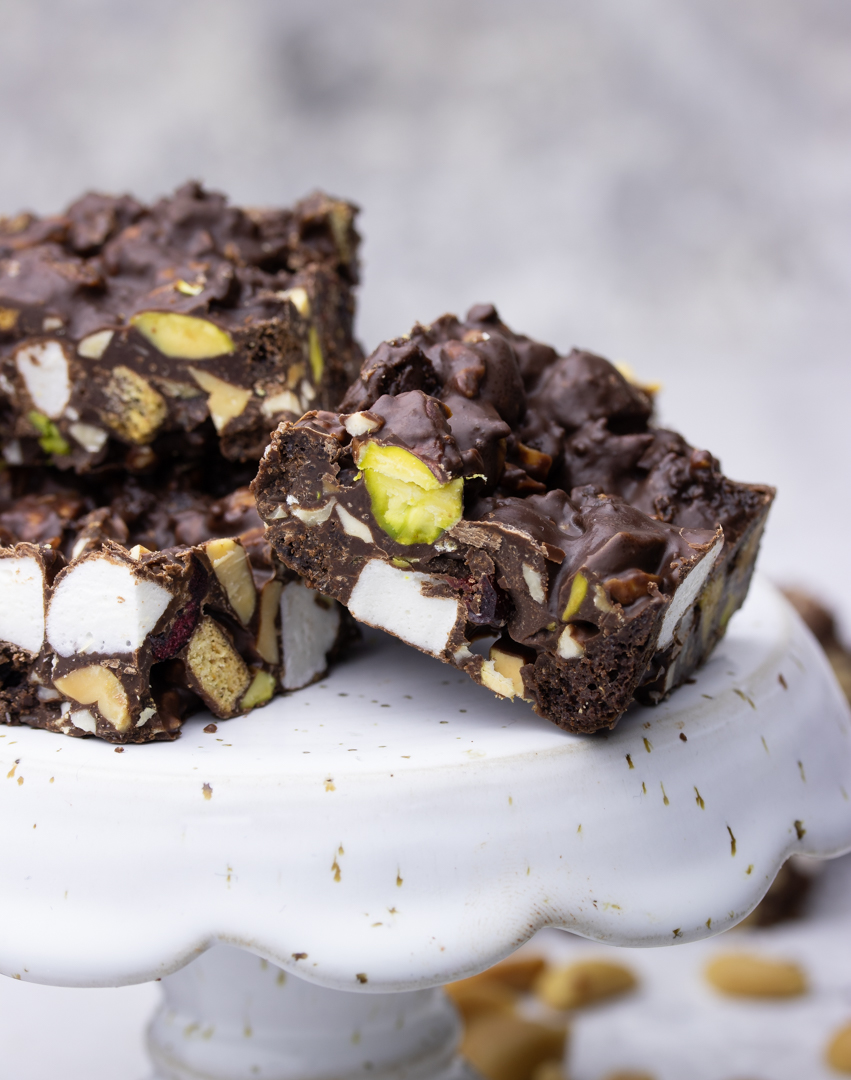 Print
The Ultimate Rocky Road
The classic rocky road with its peanuts, marshmallows, chocolate, and pistachios has been upgraded with the addition of dried cranberries, crushed biscuits, left over cake, and hazelnuts. 
Instructions
Line a square dish with plastic wrap or parchment paper.
In a large microwave safe bowl, place the dark chocolate and melt in the microwave on low to medium effect.
Fold in the rest of the ingredients and transfer to the prepared dish. Let set in the fridge for around 20 minutes, cut up, and enjoy.
Keywords: Rocky road, vegan, dried cranberries, healthy, chocolate, peanuts, pistachios, candy, treats, sweets, gluten free