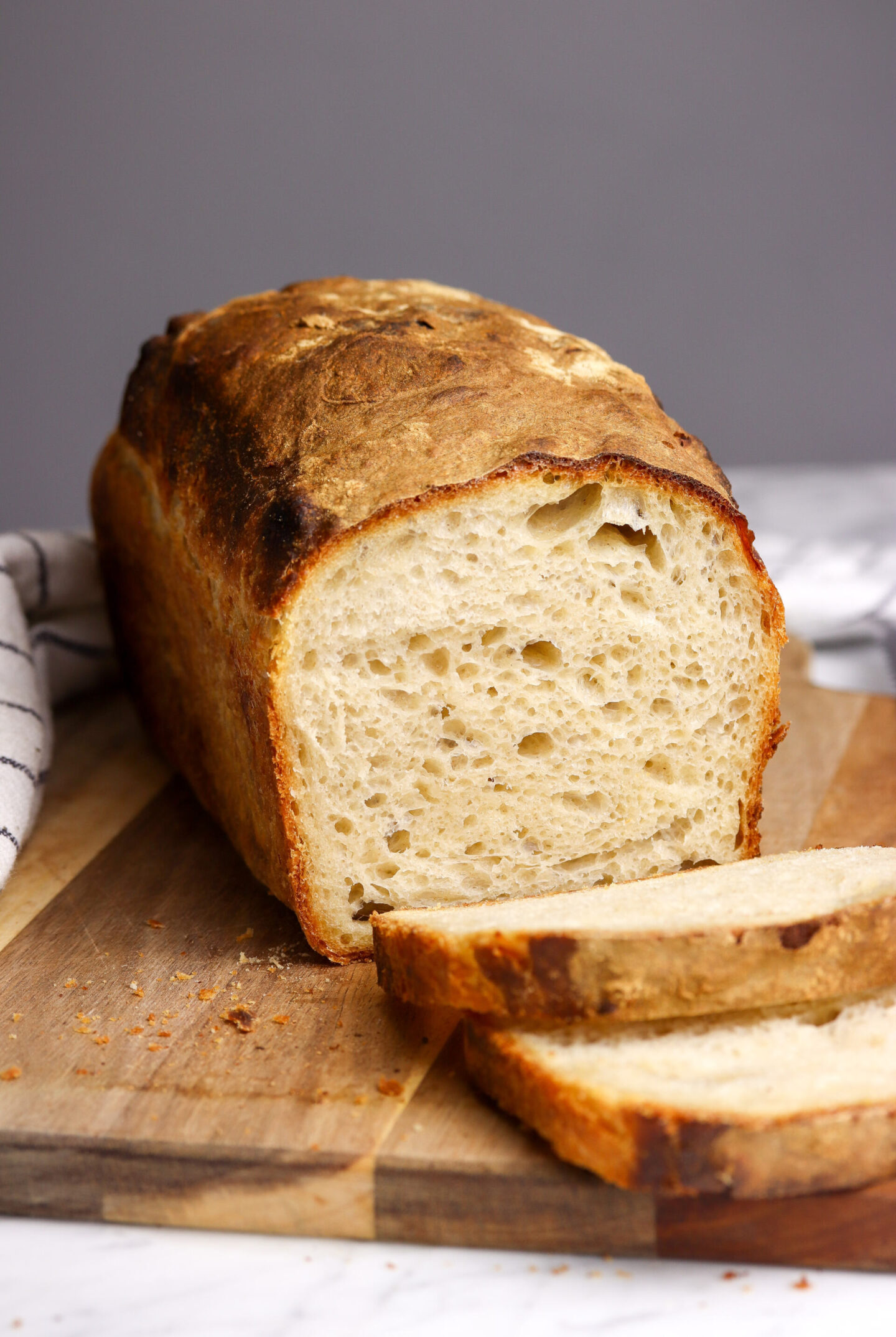 This loaf is fluffy and light, and has a gorgeous crust, character, and a perfect chew. Yes, this loaf uses sourdough but more for flavour than leavening, hence, the small amount of fresh yeast in the recipe. Using that small amount of yeast also makes this recipe extra beginner friendly, since if you're sourdough starter isn't quite strong enough to leaven your bread entirely by itself, the yeast will boost the proofing process. I promise, you won't regret trying making your own bread! I myself haven't bought any since December 2020 as writing this!
In case you're completely new to sourdough, check out this recipe out for a super easy guide to start your first sourdough starter! I must mention that this bread uses a 6-10 hour proofing method which can seem complicated, but it really isn't! Just leave it out chilling for those hours, and all the flavours and gluten will develop to become just magical.
Anyway, if you'd like to get a little creative with your bread, you can add in some seeds into the dough or sprinkle some on top before baking. You can also add a couple tablespoons steel cut oats or rye or such, for an extra chew. You can also switch about 15%, around 70g, of the flour to a finely milled wholegrain flour, in case you want some extra fiber. The bread may be ever so slightly more compact, but nothing dramatically different at all.
Definitely let me know if you try this recipe or any other recipes of mine because it always makes my day! Enjoy!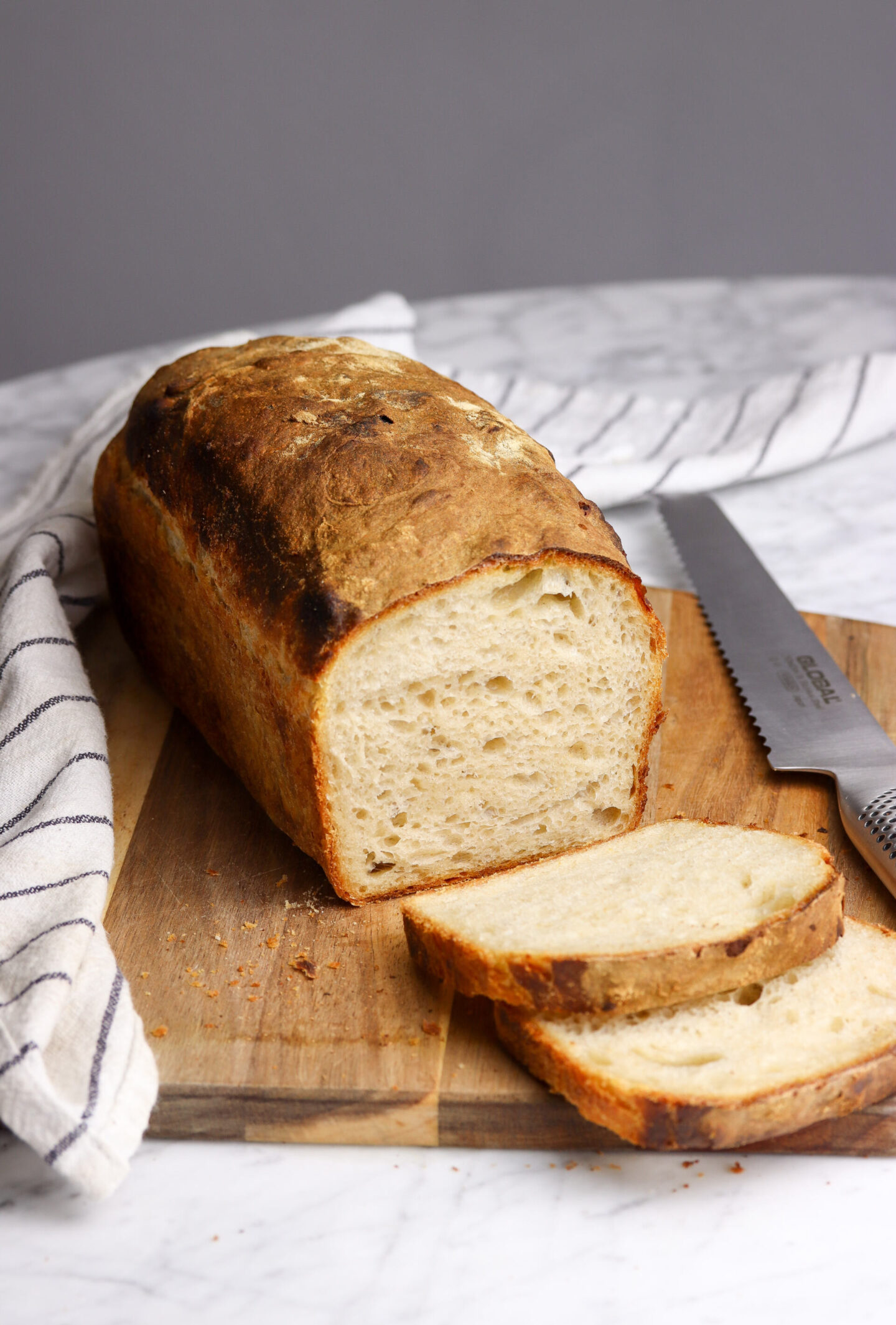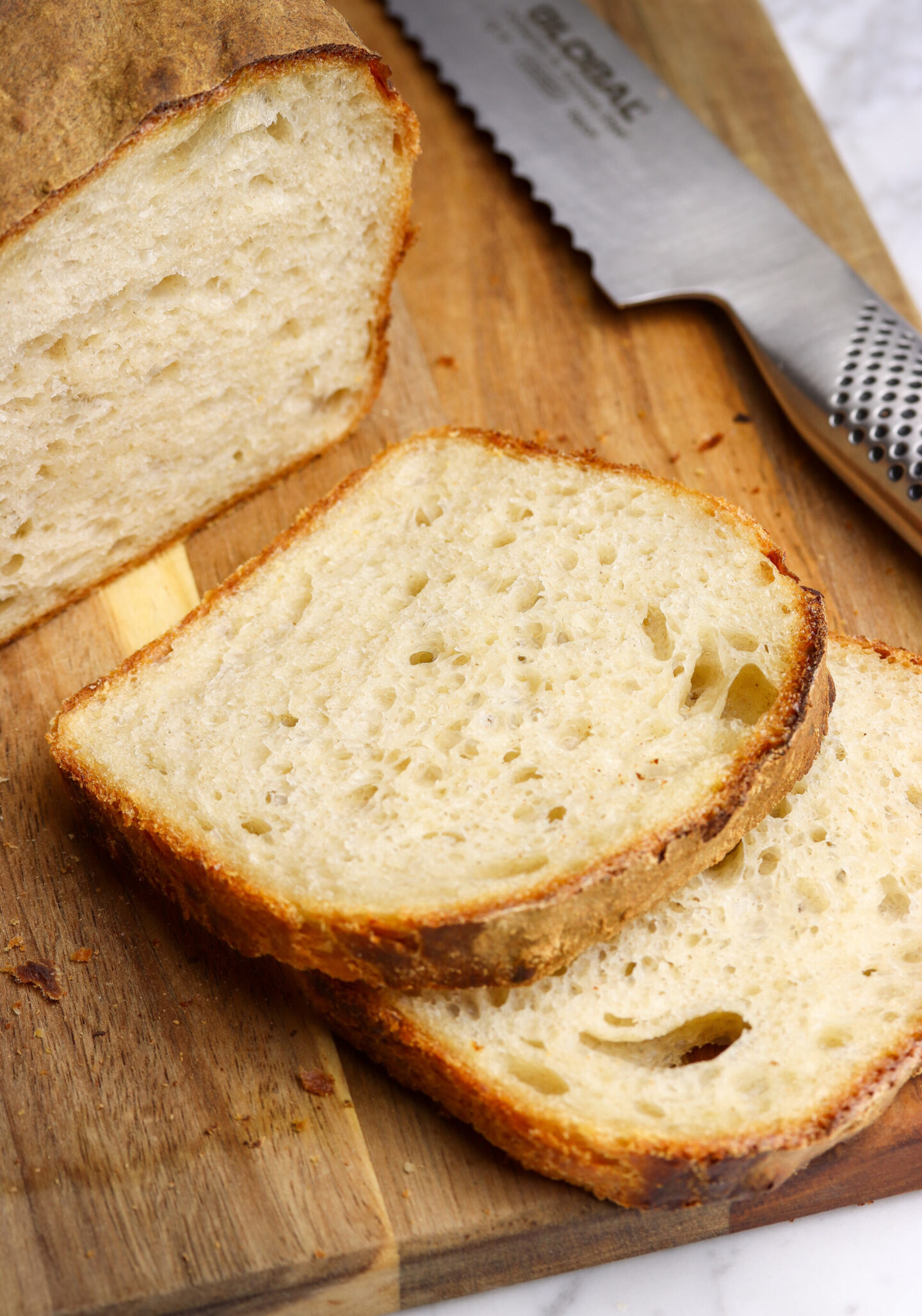 Print
Easy and Beginner Friendly Sourdough Loaf
This loaf is fluffy and light, and has a gorgeous crust, character, and a perfect chew. Also, it's next to fool proof despite the sourdough!
Author: Hanna
Yield:

1

loaf

1

x
350

g / 12,3 oz water

2

g /0,07 oz (yes, only

2g

) fresh yeast

50

g /1,75 sourdough starter (fed a 

2

–

3

hours before baking)*

450

g /15,8 oz flour**

1

,5 tsp (10g) salt
Instructions
In a large mixing bowl, stir together the water, yeast, and sourdough starter.
Add the flour and salt, mix until uniform. The dough should and will be very sticky and quite wet. Cover the mixing bowl and let proof in room temperature 6-10 hours perhaps over night, depending on your room temperature.
Transfer the dough to a well (more than you think) floured surface. Fold the dough into a package/loaf by stretching one side of the dough and folding it onto the dough. Repeat for all four sides. Let proof for 1,5-2h in a greased loaf pan.
Preheat the oven to 225°C/450°F.
Bake for around 40 minutes or until its inner temperature is 100C. Don't be afraid of getting some colour on your bread. It's what gives the bread extra taste. Take out, let cool completely, slice up, and enjoy!
Notes
*For a super easy sourdough starter guide, see this recipe for sourdough baguettes
**I used Manitoba Cream a higher protein flour, but you can switch out at least 15% of the flour to a wholegrain alternative. Haven't tried with a higher percentage whole grain, but wouldn't surprise if it worked with more as well.
Keywords: sourdough bread, easy, beginner friendly, fool proof, recipe, hembakat bröd, recept, enkelt, surdeg, loaf, surdegbröd, kalljäst