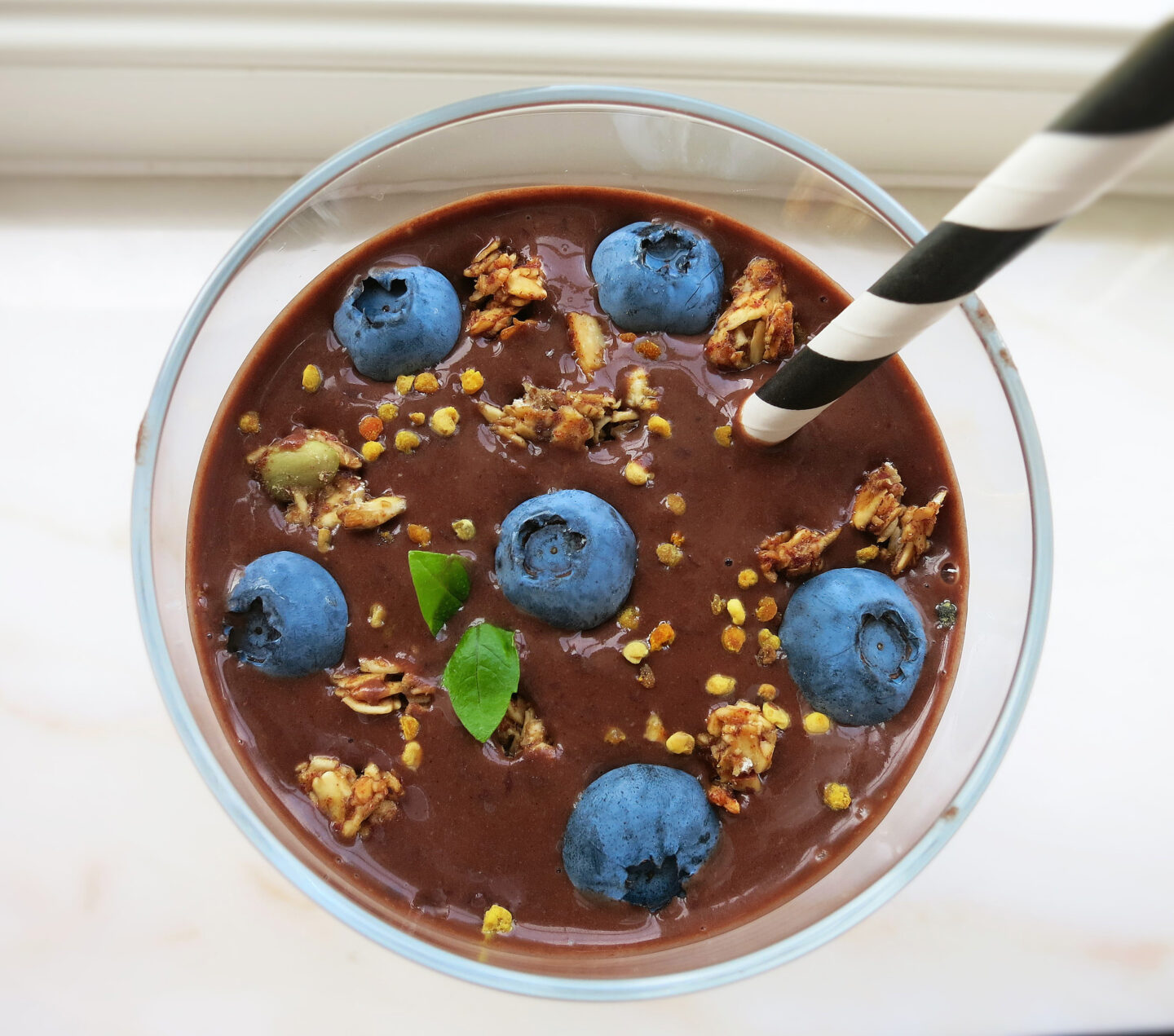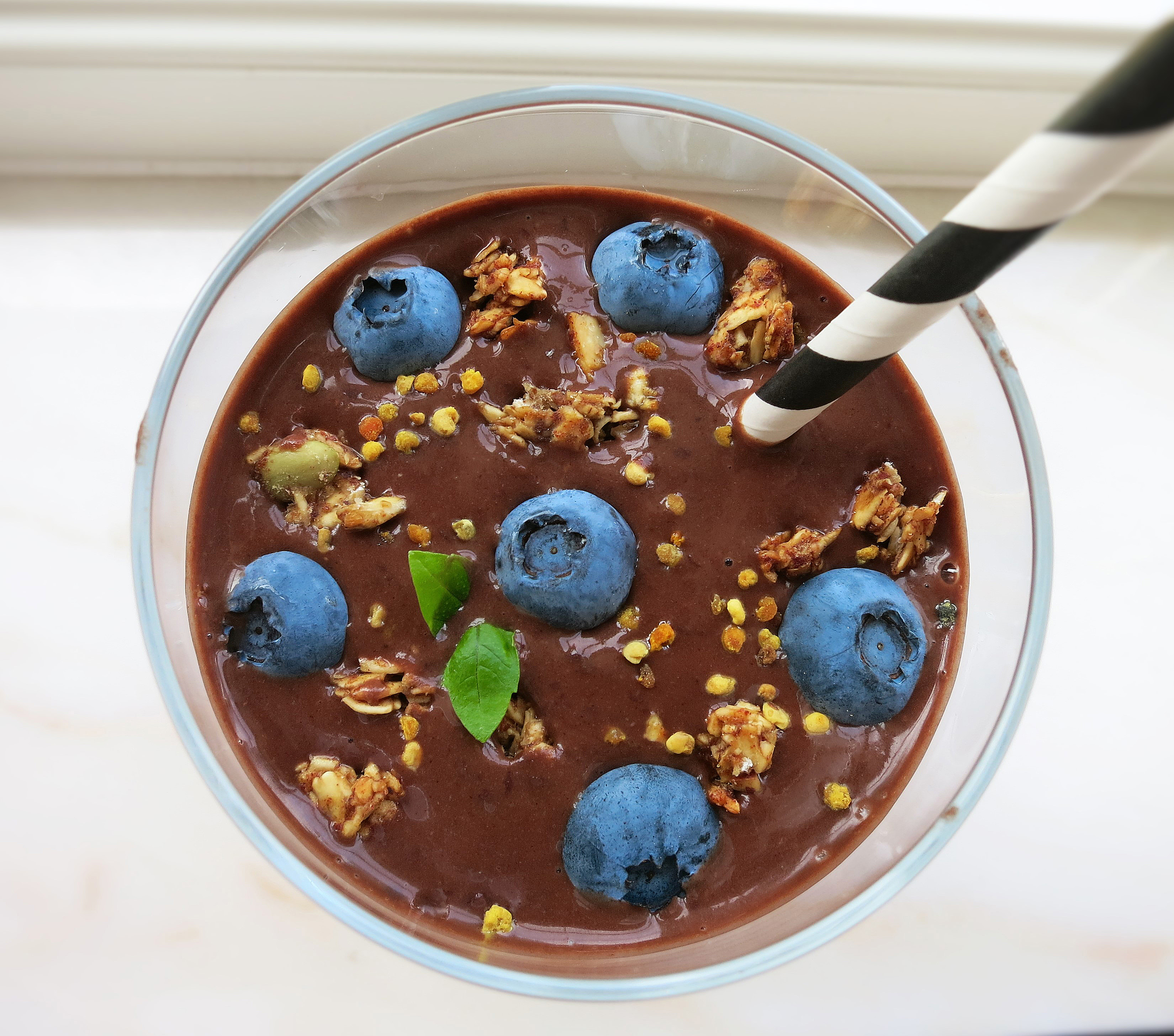 Expect your chocolate cravings to be satesfied.
– What is this? you may ask.
– Looks good, but there's probably some hella expensive protein powder in it that I don't want to buy.
DON'T WORRY! This shake's protein actually comes from something as simple as beans! (It's now you're supposed to be amazed) Not only is it packed with protein and nutrients, it also satisfies your sweet tooth and gives helps you power through you day!
Hope you like it as much as I do!
Print
Whole food protein packed brownie batter shake
240g

/ 8,5 ounces / 1 1/2 cups kidney or black beans

1

banana

1

–

2

tbsp cocoa or cacao powder

2

–

3

dates or

1 tbsp

of liquid sweetener of choice

1

,25 dl / 1/2 cup milk of your choice
Instructions
Just mix everything in a blender! Pour in a glass and top with your favourite toppings!