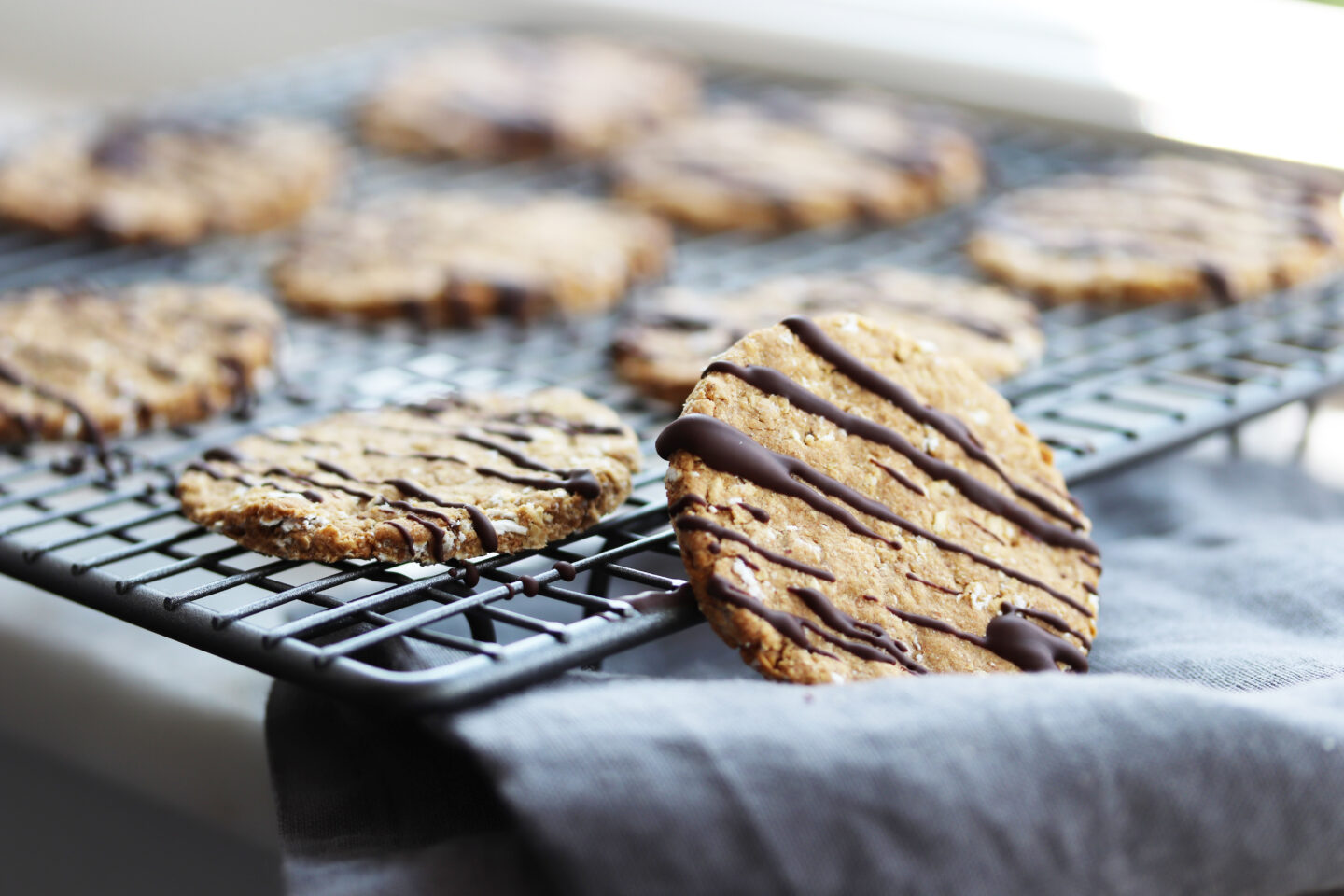 A real childhood favourite of mine is Digestive biscuits. They're crispy, crumbly, sweet, and nutty with nice bits of rolled oats. When I was around 10 or so, I would eat two digestive biscuits, as a snack, before going on a run. Weird, I know. Anyway, I love them so much I just had to try making my own. Can you guess what also makes everything better? Chocolate makes all baked goods at least 10 times better.
Tip: You can crush these up and use them as a cheesecake base! Can it get any better?!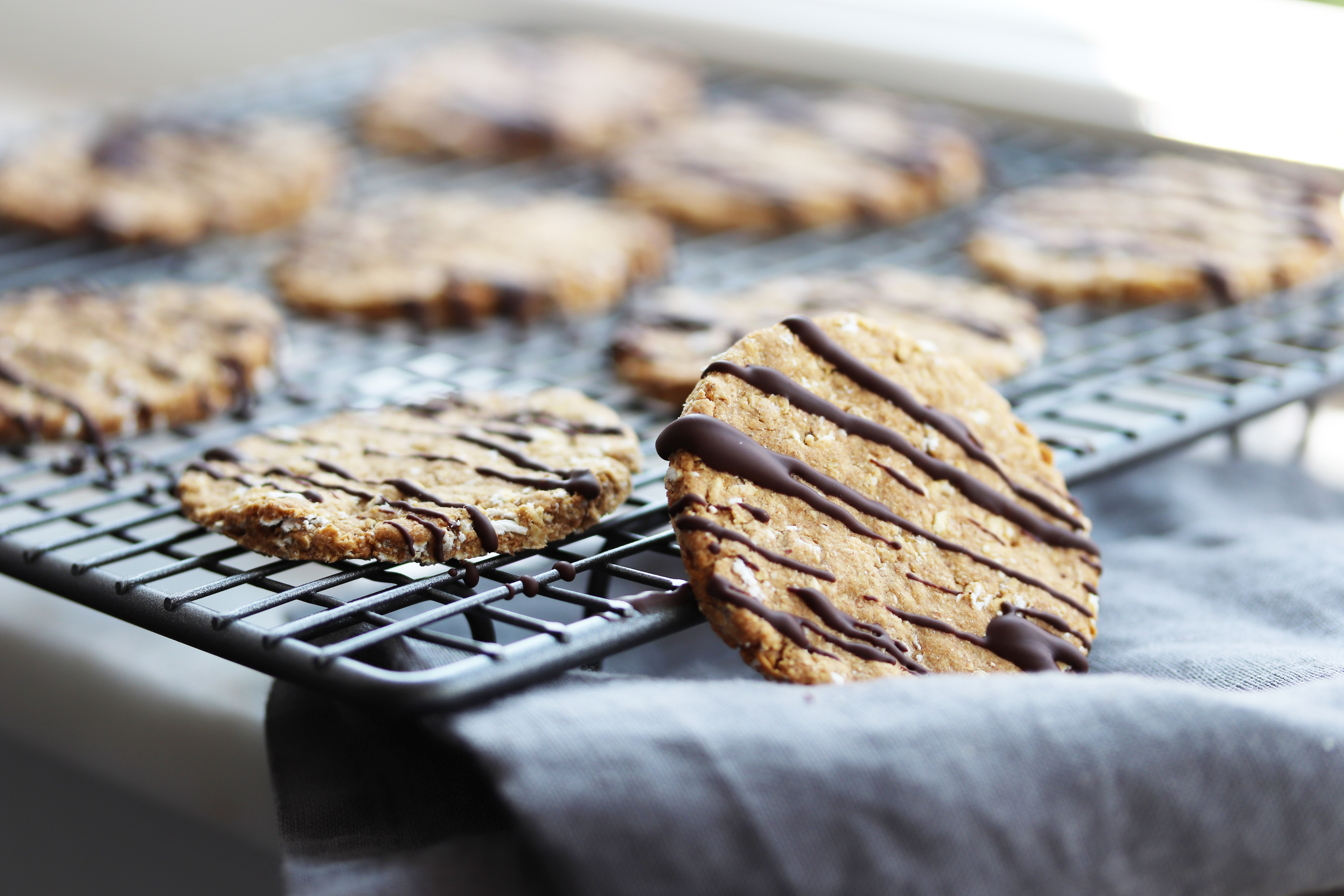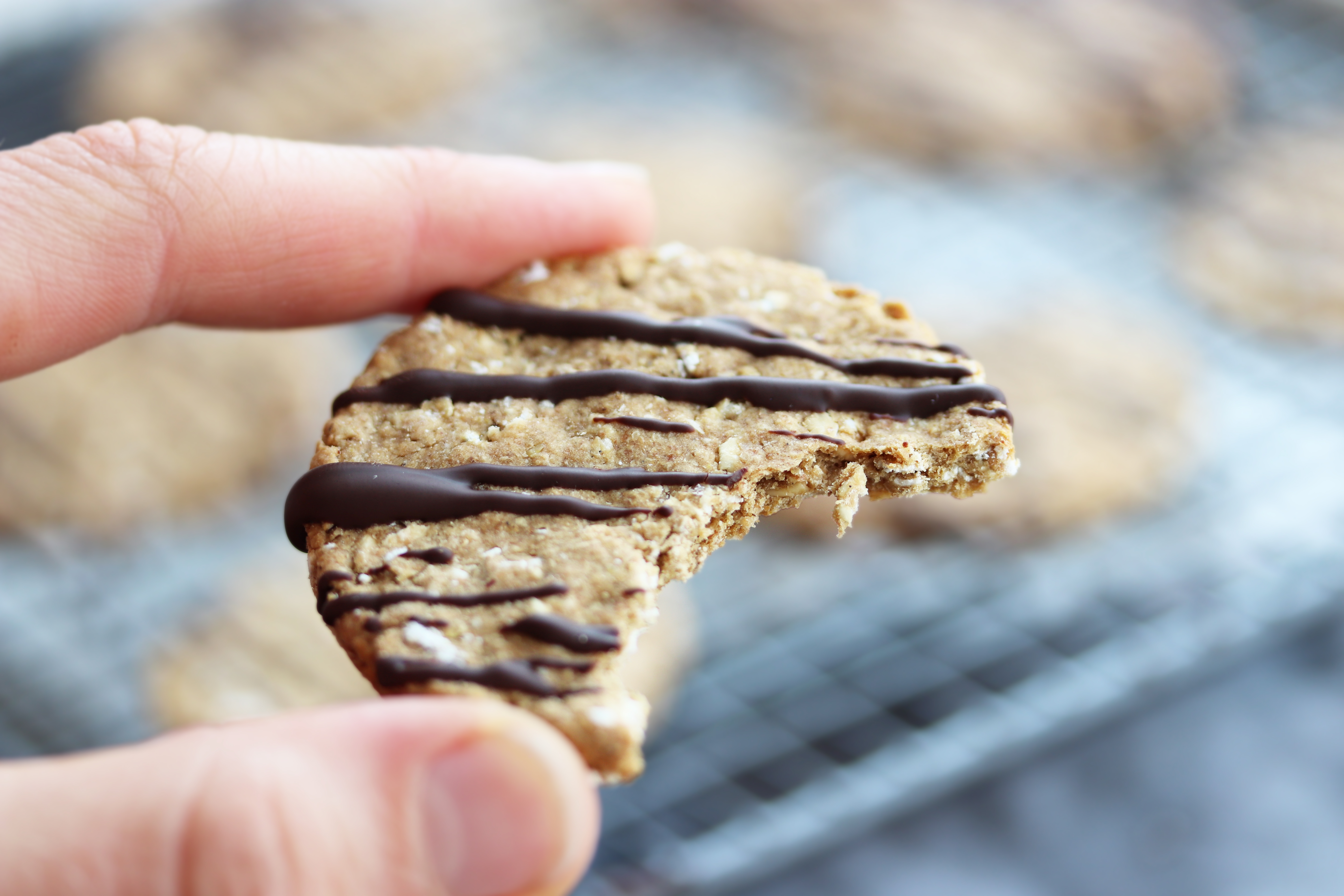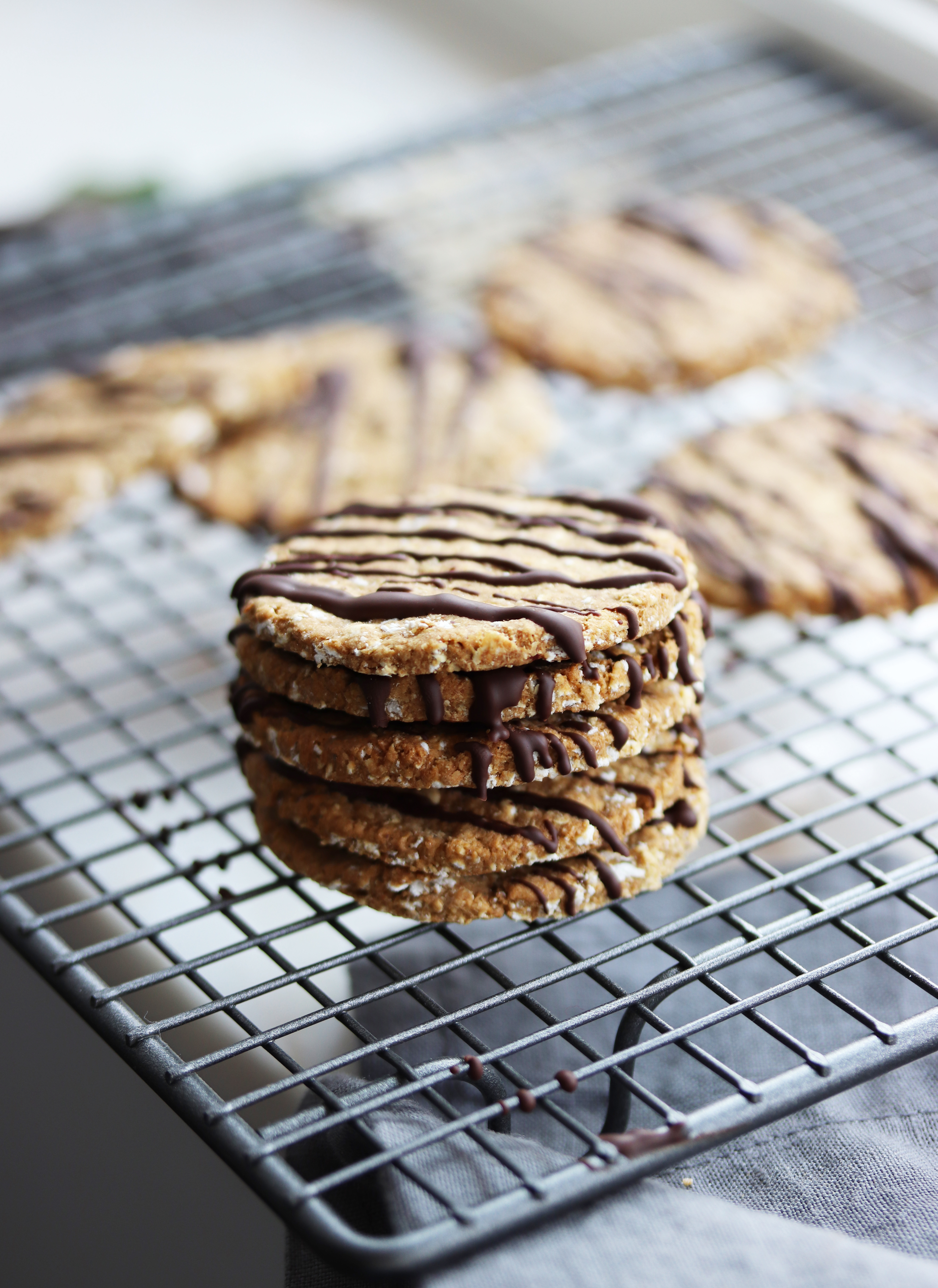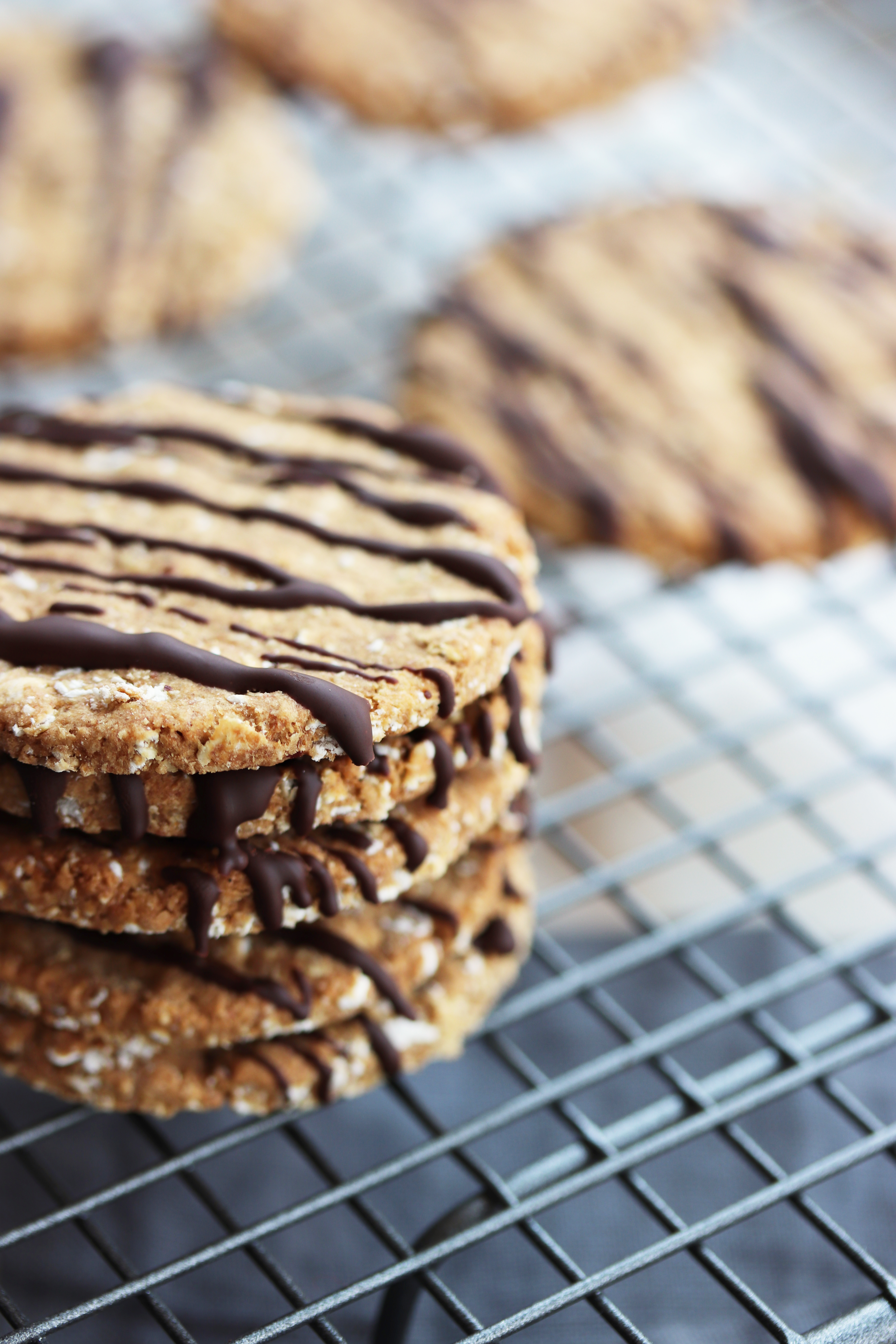 Print
Homemade Digestive biscuits
2 tbsp

nut butter of your choice (I used almond butter)

4

–

5

tbsp milk of your choice

5 tbsp

coconut sugar or other sweetener

2

dl / 4/5 cup / 60 g oats

2

dl / 4/5 cup / 120 g flour of choice

1/2 tsp

baking soda

1/2 tsp

salt
Instructions
Preheat your oven to 175ºC / 350ºF.
In a small mug or bowl mix together the nut butter, milk, and coconut sugar. If the sugar doesn't dissolve, microwave for a few seconds and mix, repeat until the sugar is dissolved.
Mix the the rest of the ingredients in a bowl, then add the wet mixture. Mix until combined. If too dry add a splash or two of milk until moist enough to shape.
Divide the dough into 12 balls. Place the balls on a piece of parchment paper. Using your hands, press and thin out the balls and use a digestive sized cutter or glass to cut circular cookies.
Transfer the parchment paper with the cookies to a cookie tray. Bake for around 10-15 minutes, be careful to not burn them! Let cool and enjoy! Optionally drizzle with some delicious melted chocolate.