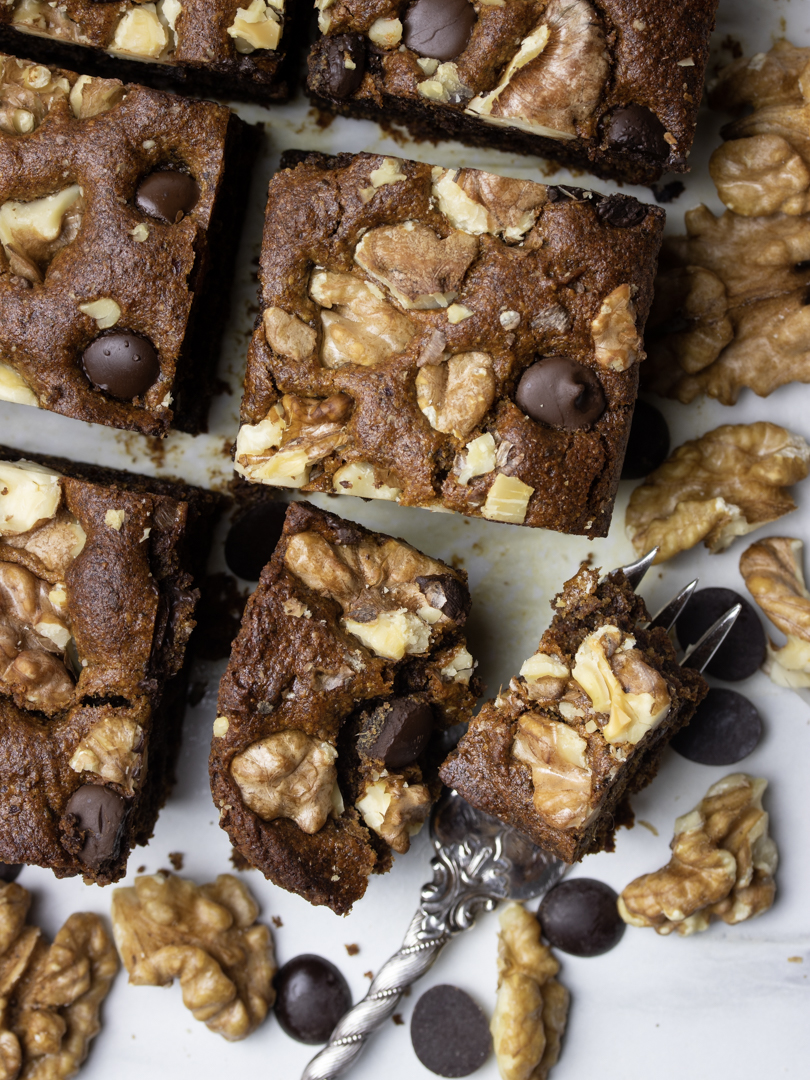 Coffee and walnuts is one of the best combinations to existence. There is something rather sophisticated about this flavour combination. Perhaps it's the fact that both coffee and walnuts usually are flavours that are more appealing to adults than to children. For some reason, when I hear "Walnut Coffee cake", I imagine a bunch of old sophisticated eat it while chatting and drinking coffee. However, one should not underestimate the deliciousness of these bad boys. These can be enjoyed by anywhere, anytime, and by anyone (as long as they don't despise walnuts, coffee, and delicious food). As always, these blondies are filled with goodness, nutritious ingredients to give you energy to enjoy life and not deprive yourself of its joy.
To conclude, become your inner old, sophisticated lady, make and enjoy these! Enjoy!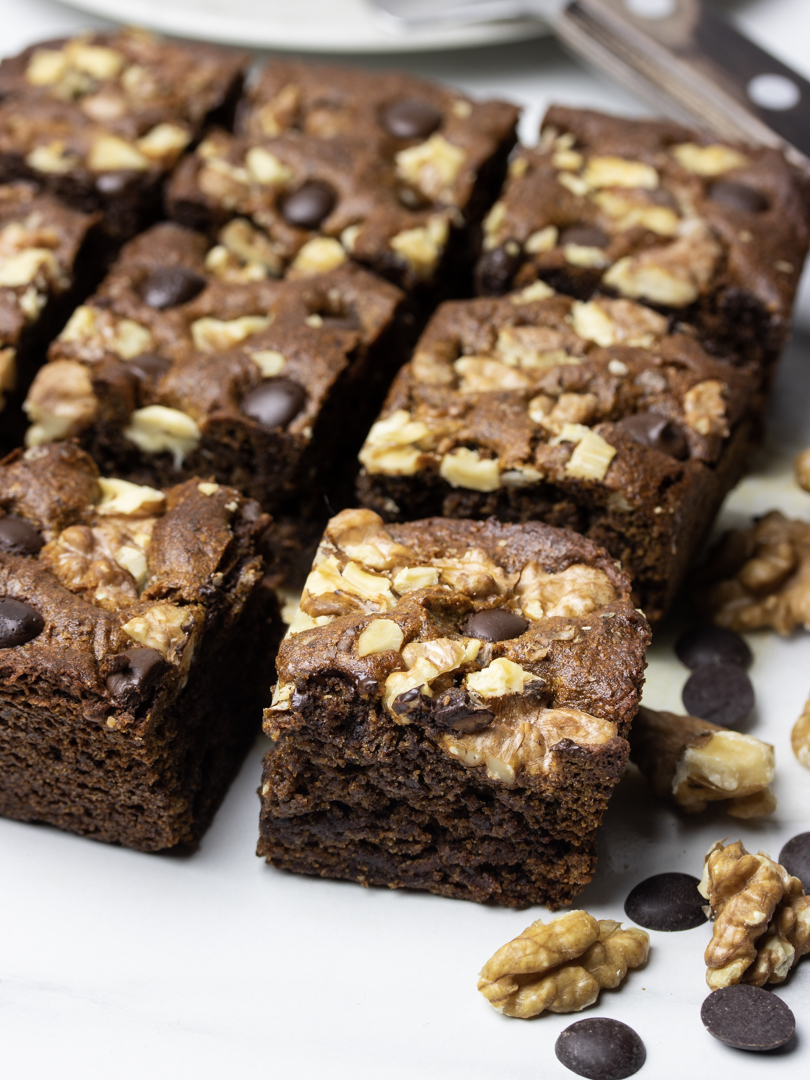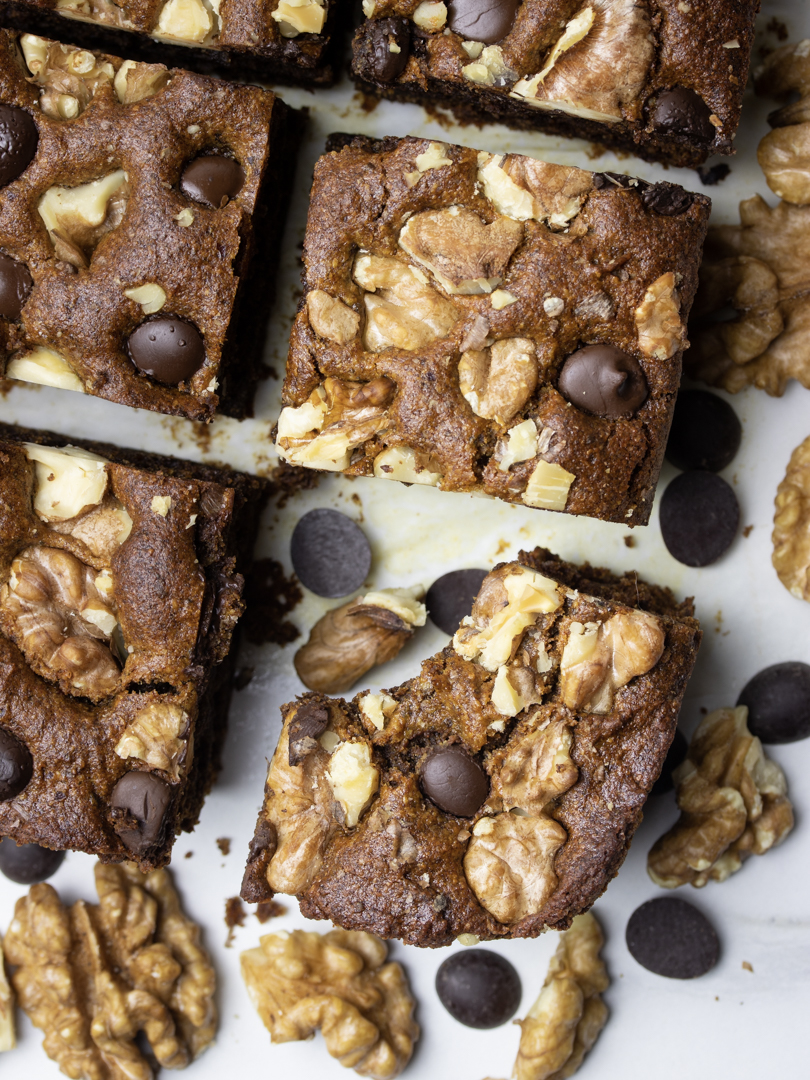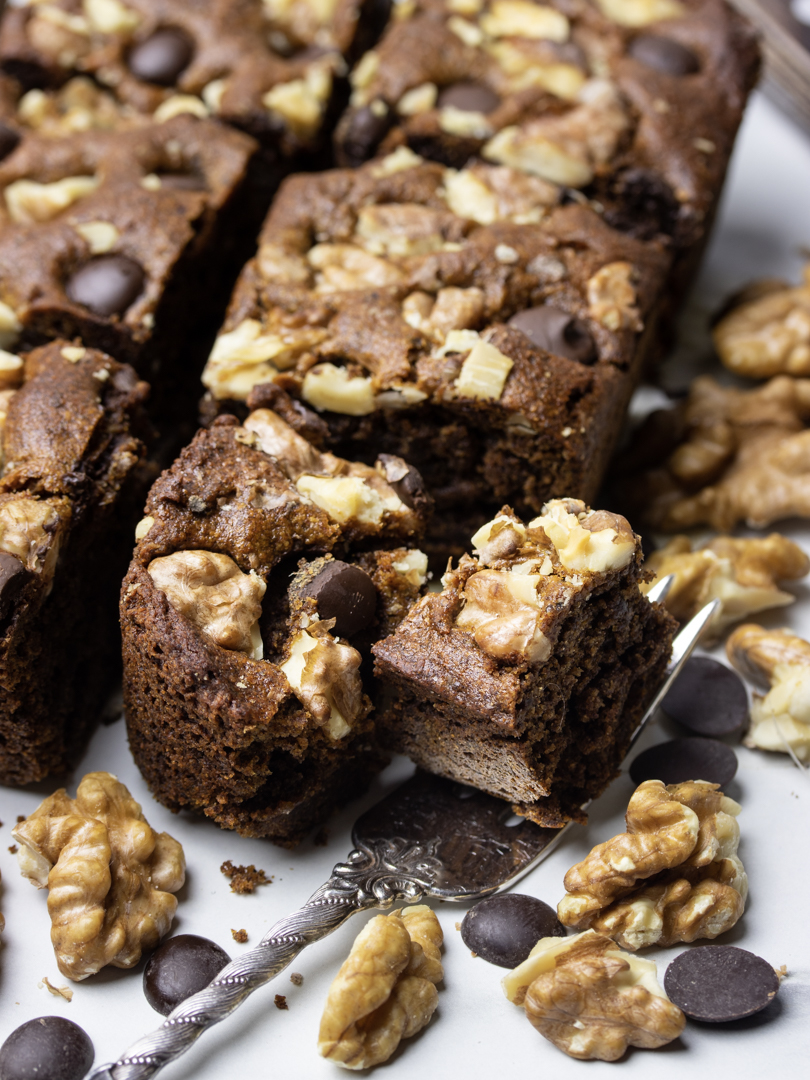 Print
Decadent Walnut Coffee Blondies
The combination of walnut and coffee in the form of a delicious chewy blondie.
50g

/ 1,75 oz walnuts

200g

/ 7 oz pitted dates

2 tbsp

strong coffee

1/2 tsp

vanilla essence

50g

/ 1,75 oz oat flour or other nut flour

1 tsp

baking soda

2

,5 tsp baking powder
A hearty pinch of salt
A handfull of walnuts and chocolate chips or roughly chopped chocolate for topping
Preheat the oven to 175°C  / 350°F, and prepare a brownie pan by greasing and lining it with parchment paper. My brownie pan was 13×13 cm / 5×5 inches.
In a food processor, process the walnuts until you get a more or less smooth nut butter. Add the dates, coffee, and vanilla and process until smooth smooth.
To the food processor, add the remaining the ingredients: the flour, baking soda, baking powder, and salt. Mix until combined.
Transfer the mixture to the brownie pan, smooth and spread out evenly. Top the batter with the extra walnuts and chocolate. Make sure to press down the nuts and chocolate bits slightly into the batter. Bake for 30-35 minutes. Let cool, cut up and enjoy!
Keywords: Walnut, coffee, blondies, vegan, gluten free, healthy