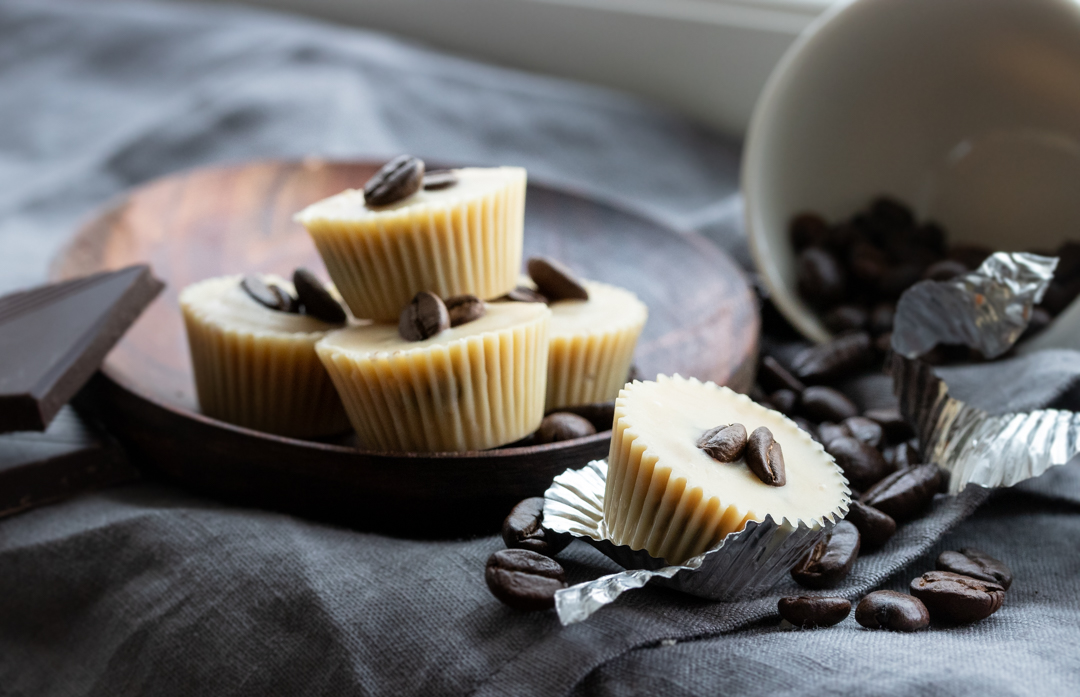 Honestly, I'm not a big fan of white chocolate what so ever. It is just so overly sweet, slightly bland, and just meh. However, if you pair it with something more flavourful like coffee and cacao, you got yourself a proper delicious treat, especially if you use a chocolate like this one with almond paste and other goodness. I made these while making two other kinds of chocolate cups, that are equally good. I made some Classic Peanut Butter Cups with "Mylk" Chocolate and Bounty Dark Chocolate Cups. I can also highly recommend (if not even more than the others) try making these Utterly Delicious Oaty Salted Caramel Chocolate Cups. *drooling*
In conclusion, this recipe is, as always, super easy to make and taste beyond fab. (That's basically what I always say when trying to describe a recipe, haha.) Enjoy!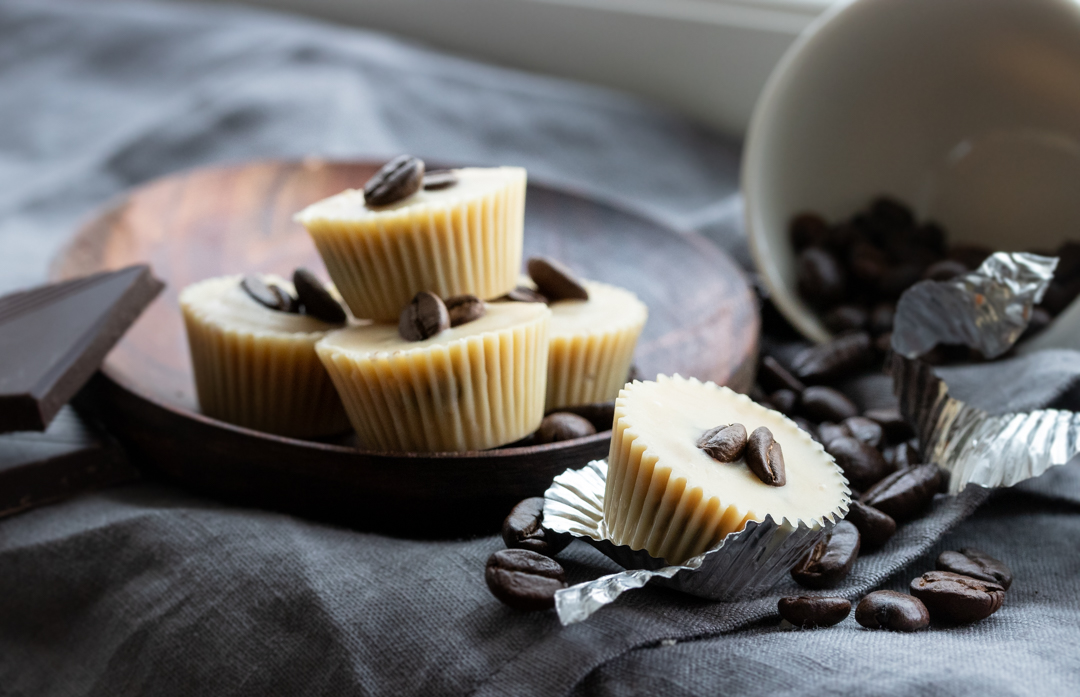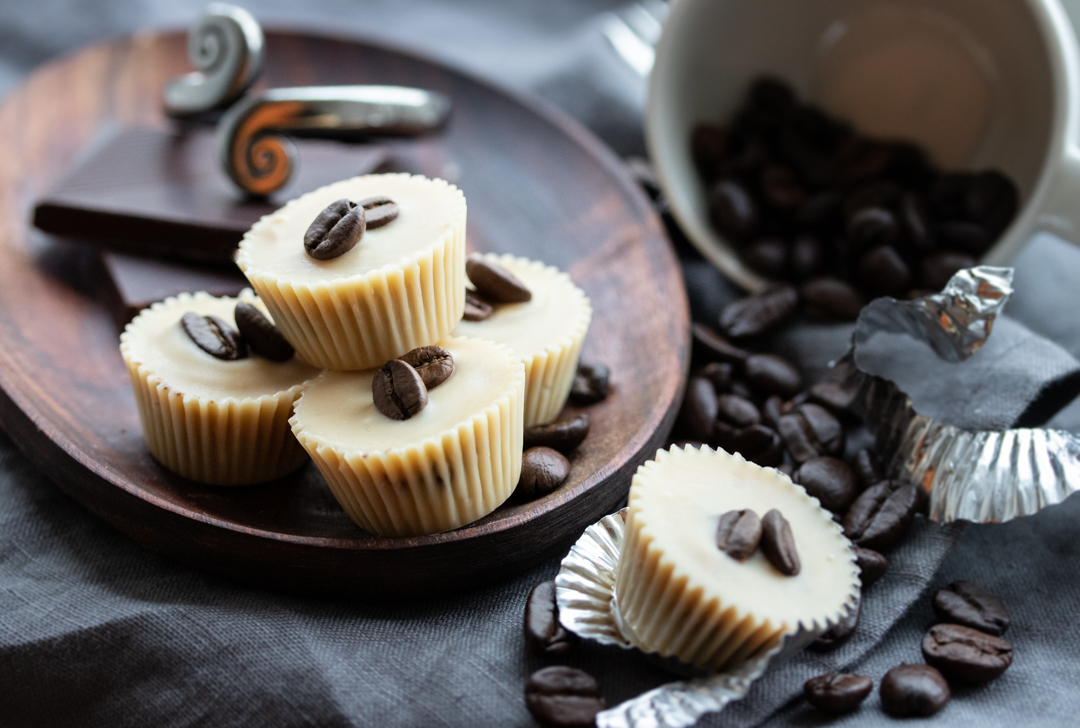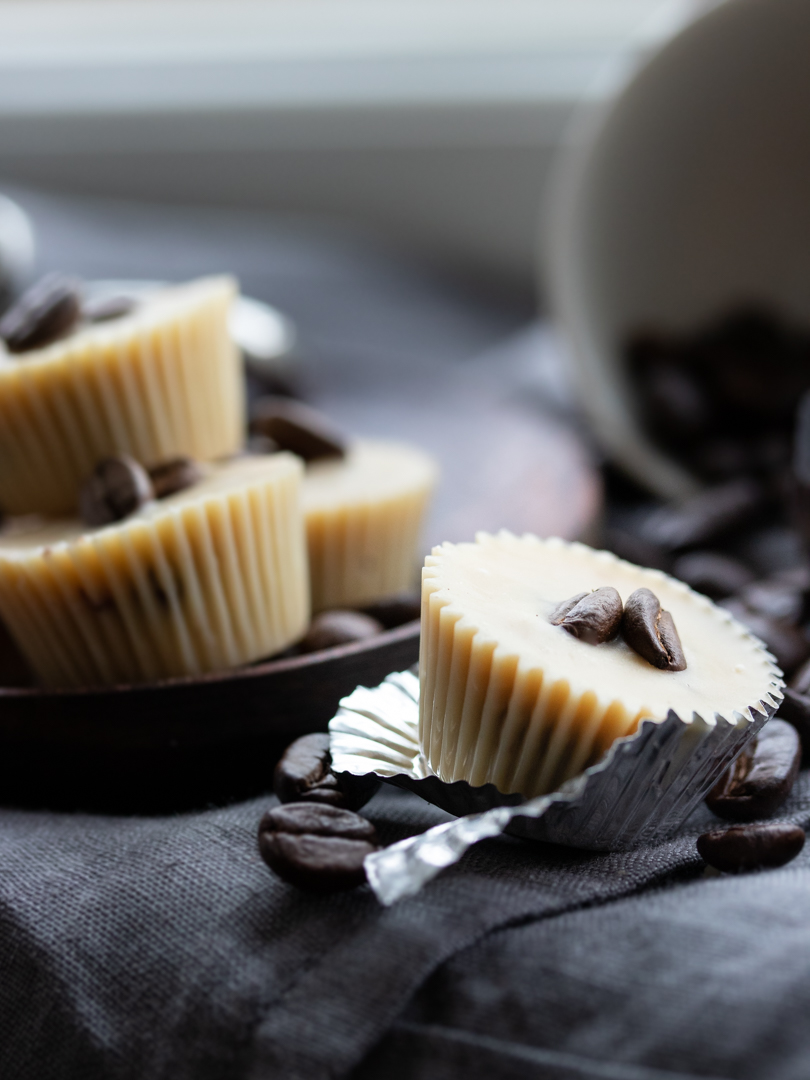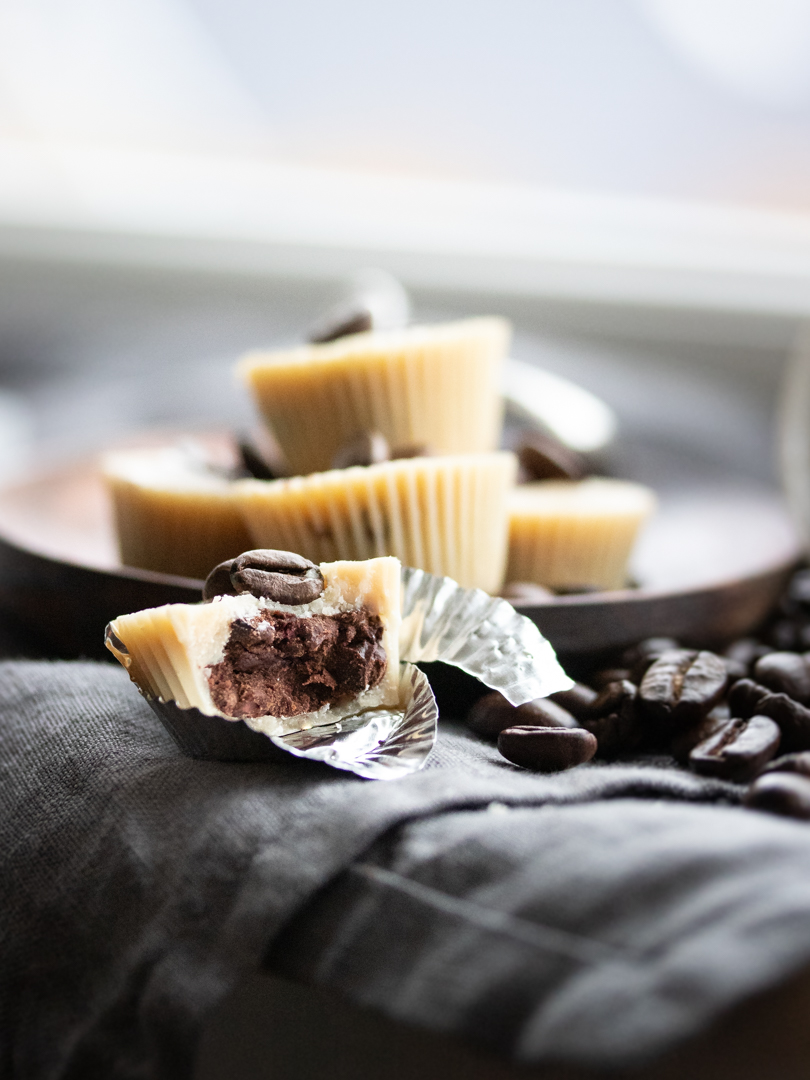 Print
White Chocolate Cups with Mocca Filling
40g

/ 1,4 oz white chocolate, melted

15g

/ 1/2 oz dark chocolate, broken up into smaller pieces

1 tsp

strong coffee
A pinch of salt

1/2 tbsp

cacao nibs
Instructions
Prepare five cups. I used these fancy pancy metal cups, but you could use regular muffin liners instead.
Divide around 2/3 of the melted white chocolate between the cups. Using a small spoon, spread out the chocolate so the sides also are coated. Let set in the freezer or fridge for just a couple of minutes.
In a small bowl, put the broken up dark chocolate, coffee, and salt. Microwave it for a few seconds at a time until melted. Incorporate the cacao nibs.
Take out the white chocolate cups, equally divide the filling between them, top with the remaining chocolate, and let set in the fridge or freezer once again. Take out of the freezer/fridge, and serve.
Keywords: Vegan, gluten free, healthy, white chocolate, mocca, chocolate cups