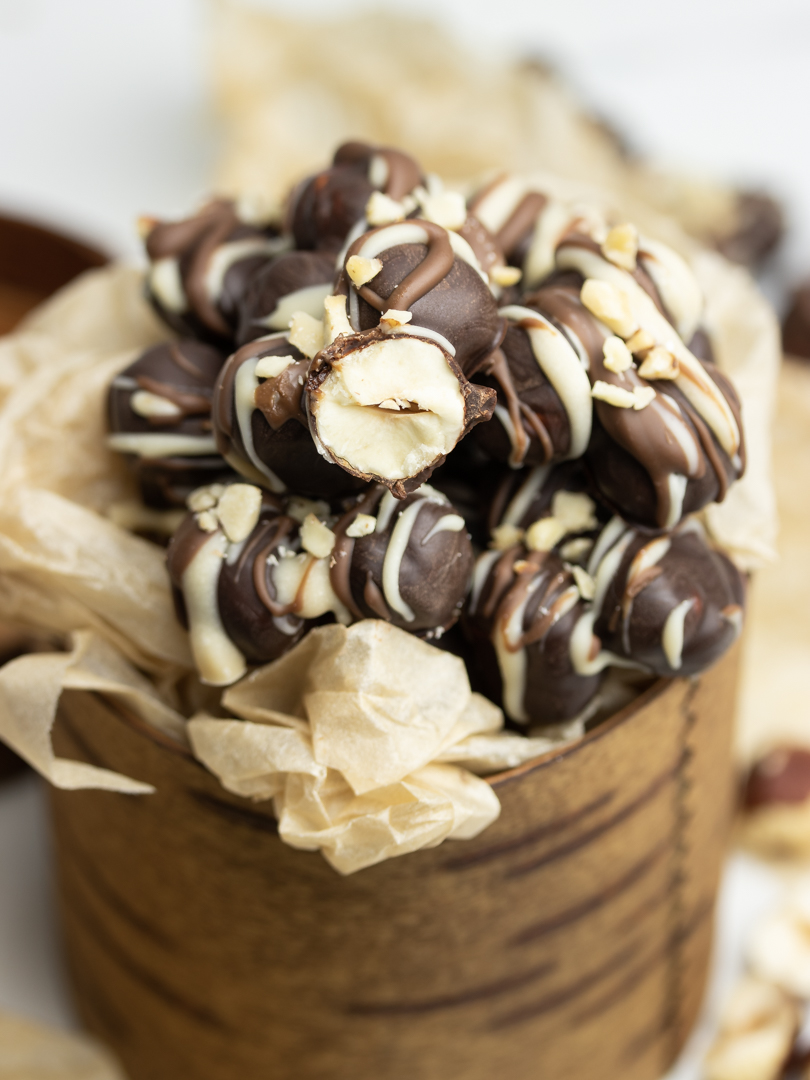 Trillingnöt, one of Sweden's most loved treats. As the title says, Trillingnöt basically is chocolate covered hazelnuts in pairs of three. "Trillingnöt" actually means triplet nut directly translated from Swedish. Like mentioned, Trillingnöt is one of Sweden's most loved treats, and it had for many years a place in the classic Swedish Chocolate box Aladdin. However, a couple of years ago, they discontinued having Trillingnöt in the Aladdin chocolate box, and whole of Sweden raged! All Swedes getting angry did not actually help though as the company, who makes the chocolate boxes, would not continue the production of the praline as it was the only praline left that required being made by hand. Sad story, I know.
Luckily, they couldn't be easier to make yourself. Just melt som chocolate, shove some hazelnuts in it, give it a stir, portion out into pairs of three, let set, and voilà! Deliciousness! Honestly, you don't really need a recipe for something like this, but I thought I'd share it anyway. Also, most of you guys are not from Sweden and will not have heard of Trillingnöt before, so that's also why.
Enough rambling! Enjoy!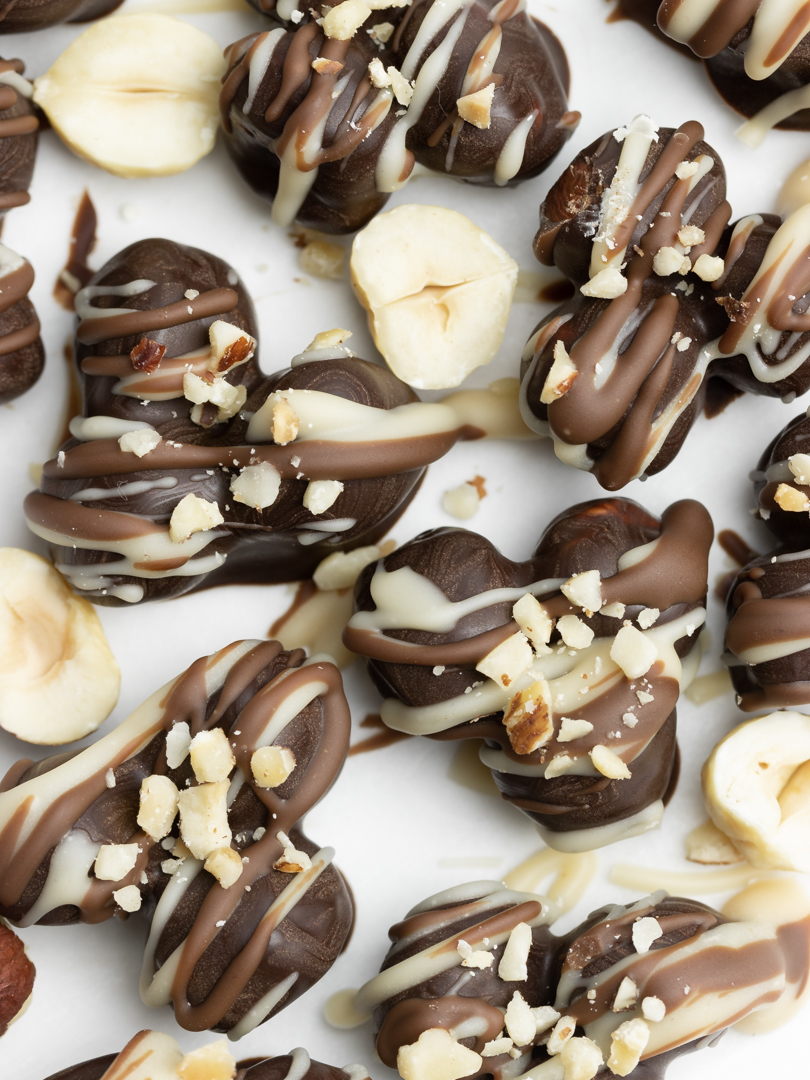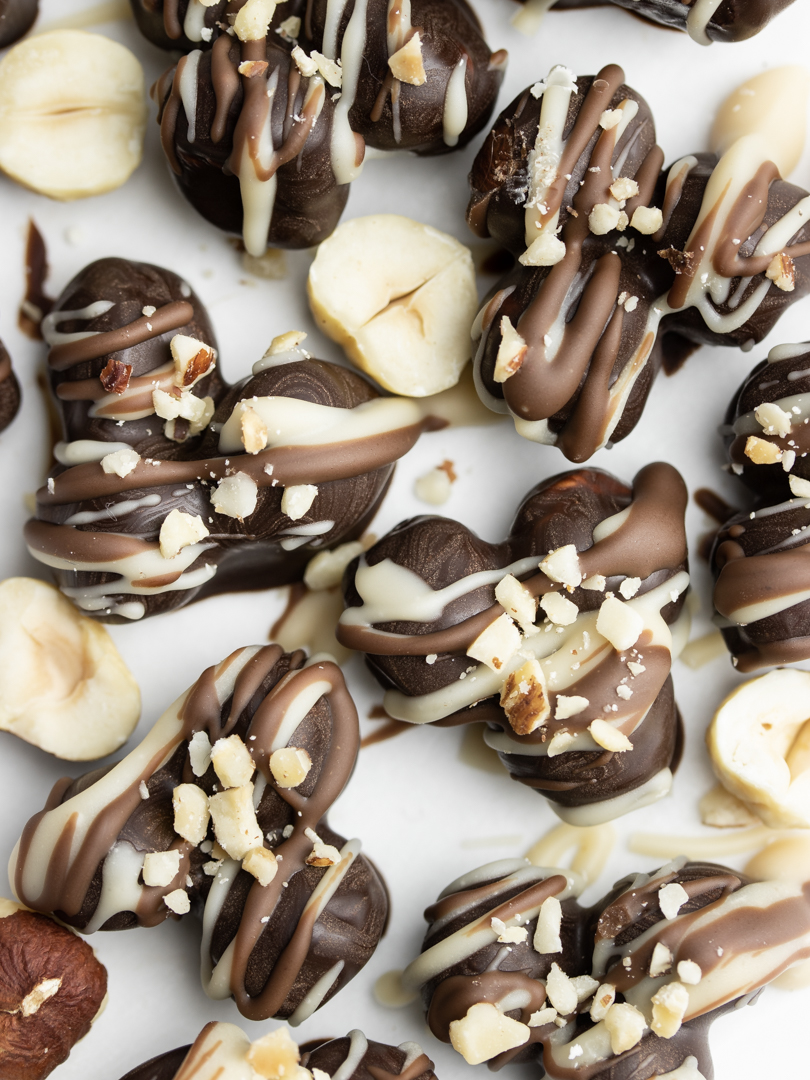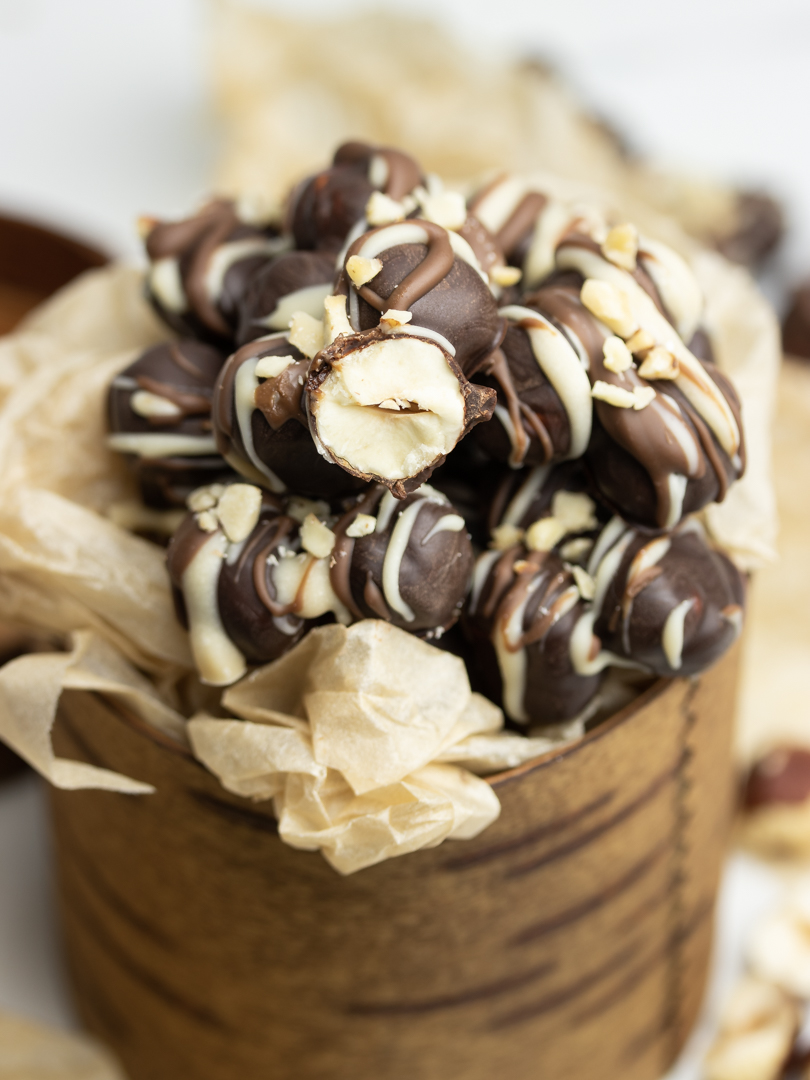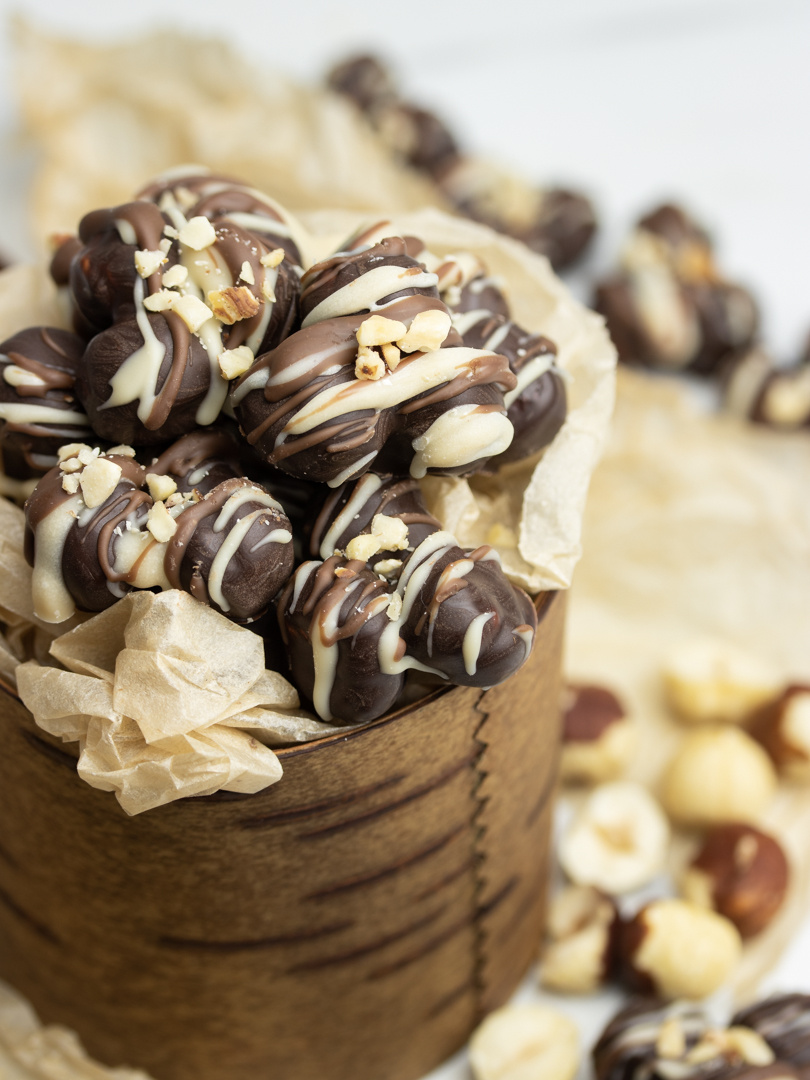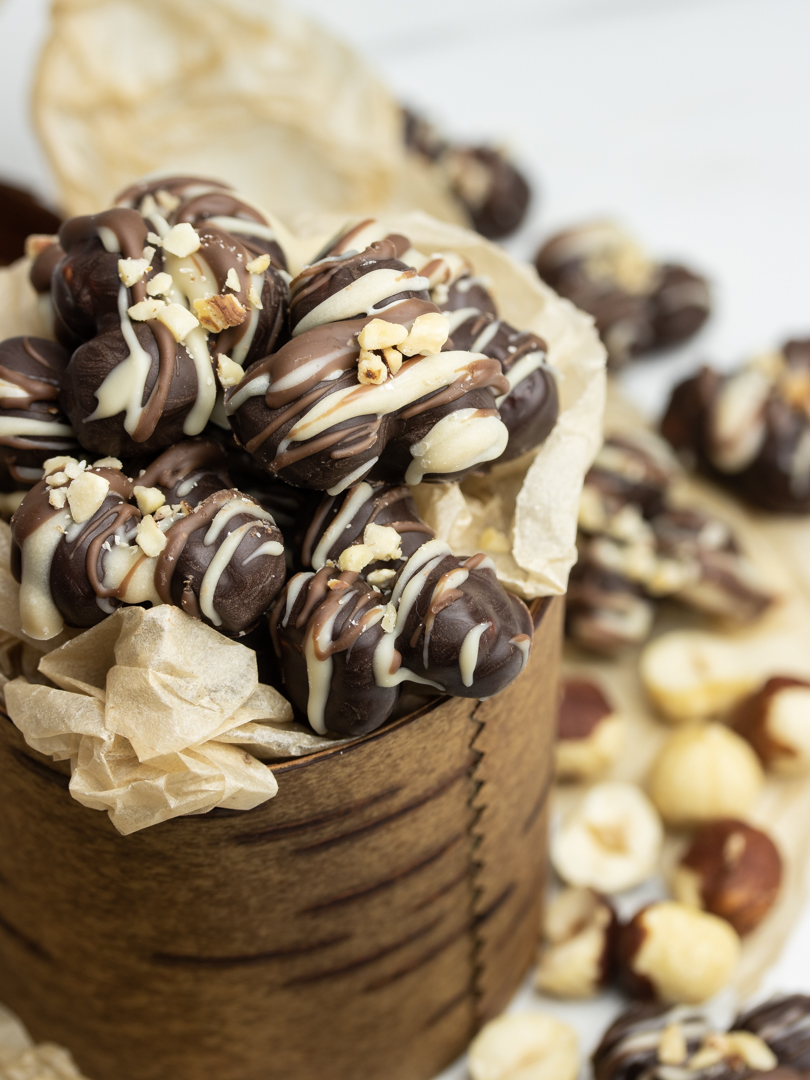 Print
Hazelnuts in Chocolate A.K.A. Trillingnöt
40g

/ 1,4 oz dark chocolate

60g

/ 2 oz roasted hazelnuts
Optionally

10g

of each melted white and milk chocolate for drizzling
Instructions
Melt the chocolate in a large bowl. Add the hazelnuts and give it a stir. Prepare a cookie tray, plate or such by lining it with parchment paper or plastic wrap.
Using a spoon divide and place the chocolate covered hazelnuts in pairs of three on the prepared plate. Let the chocolate set in the fridge or freezer. Once it has set, optionally drizzle of some of extra chocolate. Set set and enjoy!
Keywords: Trillingnöt, vegan, gluten free, healthy, classic, winter