Truffles of mouth-watering heaven coming your way! These cuties are made with white chocolate, but in combination with lots of lime juice, salt, and some vanilla taste like the most luxurious buttery truffles ever. According to me, that sounds way superior to plain old white chocolate! The combination of white chocolate and lime plus a dark chocolate coating really feels sophisticated yet is simple and gosh darn delicious.
They're easy to make just like all my other truffles recipes, like Dark Chocolate Mint Truffles and Melt in Your Mouth Chocolate Truffles, since it uses a technique which includes melting chopped up chocolate with some liquid, salt, and vanilla in the microwave, mix to a smooth ganache, let set in the fridge and voila! You can easily make a batch quickly when you get a sweet tooth, or way in advance for dessert for a dinner. You know, this is one of those amazing LOW effort but deliciously high value recipes, just like I like it!
Enjoy!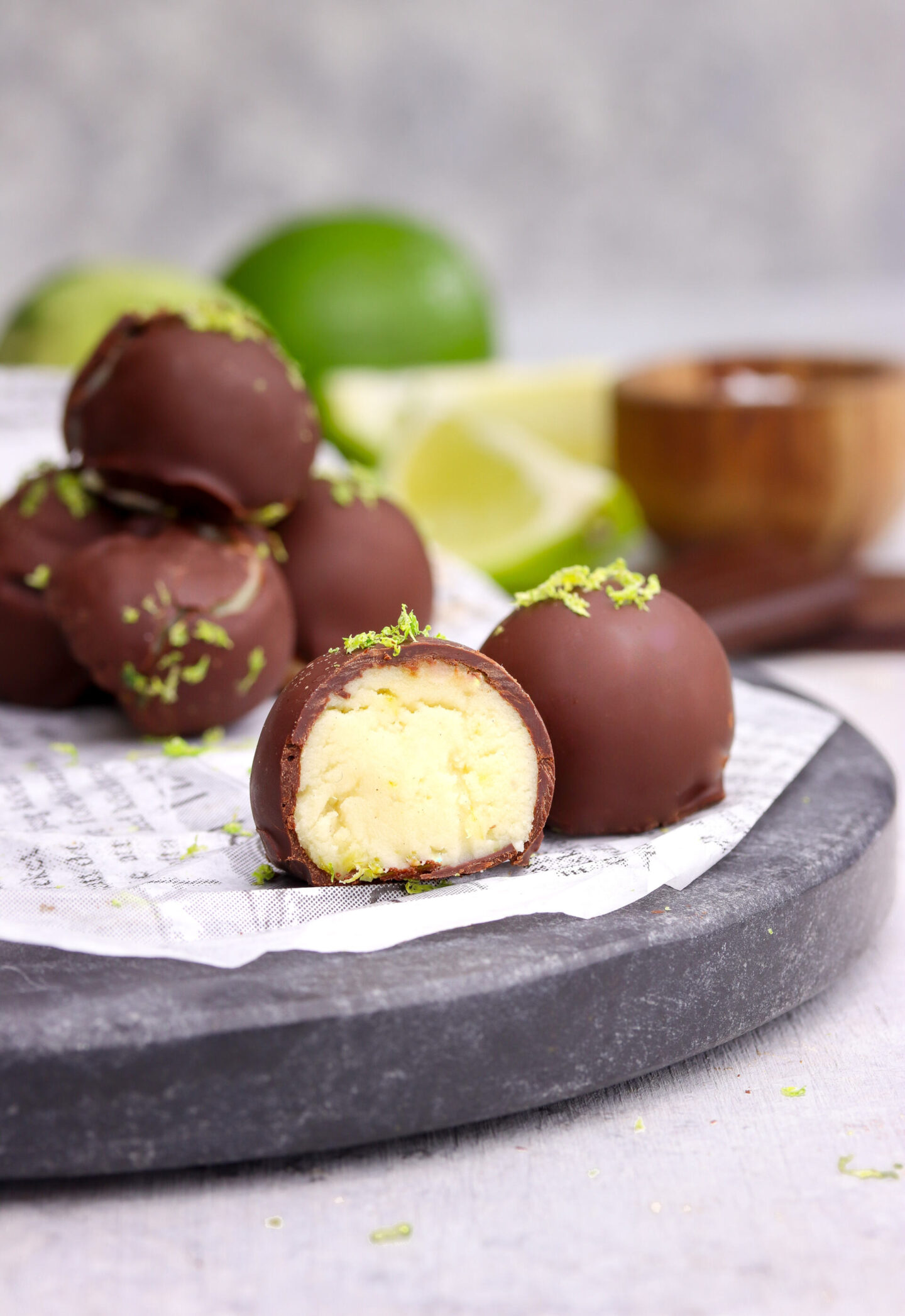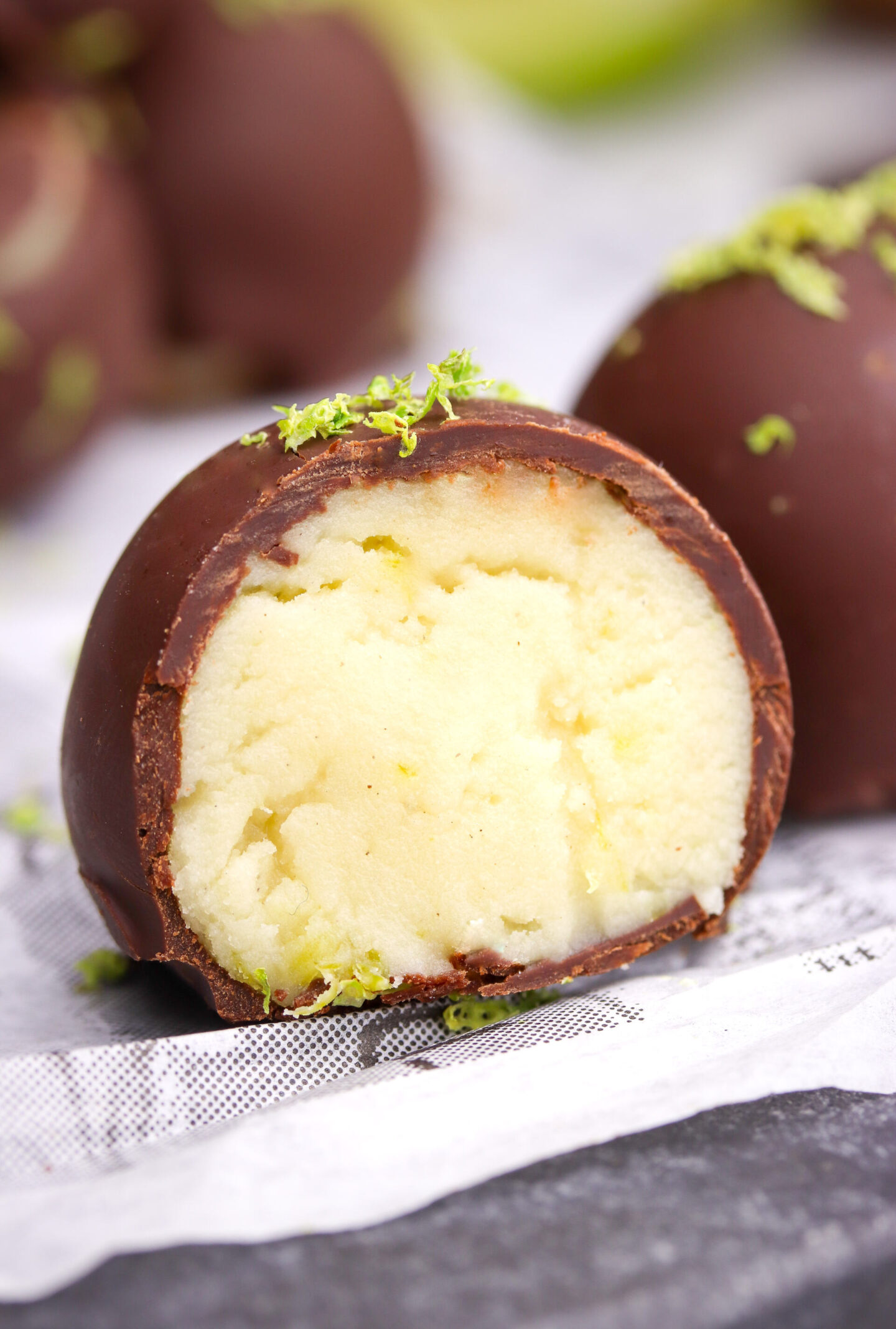 Print
Super Simple Lime & White Chocolate Truffles
These cuties are perfectly balanced with white chocolate and lime. They're neither overly sweet or too sour, and almost have a decadent buttery feel to them and just melt in your mouth. Super easy to whip up basically only using white chocolate, lime, and dark chocolate!
Author: Hanna
Yield:

12

truffles

1

x
120

g / 4,2 oz white chocolate, broken up

3 tbsp

lime juice
The zest of 1 lime + some for decorating

1/2 tsp

vanilla sugar or extract
A pinch of salt
Dark chocolate, melted for dipping
Instructions
Place the broken up chocolate, lime juice, vanilla, and salt in a microwave-safe bowl. Microwave on low effect until the chocolate has softened and melted halfway. Let it sit for a few minutes, add the lime zest, and then take a spoon and mix until you get a nice, thick, smooth chocolate mixture. If your chocolate hasn't melted quite enough, pop it back in the microwave for a few more second.
Let firm up in 20-30 minutes in the fridge. You should be able to easily shape a ball of the truffle mixture with your hands without it sticking to them too much.
Take a heaping teaspoon's worth of the truffle mixture, roll into a nice ball, and place on a plate lined with plastic wrap. Repeat with the rest of the truffle mixture. Put in the fridge or freezer for 30 minutes to set, then quickly coat in melted dark chocolate, place back on the plate, decorate with lime zest, and enjoy!
Keywords: lime white chocolate truffles, truffles, tryfflar, enkla, easy, quick, vitchoklad, vit choklad, veganska, vegan, healthy, gluten free, nyttiga, choklad, recept, recipe