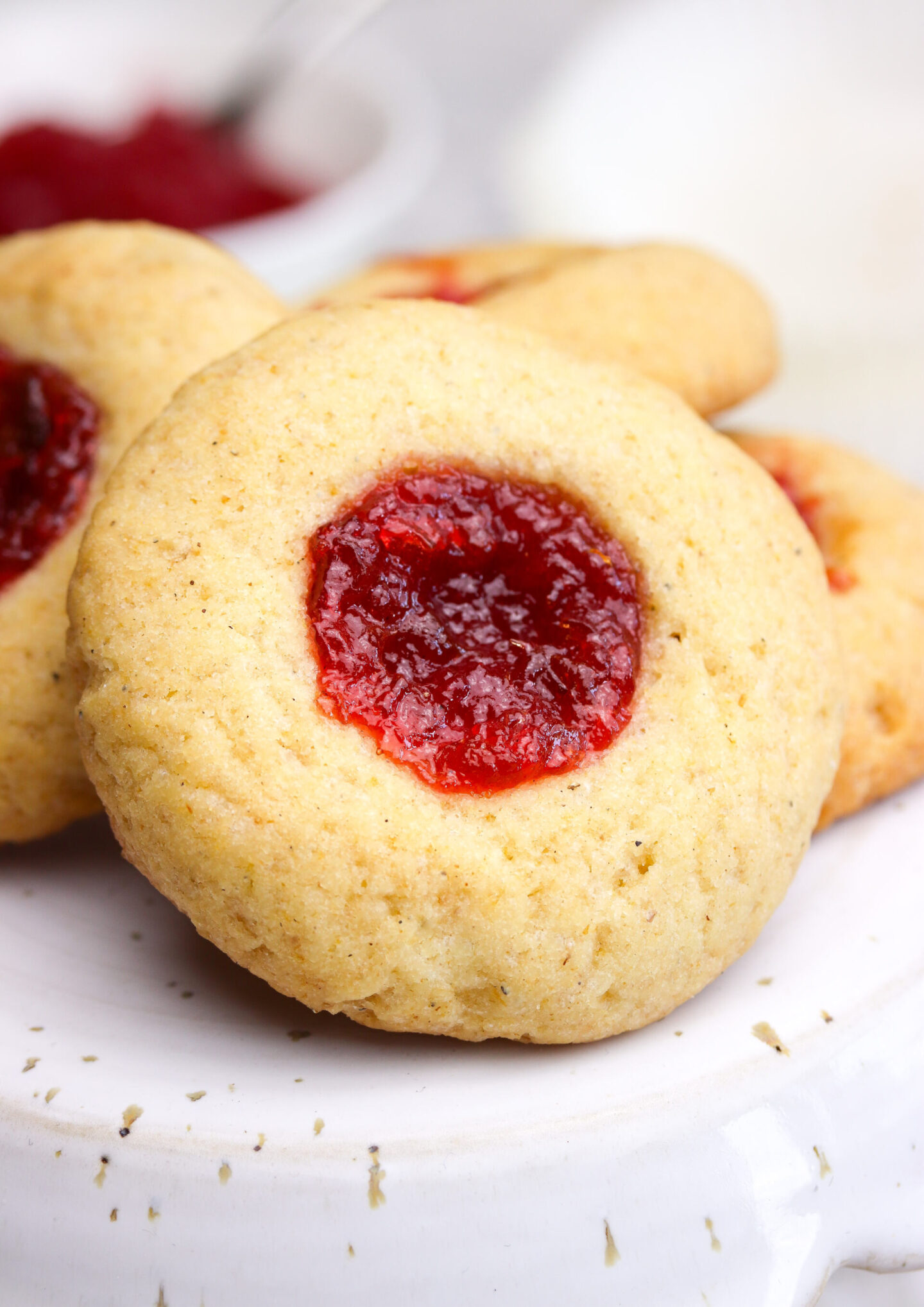 Thumbprint cookies AKA hallongrottor is a classic little cookie here in Sweden. Since my boyfriend told me it was his favourite, I've made it so many times, and have become quite fond of them myself. They're delicate little bites of heaven with a chewy and gooey jammy middle. Simply yum!
Moving on, a few weeks ago I got five cute little stalks of rhubarb from my mum. I had to make something special with them since it was her first harvest of rhubarb after planting it just a few years ago. I wanted nothing to go to waste, and thought about what to make with them for days. Then it hit me! Why not make a rhubarb crumble in the shape of a classic and delicious thumbprint cookie?! The cookie is flavoured with lots of cardamom, a spice used often in Swedish baking and dessert and lovely with rhubarb, and the jam is a rhubarb compote/marmalade. The whole recipe is super simple and the rhubarb compote/marmalade takes no time at all to make. It's super easy to make vegan as well, in case you have a friend who digs green things like me. ; ) These cuties are really one of my favourite recipes so far as they're so low effort yet super high value, and simply elegant yet moreishly delicious. Enough said, enjoy!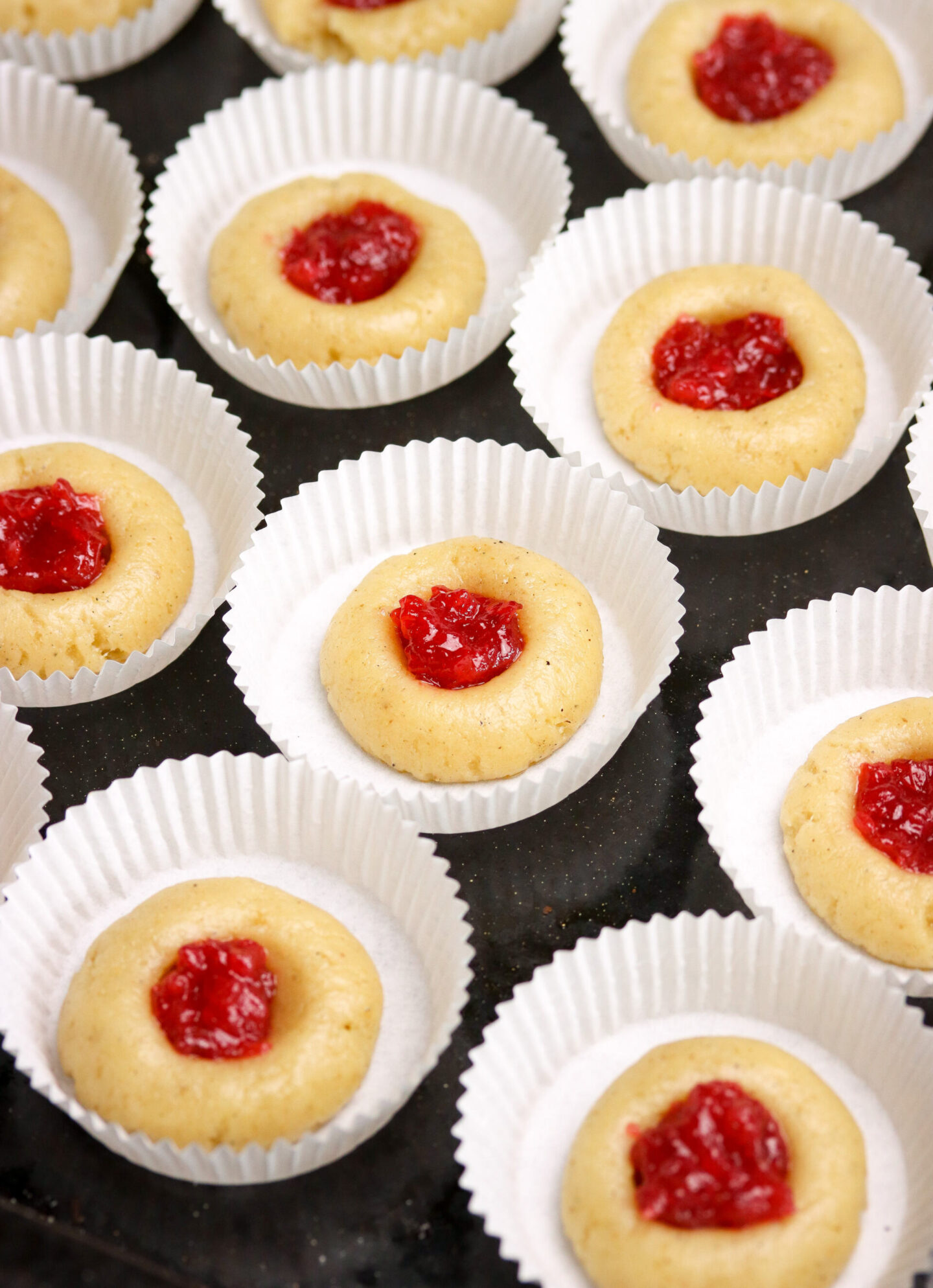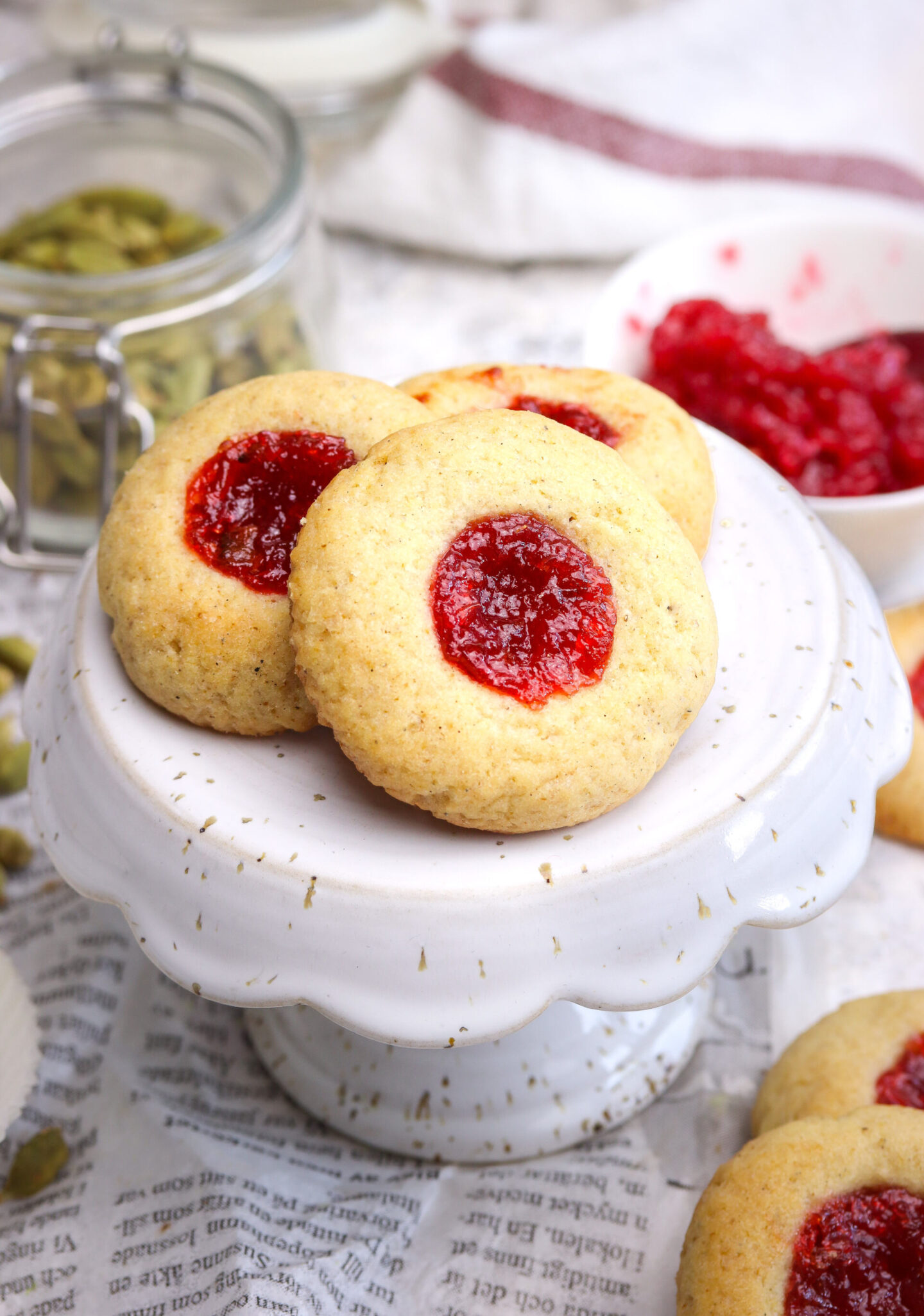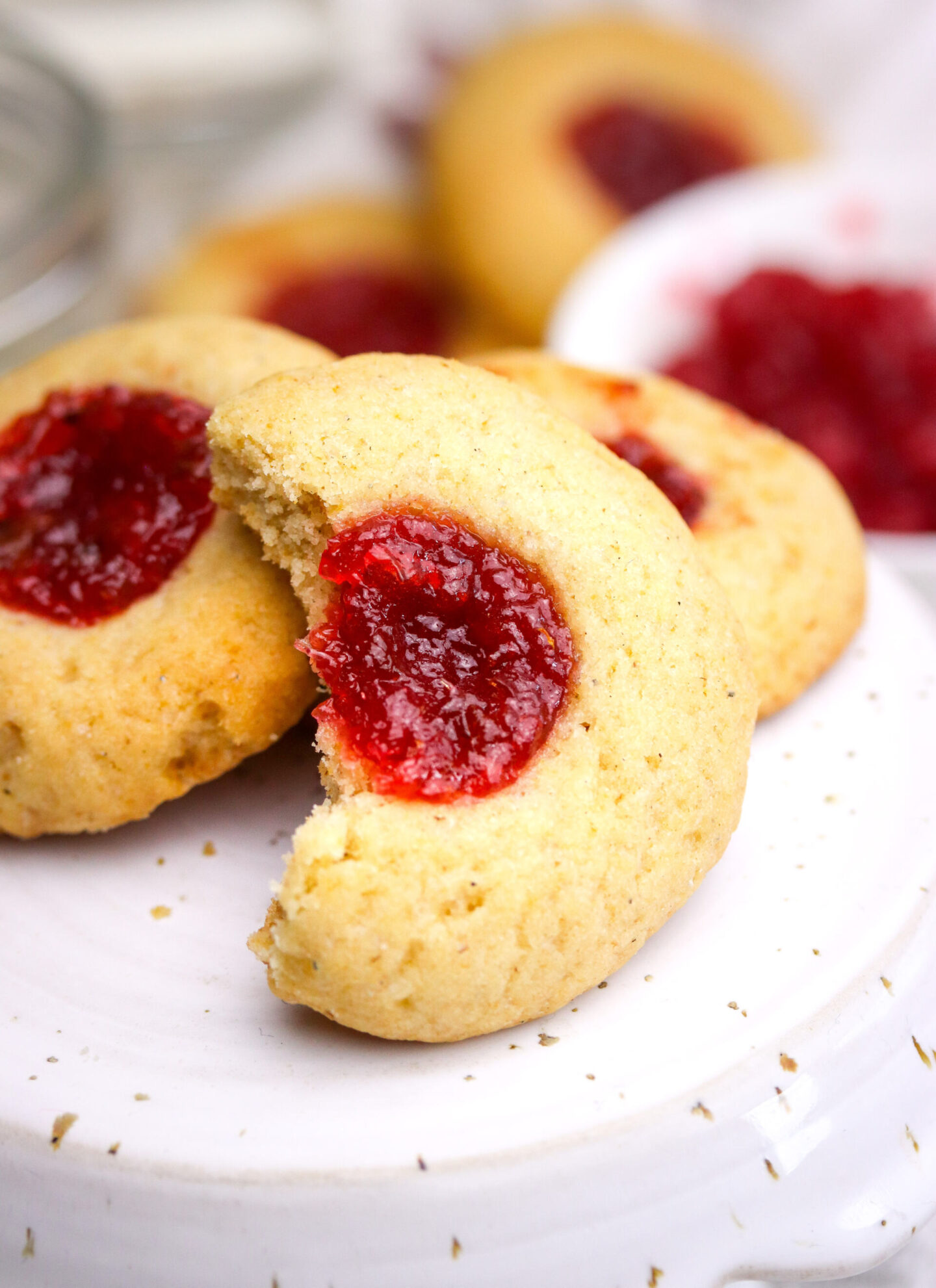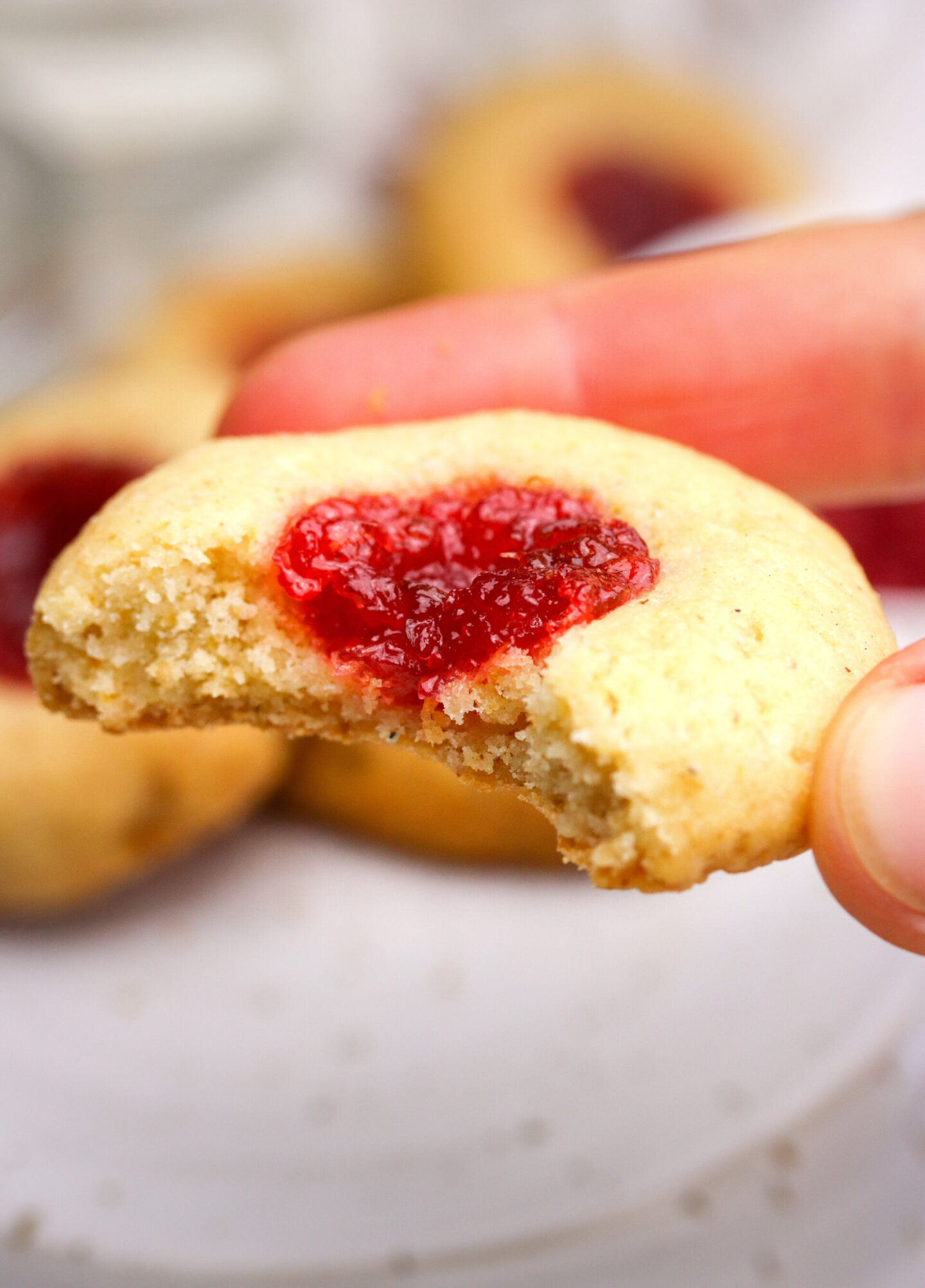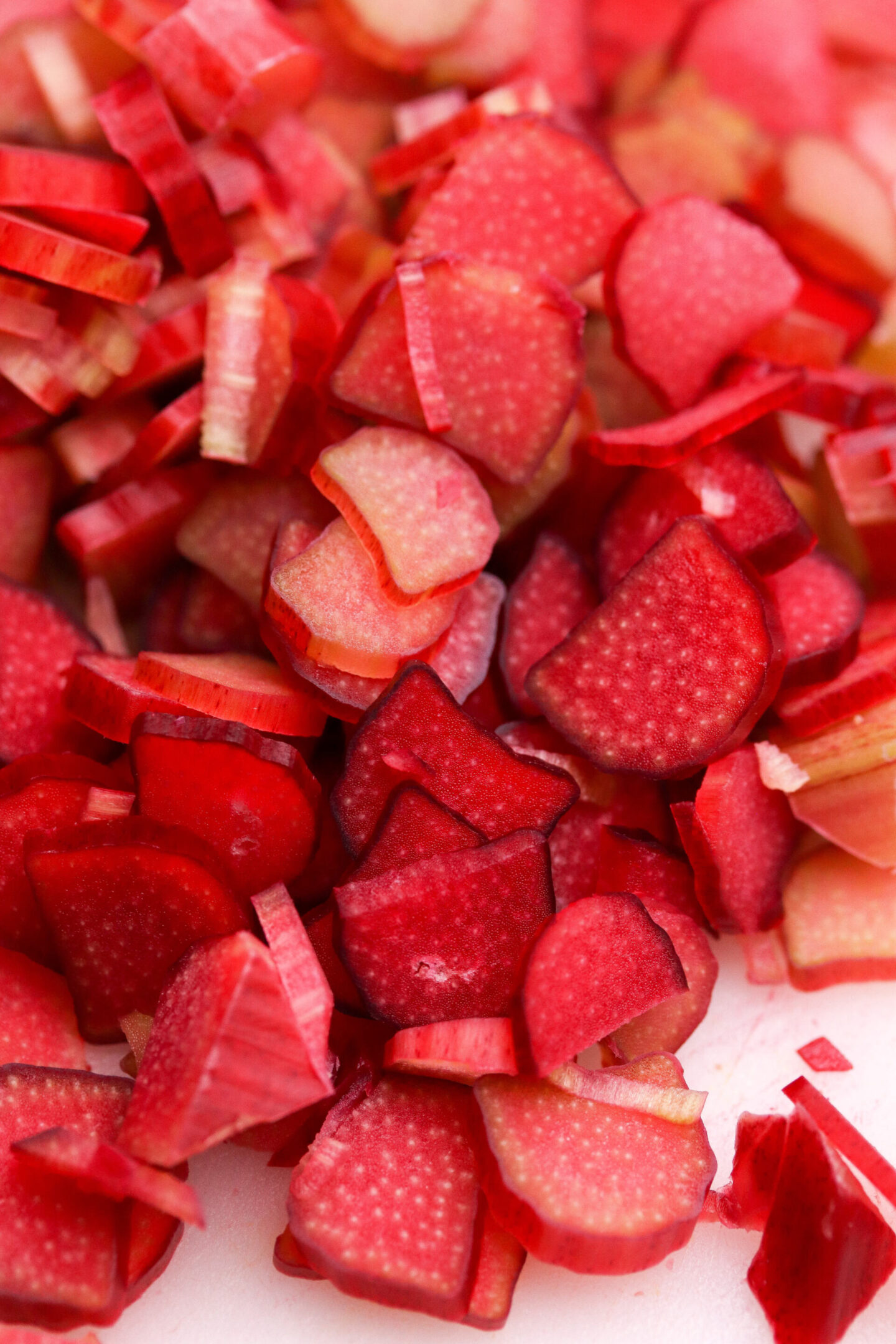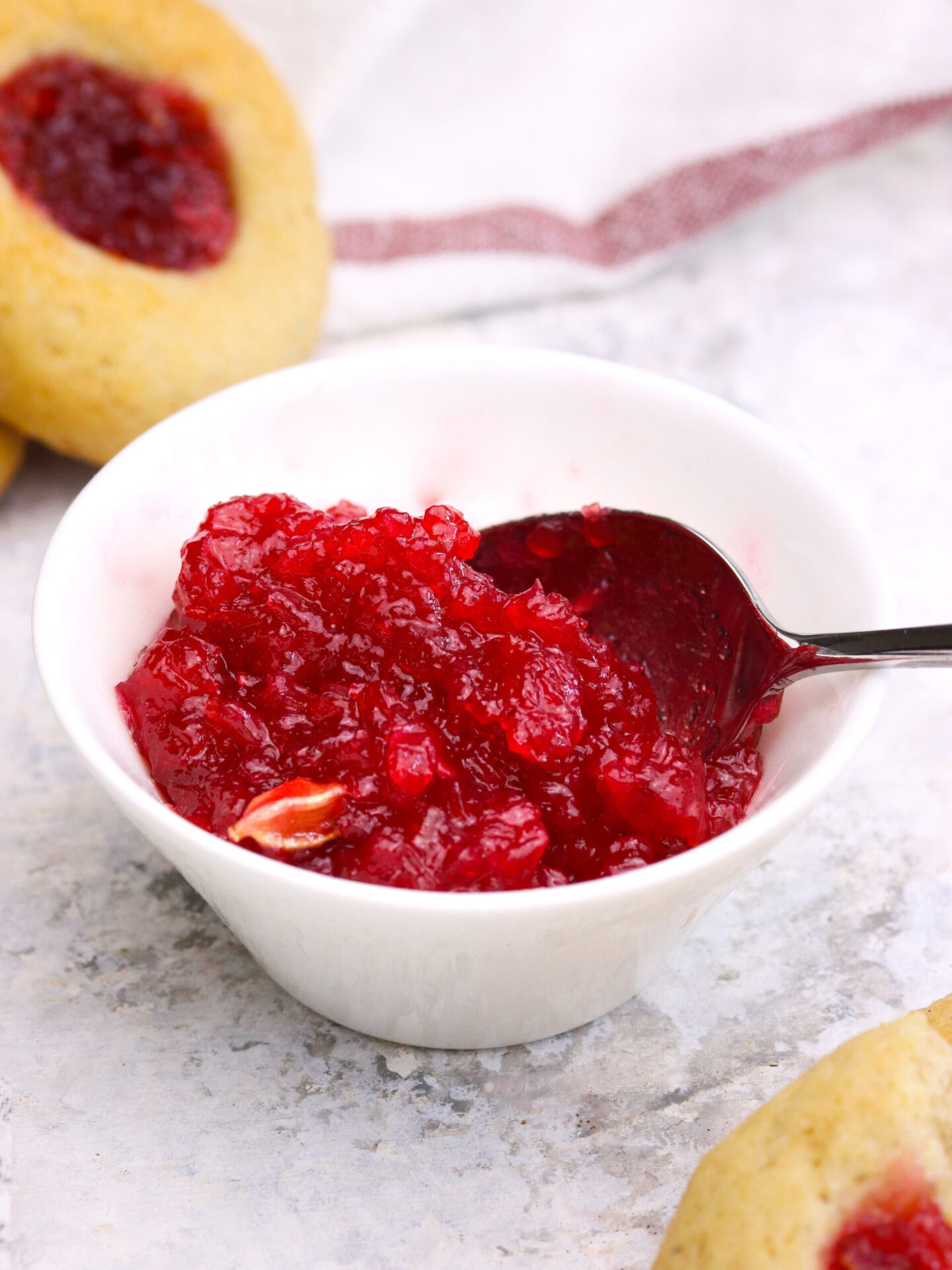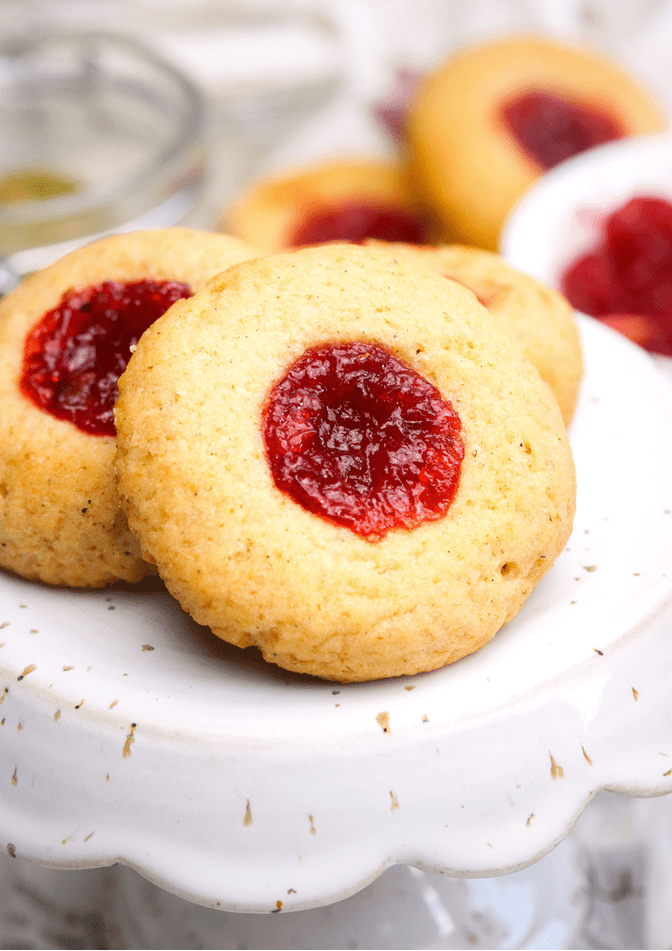 Print
Rhubarb Thumbprint Cookies
They're a classic with an even more delicious and seasonal twist! The cookie is filled to the rim with flavour and spiced with cardamom. The jam is a rhubarb marmalade/compote, which you can whip up within 15 minutes. Bites of heaven that melts in your mouth like a dream to say the least!
Rhubarb marmalade/compote
125g

/ 4,4 oz rhubarb, finely chopped

100g

/ 3,5 oz granulated sugar

1 tsp

vanilla sugar or

1/2 tsp

vanilla extract
A hearty pinch of salt
Cookie
100g

/ 3,5 oz margarine or butter at room temperature

3

,5 tbsp granulated sugar/sweetener of choice*

120g

 / 4,2 oz plain flour

1/2

–

1

tbsp ground cardamom to taste

1/2 tbsp

 vanilla sugar or a splash of vanilla extract

1/2 tsp

 baking powder
The zest from 1/2-1 lemon
A handful of frozen raspberries, thawed mixed with 3 tbsp thick raspberry jam
Instructions
Start with the compote. Place all the ingredients for the compote in a small sauce pan. On low to medium heat, cook together until very thick, marmalade consistency. Let cool.
Preheat the oven to 175C/350F and place 12 small muffins liners on a cookie pan.
Using your hands or a large wooden spoon, crumble and mix together everything except for the rhubarb marmalade until just combined.
Divide and shape the dough into 12 equally sized balls and place in individual muffin liners.
Using your thumb, create an indentation into each ball of cookie dough. Fill with about a small teaspoon's worth of rhubarb compote.
Bake for 10-12 minutes or until slightly golden. Let cool, and enjoy!