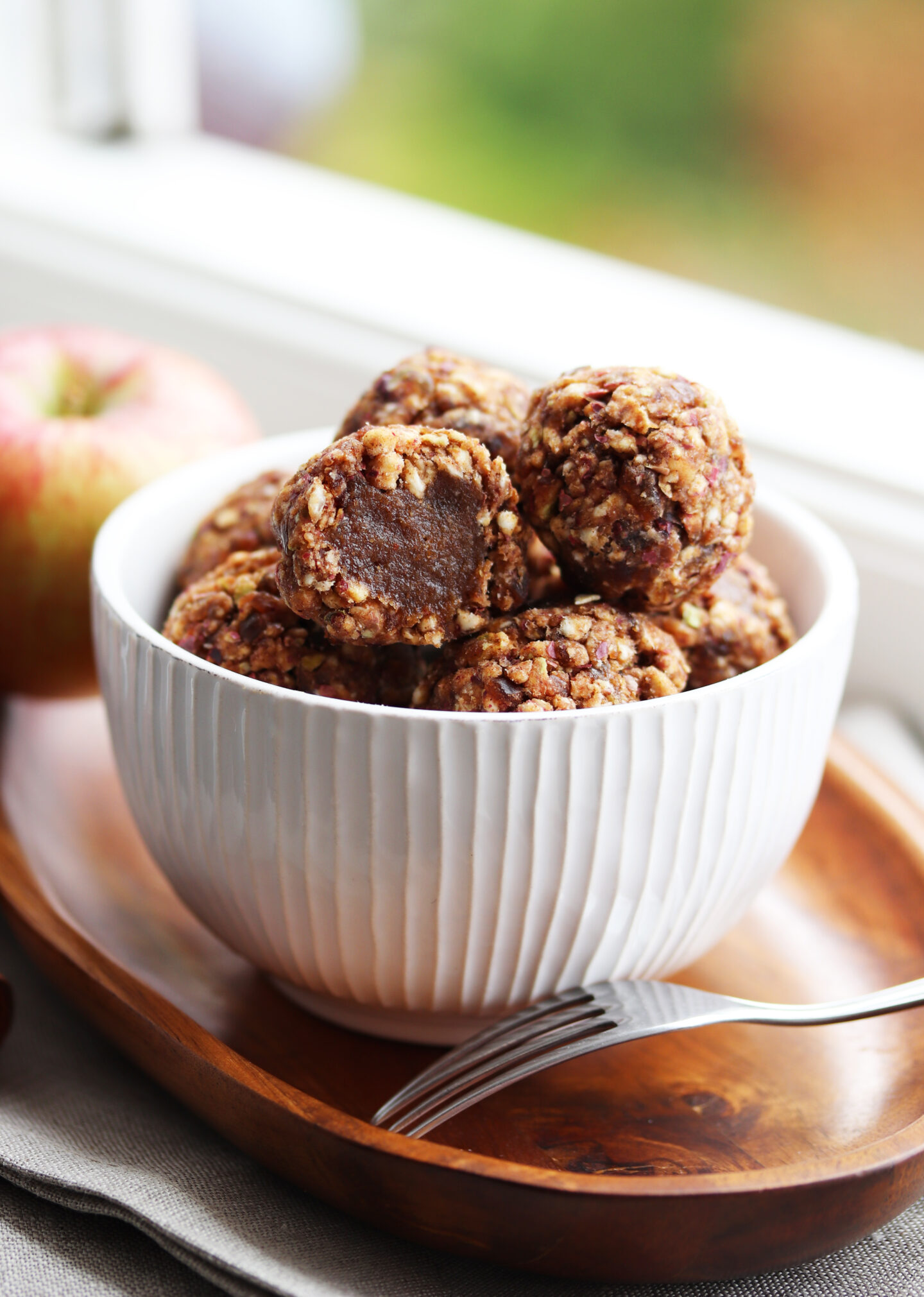 Swedish apple season is here! It's one of the best times a year solely because that is when the apples are at their prime, and you can eat a perfect apple everyday. You know what apples I'm talking about. They're juicy, crispy, preferably cold, and straight out the fridge. (My mouth is drooling) However, Swedish apple season brings… a lot of apples… a lot of them… So like the "no waste person" I am, I started slicing, dicing and then drying a ridiculous amount of apples. Just one problem, you can just eat a certain amount of dried apple slices before you starts getting slightly bored of it. Hence, the creation of this deliciousness!
Enough said, enjoy!
NOTE
If you want to dry your own fruit in the oven, just thinly slice what ever fruit you want, spread out on a baking tray lined with parchment paper, and dry over night. I recommend the oven being on the lowest temperature possible, around 50ºC-70ºC. Also it is vital to stick a utensil between the oven door and the oven so it's ajar so the evaporated water can escape.)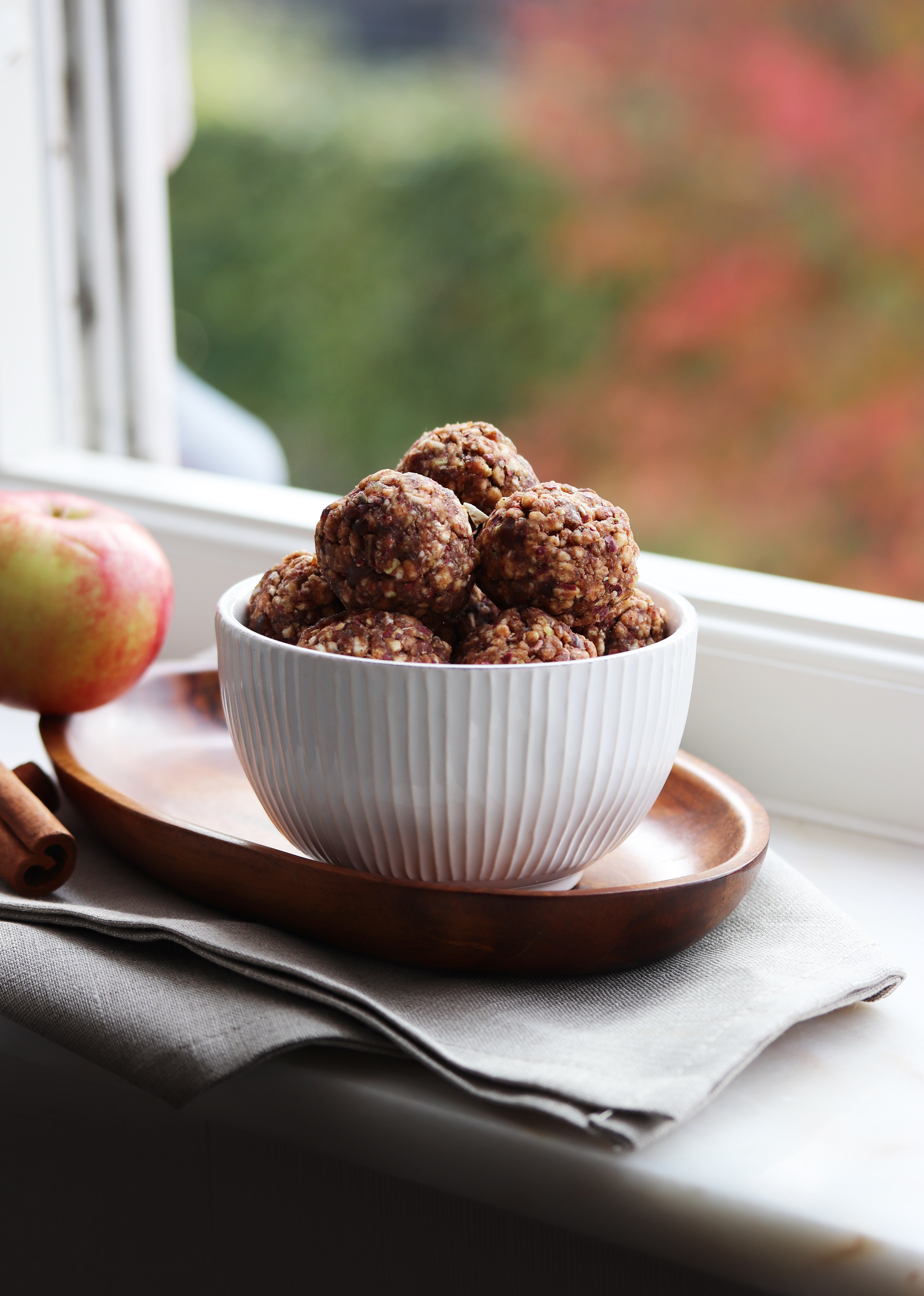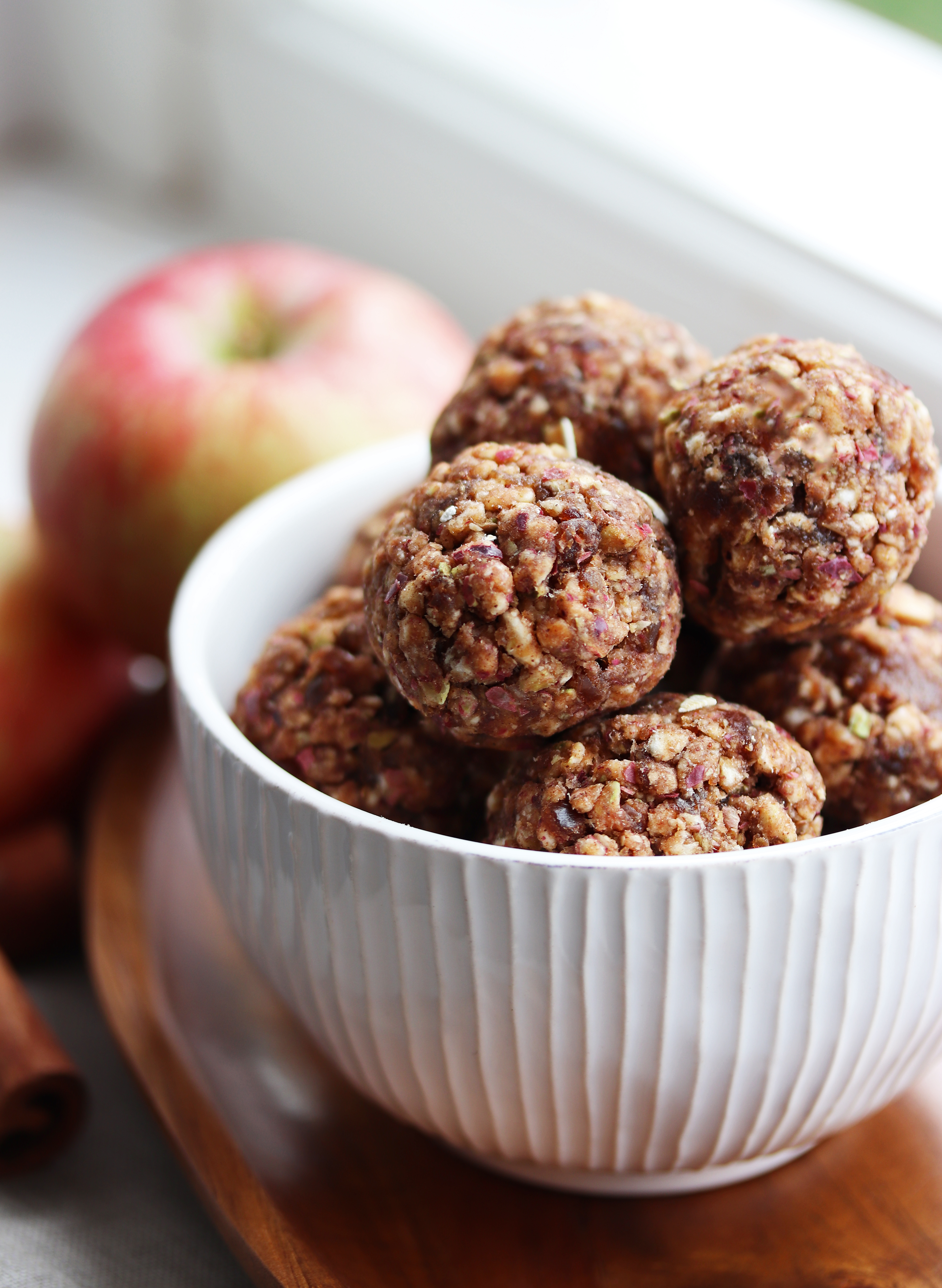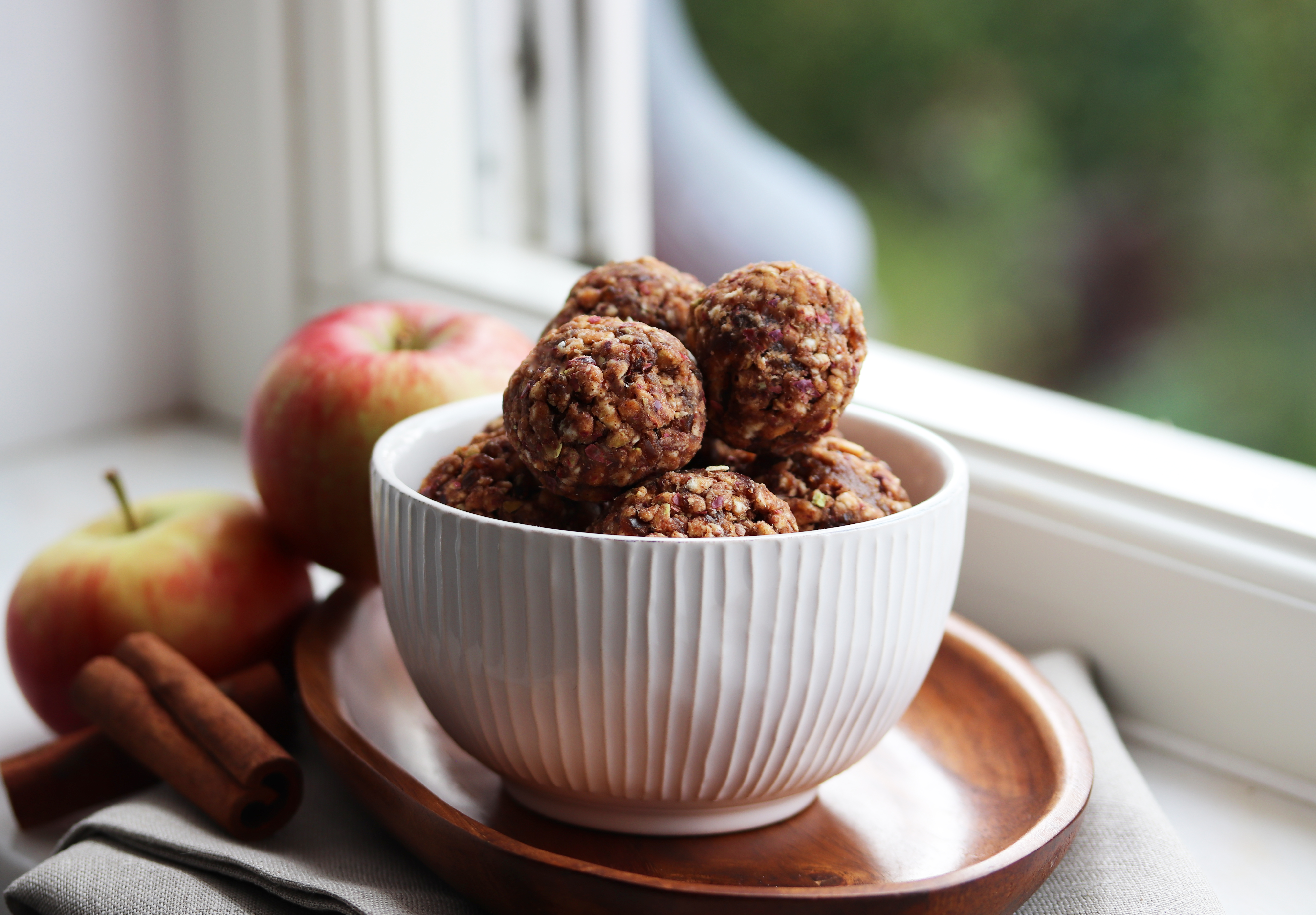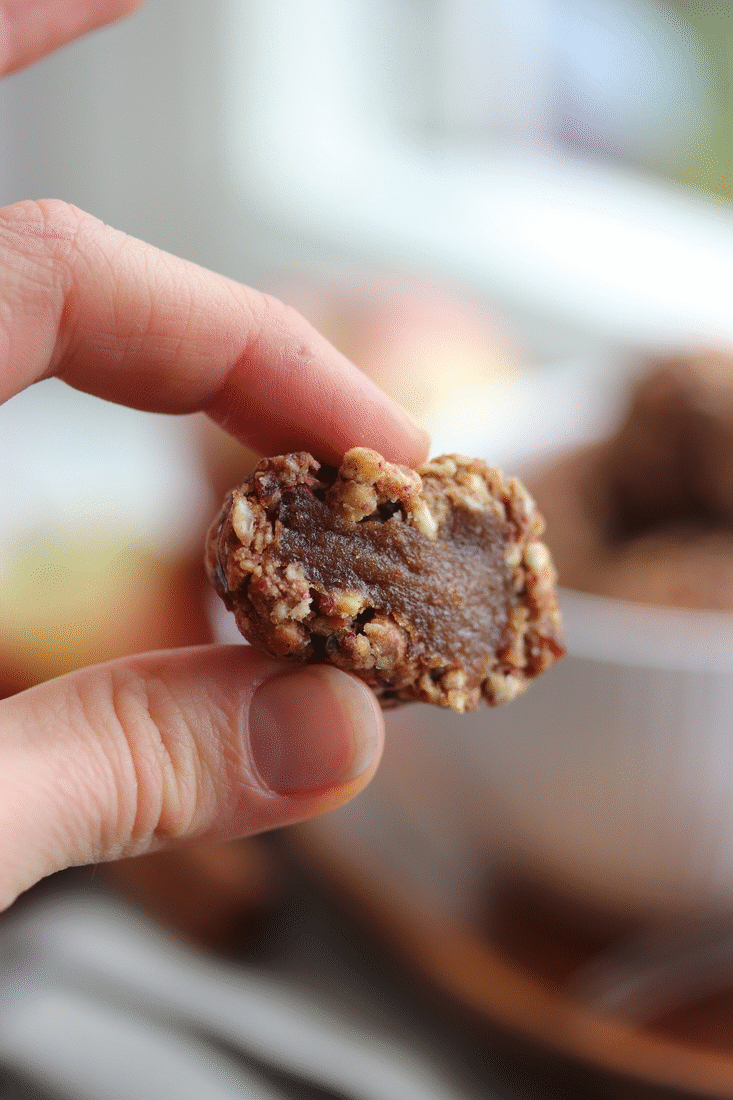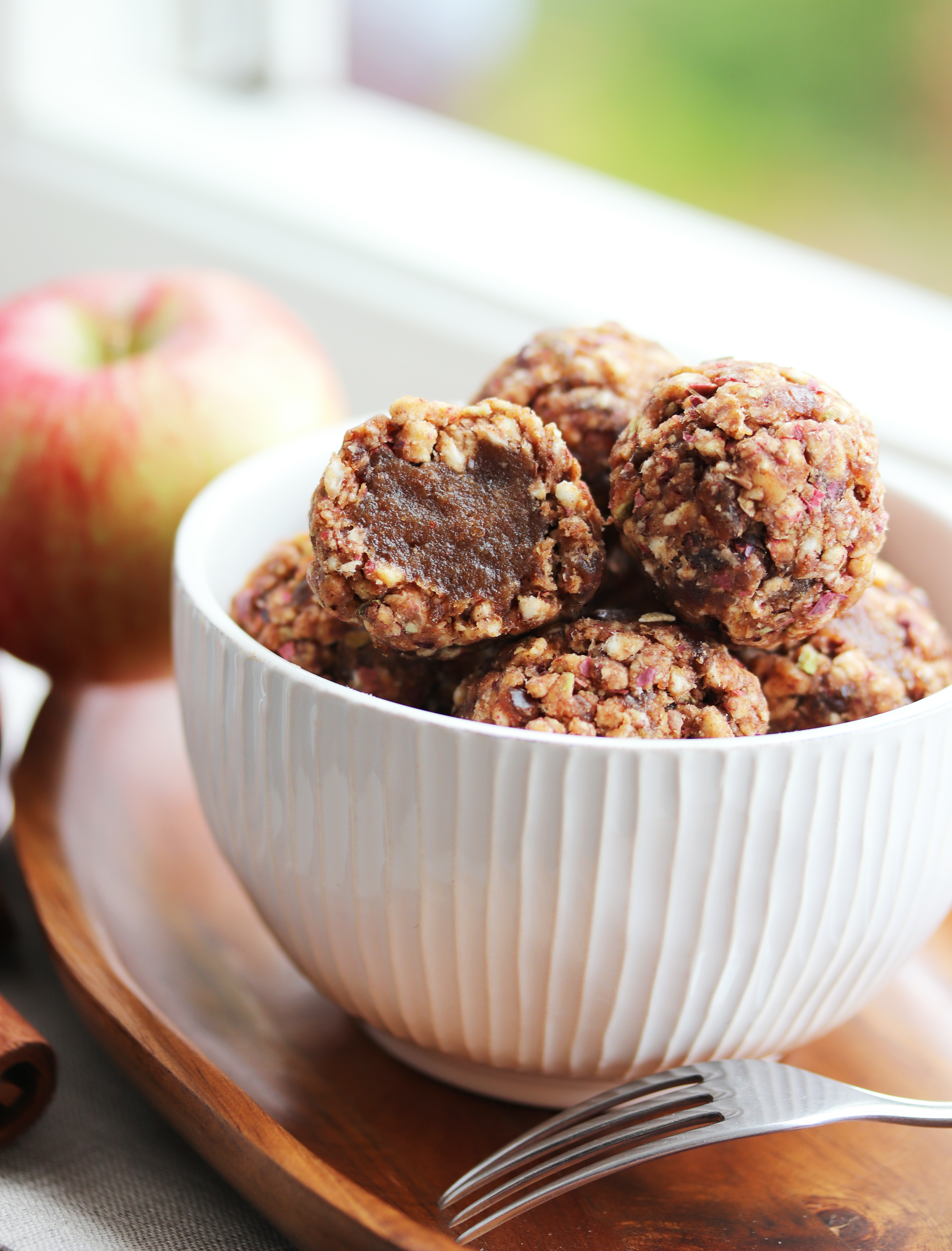 Print
Apple Pie Bites with a dreamy Caramel core
Apple pie bliss balls with a dreamy delicious salted caramel core
12

pitted dates

1 tbsp

nut butter of choice

60g

/ 2,5 dl / 1 cup dried apple

1/4 tsp

cinnamon and cardamom
Two splashes of vanilla extract
A tiny pinch of salt

2

–

3

tbsp rolled oats or oat flour

2 tbsp

water
Optionally

2 tbsp

of nuts or seeds of choice
Instructions
Mix half of the dates together with the nut butter, a splash of vanilla and salt. Then roll into 

small

balls and let them set in the freezer on a plate while you make the rest.
Mix the remaining  ingredients (only 6 dates instead of 12) in a mixer or food processor until it forms a dough. If it's too moist to roll just add some more flour, verse versa. Take one of the caramel balls and form a ball around it using the apple pie "dough, and voila, enjoy!
Keywords: Bliss balls, apple pie, caramel core, healthy, vegan