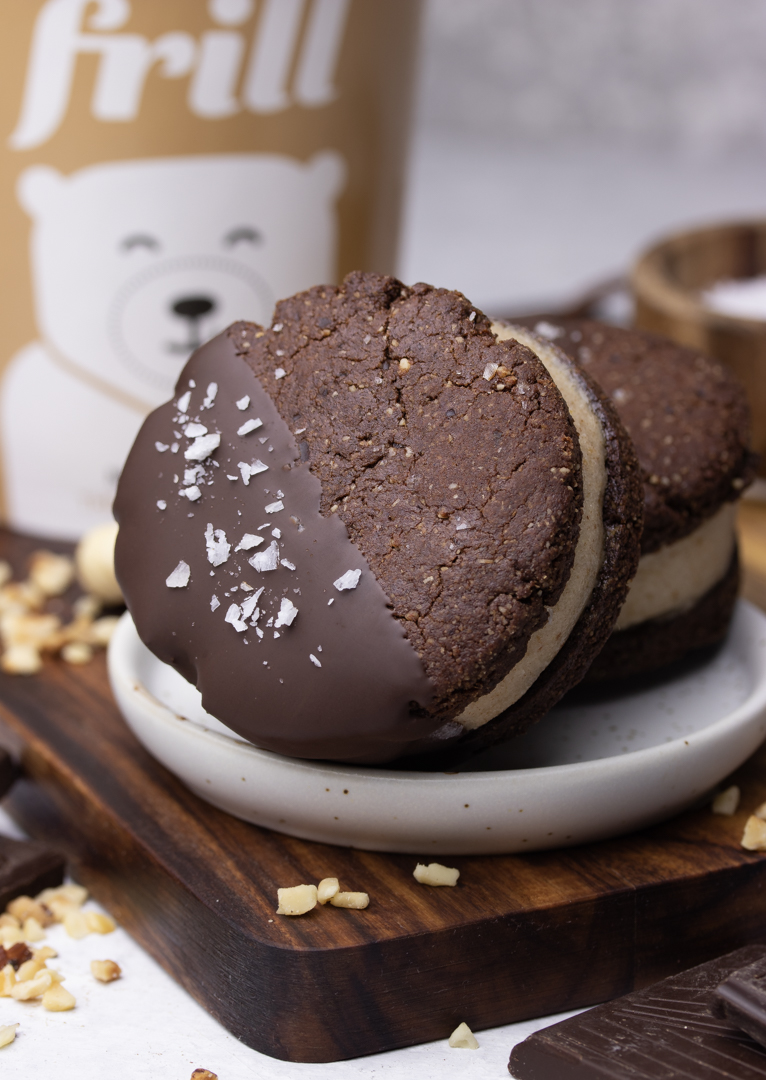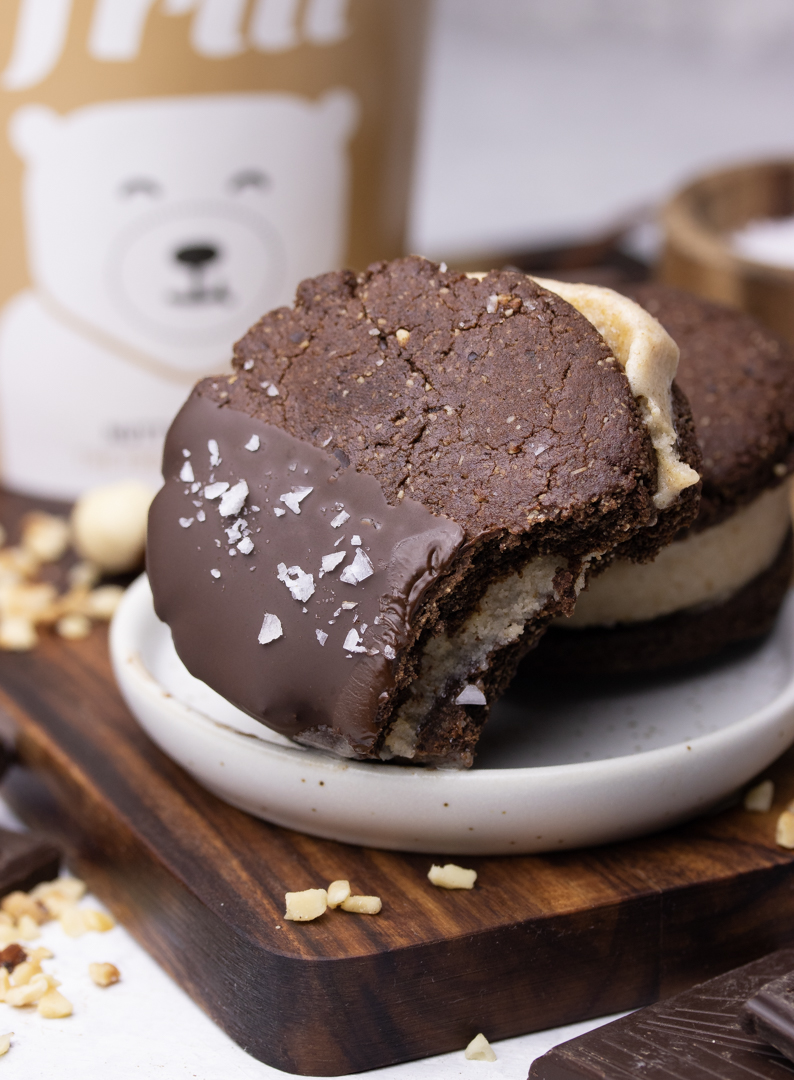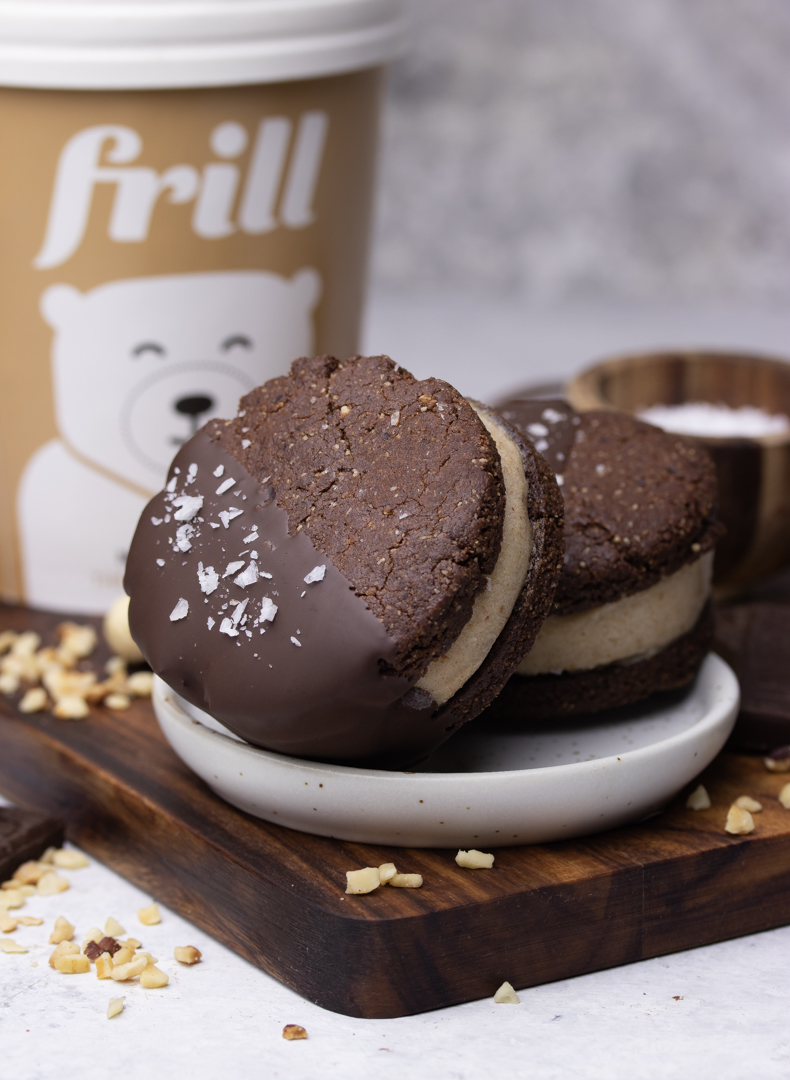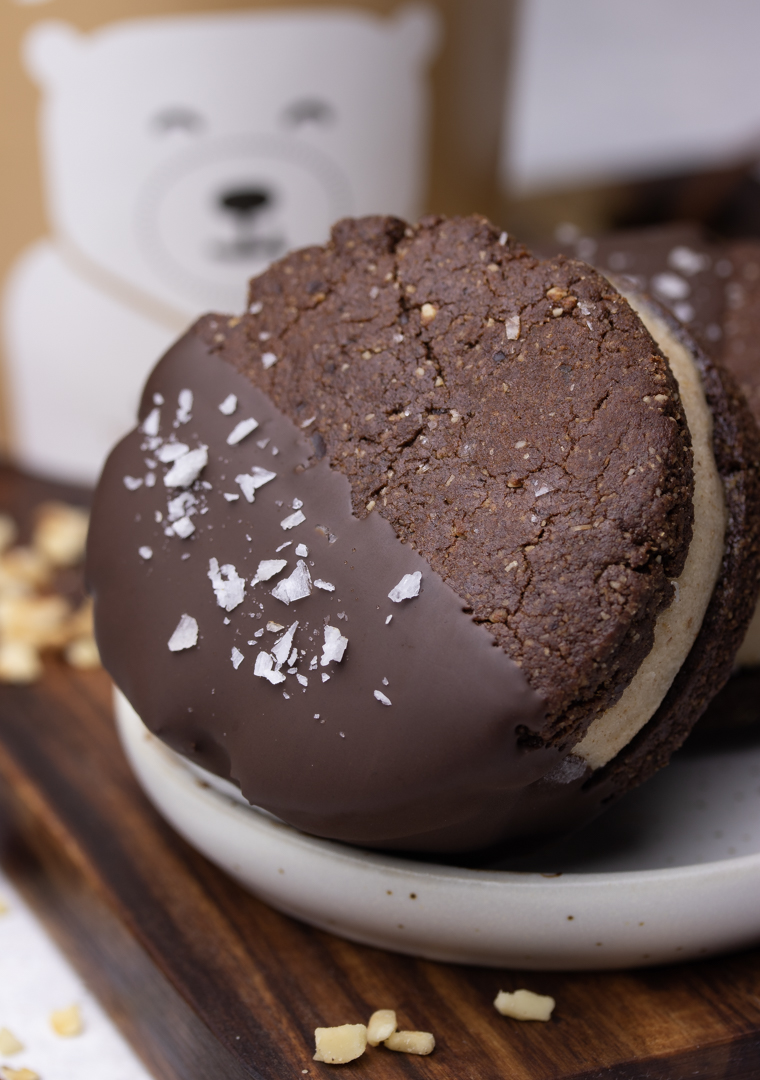 Print
Chocolate Cookie Ice Cream Sandwiches
Honestly, who doesn't like a good delicious ice cream sandwich? The combination of the perfect chocolate cookie and delicious ice cream simply is unbeatable.
Author: Hanna
Yield:

4 double cookie ice cream sandwiches
Instructions
To assemble, scoop out around 1 dl / 1/3 cups worth of ice cream onto one cookies. Then place another cookie on top and press gently to spread the ice cream over both cookies. Alternatively, if your ice cream is in a paper pint you can slice it like in this video.
Keywords: Cookie ice cream sandwich, vegan, easy, healthy, gluten free