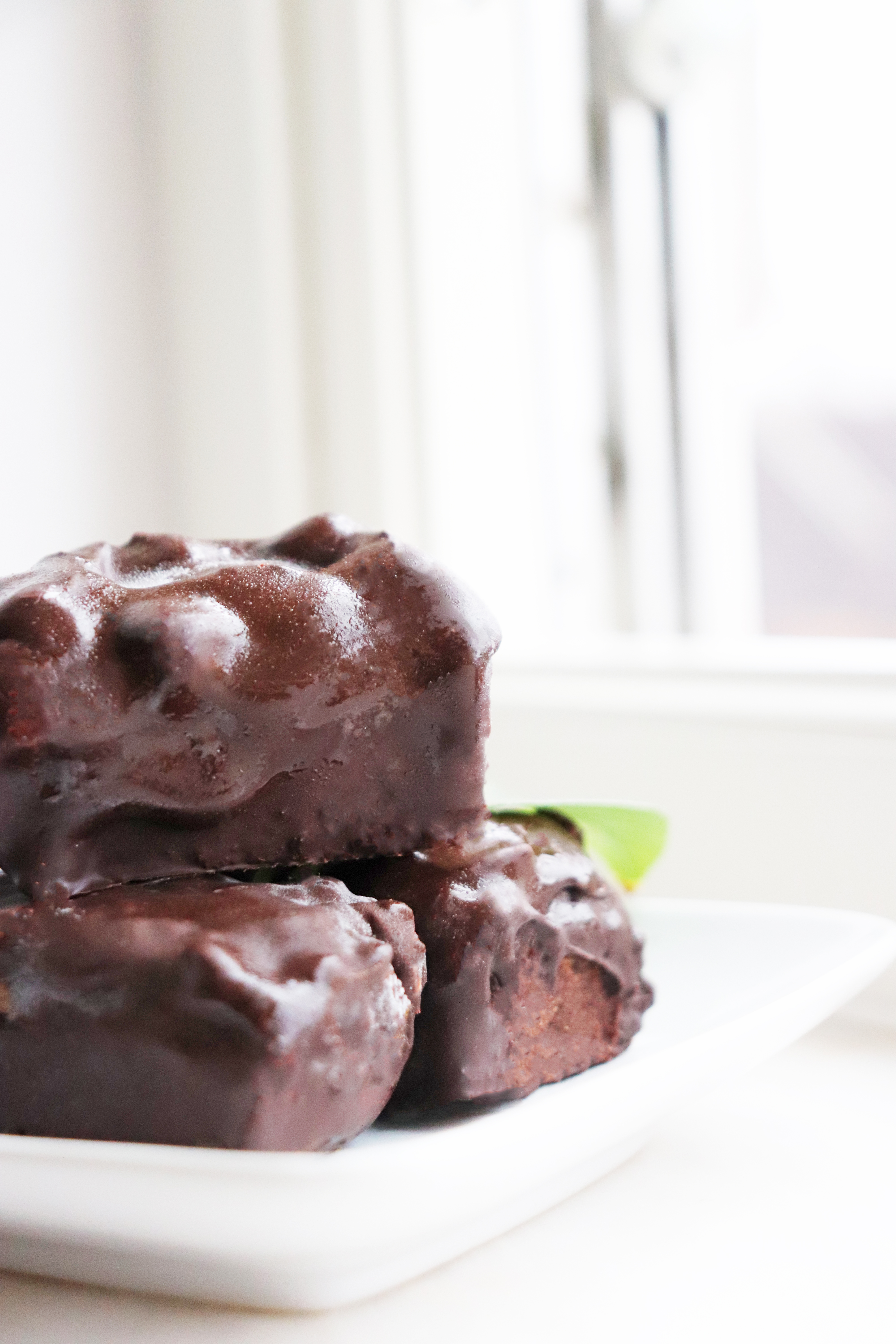 Snickers, a world-famous treat that very few can resist, not without reasons. I know there are as many snicker recipes as food bloggers in the world. Nevertheless, I thought I could make my own improved version with my very own Hanna twist. So, voilà! Worth adding, my version actually contains a secret veggie ingredient for extra deliciousness. Pretty rad, right? (You're supposed to say yes, veggies are hella cool)
I really hope you guys give the recipe a go, not to forget, enjoy it as much as my whole family has. They all disappeared a bit too quickly, haha.
Before you move on and find out how to make these bad boys, I got to give you a tip! Personally, I loooove the snickers straight out the freezer, which also is where I store them. I just think they their texture becomes almost like ice cream in the freezer, which is absolutely delicious.
Enjoy guys!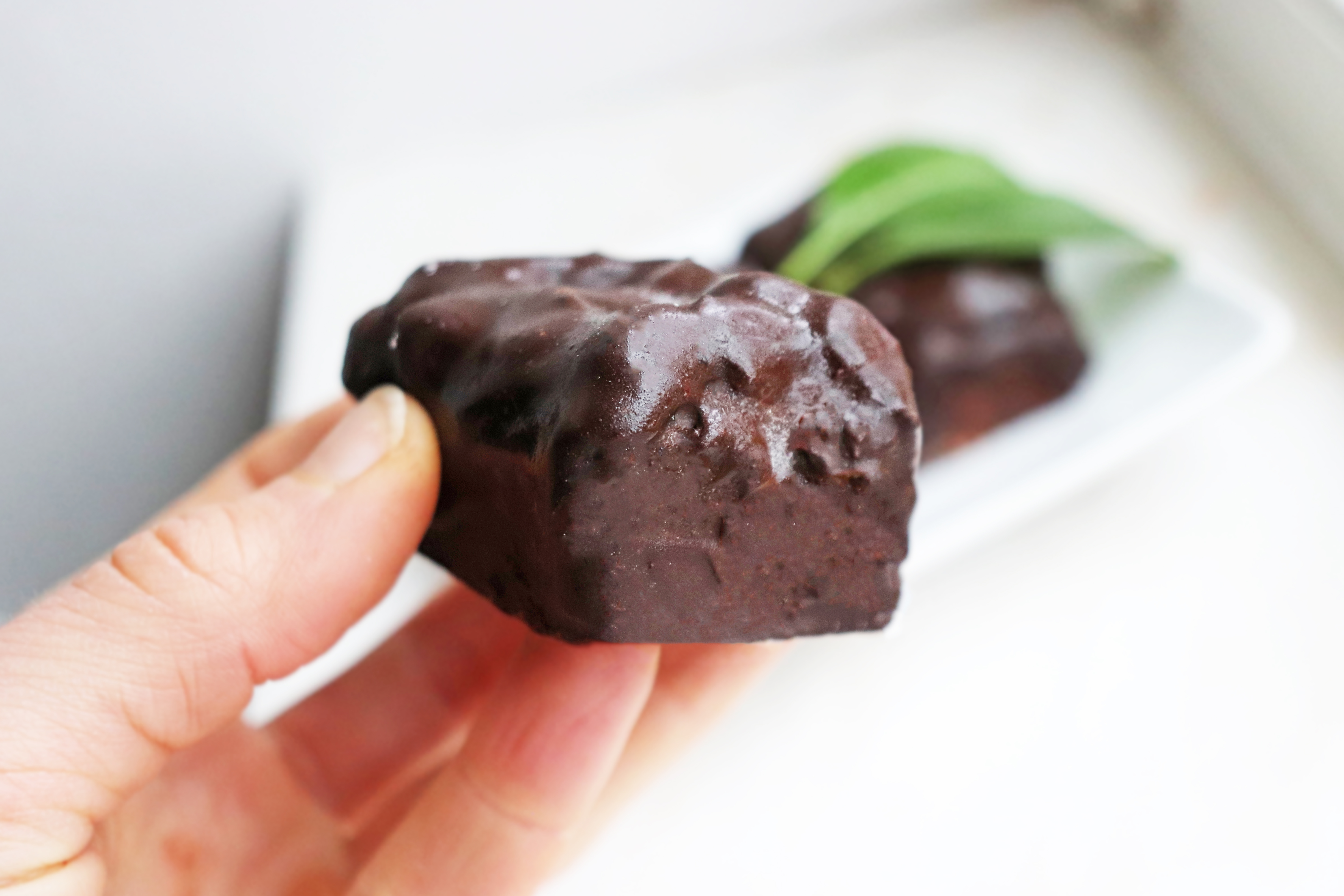 Print
Snickers with a hidden veggie
250g

/ 25 pitted dates

1

,5 dl / 2/3 cup water
Approximately 1,5 dl / 2/3 cup / 100g roasted peanuts or other nuts of choice or buckwheat or other crunchy toppings
Approximately 100-200g dark choclate chocolate
Bottom biscuit layer
3

,5 dl / 1 1/2 cups oat flour*
A small pinch of salt

1

,5 tsp baking powder

2

dl / 3/4 cup date purée
Caramel layer
200g

/ 7 ounces / one medium cooked and peeled sweet potato
The rest of the date purée
A pinch of salt

1/2

–

1

tsp cinnamon, depending on preference

1/2 tsp

vanilla extract or essence

3 tbsp

roasted nut butter
Instructions
Preheat the oven to 175ºC / 350ºF.
Mix the dates and water smooth in a mixer or food processor.
In a mixing bowl combine 2 dl / 3/4 cup+1 tbsp of the date paste and all the ingredients for the biscuit layer.
Line a 20 x 20 cm / 8 x 8 inch tin with baking parchment. Push and spread out the dough in the tin. Pierce with a fork and then bake for 20 minutes or until golden. Let cool in the freezer.**
As the base is baking, start to prepare the caramel layer. Mix all of the ingredients in the same mixer/food processor as before.
Evenly spread the caramel paste on the biscuit layer, once cool. Evenly divide the peanuts all of the "cake", slightly push them down. Cut into 30, or as many as you wish, bars.
Melt the chocolate in the microwave or over a water bath. Dip and coat the bars in the chocolate. Let the chocolate harden and serve.
Notes
*or any other flavour wise suitable flour for example any nut flour of choice, almond, coconut, etc.
**You could also skip the baking powder and baking, and just let it stiffen in the freezer.
Keywords: Vegan, whole food, gluten-, oil-free, fruit sweetened, hidden vegetable, snickers