I have a recipe for Snickers already (I need to update it though), however, they're a bit of a fuss to make. Making multiple layers of anything can be annoying as heck sometimes, so I thought I'd share a slightly easier recipe that honestly is even more delicious as well. These bad boys are chewy, nutty, sweet, chocolatey, and finger-lickingly delicious!
We pretty much always have some kind of baked good/treat in my house, which my parents do like. However, some recipes disappear quicker than others, like these bad boys, which is one of the best signs for how absolutely delicious something is. Let me tell you, these disappeared in record time.
Enough said, enjoy!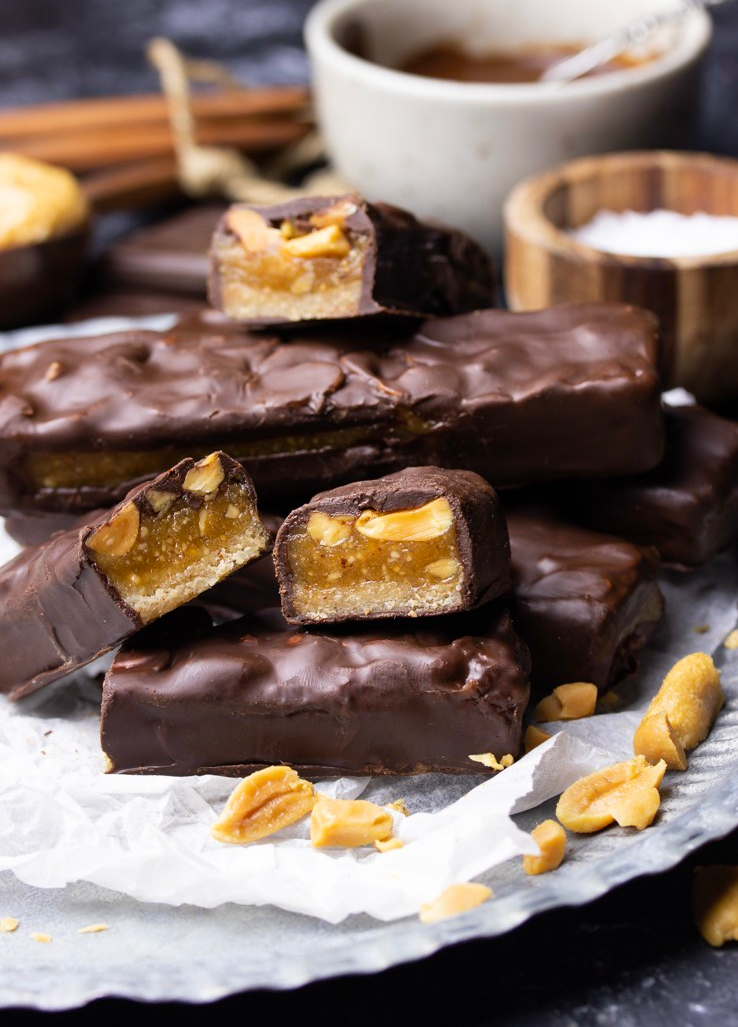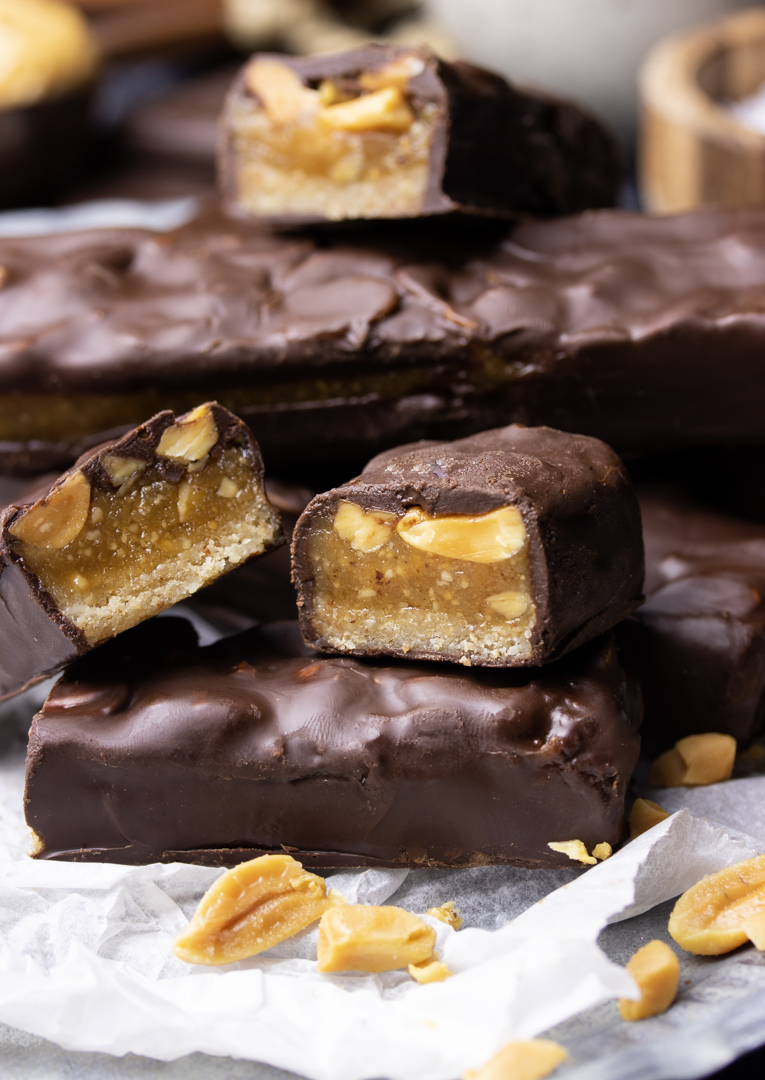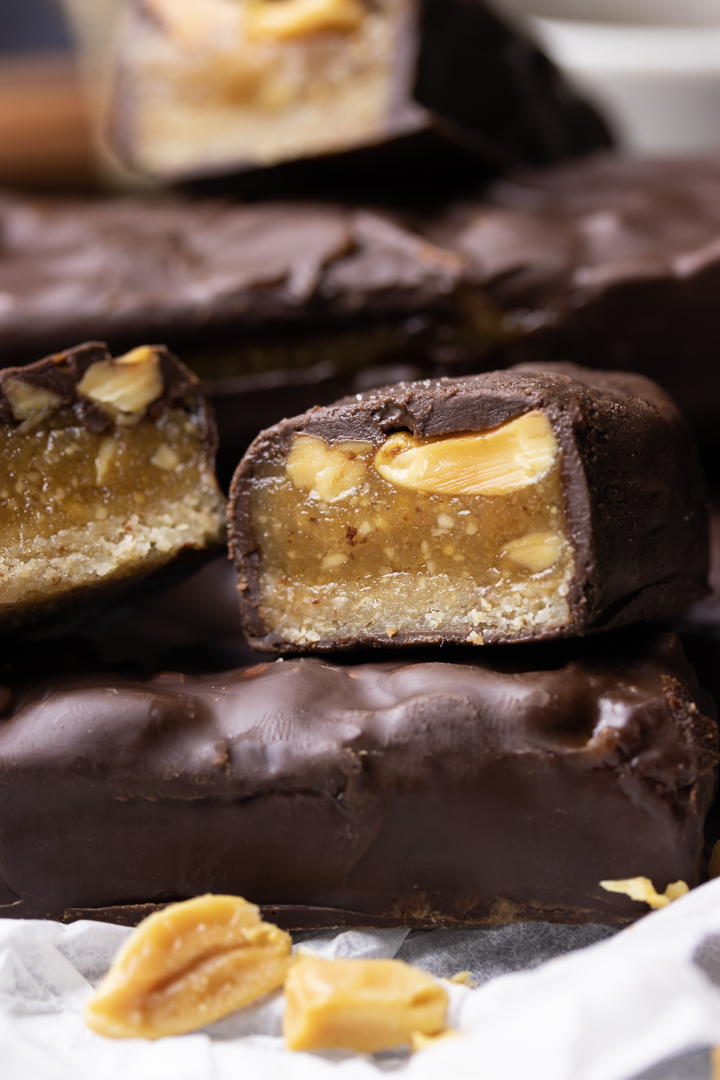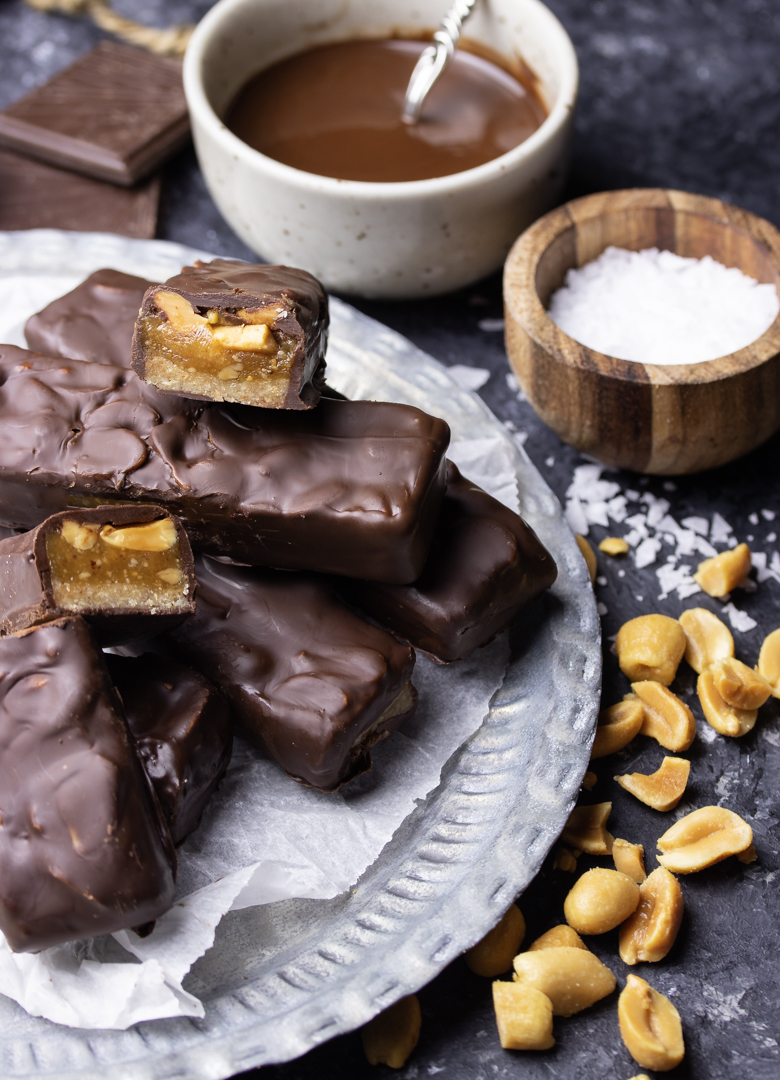 Print
Divine One Bowl No Bake Snickers
A new and improved version of Snickers that doesn't require any baking, is vegan, gluten-free, as well as wholesome.
Bottom
50g

/ 1,75 oz flour (I used oat- and almond flour)

1 tbsp

liquid sweetener

1/2 tbsp

nut butter
A small splash of water
A pinch of salt
A splash of vanilla extract
Filling
5 tbsp

peanut butter

3 tbsp

liquid sweetener
A hearty pinch of salt
A splash of vanilla extract
Topping
A handfull of roasted peanuts
Melted chocolate for coated
Instructions
Line a small rectangular or square dish with parchment paper or plastic wrap. My dish was 10 x 10 cm / 4 x 4 inches.
Start with the base by, in a small bowl, combining the flour, liquid sweetener, nut butter, water, salt, and vanilla into a nice dough. Transfer to the prepared dish and press into an even layer.
In a small bowl, mix the peanut butter, liquid sweetener, salt, and vanilla into a nice rather thick sauce/paste. Transfer to the dish and spread into and even layer. Sprinkle the peanuts on top of the caramel and using your hands push them down into the caramel. Let firm up in the freezer for around 30 minutes.
Take out of the freezer and cut up into bars. Dip and coat in some melted chocolate, let set, and devour.