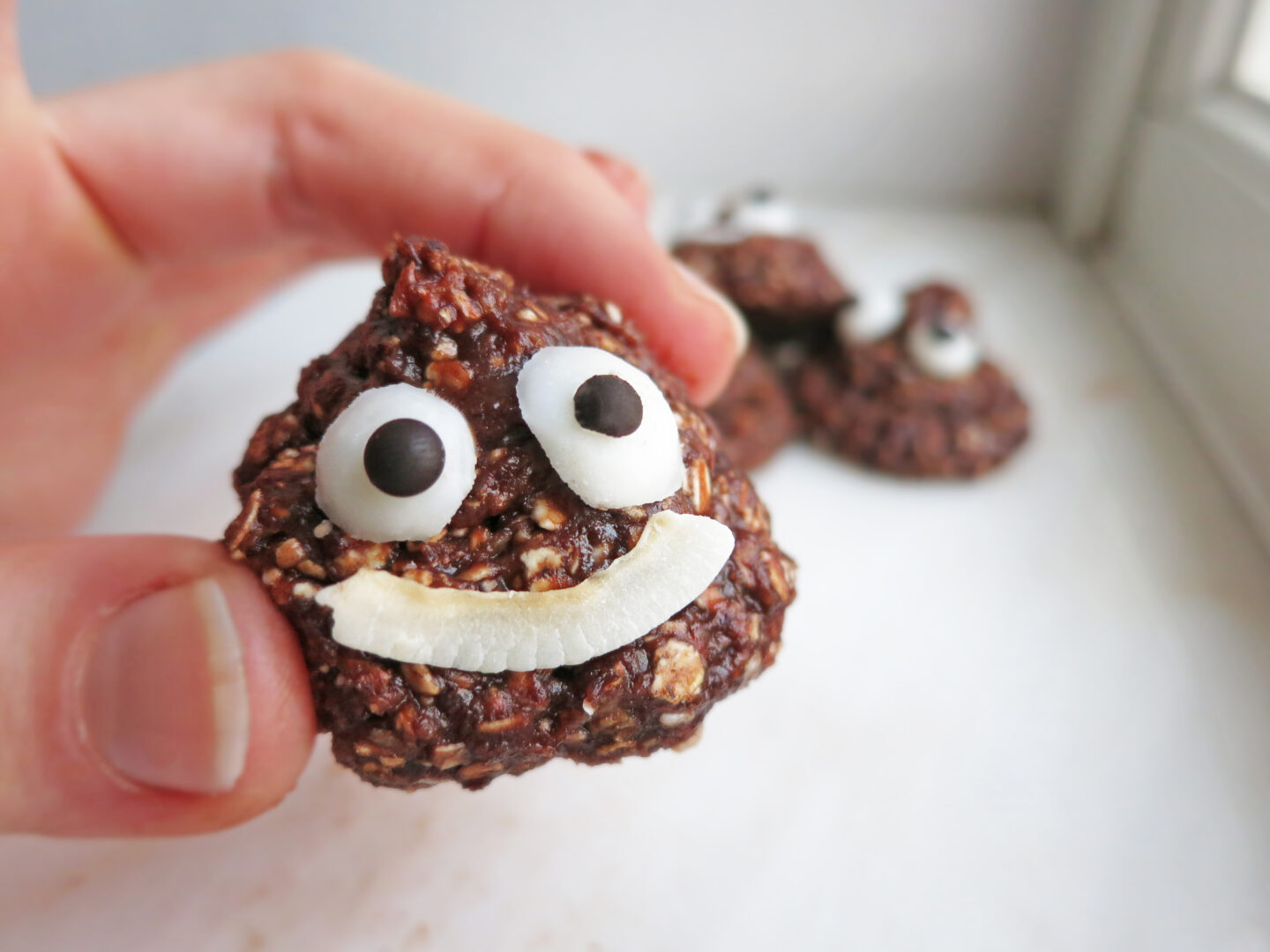 What can possibly be more suitable for Halloween more than small poop stacks of good, healthy, hearty deliciousness? Probably very few things, hehe.
Enjoy!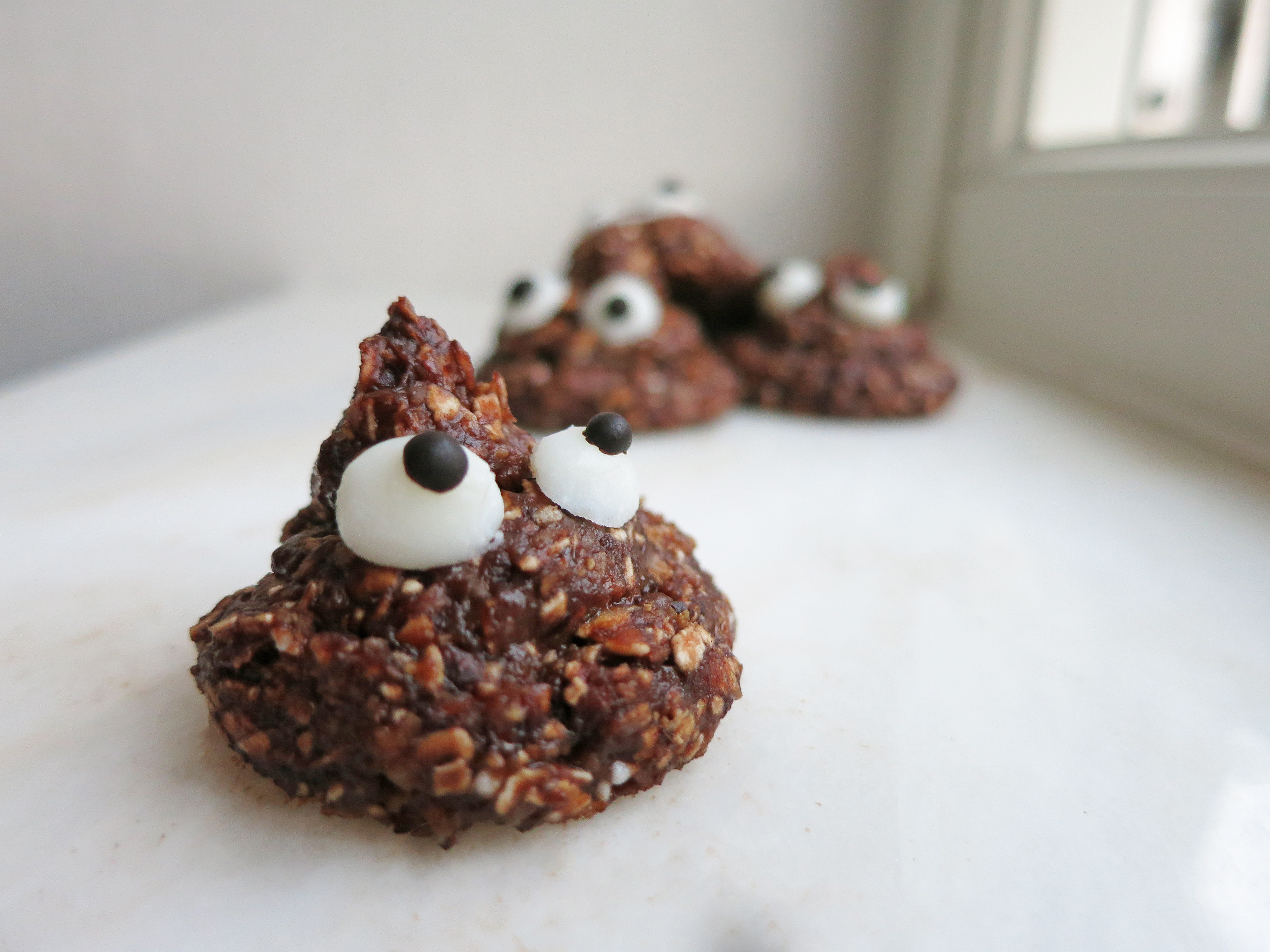 Print
Mocha Chocolate Poop emojis
8

pitted dates

2

dl / 1 cup minus 3 tbsp cup rolled oats

1 tbsp

of nut butter*

2 tbsp

cocoa powder

0

,5 dl / 3-4 tbsp cup strong coffee

6

–

8

tbsp water
A small pinch of salt

1/4

vanilla extract/essence
Optionally a couple tbsp of shredded coconut or pearl sugar for mixing in (for extra authenicity)
Googley eyes of choice (I made mine using coconut butter mixed with a little bit of coconut oil and the pupil using 90% dark chocolate)
Optionally Coconut shavings for mouths
Instructions
Mash the dates in a bowl with a fork. If your dates aren't soft enough mix them in a blender or food processor with the coffee.
Add the rest of the ingredients, except for the water, and mix using your hands or a large spoon or such. Add the minimum amount of water and work in. Eventually add more. The "dough" shouldn't be like all liquidy but soft/smooth anough to be piped using a piping bag.
Now on a plate or cookie tray lined with plastic foil or parchment paper pipe out small poops and decorate with the eyes. Let set for a bit in the fridge and enjoy!