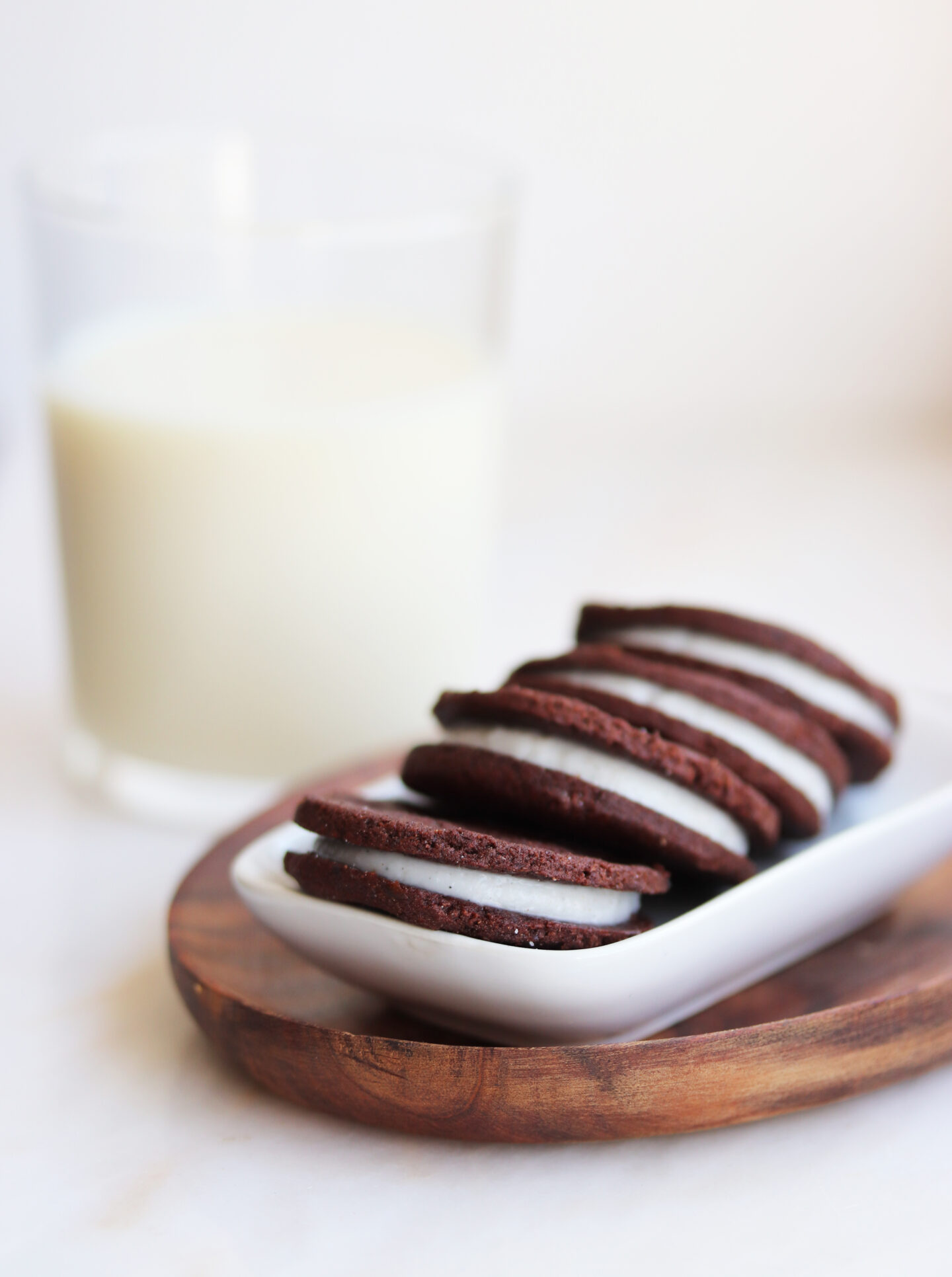 Oreos are one of the most well-known "accidently" vegan treats. As they contain some ingredients that are simply "meh", I thought it was the perfect excuse, for a baker-holic like me, to bake my own oreo cookies.
I feel obliged to tell you guys, the cookies are a lot more chewier than "reuglar" oreos. At first I hesitated to even call them oreos, but with a name like "oreos" people get a better general sense of what the cookies are. Anyway, I don't mind the chewyness, neither do my friends. These bad boys are one of the few recipes my friends have tried, and they love it.
Lastly, remember to add a good amount of cocoa and salt to the cookies! It's what give them the extra goodness and "oumph" flavour wise. Almost forgot, if you don't want your filling to taste much like coconut, you can switch out the coconut butter for refined coconut oil or vegan butter.
Enjoy!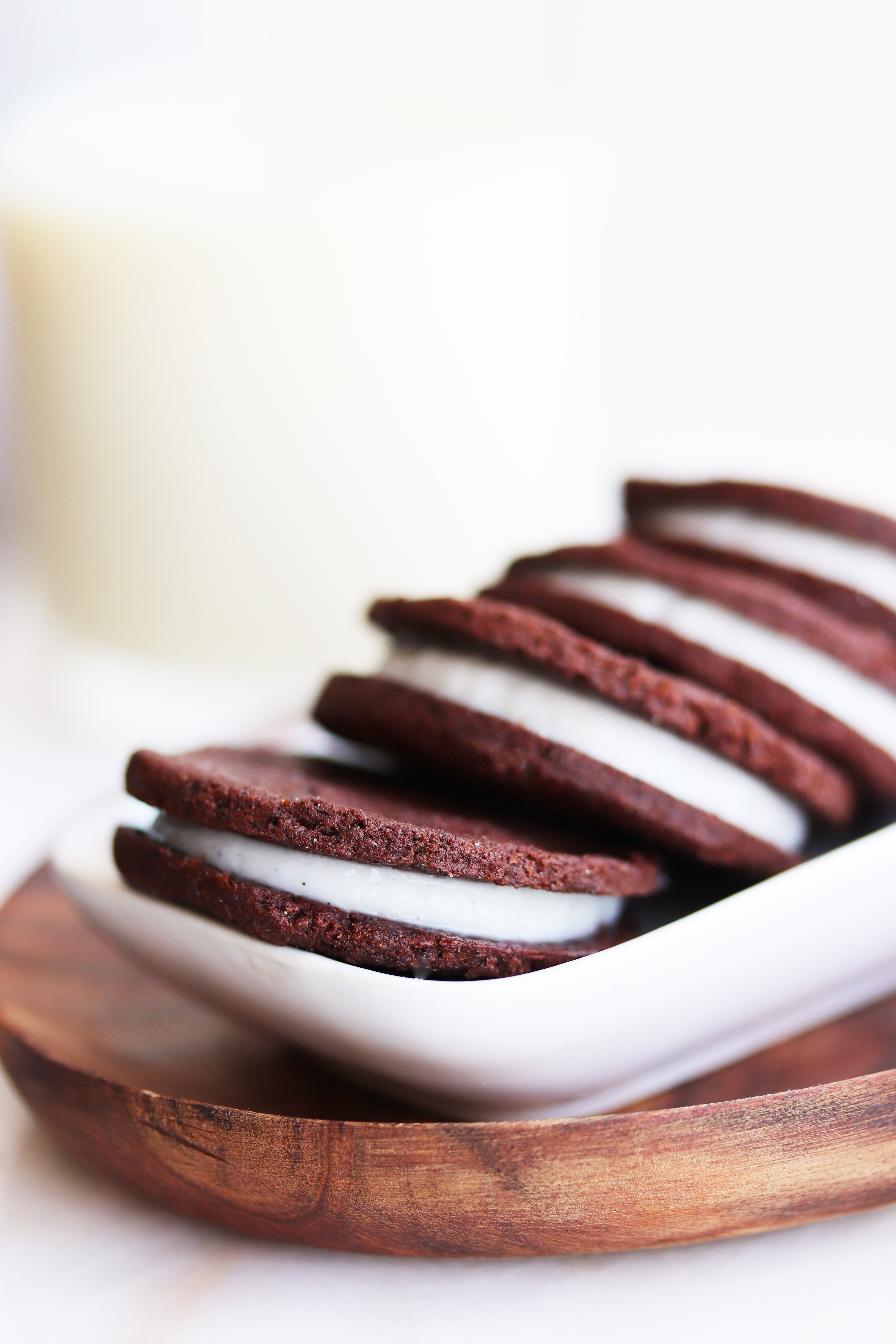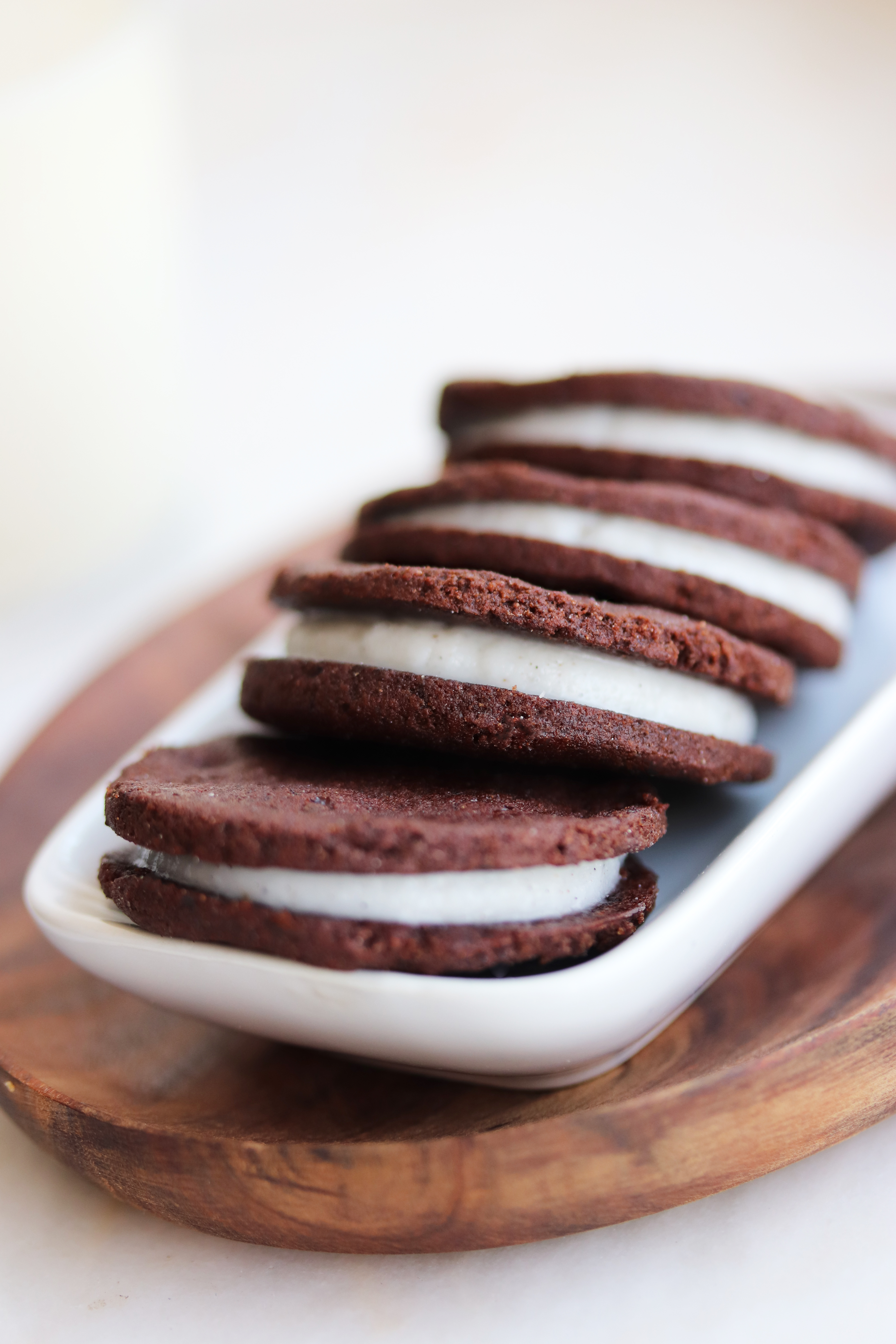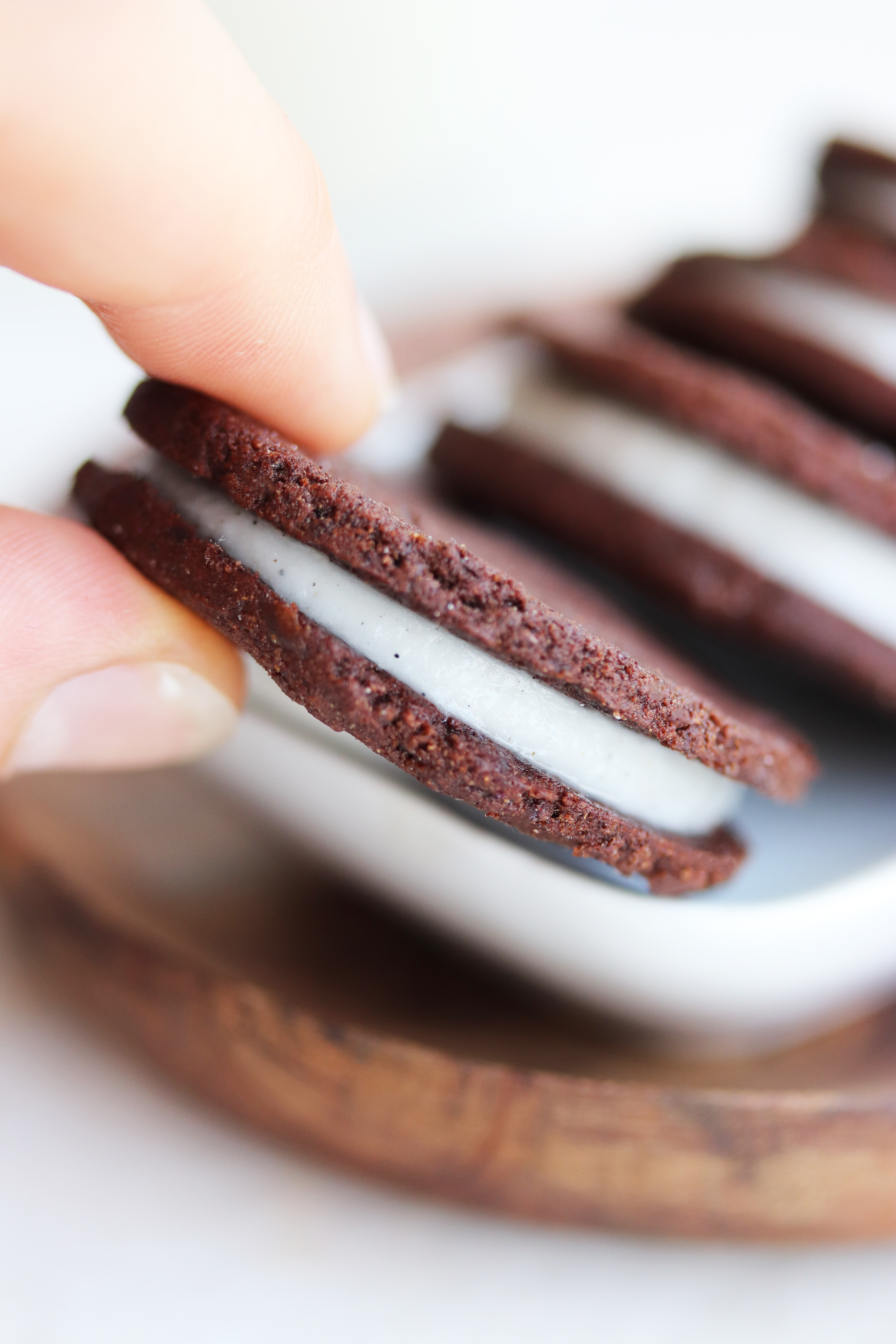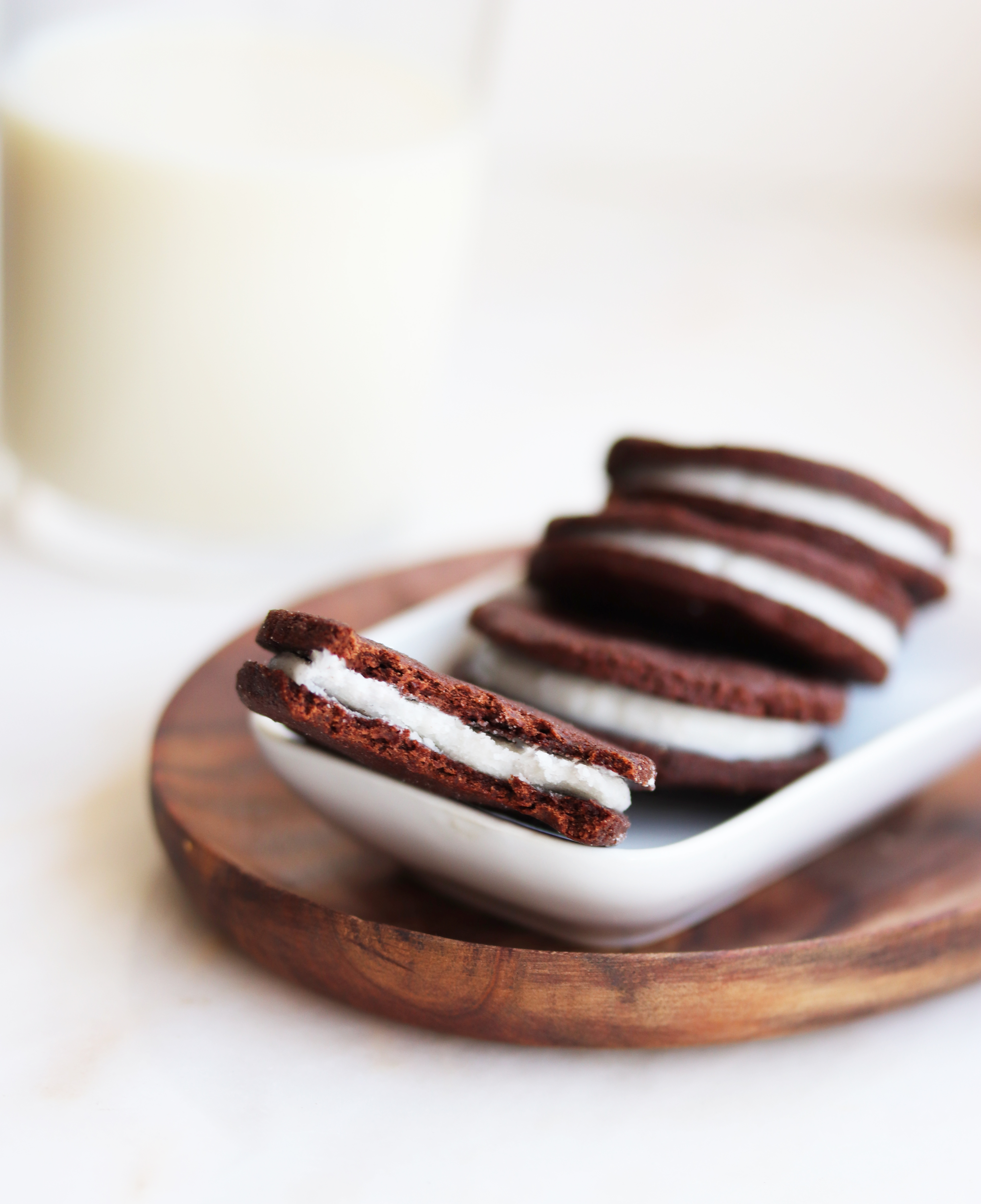 Print
Super simple 4 ingredient Oreos
These cuties are slightly chewier than the classic yet utterly delicious
Cookies
15

/ 150g pitted dates

6 tbsp

flour of choice (I used durra flour)

1

,25 dl / 1/2 cup cocoa powder

1/2 tsp

baking soda
A hearty pinch of salt

1/2 tsp

vanilla extract/essence
Filling (optional)
1

,2 dl / 1/2 cup powdered sugar

1

dl / 6 tbsp coconut butter

1/2 tsp

vanilla bean powder
A pinch of salt
Instructions
Preheat the oven to 150ºC / 300ºF.
Mix the dates as smooth as possible in a food processor. Add the rest of the ingredients and mix until combined.
Divide the dough into 36 balls , 5g each. Place the balls on a piece of parchment paper. Using your hands, press and thin out the balls and use an oreo sized cutter or glass to cut circular oreo cookies.
Transfer the parchment paper with the cookies to a cookie tray. Bake for around 10-15 minutes, be careful to not burn them! Let cool and enjoy!
Keywords: Homemade oreos, vegan, healthy, gluten free