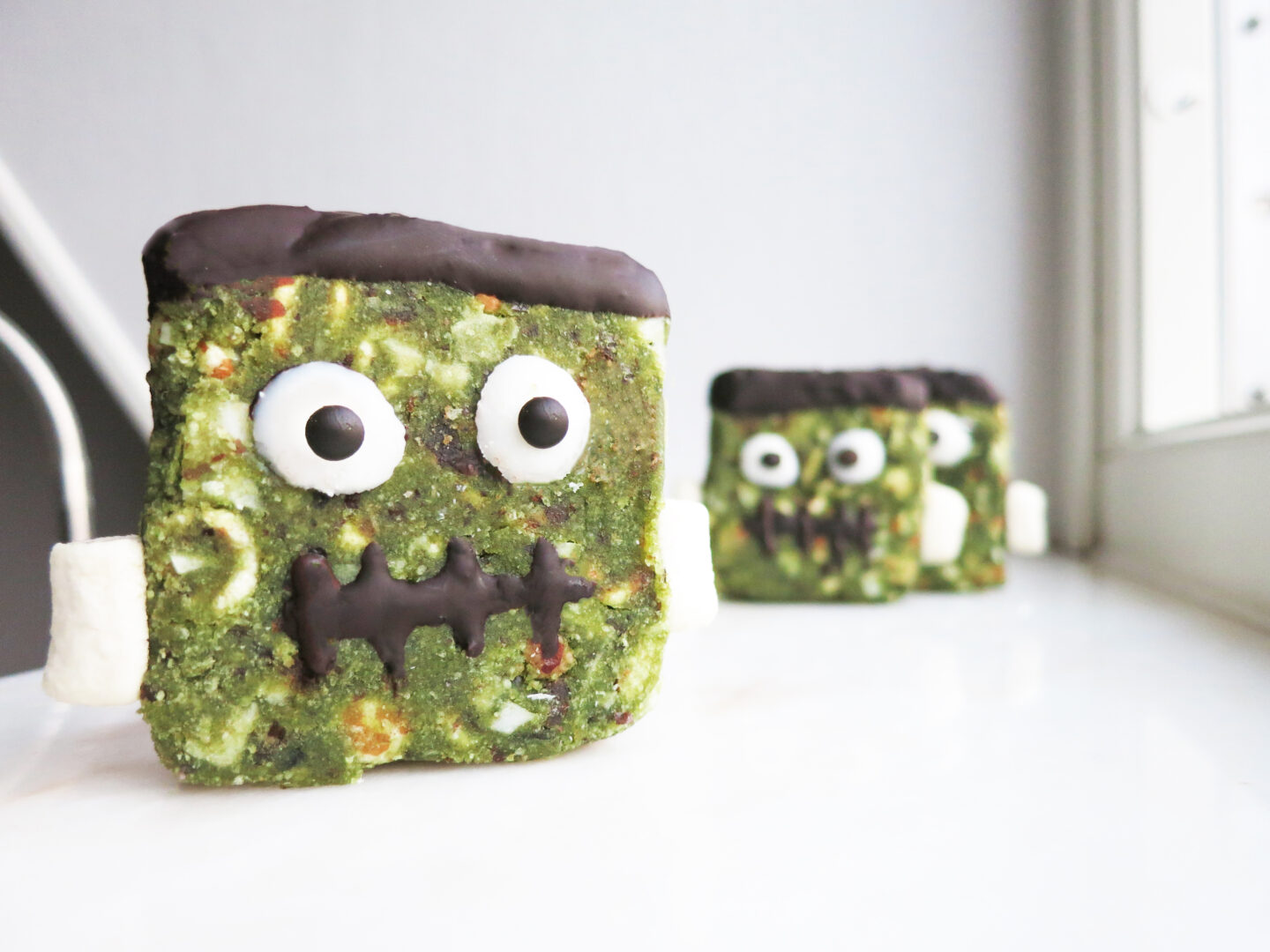 Struggling to find a good, easy, healthy but also kid friendly AND most importantly fun recipe! These bad boys are absolutely perfect for Halloween. An idea is that you can make small mini versions and serve them at your party or give it away to trick or treators.
Here, in Sweden, we don't really celebrate Halloween. It is mostly an excuse for young children to walk around and get free candy and teenagers to have parties. Nothing more than that really. The best part, if you ask me, is all the creative recipes that pop up around this time! I just love to go through Instagram and scroll through heaps of inspiring, entertaining recipes. What's your favourite part about Halloween? Please do comment bellow!
For now, enjoy! Happy Halloween!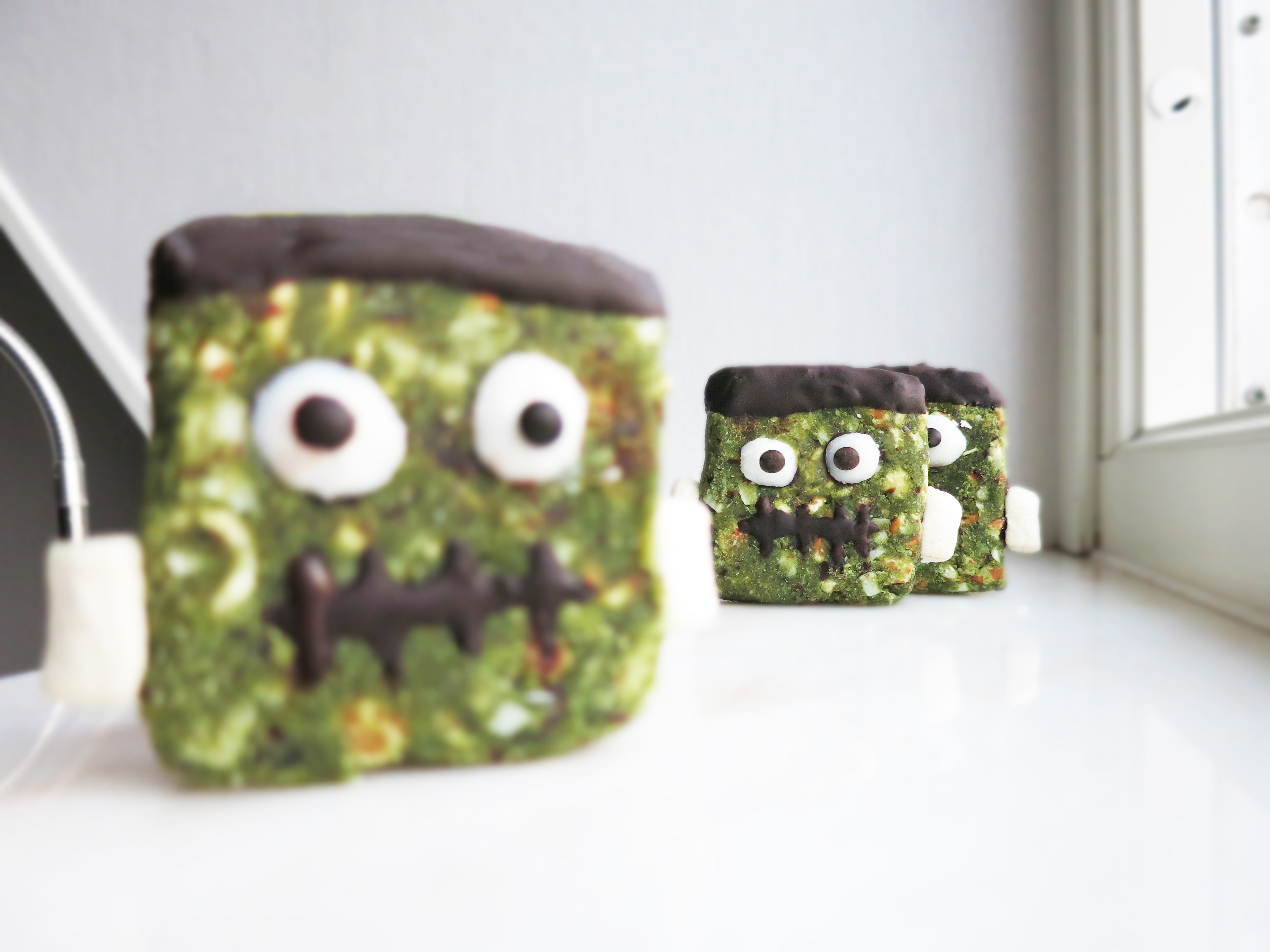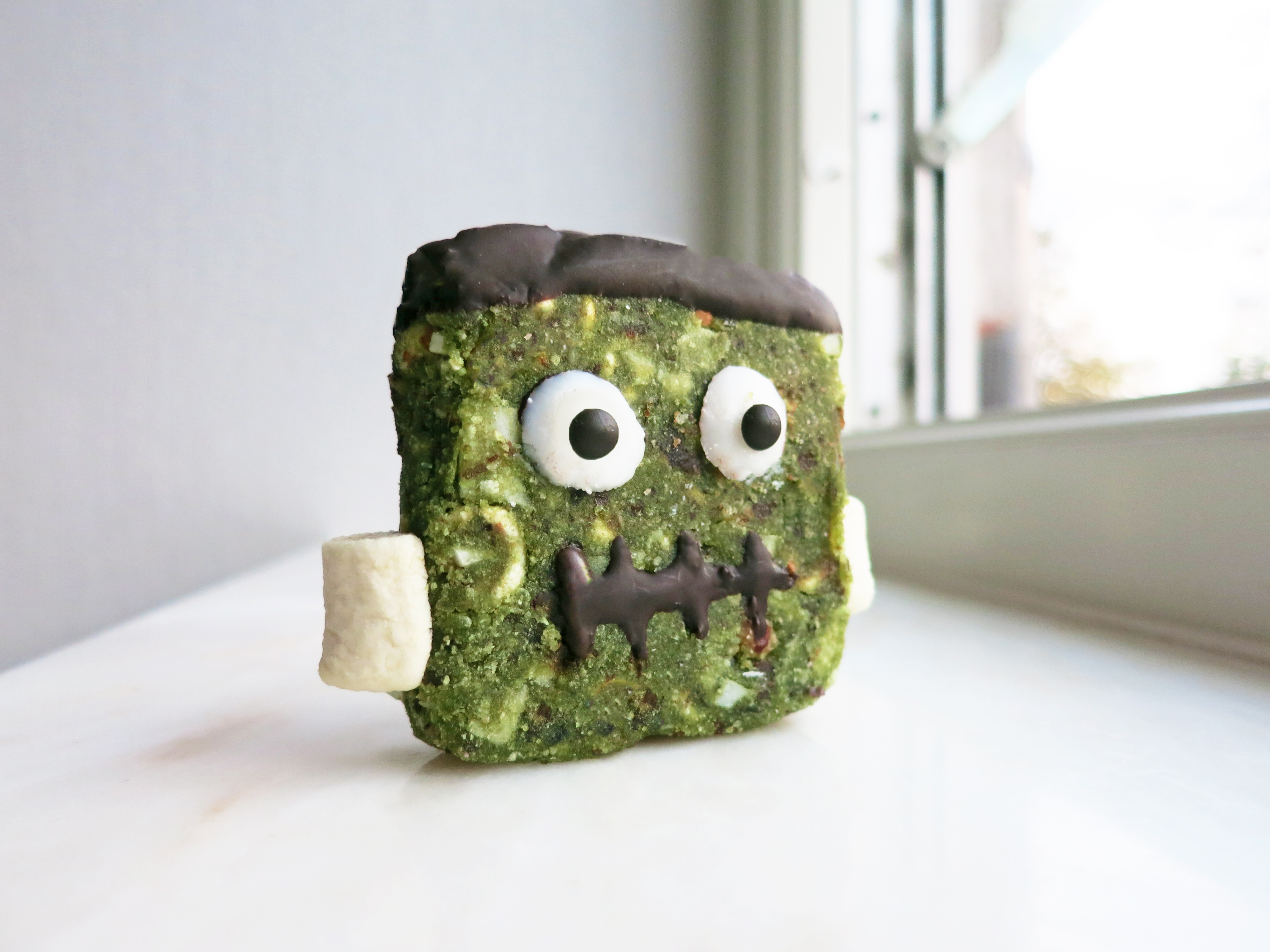 Print
Lime & Coconut Frankenstein Heads
1

,25 dl / 1/2 cup / 100g / 10 pitted dates

1/2 tsp

Chroella*
The juice and zest of a lime (around 2 tbsp juice and 2 tsp zest)

0

,6 dl / 4 tbsp / 1/4 cup coconut flour (can be subbed for example to oat flour)

0

,6 dl / 4 tbsp / 1/4 cup coconut shavings or shredded coconut

1

,25 dl / 1/2 cup puffed cereal or nuts or such of choice
Googley eyes of choice (I made mine using coconut butter mixed with a little bit of coconut oil and the pupil using 90% dark chocolate)

4

mini marshmallows cut in half
Chocolate for decorating
Instructions
Mix together the dates, coconut flour, colouring food of choice, juice and zest until it well combined. Mix in the coconut shavings and cereal.
Transfer the dough to some plastic wrap and start shaping into a large, thick square. Cut into four smaller squares and then decorate them using the chocolate, googley eyes and marshmallows! Enjoy!
Notes
*To archive the colour I used around 1/3 of a teaspoon of Chroella but you can use what ever you feel like, spirulina and wheat grass might work. Normal food colouring also works perfectly fine, just didn't have any at home.