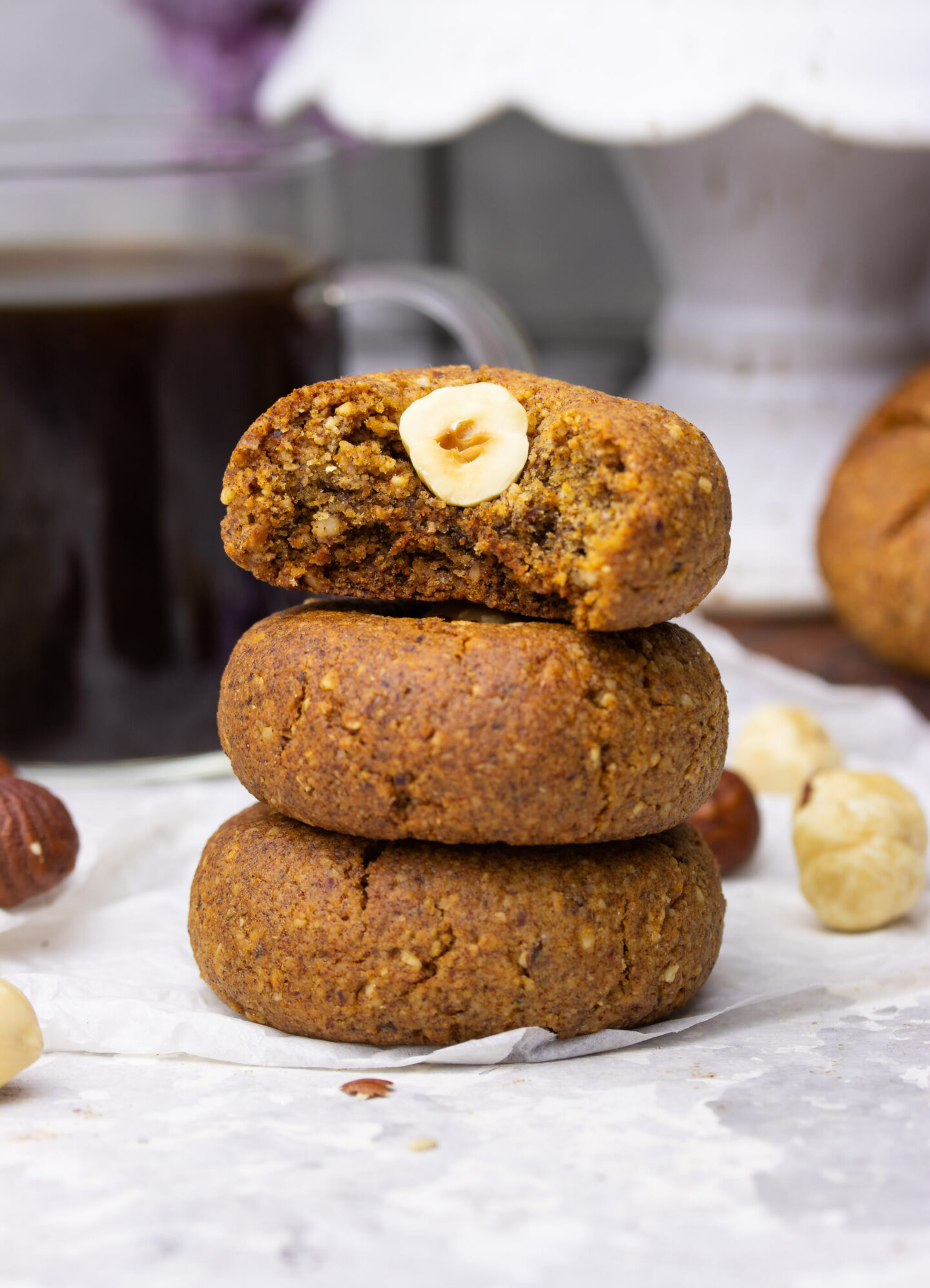 While making recipes like Tahini Salted Caramel Brownies and other not so traditional recipes, I enjoy going back to my roots and exploring the Swedish baking culture. If you didn't know, we take out coffee breaks very seriously. So seriously that we even have a cultural phenomenon called fika. Anyhow, these little cuties of deliciousness are hazelnut macaroons (not to mix up with french macarons). In Swedish they're called Nöttoppar which directly translated is "nut tops". Macaroons are nut flour based cookies mostly made with butter, sugar, nut flour, and egg white. However, on this blog we like to keep it plant based and more whole food based. Instead of the listed ingredients above, these basically consist of nuts, dates, nut-, and oat flour. After years of baking, I still am amazed by how so few ingredients, that by themselves taste nothing like a cookie, can become such a divine and delightful treat.
Anyhow, by the short list of ingredients you can probably guess that not only are these vegan, gluten-free, completely fruit sweetened, and oil-free but also pretty darn easy to make. Could it get any better? Yes, it can since they're delicious too! Hooray!
I really hope you love this recipe as much as I do, and don't forget to let me know if you try it out. In the meantime, enjoy!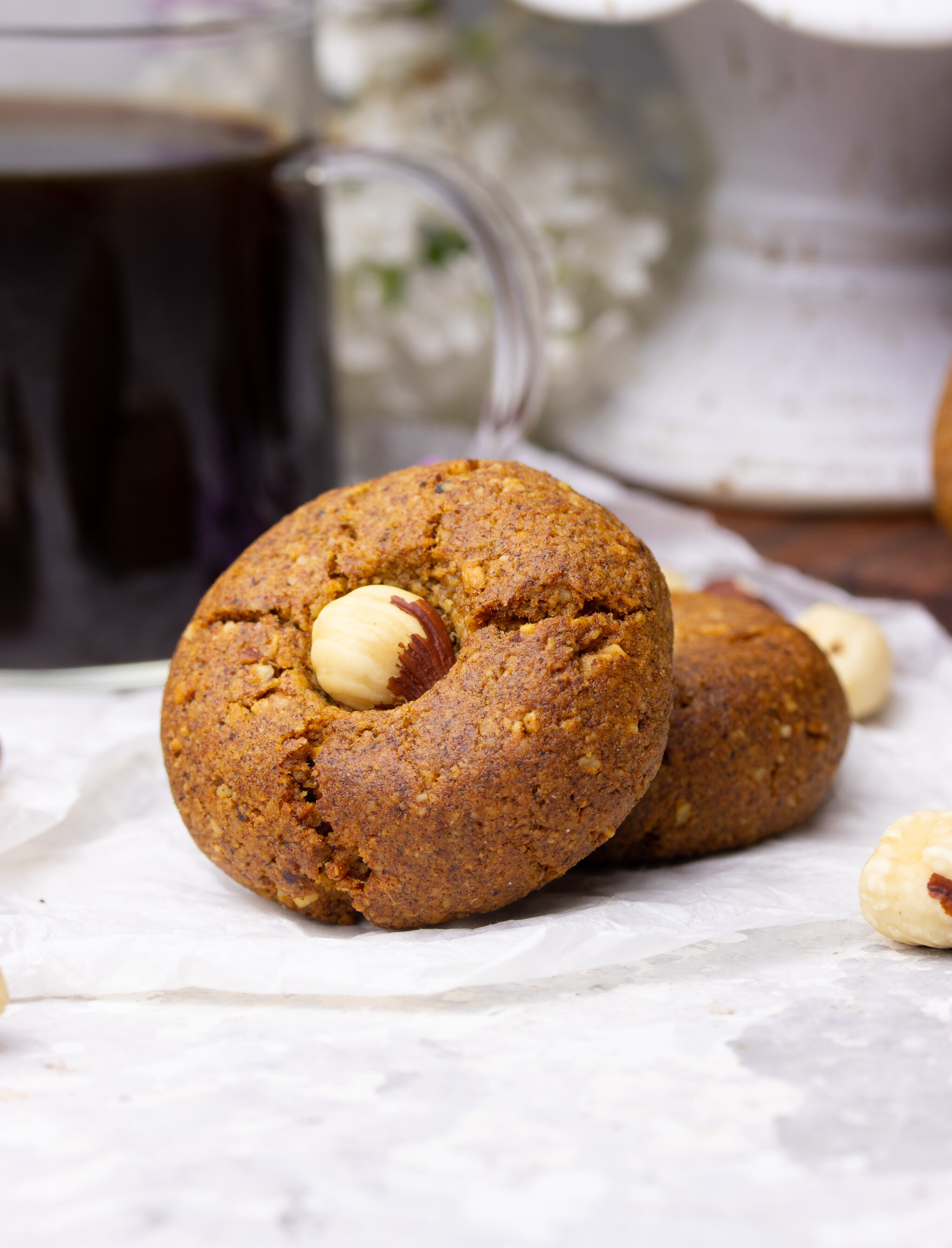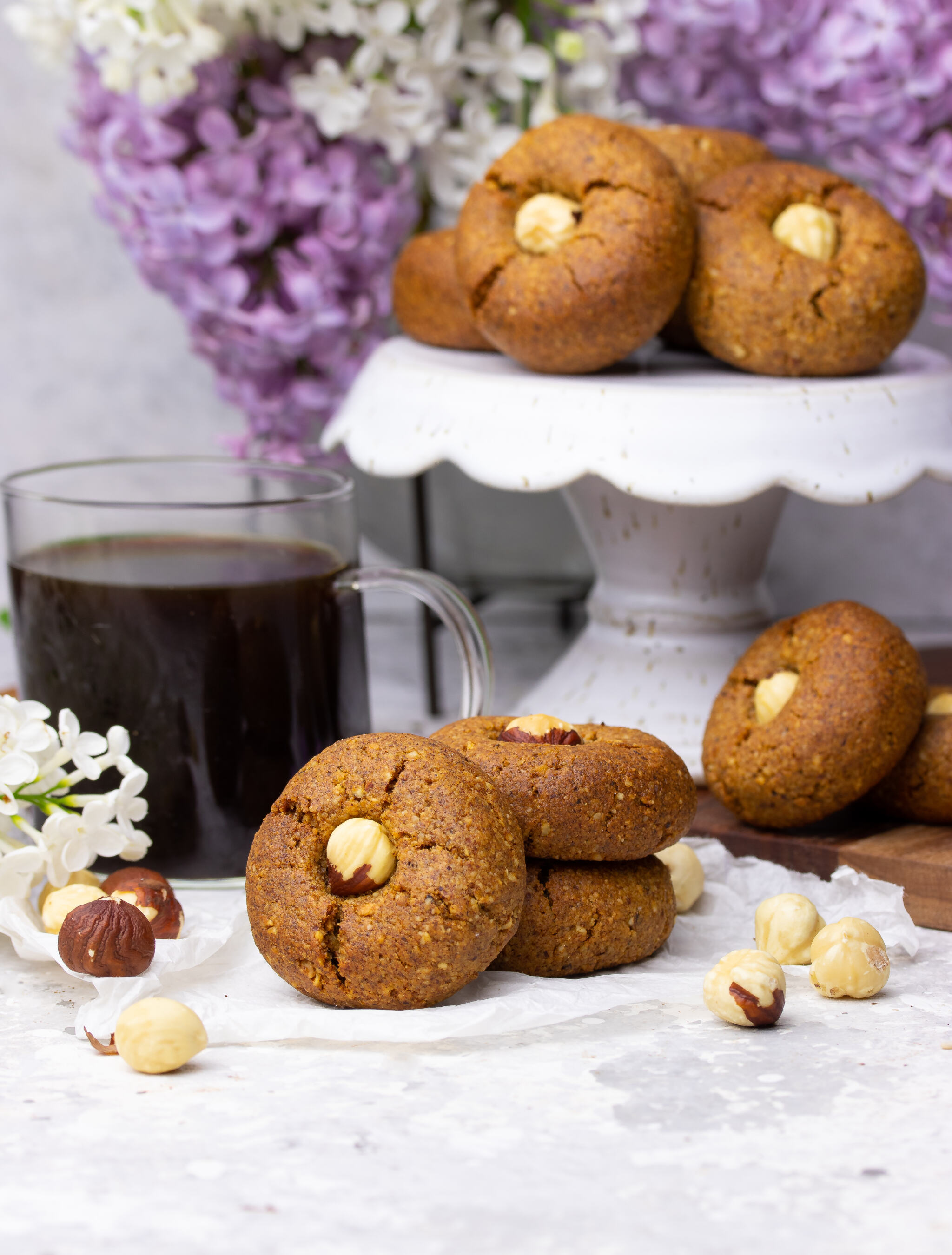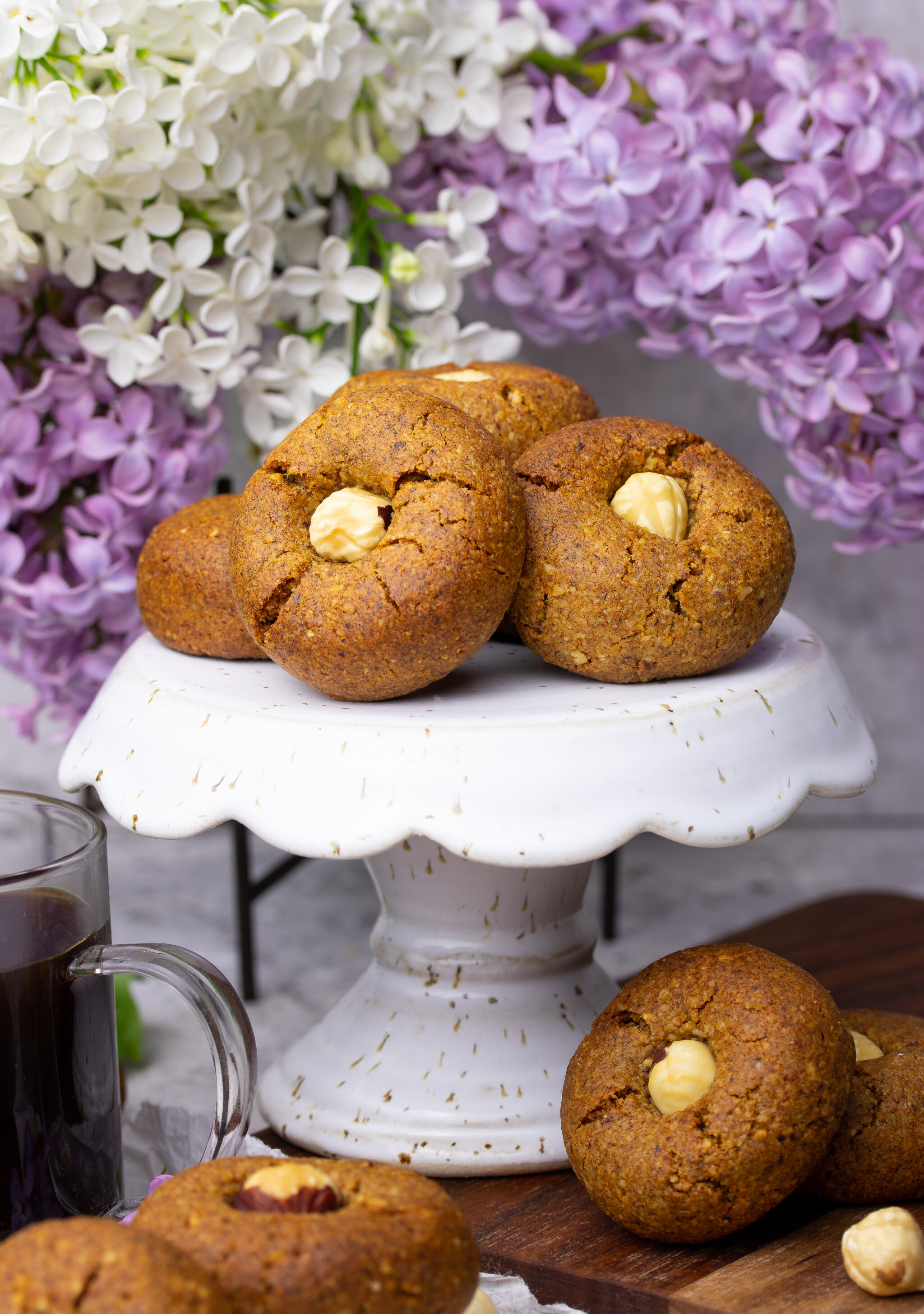 Print
Hazelnut Macaroon Cookies – "Nöttoppar"
These Hazelnut Macaroons (not to mix up with French Macarons) are delicious, chewy, perfectly nutty, and best enjoyed with a good friend (or alone). 
60g

/ 2,1 oz assorted nuts of choice, preferably roasted or more nut flour

80g

/ 2,8 oz hazelnut flour

120g

/ 4,2 oz pitted dates (I peeled the skin of mine for looks)

30g

/ 2,1 oz oat flour

1 tsp

baking soda
A hearty pinch of salt
A splash of vanilla essence

15

roasted hazelnuts, one for each cookie
Instructions
Preheat the oven to 150ºC / 300ºF and prepare a cookie tray.
In a food processor, process the nuts and hazelnut flour to a more or less fine flour. Add the rest ingredients and process until you get a nice dough that should be moist and keep it shape when pressed.
Divide the dough into 15 balls and place out on the prepared cookie tray. Slightly flatten the top of the ball and press a hazelnut into each. Bake for 13-16 minutes or until golden.
Keywords: Hazelnut macaroon cookies, vegan, healthy, gluten free, date sweetened, without oil, easy, nöttoppar