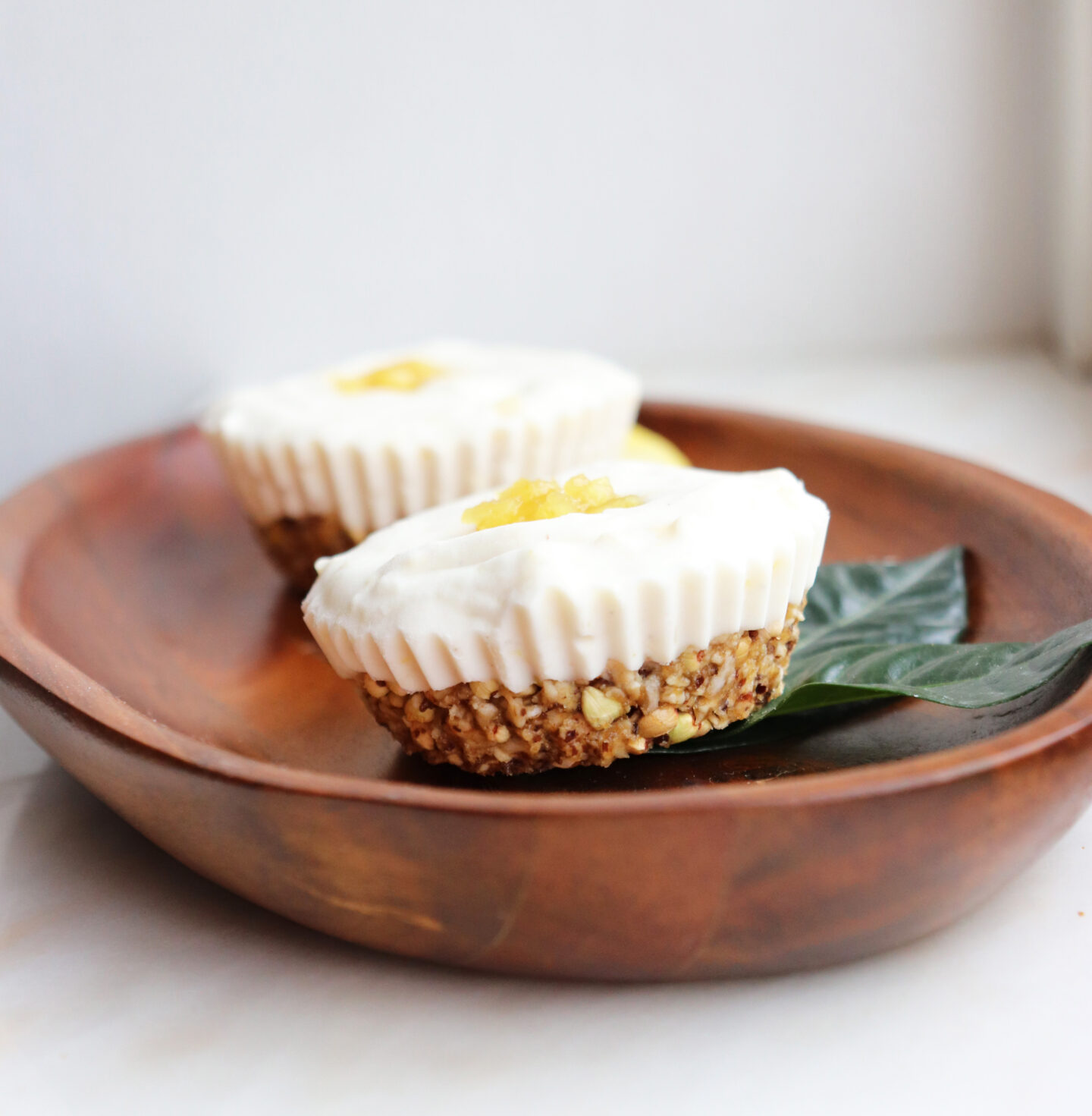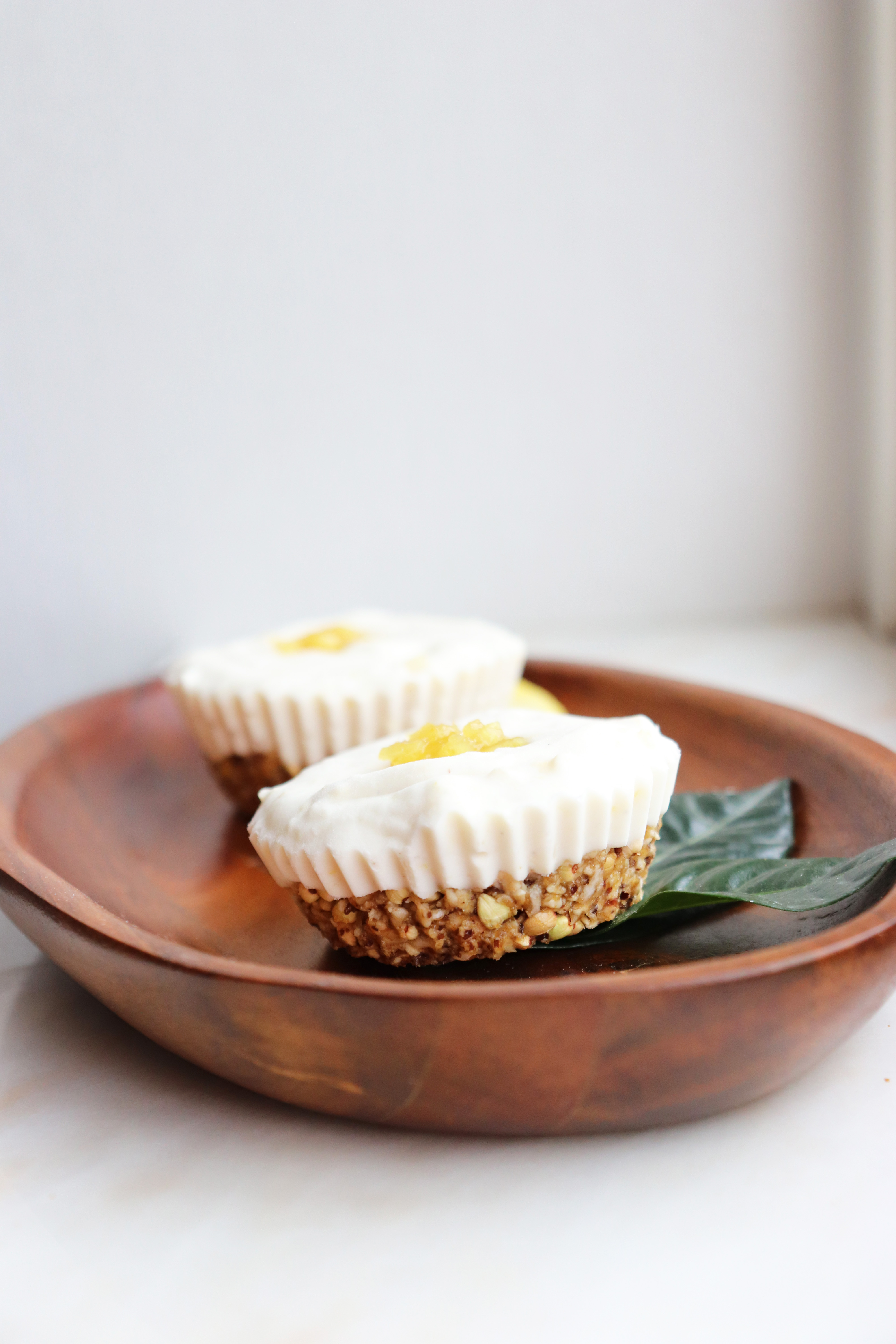 I am one of many people who when trying food at restaurants immediately has to try to recreate it themselves at home. Therefore, after I had tried a delicious ginger marmelade at a friend's house, I simply had to make some myself, especially considering that my mum is addicted to anything containing ginger. Her ginger shots are so strong so they actually make me feel slightly sick, hehe.
Did you know that ginger is more than very healthy? Ginger is an extremely delicous ingredient to pair with anything from chocolate to coconut. Add some ginger to whatever recipe and voilà, the recipe is improved by far.
Let us talk about these little cuties now. I am not the biggest fan of the whole coconut-mania that has taken over social media. I am sorry, but I don't think coconut oil is the cure for cancer, or anything like that. However, coconut can be used for its scientific properties. For instance, coconut contains a large amount of saturated fat (the kind of fat we shouldn't eat too much of regardless of source), and therefore hardens in the fridge, and is liquid/soft in room temperature. This property, that it hardens, is what I took advantage of in this very recipe. The coconut doesn't only give the filling a nice creamyness and delicious flavour, but also makes it the perfect consistency for eating.
Enjoy!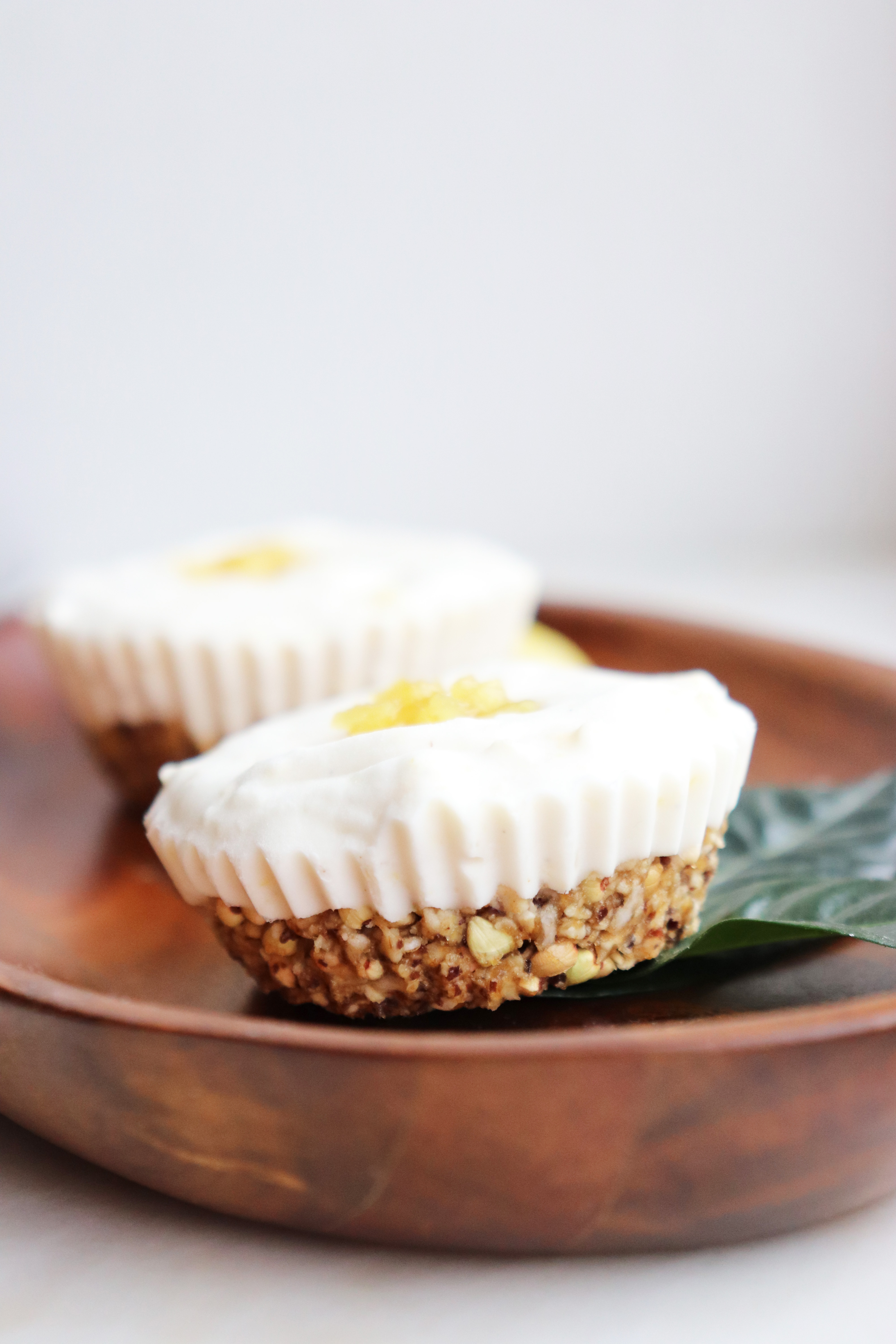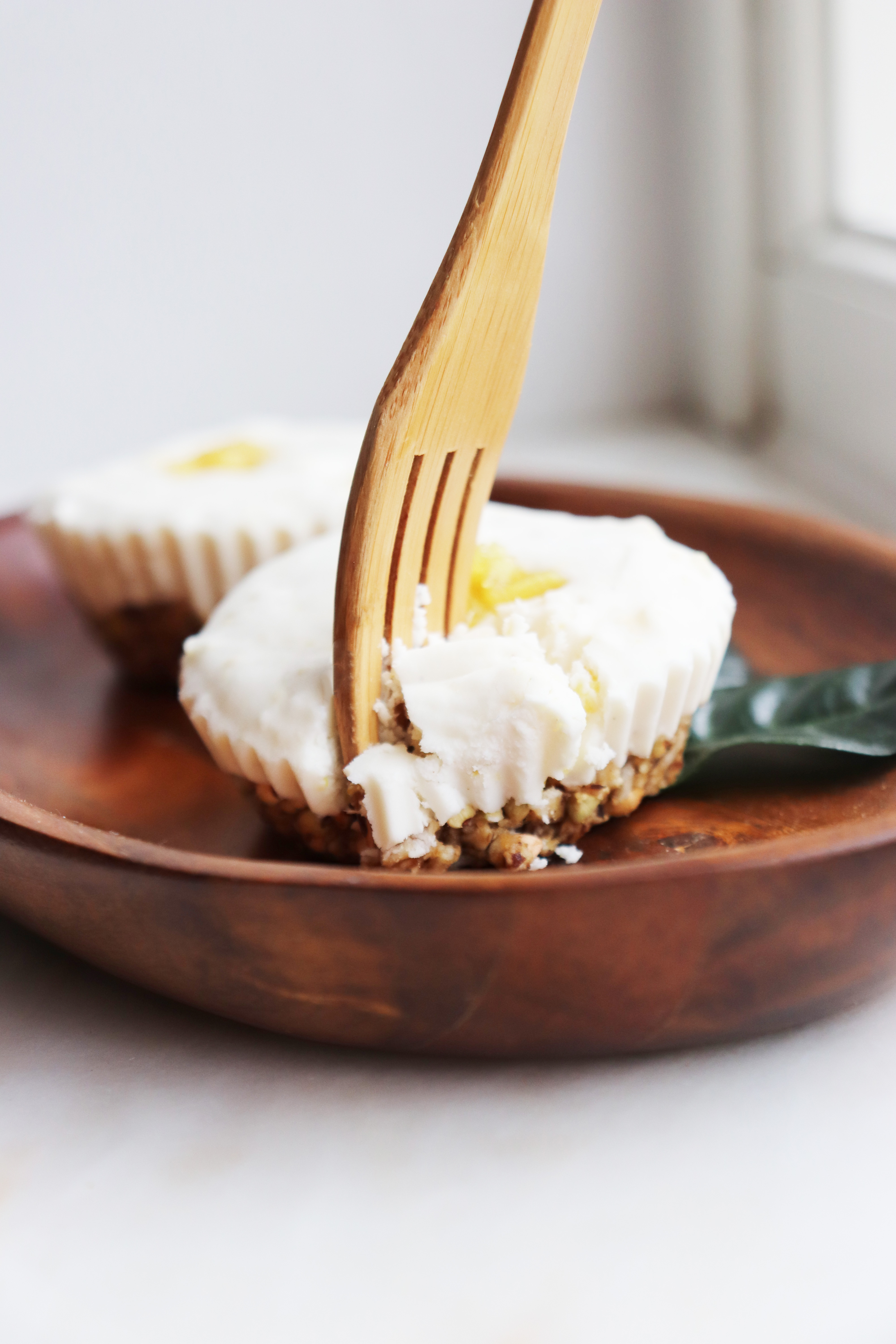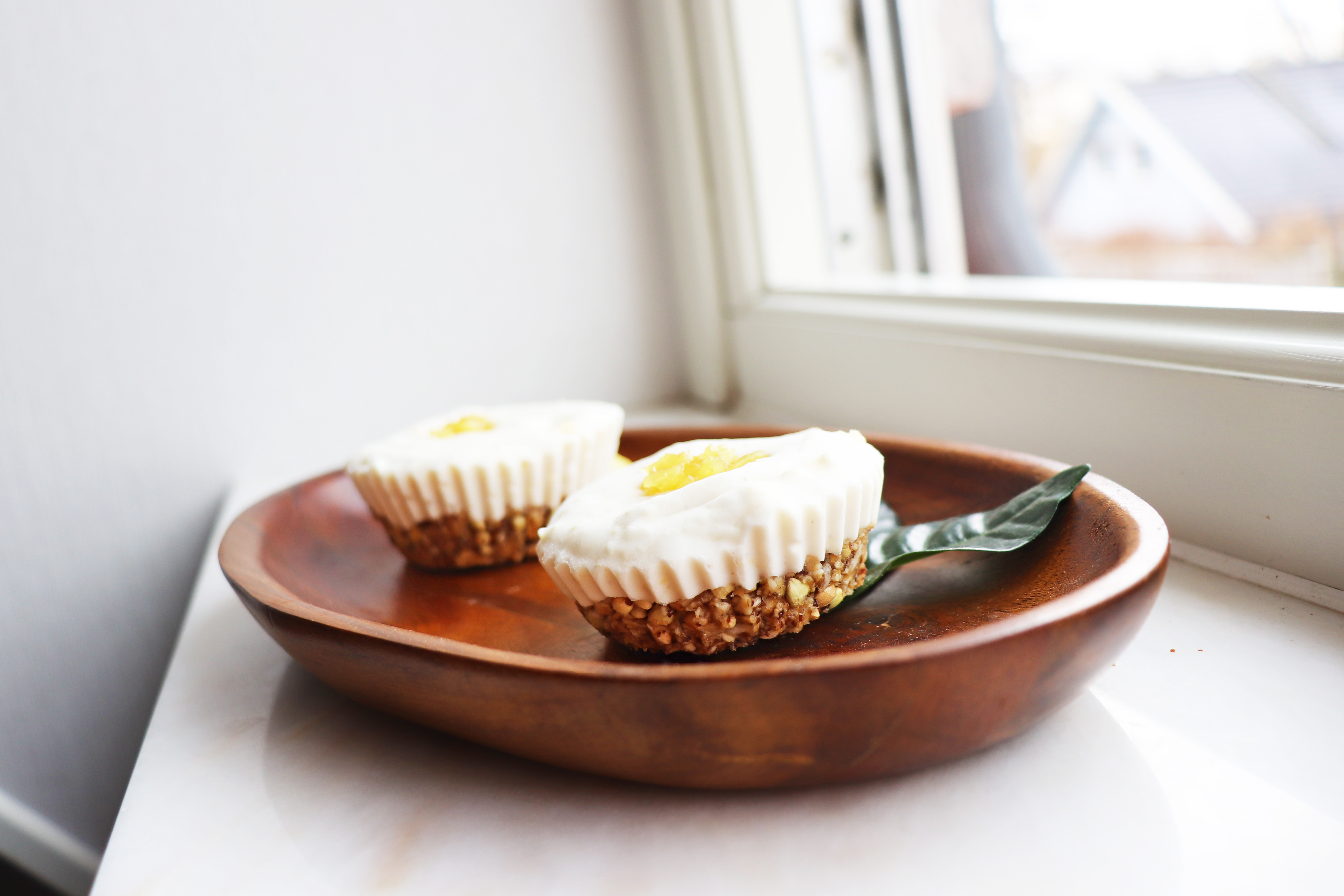 Print
Ginger & Lemon Coconut Cream Tarts
Bottom
6

/ 60g / 2 oz pitted dates

2 tbsp

shredded coconut

4

–

6

tbsp rolled oats, or flakes or nut flour of choice

3 tbsp

buckwheat or puffed cereal, nuts, seeds or more oats
A pinch of salt
Filling
1

,25 dl / 1/2 cup coconut cream (n

one

of the coconut water liquid)

2 tbsp

ginger preserves or

1

–

2

tsp grated ginger
The zest of half a lemon
Optionally

1 tsp

sweetener of choice
Instructions
In a food processor, mixer or hand mixer mix the dates semi-smooth and add the rest of the ingredients.
Divide the crumble between four muffin cases, press down and even out.
In a small bowl mix together all the ingredients for the filling. Simply just divide between the four tarts. Even out, optionally top with buckwheat, nuts, more ginger preserves or such. Let set in the freezer for a around 2 hours before serving.