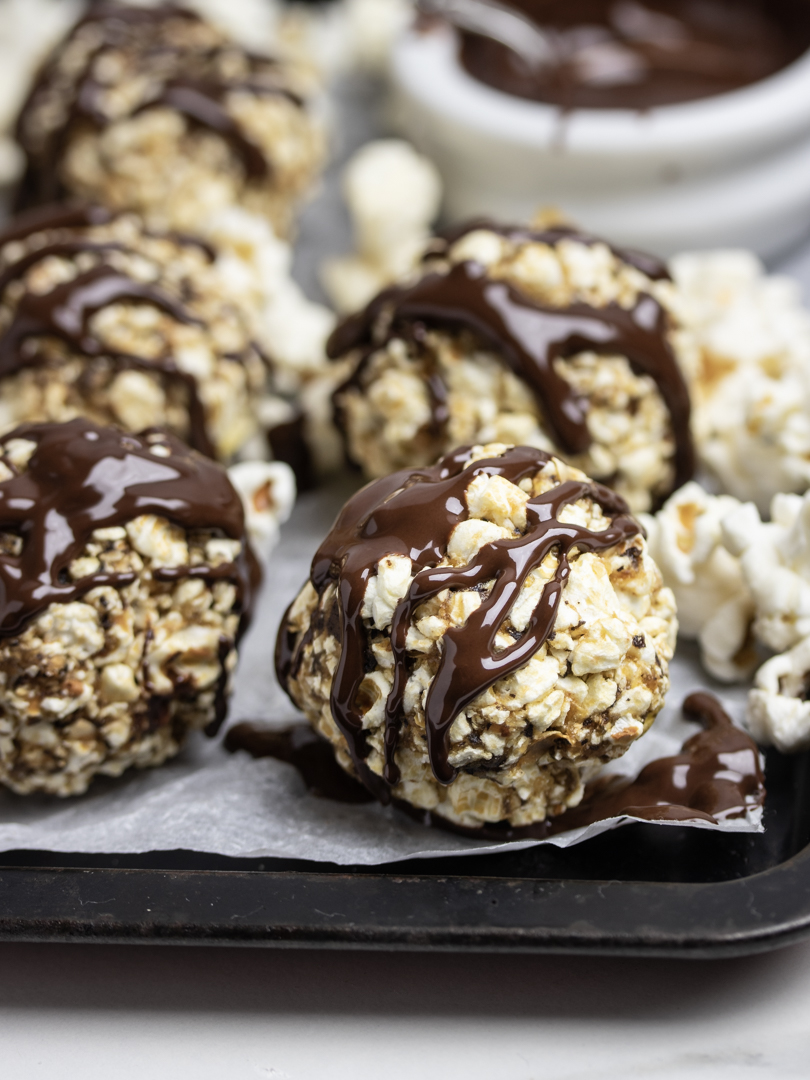 Salt + Caramel + Popcorn = The most delicious snack ever!
Not only does this recipe combine the most delicious combination (especially if you add chocolate), it also is made with basically three delicious nutritious ingredients. Not to forget, you can easily whip up a batch in a matter of minutes. I say this slightly too often, but this is one of my favourite recipes. Every time I make this recipe, I am always suprised by how easy and delicious it is. Enough talking about why this recipe is so utterly delicious and why you should try it, haha.
Enjoy!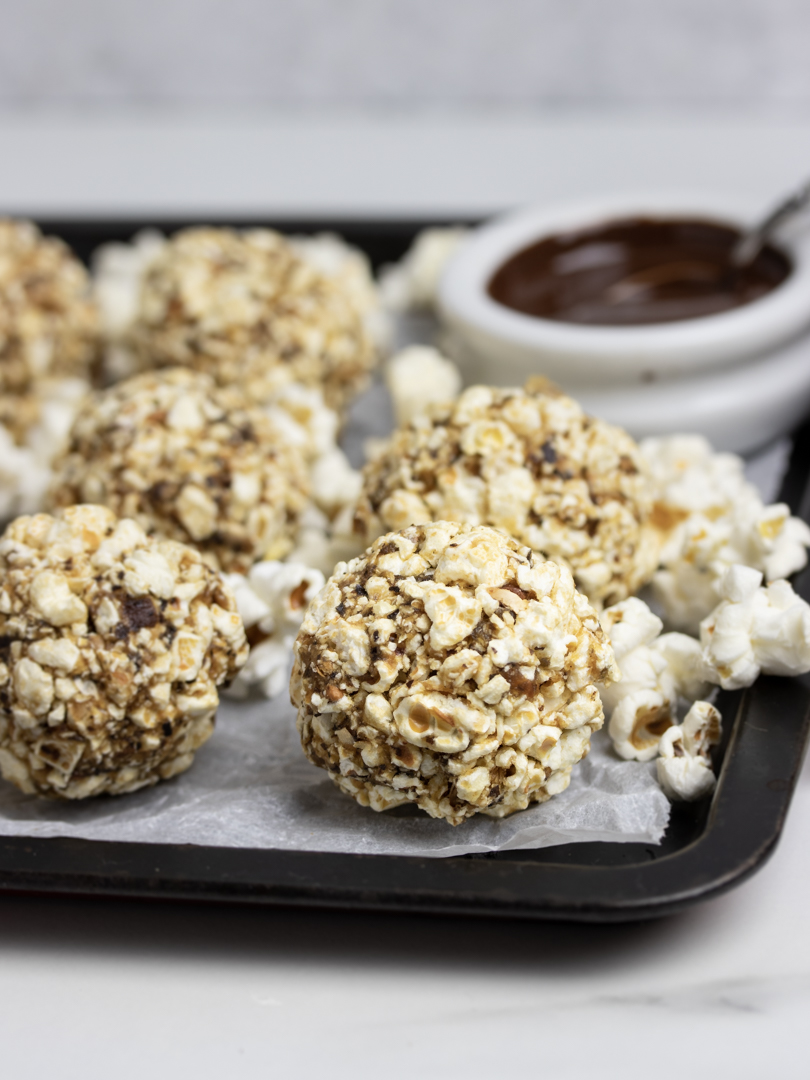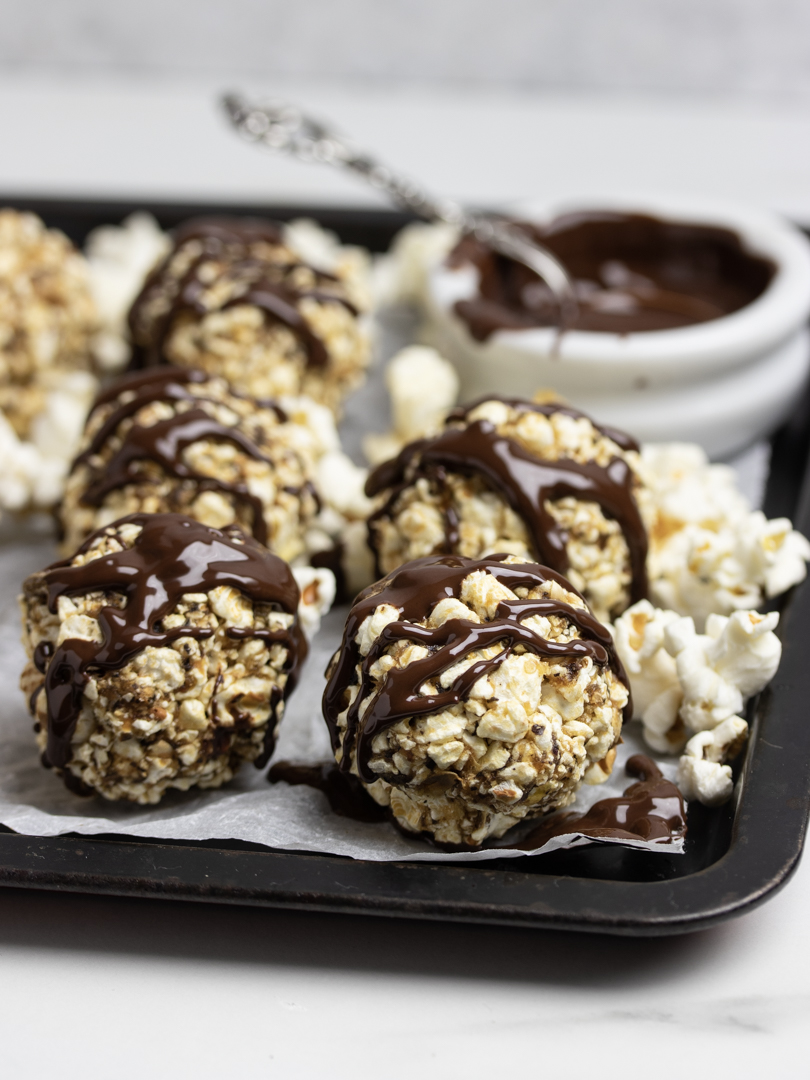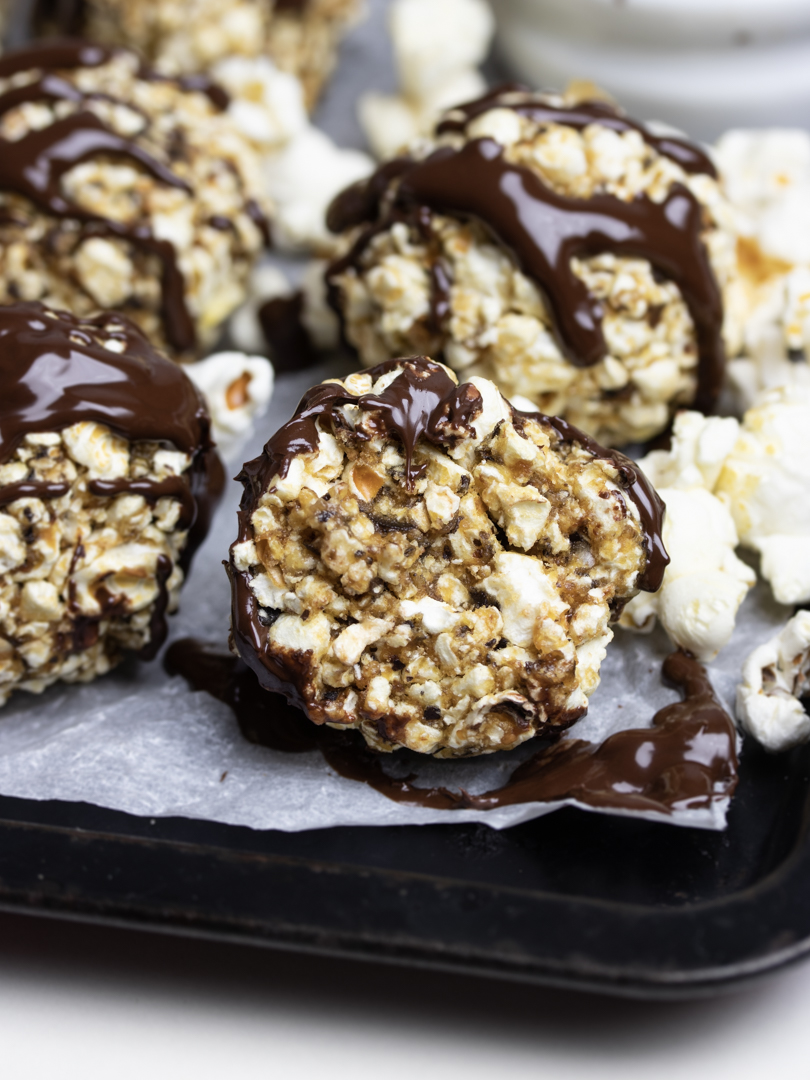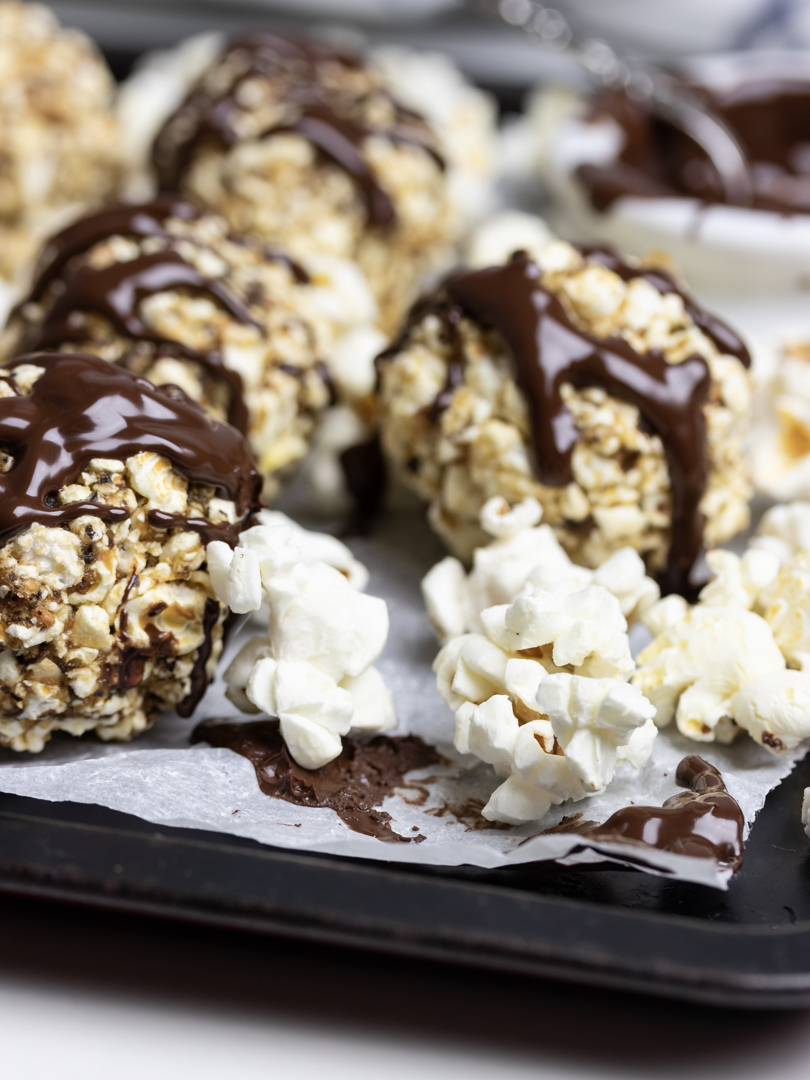 Print
Three Ingredient Salted Caramel Popcorn Bites
Slated caramel popcorn in the shape of super easy no bake energy balls
100g

/ 3,5 oz  pitted dates

1

–

2

tbsp of nut butter of choice
A large pinch of salt
A splash of vanilla essence
Roughly around

40g

/ 10 dl / 4 cups popped popcorn
Instructions
In a food processor mix the dates, nut butter, salt and vanilla as smooth as possible. If it really won't blend, add a tea spoon or two and try again.
Add the popcorn to the food processor and pulse until you get a more or less chunky, depending on preference, dough. Shape the "dough" into balls, or transfer to a large piece of plastic foil , shape into a square, and cut into bars. Devour!
Keywords: Salted caramel popcorn, vegan, bliss balls, chocolate, gluten free