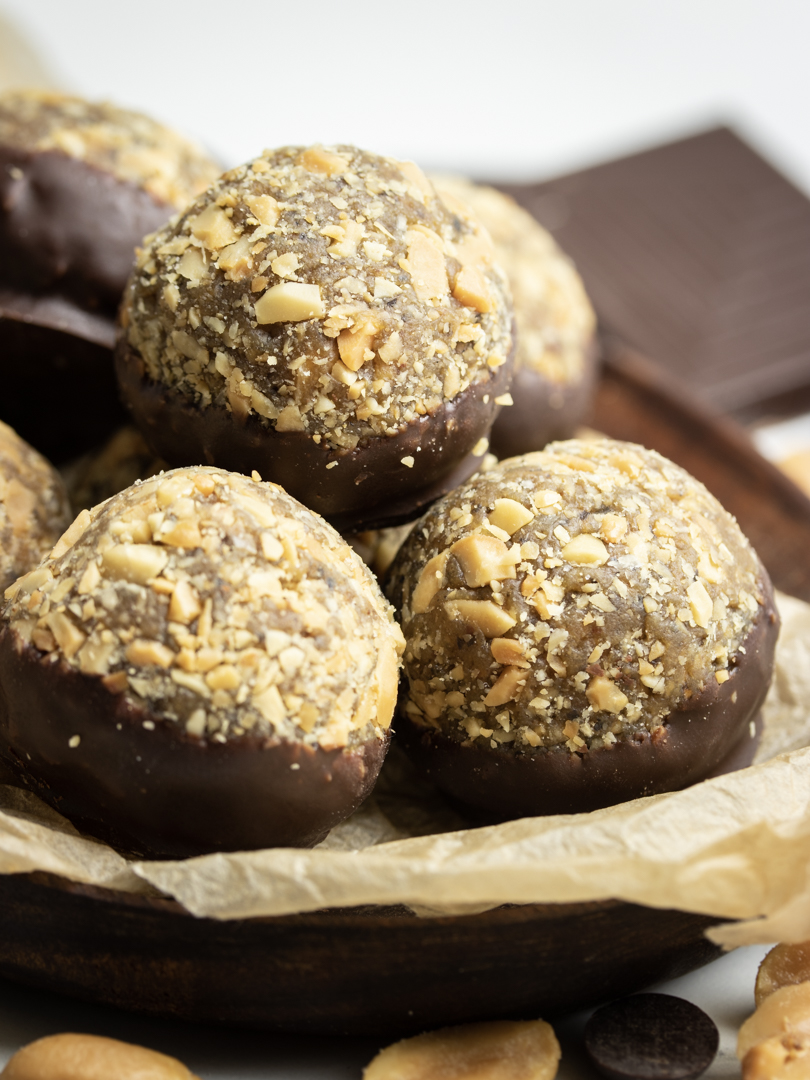 Are you hangry? Do you suffer from some bad cravings for something sweet and satisfying, perhaps something like a Snicker? In case you don't have the time nor energy to power through the "struggle" of making a snicker with three delicious layers, like in my proper Snicker recipe. Well, I have the recipe for you! Obviously this recipe!
These balls of deliciousness are versatile. You can fill them with extra peanut butter, dip the in your favourite chocolate, add chocolate chips or extra peanuts for some chunkiness. Plus, these are a perfect snack to help you power through your day like the kick-ass person you are. In addition to being basically heaven in the shape of a ball, these are easy peasy to whip up. Personally, I really like recipes like these. Anyone can make, eat, and enjoy them. Like who can say no the classic peanut, caramel, and chocolate combination? Well, I can only think of one kind of people, peanut allergics perhaps.
Enough rambling, enjoy!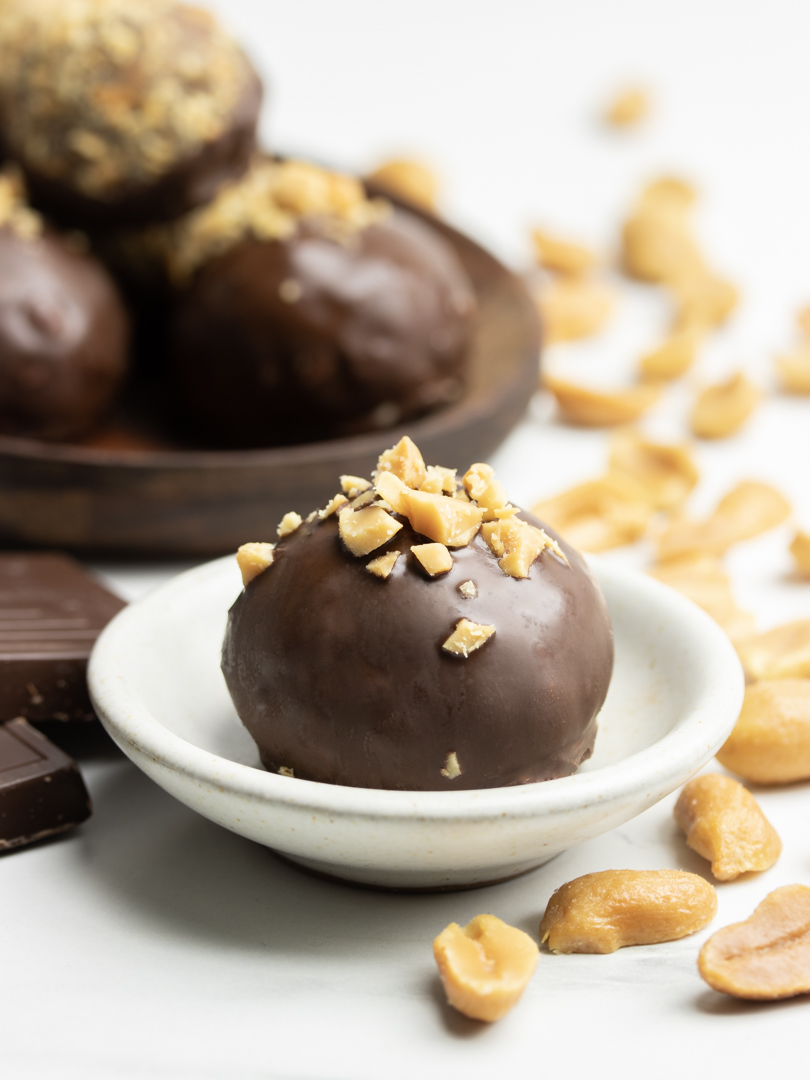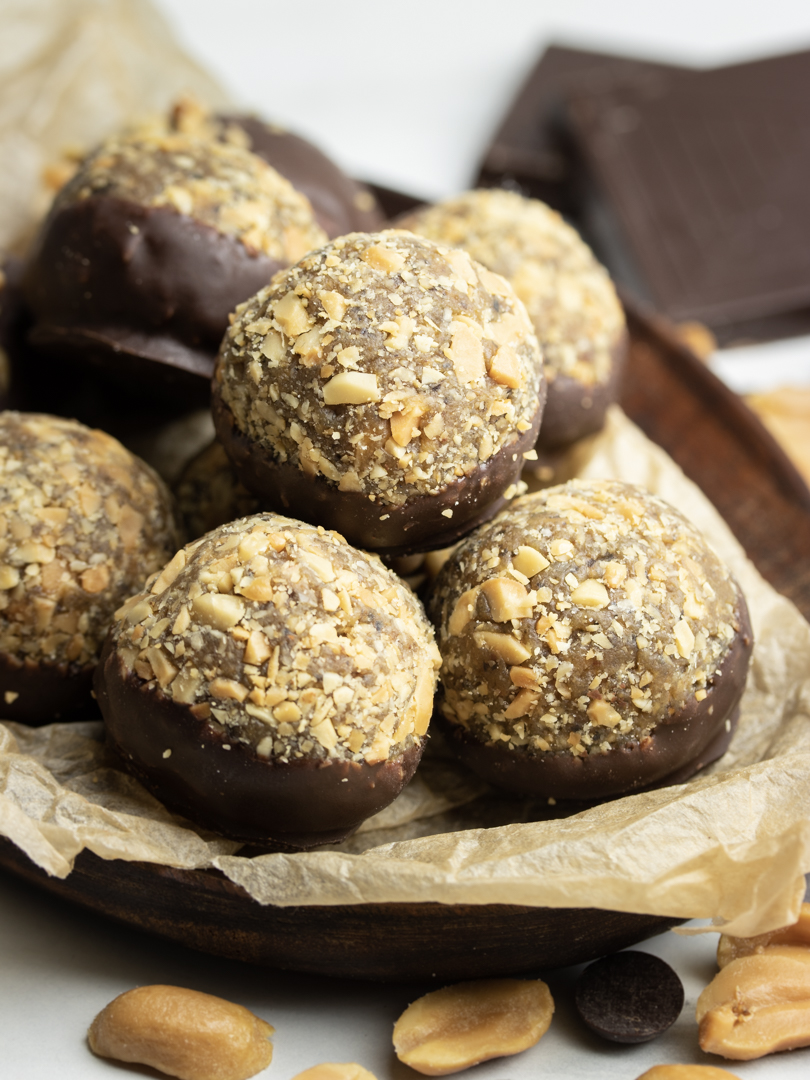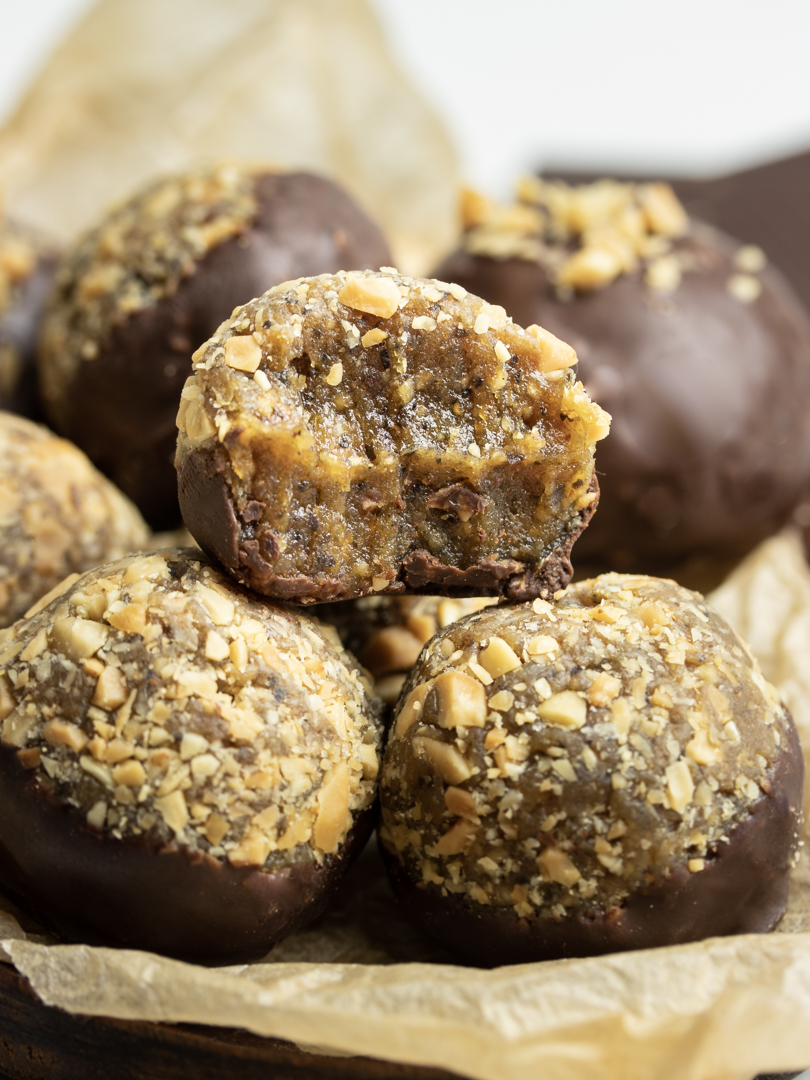 Print
3 ingredient Peanut Caramel Snicker Bites
3 tbsp

/ 50g / 1,75 ozpeanut butter or

2 tbsp

PB

15

–

30

g / 1/2-1 oz roasted peanuts

100g

/ 3,5 oz preferably rather dry pitted dates
A hearty pinch of salt
Optionally a handful of chocolate chips to mix in or melted chocolate for dipping
Instructions
In a food processor or mixer, mix all the ingredients together until it forms a unison "dough". If you want your balls to be more chunky, add peanuts after this step and mix until desired consistency.
Roll the dough into balls. You can dip the balls in chocolate, cover them in chopped peanuts, fill with extra peanut butter, or what ever you like. Let your imagination go wild! Enjoy! (I find them at their absolute best straight out the freezer, as they melt in your mouth then.)
Keywords: Snicker, peanut butter, chocolate, bliss balls, raw, energy balls Healthy, Vegan