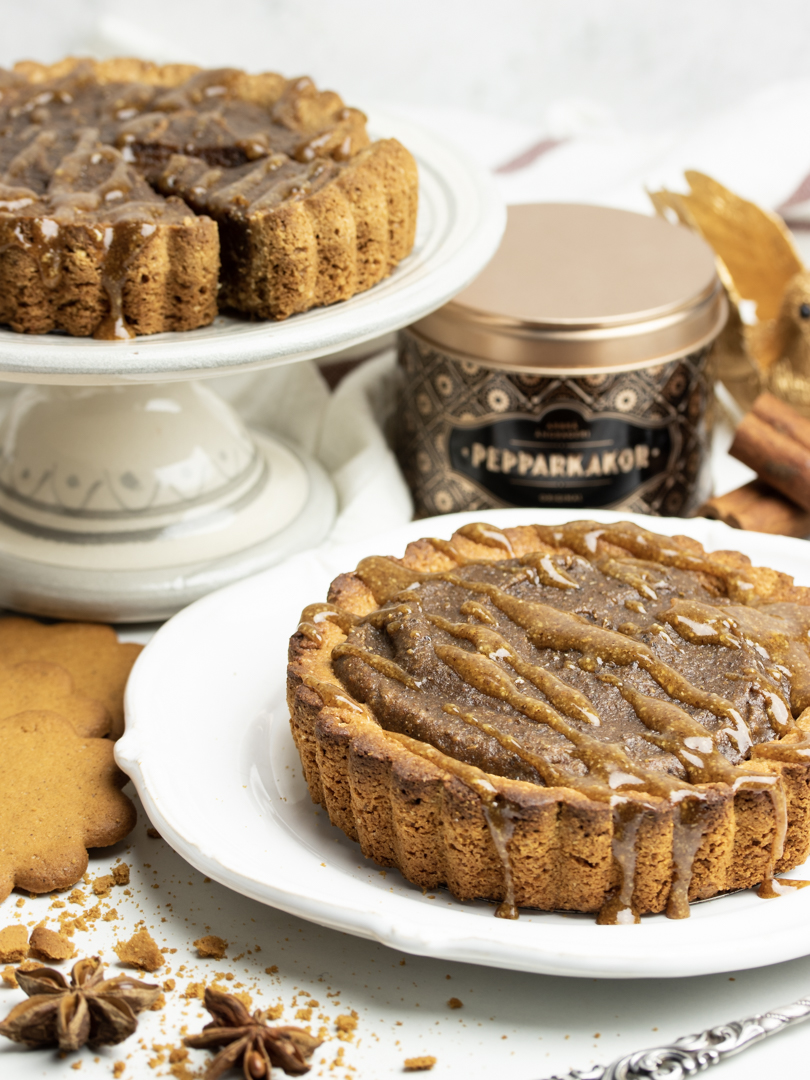 Guess who's excited for Christmas and is basically making everything she bakes. This giiiiirl is!
This recipe no exception to my ginger bread spice spree. This pie has the most perfect texture, crumbly, not hard, holds together, and is absolutely stuffed with delicious flavours and spices. I'm not exaggerating with how the filling is absolutely filled with spices. Just look at ingredient list and the amount of spices there is in the filling! Anyhow, I'm honestly mighty proud of this recipe. I have never made such an easy yet perfect pie crust before. In my other pies, I've used coconut butter, which is rather expensive and hard to get by. From now on I know you can basically use what ever nut butter you fancy. I personally used homemade almond butter to give the pies an extra nutty boost of flavour. To summarise, YUM!
Anyway, I hope you're all having a fantastic weekend, and I wish you all a happy third of Advent!
Enjoy!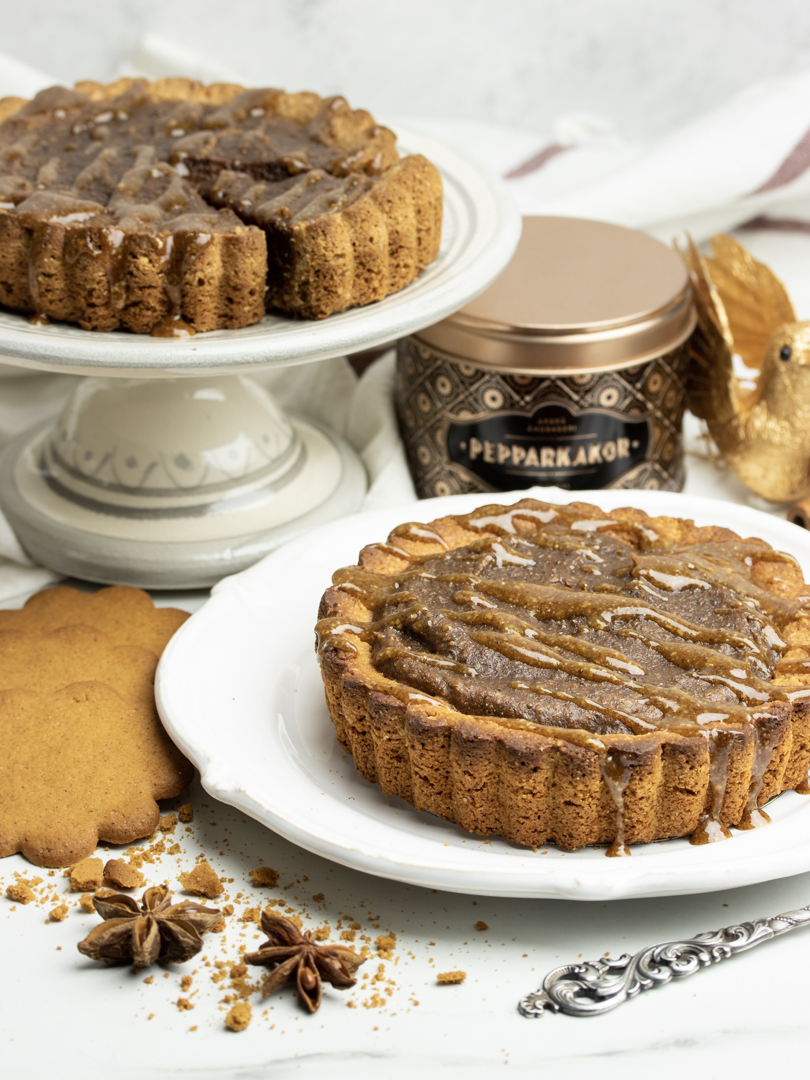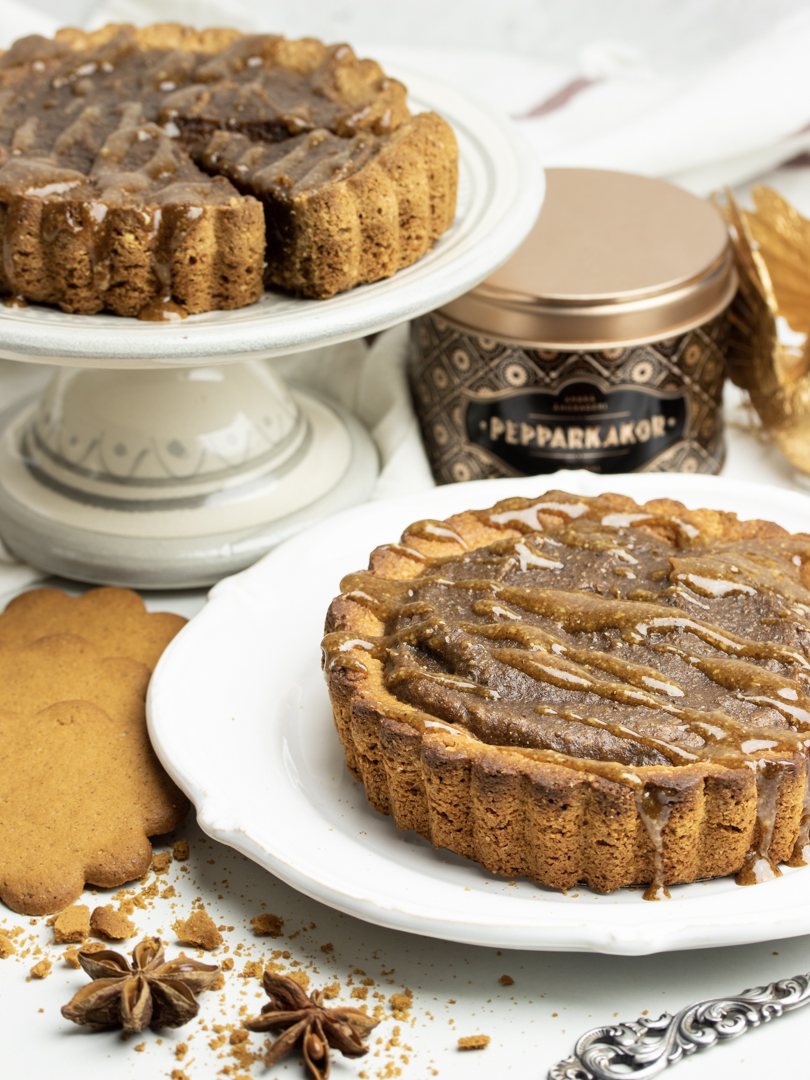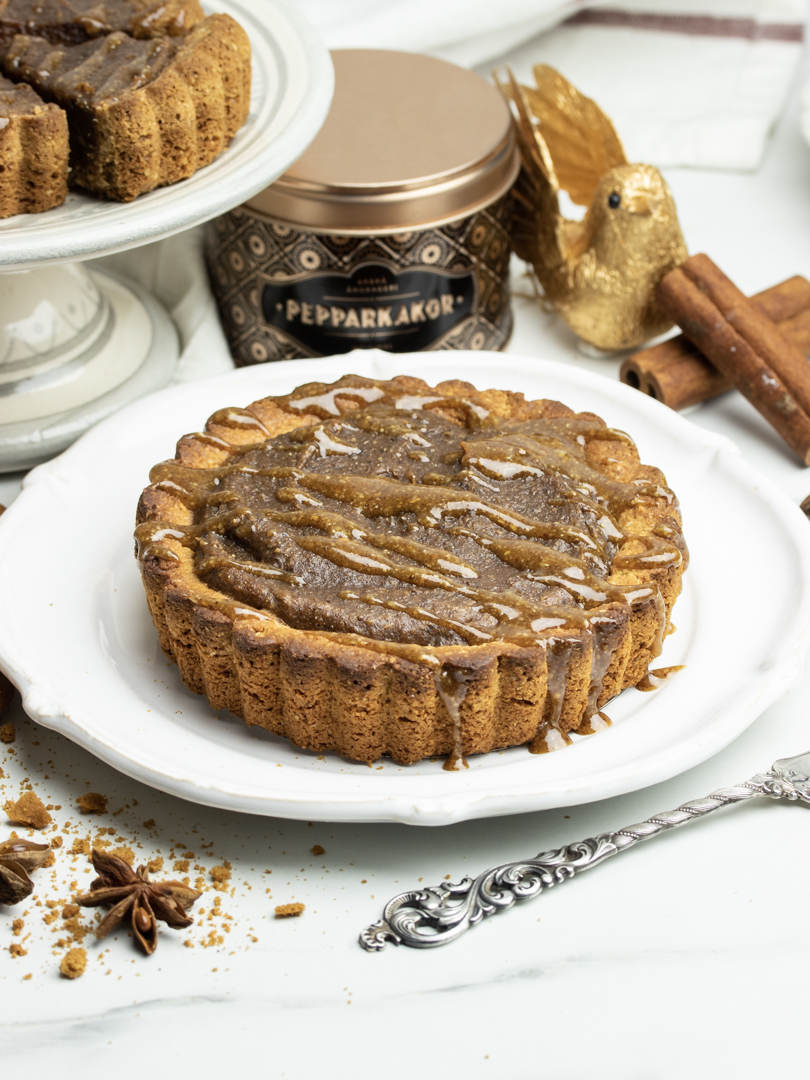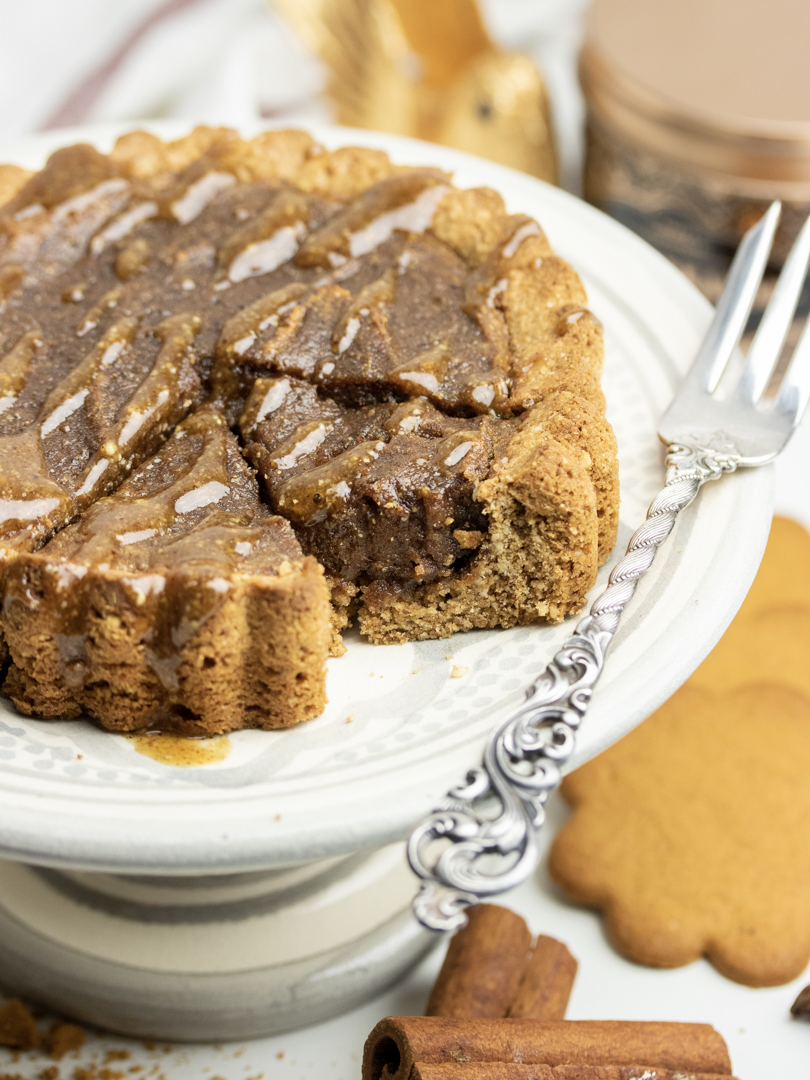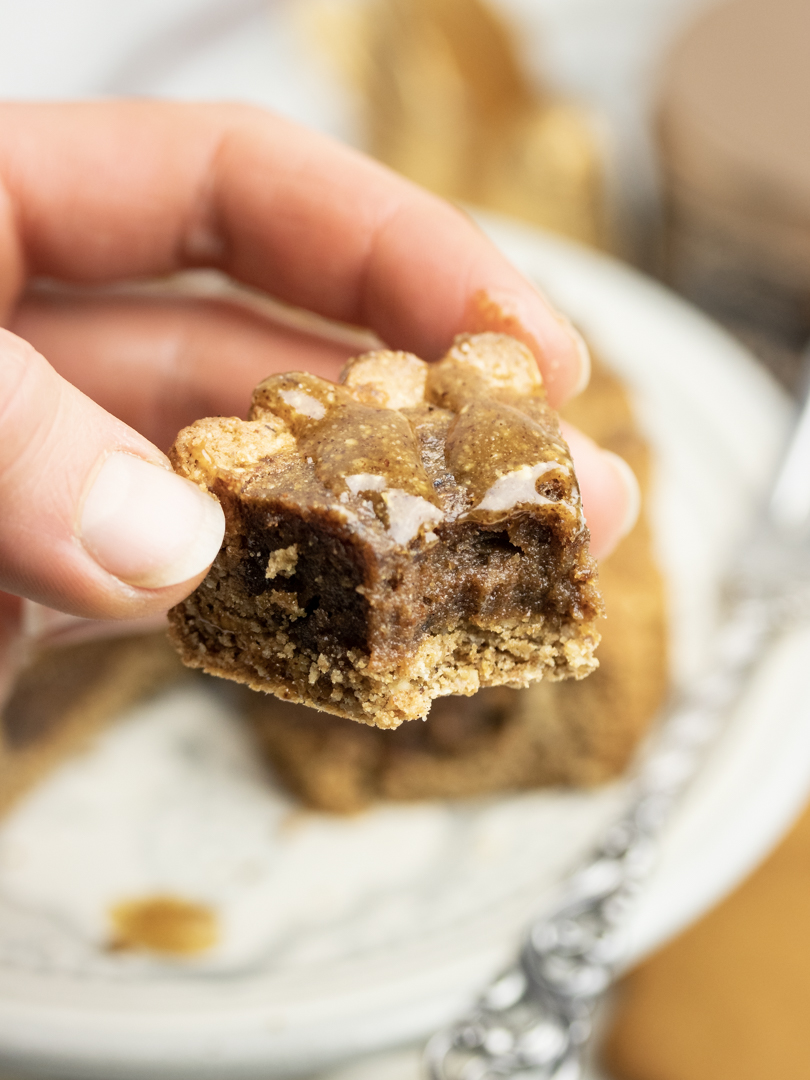 Print
Gingerbread Spiced Salted Caramel Crumble Pie
The filling creamy, festive, and jam packed with caramel and ginger bread flavour which is a dream come true combined with a crispy pie bottom.
Crust
110g

/ 3,9 oz flour (I used

50/50

almond- and oat flour)

1/2 tsp

baking soda
A pinch of salt

1/2 tsp

vanilla extract

2 tbsp

nut butter

4 tbsp

liquid sweetener
Filling
150g

/ 5,3 oz pitted dates

3 tbsp

nut butter

4 tbsp

water
A pinch of salt

1/2 tsp

vanilla extract

1

,5 tsp cinnamon

1

,5 tsp ground dried ginger

1 tsp

ground cardamom

1 tsp

ground cloves
Instructions
Preheating the oven to 175ºC / 350ºF. Grease and prepare two small pie tart pans with a diameter of 12 cm / 5 inches.
In a medium bowl mix together the flour, baking soda, and salt. In a separate bowl combine the vanilla, nut butter, and liquid sweetener. Add the wet to the dry. Mix until you get a nice "dough". It should be quite moist and not crumbly.
Transfer and divide the dough between the pans. Press and spread out the dough evenly to all corners of the pan. Prick it all over with a fork. Bake for 8-12 minutes or until golden.
In a food processor or powerful blender process the dates, nut butter, water, salt, vanilla, cinnamon, ginger, cardamom, and cloves completely smooth. Transfer and divide the filling between the pans and smooth out. Bake for 10-12 minutes, until the filling has started to thicken up slightly. You can serve the pies immediately, or let it set slightly in the fridge for an hour or two before serving.
Notes
I used two small tart pans, but if you'd like you can use one bigger pan instead. It should then have a diameter of 18 cm / 7 inches. Note that changing the size may affect the cooking time!
Keywords: Ginger bread pie, caramel, vegan, gluten free, healthy