This is without doubt one of the most classic Swedish Christmas dishes ever. If you'd like to read a little bit more about the history behind this simple, yet historic and important dish, you can read more about it in my Saffron Rice Pudding recipe.
Instead of rambling about how simply delicious this dish is, I'll discuss two things with you. Firstly, rice pudding is surprisingly a great pre-workout snack/meal. It's filling, satisfying and filled with carbs and lots of good stuff to help you perform your best during your workouts. At least, I love the feeling of running my longer distance runs after eating rice pudding before.
Secondly, I don't understand why we, Swedes, always serve rice pudding or "ris à la Malta" (Google it) for dessert after eating a whole Christmas dinner. When as full as most people are after eating Christmas dinner, no one will actually enjoy eating something as filling as rice pudding. Instead, I think you should have rice pudding earlier in the day for brekky or snacks. I may sound like a lunatic, discussing when you should eat rice pudding, but I have never quite understood why you should have it for dessert, especially not served with, in my opinion, gross fruit syrup/sauce. Okay, I have rambled enough now. I'm sending you lots of love, and enjoy, guys!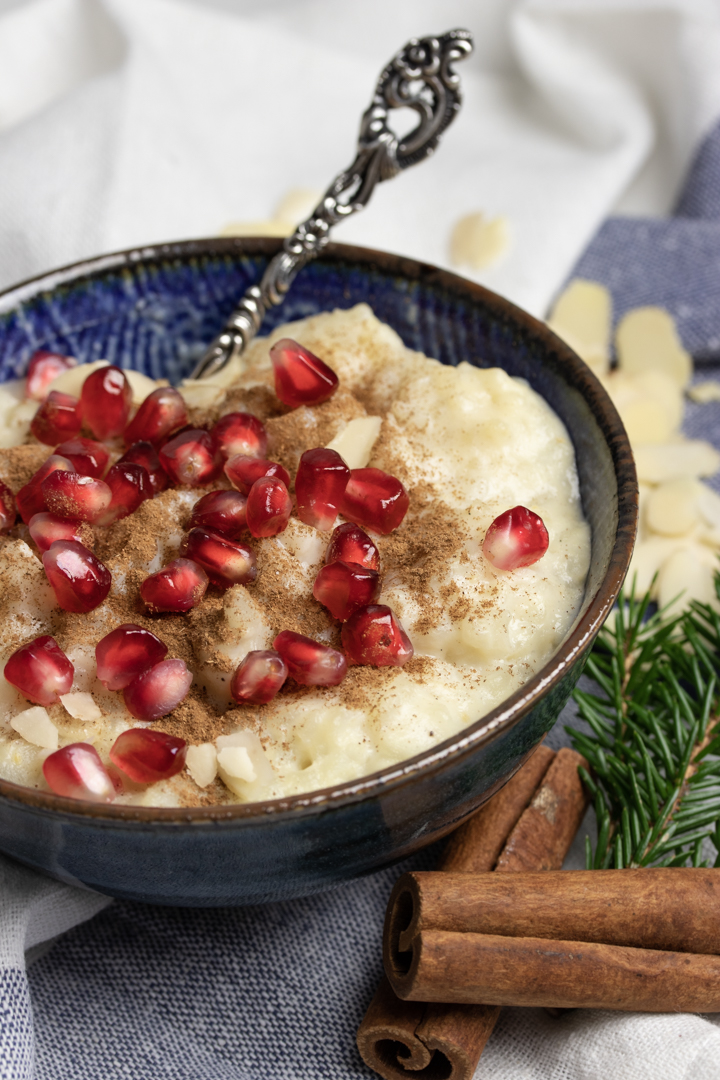 Classic Rice Pudding
Serving 4-6 servings     Time 1 hour
Ingredients
200g / 7 oz short grain pudding rice
A pinch of salt
4 dl / 1,75 cups water
6-8 dl / 2,5-3 cups of milk of choice
Optionally sweetener of choice
A cinnamon stick
Toppings, for example ground cinnamon, pomegranate seeds, slivered almonds or such.
Directions
Bring the rice, water, and salt to a boil. Let cook for 10 minutes.
Add the milk, sweetener, and cinnamon stick, and lower the heat.
On low heat, let the pudding swell for 30-40 minutes. Make sure to stir every now and then. Serve immediately or store in an air tight container in the fridge.