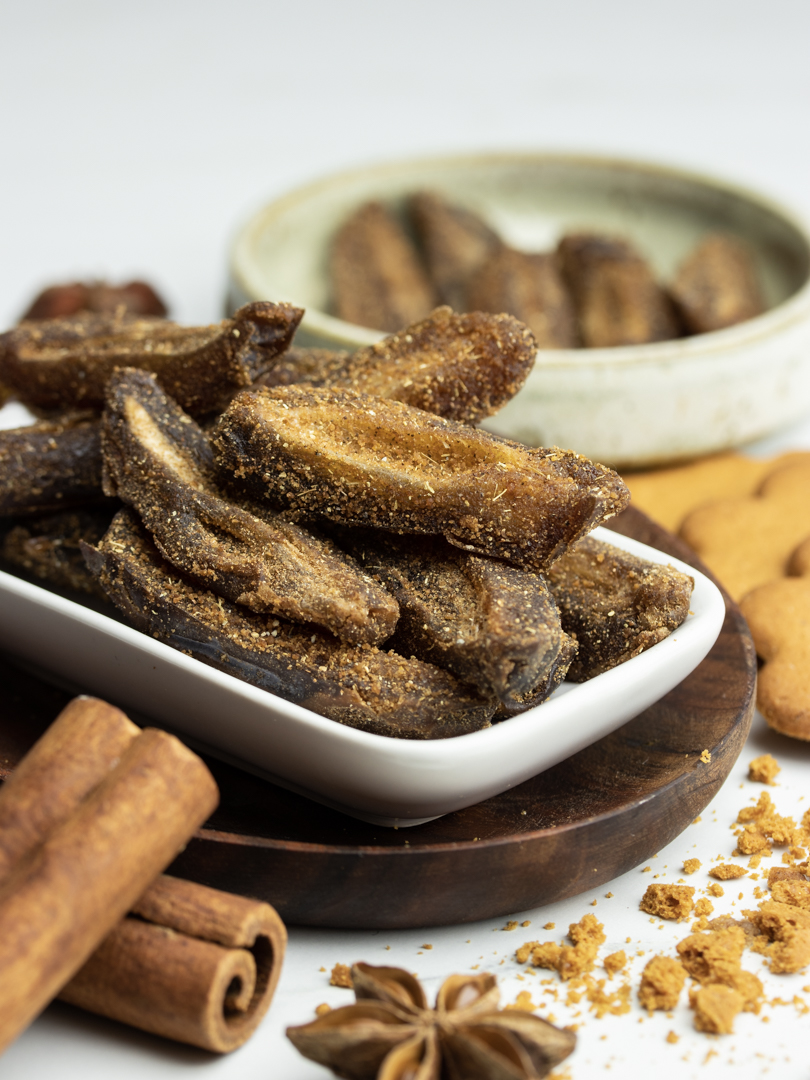 I've said it many times already, but here we go. As my grandmother said, "Mind the reason behind the season". I find myself easily getting caught up in my love for making food and end up taking on more cooking and fixing than I can manage. So, I thought this recipes couldn't be better to share. These ginger bread spices dates literally tak seconds, just wham some spices, granulated sweetener, and pitted dates in an air tight container, give it a shake, and voilà. Delicious, festive, and so easy you have more time to spend enjoying your loved ones company or just chilling. At least, I'd not mind taking a chill pill and relax a little bit more than I do. #alwaysstressedandbusy
Anyhow, I hope this recipe can be a not so time-consuming alternative to your Christmas treats. If you're into more easy alternatives I have a bunch of those in my Bars & Balls/Bites and Candy/Sweets categories. However, for all of you who are foodies like me, do not worry! I have a couple of more fiddly, BUT so freakishly delicious recipes coming! Hopefully you like the sound of Mozart Kugeln and fresh After Eight Mint patties, because that's what is coming for you.
In the meantime, enjoy!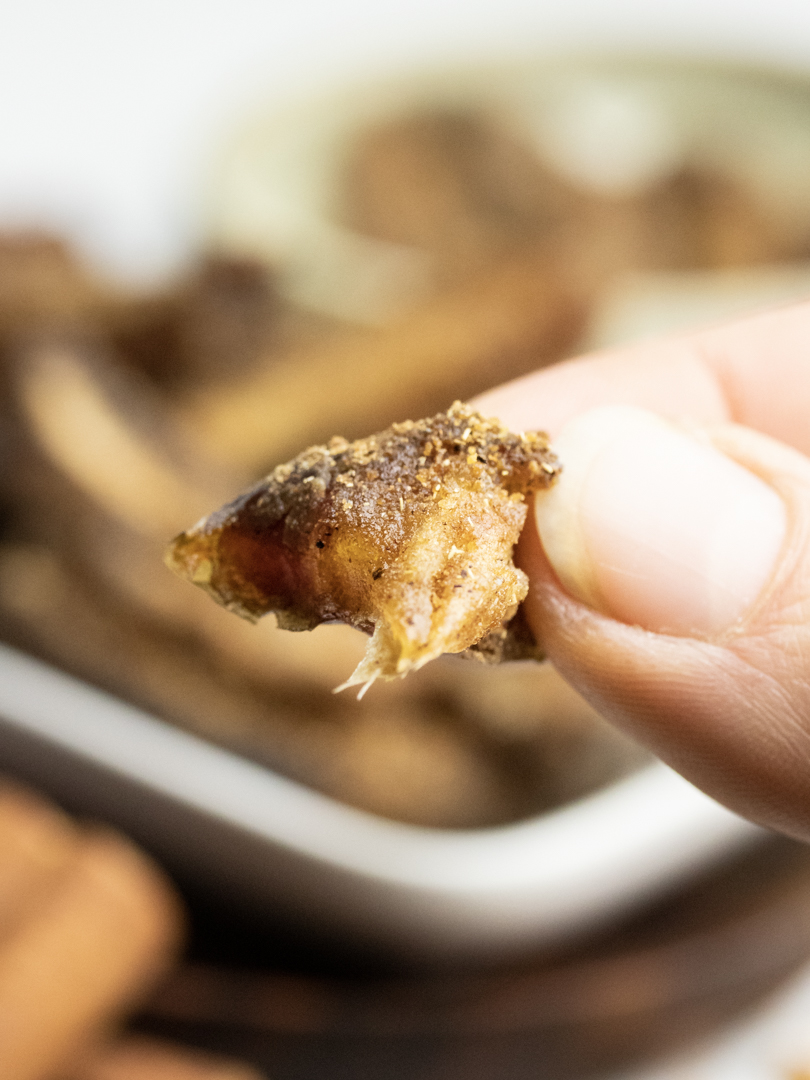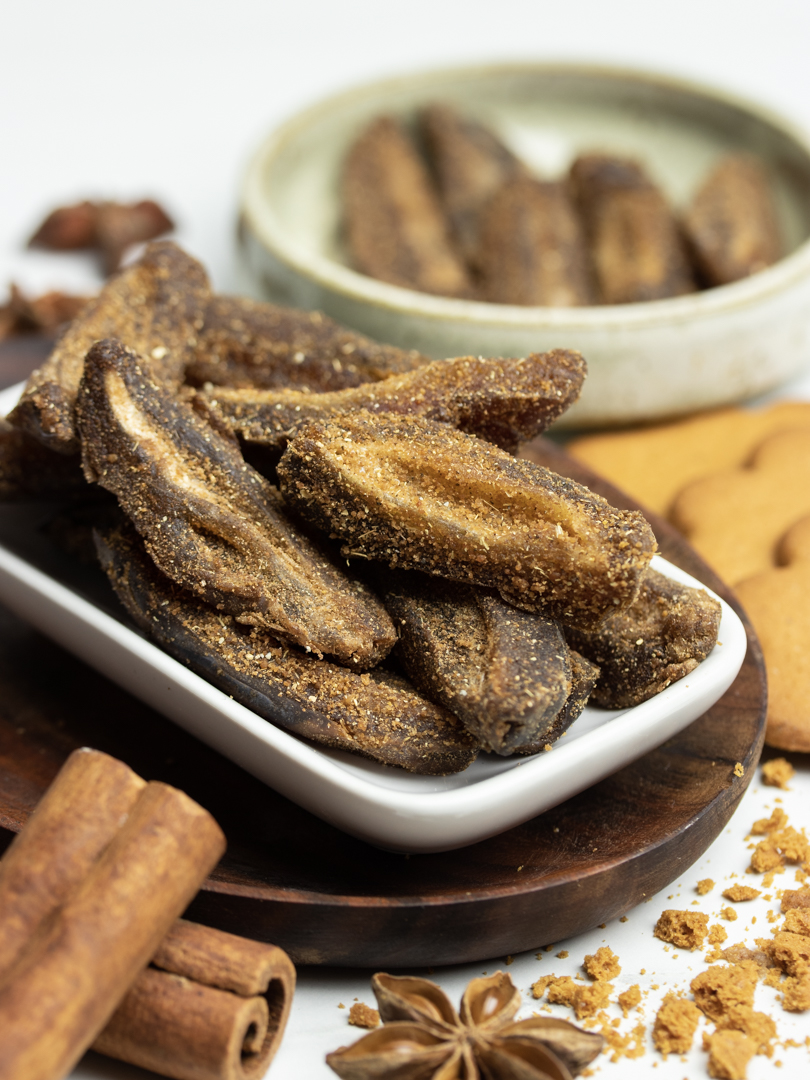 Print
Gingerbread Spiced Dates
An easy festive treat you can make and enjoy in the matter of minutes.
1/2 tbsp

coconut sugar (can be skipped)

1/3 tsp

cinnamon

1/3 tsp

ground dried ginger

1/4 tsp

ground cardamom

1/4 tsp

ground cloves

150g

/ 5 oz pitted dates, halved or quartered
Instructions
Put the sugar and spices in an airtight container. Give it a shake. Put the dates together with the spiced sugar and give it another shake until the dates are fully covered with the sweet and delicious spices. Enjoy!
Keywords: Dates, ginger bread, healthy, vegan