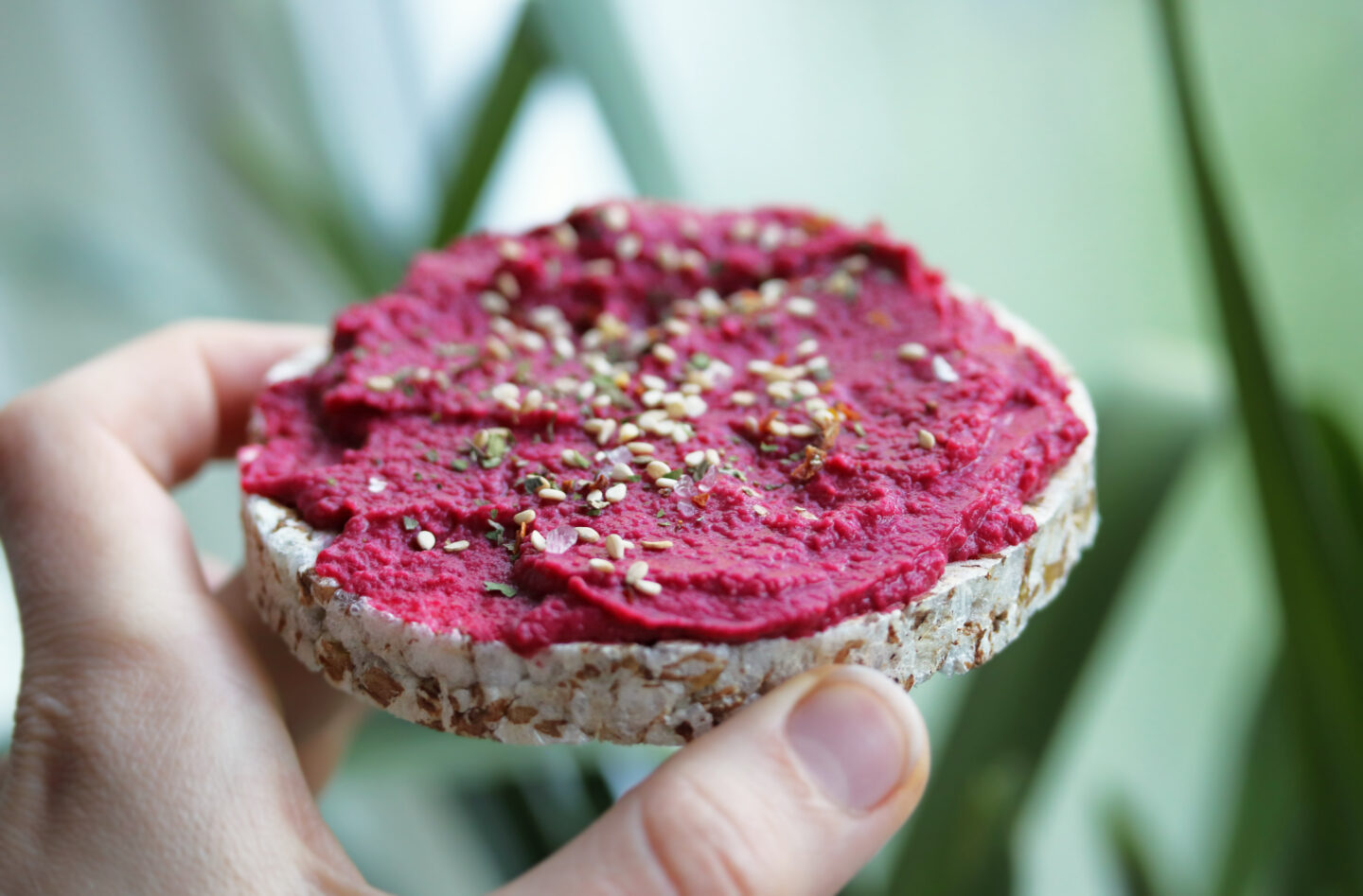 Are you a master of making hummus? If you are, tell me all your secrets, please!! I, myself, am really bad at making hummus. Whenever I try, it always turns out too thick or too watery and bland. Anyhow, I found this recipe for beetroot hummus, which I simplified and voilà. This is the result! Not too shabby of a result, if I may say it myself. It's perfect to serve along your favourite meals, salads, pieces of bread or toast, simply what ever you fancy having with it.
Enjoy no longer making bad hummus! (if hummus wasn't your expertise already)
Print
Foolproof Beetroot Hummus
One package pre-cooked beetroot à 450g
One carton chickpeas à 230g, rinsed well

2

–

3

tbsp lemon juice

2 tbsp

light tahini

2

cloves of garlic
Salt to taste

1/2

–

1

tsp cumin
Instructions
Simply put everything in a food processor and blend until smooth. Store in an airtight container in the fridge, then it should last for around five days.
Keywords: Beetroot hummus, vegan, healthy