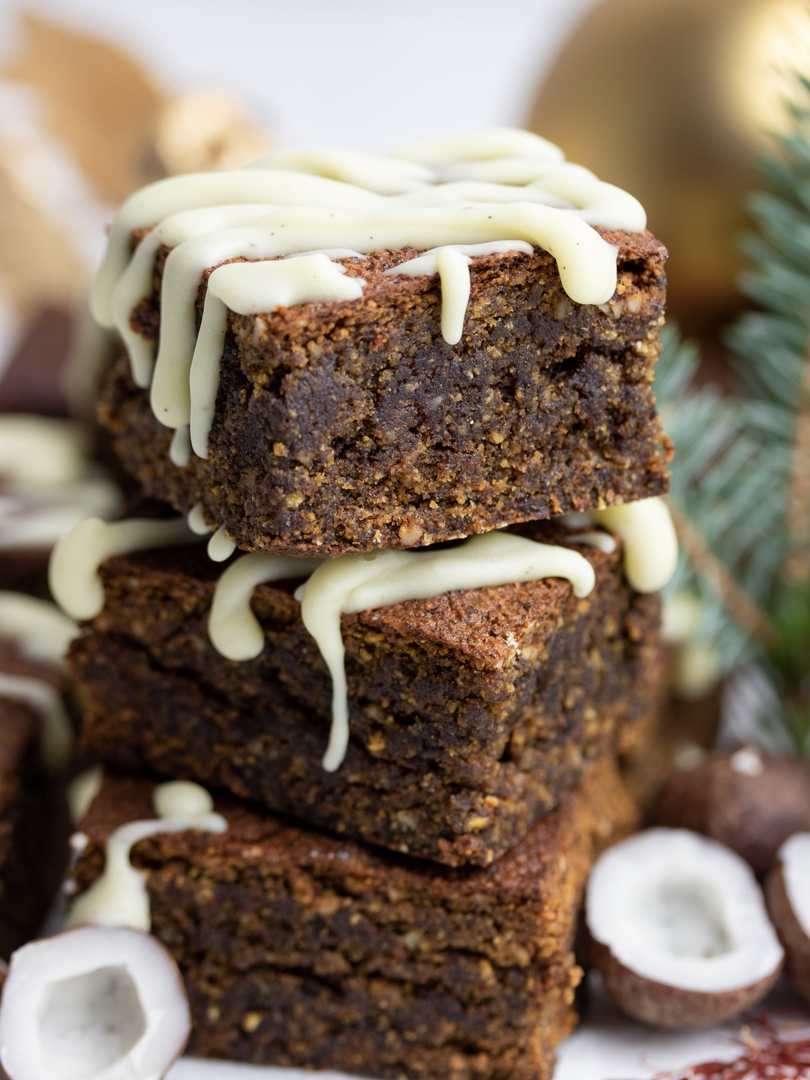 Are you getting tired of the more classic Christmas treats? Well, I love classical flavours like saffron and ginger bread spices, but I'd like to enjoy them in different ways than the most traditional. Hence, the creation of these ultra delicious, decadent tasting Saffron Blondies. *mouth drooling* What i also like a little bit extra with this recipe is that it uses saffron, a very traditional spice in Swedish Christmas treats, which makes the recipe remind you of classic Saffron buns. Unlike saffron buns, these do not require any yeast, proofing, kneading or other more or less complicated steps. Simply pop all the ingredients into a food processor, bake, cut up, and enjoy. By saving time, you can stress less, enjoy the food more, but especially cherish and enjoy your company. Mind the reason behind the season, guys.
Anyhow, I'll keep this short as I have a tendency to ramble a tad too much. In summary, these are delicious, decadent tasting, yet super easy and filled with nourishing ingredients.
Enjoy!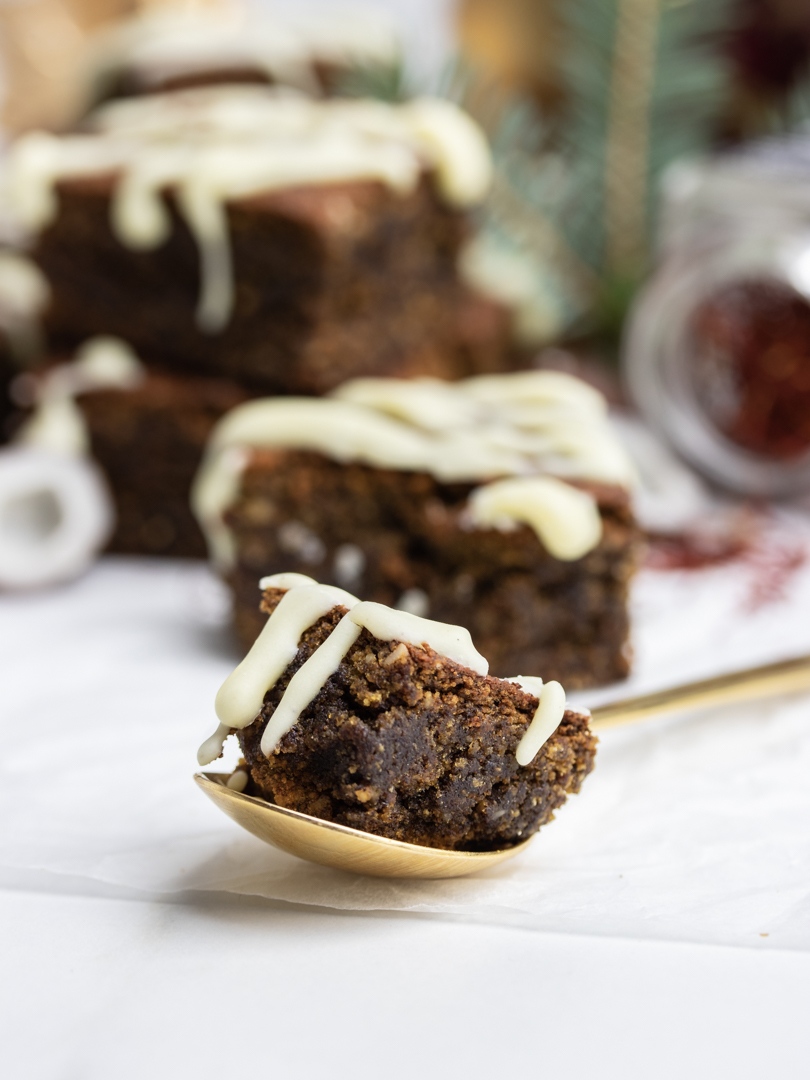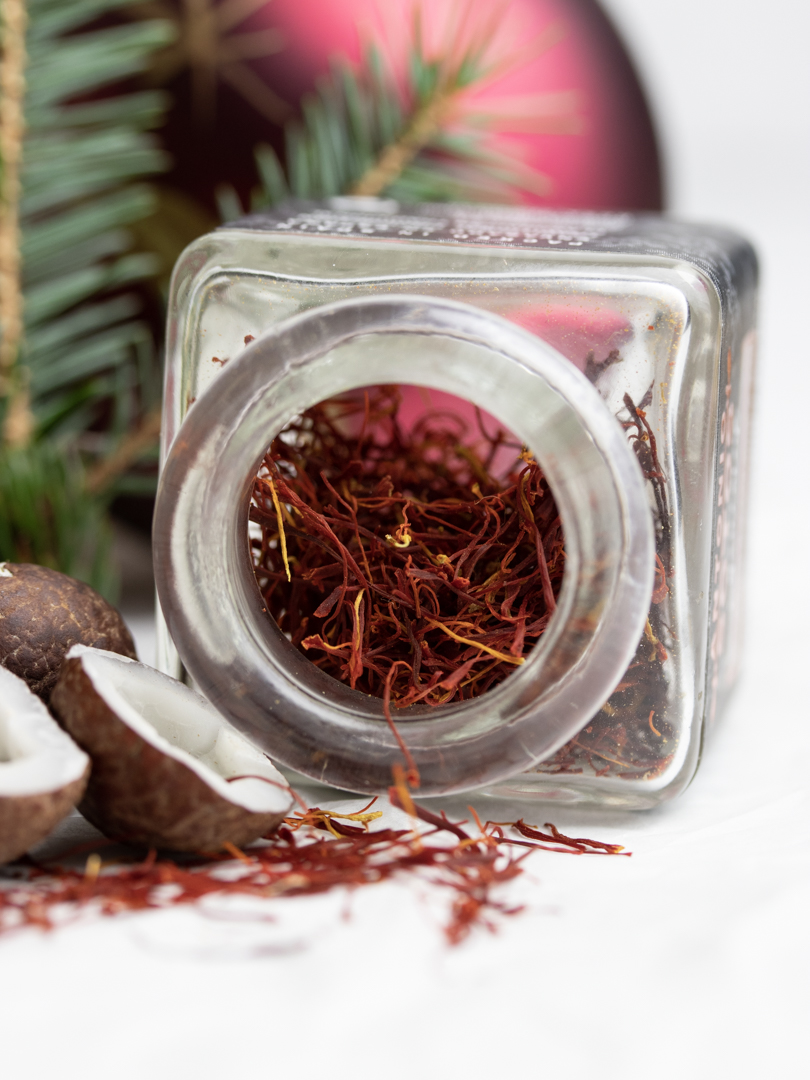 Print
Festive Decadent Saffron Coconut Blondies
Decadent coconut blondies with a festive saffron twist
200g

/ 7 oz pitted dates

2 tbsp

water

1/2 tsp

vanilla essence

3 tbsp

nut butter of choice

50g

/ 1,75 oz coconut flour, or other nut- or oat flour

1 tsp

baking soda

1/2 tsp

baking powder
A pinch of salt
One package ground saffron à 0,5g
Instructions
Preheat the oven to 175°C  / 350°F, and prepare a brownie pan by greasing and lining it with parchment paper. My brownie pan was 13×13 cm / 5×5 inches.
In a food processor, process the dates, water, vanilla, and nut butter as smooth as possible.
To the food processor, add the remaining the ingredients: the flour, baking soda, baking powder, salt, and saffron. Mix until combined.
Transfer the mixture to the brownie pan, smooth and spread out evenly. Bake for 25-30 minutes. Let cool, cut up and enjoy!
Keywords: Festive, coconut, blondies, saffron, saffran, kokos, vegansk, vegan, healthy, nyttigt, blondie