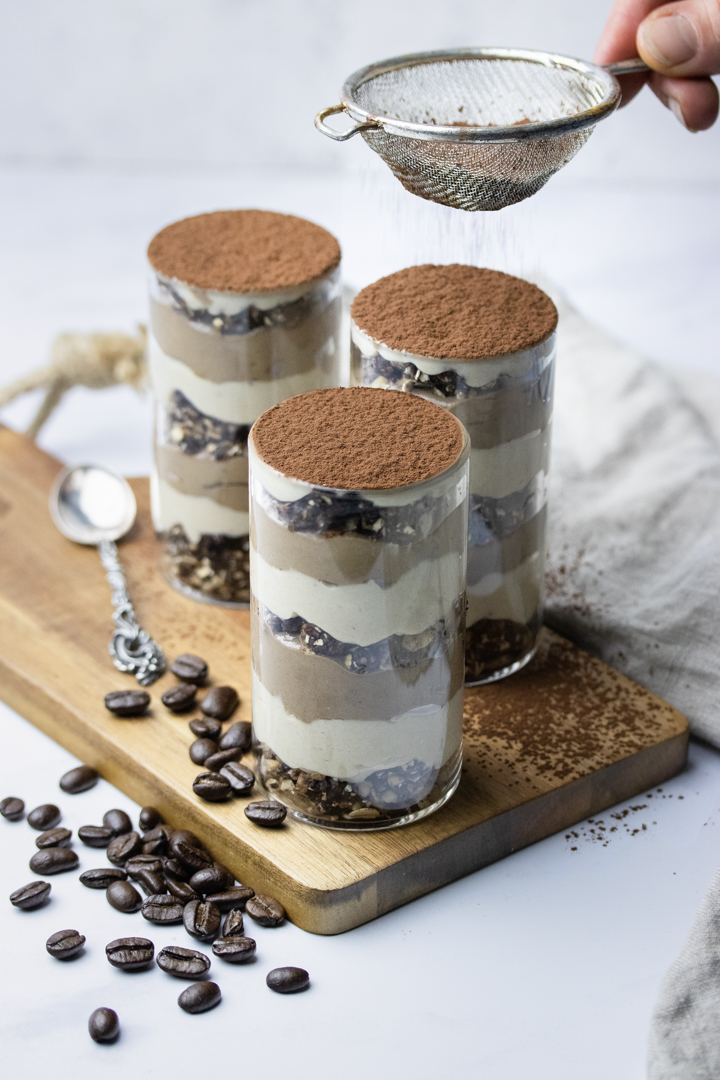 If you're looking for a recipe for more traditional, authentic vegan friendly whole food based tiramisu, then this one is the one for you. However, this version may be slightly easier and doesn't require any baking, but it's just as delicious. So choose the one you feel like making and fancy. Trust me, taking some extra time to bake a cake and make a cream is definitely worth the time, but as said, this recipe is definitely not even slightly less delicious.
On another note, look at the first picture! It's a proper in action shot!!! You may not be able to tell, but that photo is the result of me photoshopping three picture together. I'm just going to say it. I am mighty proud of myself at the moment! Eeeep!
Honestly, I don't really know what more to say about these cuties. They're simply delicious, easy to make, nutritious, whole food based, and suitable for anyone at any time, even for breakfast! Yay! Well, don't put nuts in the rawnola and then go off and feed it to someone who's allergic to nuts, doing that usually doesn't end well…
Enough rambling, enjoy!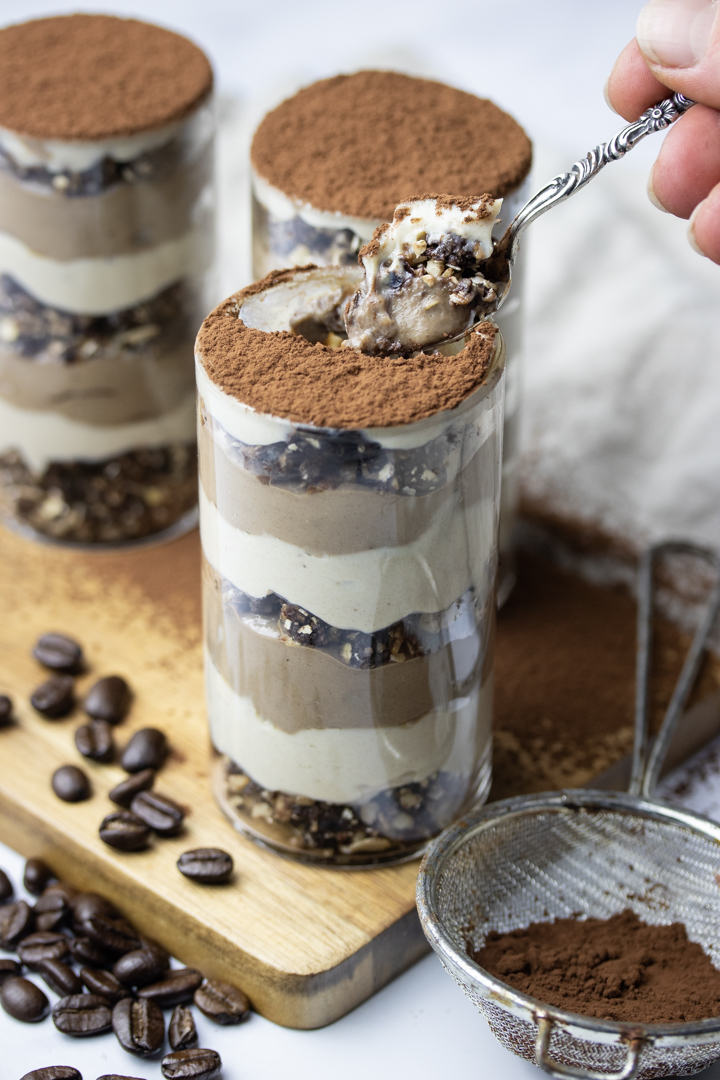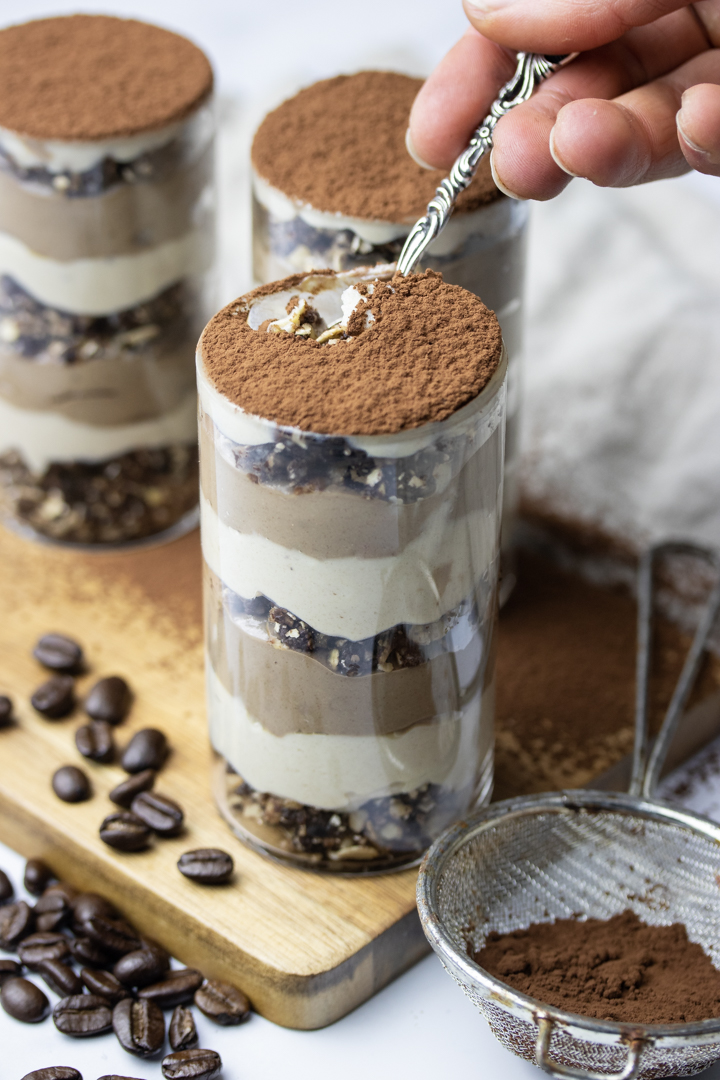 Print
Easy yet Elegant Tiramisu Pots
A new version of the classic Italian dessert with a two tofu based fillings and a delicious chocolate rawnola.
Fillings
350g

/ 12,5 oz silken tofu

100g

/ 3,5 oz pitted dates
Optionally

3 tbsp

or more liquid sweetener of choice

1/2 tsp

vanilla extract
A pinch of salt

1 tbsp

ground coffee instant coffee
Choc' rawnola (can be substituted with what ever granola you like)
60g

/ 2 oz pitted dates

30g

/ 1 oz assorted nuts and seeds of choice

3 tbsp

rolled oats

2 tbsp

cocoa powder
A pinch of salt
A splash of vanilla essence
Cocoa powder to finish off with
Instructions
Start with blending the silken tofu, pitted dates, sweetener, vanilla, and salt in a food processor or blender. Transfer around half of the smooth mixture to a separate bowl.
Add the instant coffee to the remaining mixture in the food processor/blender and blend until the instant coffee has dissolved. Transfer the coffee filling to another bowl.
Rinse your food processor/blender and mix all the ingredients for the choc' rawnola until you get a nice crumbly texture.
Prepare three to four serving dishes. Alternate different layers of rawnola and the two different creams, beginning with the rawnola and ending with one of the creams until you fill all your cups.
Right before serving finish off by sprinkling a generous amount of cocoa powder on top.
Notes
You can easily make all the components and keep them in three airtight containers or assemble more or less completely in advance, however, just do the final step right before serving.
Keywords: Easy, tiramisu pots, rawnola, chocolate, vegan, healthy, gluten free