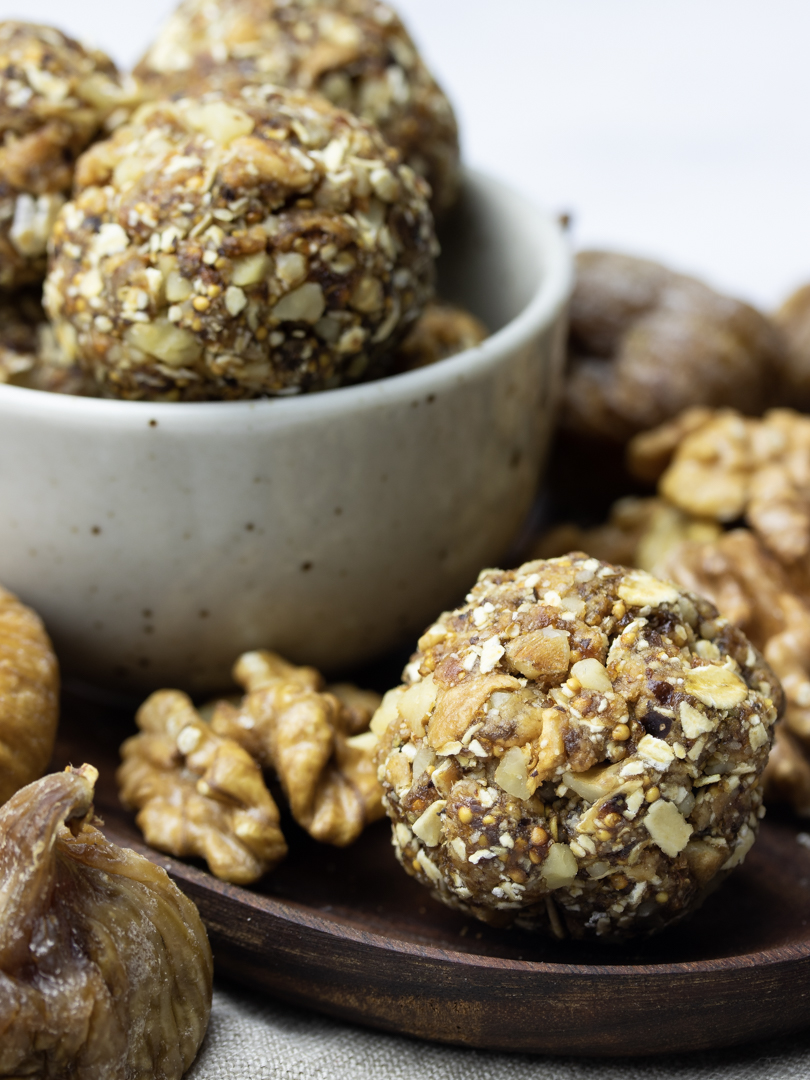 My mum has been begging me to make fig bliss balls for a very long time now. Whenever I ask my parents for recipe ideas, she always brings up fig bliss balls or generally bliss balls. Even though she usually adores my treats (at least I think she does), bliss balls have a special place in her heart, as well in mine. One of my first encounters with "healthier baking" was with a bliss ball recipe. I still remember how delicious and exotic I thought they were, and how I brought them to my grandparents house. Trust me, my grandparents and the rest of the family loved them. Obviously, the recipe is in Swedish, but here it is in case you'd like to check it out. When I come to think about it, I think I have to make my own version of them, for nostalgia's sake. Anyhow, I made these fig bliss balls even better by adding one of my mum's favourite nuts, walnuts, to them as well. Walnuts and figs is a winning combination to say the least. Also, from what I could make out of my mum's approving sounds while first trying one of these, they were a hit!
Enjoy!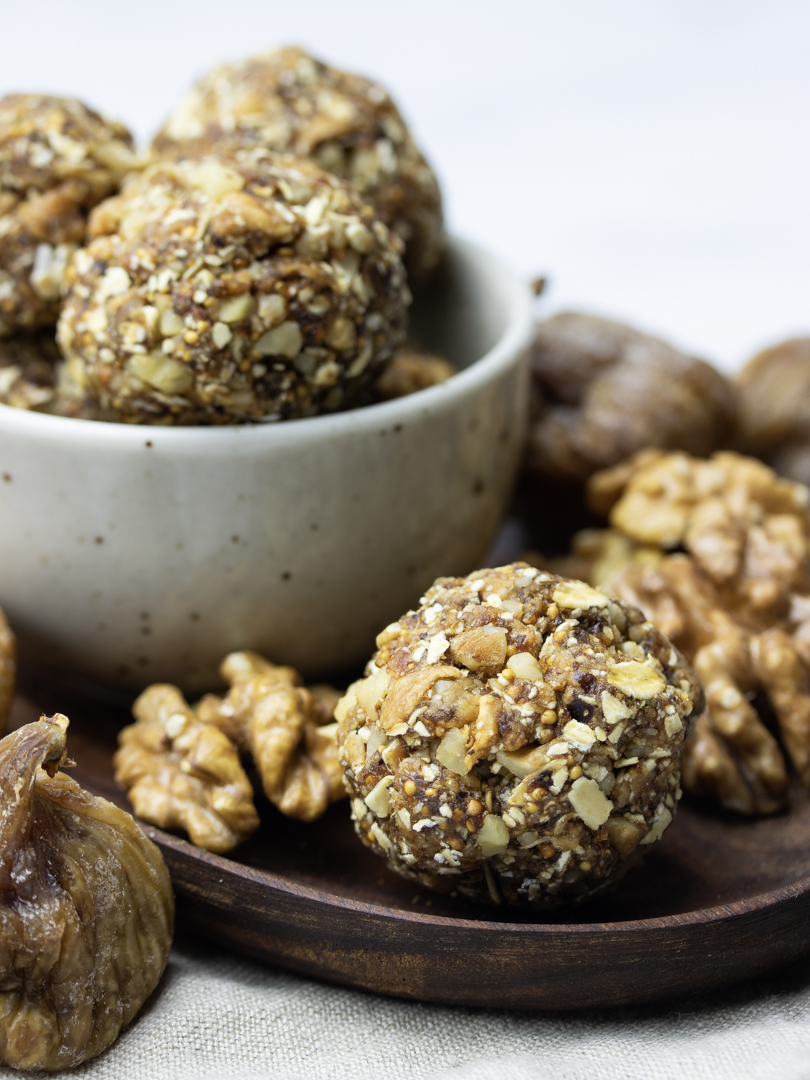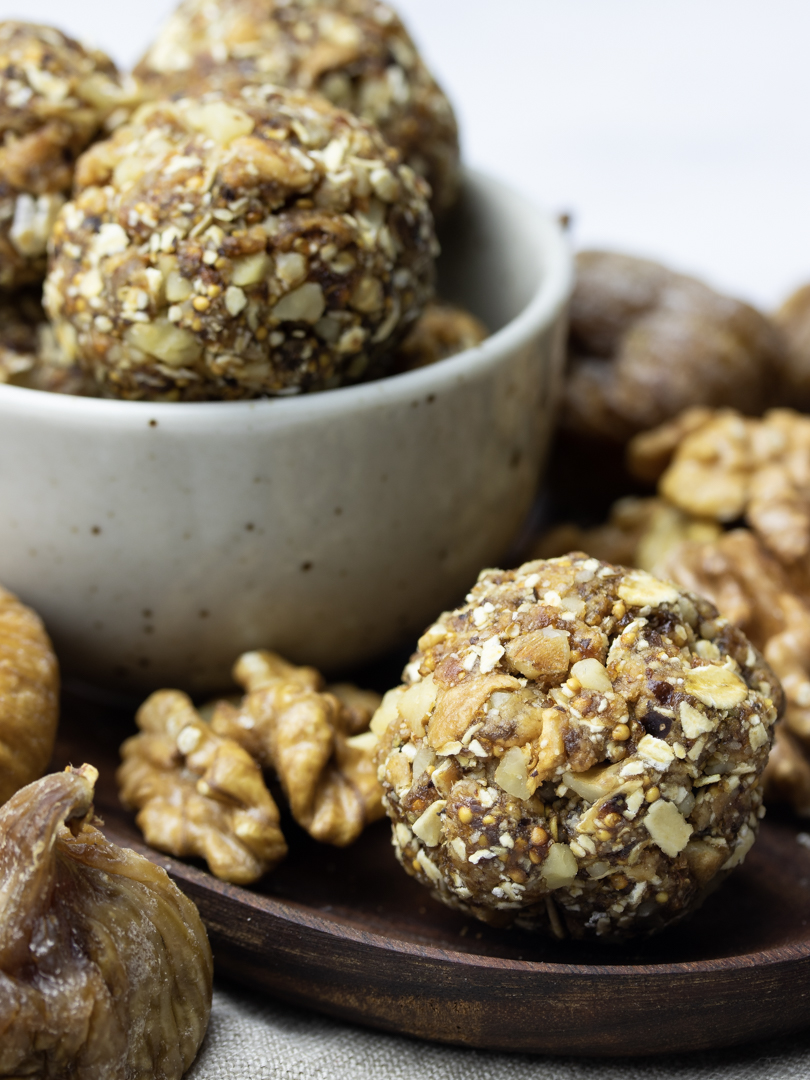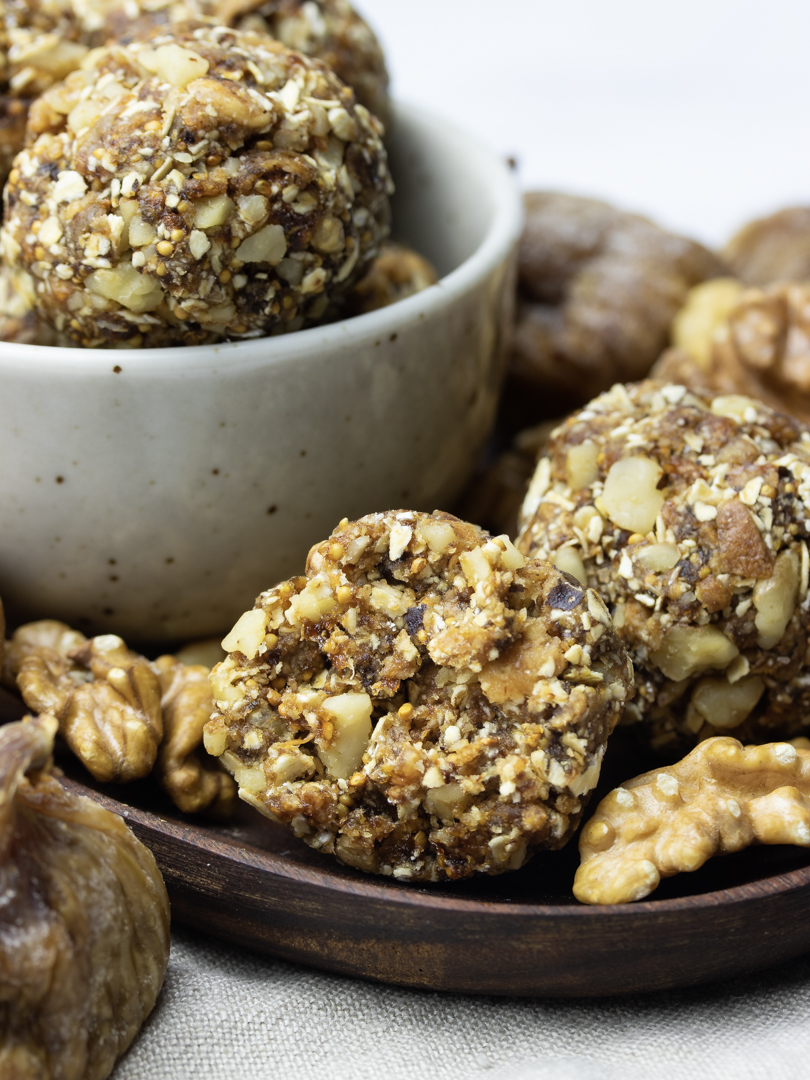 Elegant Fig Walnut Bliss balls
Serving 12 balls
Ingredients
140g / 5 oz dried figs
40g / 1,5 oz pitted dates
30g / 1 oz walnuts and assorted nuts and seeds of choice
30g / 1 oz rolled oats
A pinch of salt
Optionally 1/2 tsp ground cardamom or spice of choice
Directions
Simply put everything in a food processor or blender and process until the ingredients come togehter to form a nice more or less chunky "dough". If it's too dry, just add a tiny splash of water and process further. Divide the "dough" and shape into twelve balls. Serve and enjoy!