One of my first recipes on this blog was a dark chocolate cherry nice cream tart. This recipe is an improved version of the old one, with an extra chocolately bottom. I remeber creating the recipe and brining it to my grand mother's birthday lunch. It certainly disapeared quickly, so quickly I couldn't even snap a picture of it before it was gone!
Anyhow, as I put it in the introduction to original recipe:
"It's sweet, fruity, refreshing, chocolately with a slighly chewy bottom and a nice contrast between textures. *drooling*"
Enough said, enjoy!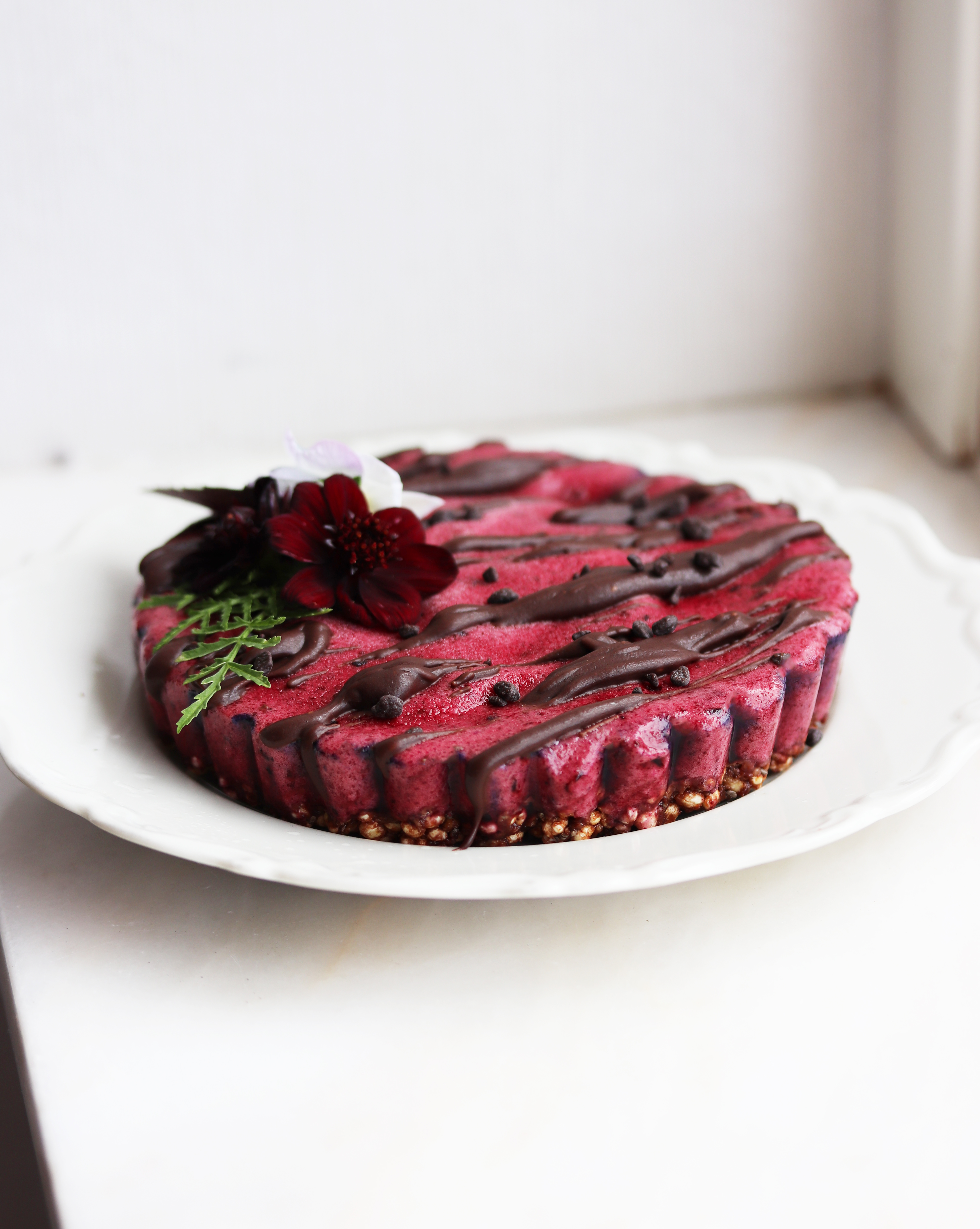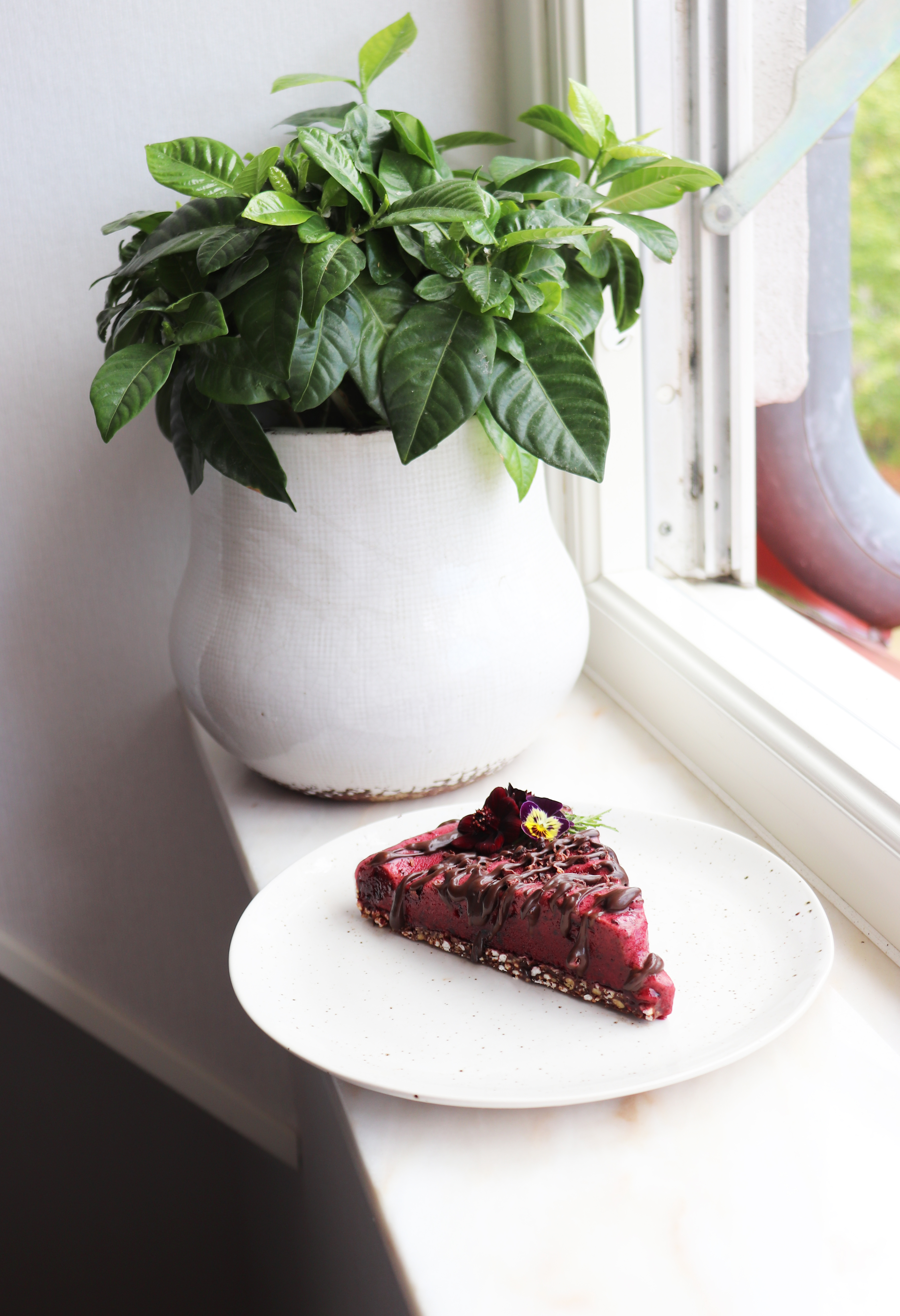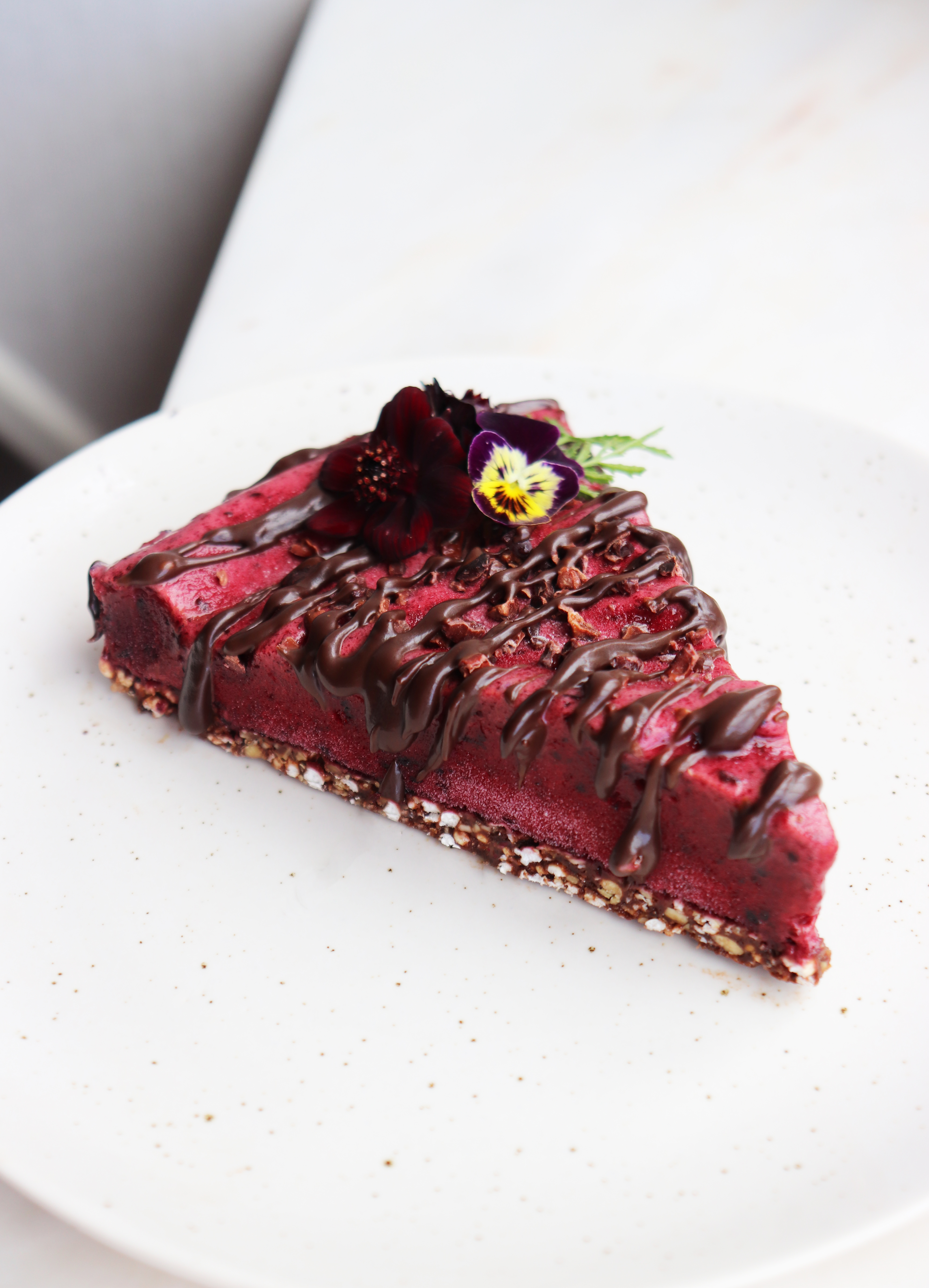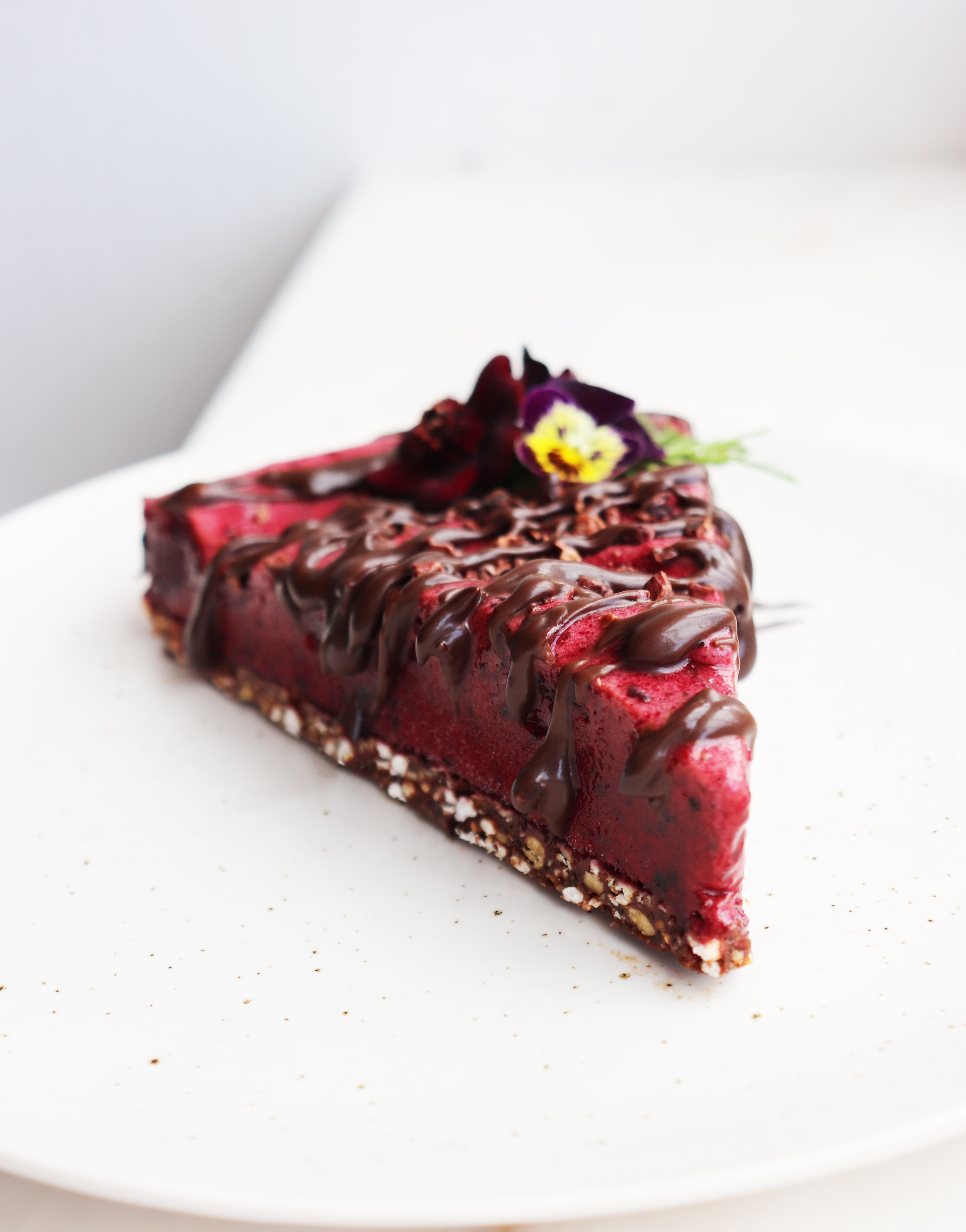 Print
Dark Chocolate Cherry Nice Cream Tart
A smooth, creamy cherry ice cream made with frozen bananas and cherries combined with lots of chocolate chunks and drizzle plus a no bake chocolate bottom. The combination of cherries and chocolate truly is to die for!
For the raw tart bottom
12

/ 120g / 4 oz pitted dates

2 tbsp

cocoa powder
A hearty pinch of salt
A splash of vanilla essence

60g

/ 2 oz / 1 dl of assorted nuts and seeds

1

,25 dl / 1/2 cup puffed cereal or buckwheat
For the nice cream
200g

/ 7 oz pitted frozen cherries

200g

/ 7 oz / around 2 large frozen bananas
A splash or two of liquid of choice
A handful or two of chocolate chips or cacao nibs
Instructions
Start with lining a tart or cake pan's bottom with plastic film or parchment paper. My tart pan was 22 cm / 8,6″ in diameter.
In a food processor, mix the all ingredients for the bottom until it forms a dough or reaches desired consistency. Transfer to the pan, and suing your hands, press firmly down into the base to create an even layer. Set aside in the fridge or freezer, that way the nice cream won't melt as much during the cake assembly.
In the same food processor, simply mix the cherries, bananas, and a splash or two of liquid smooth, into a soft serve consistency. Lastly, mix in the chocolate chips or cacao nibs.
Transfer the nice cream to the cake pan, smooth out using a spoon or spatula, optionally top with some extra choc' chips, cacao nibs, choc' sauce or such. Let set in the freezer for a couple of hours or over night. Depending on how ripe your bananas were, you might or might not need to let the cake thaw a little before serving. However, enjoy!
Keywords: Cherry nice cream, vegan, ice cream cake, chocolate, no bake