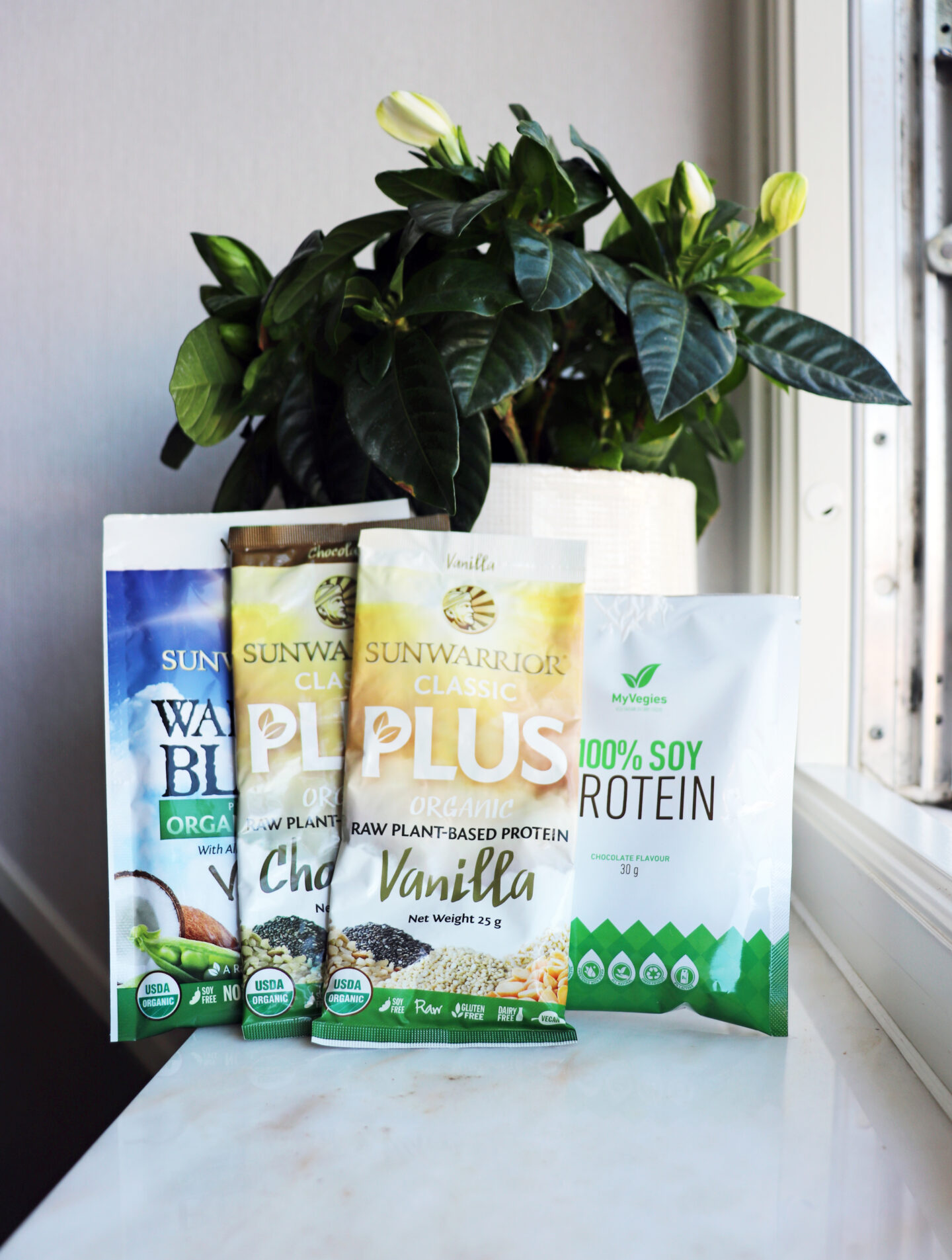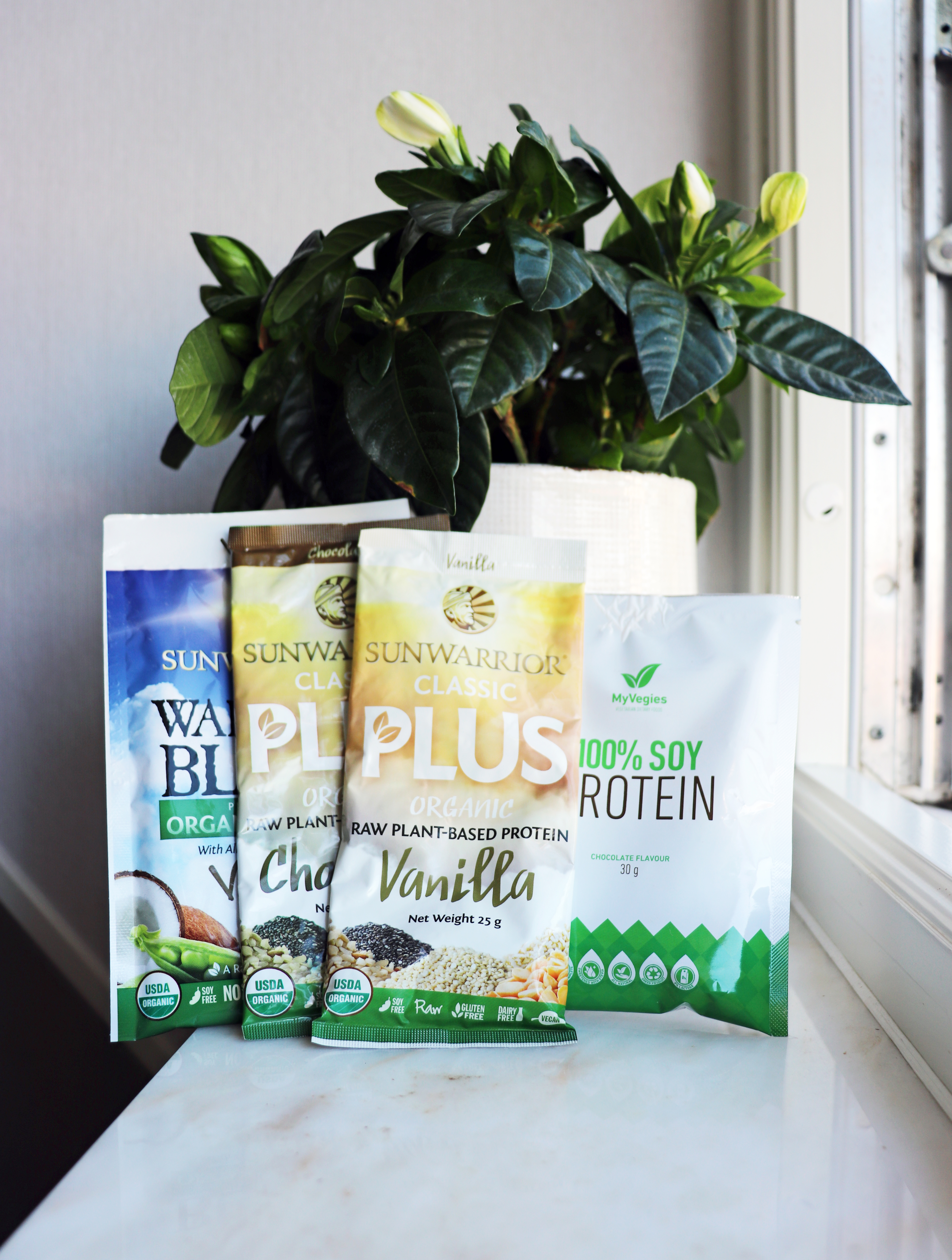 This post will contain enough words and text as it is, so I'll keep this segment short! I have been on the hunt for a good Vegan protein powder for quite some time now. Most vegan protein powders are clumpy, taste funny, usually from stevia, and are generally meh. You can only imagine the excitement I experienced when I saw that you can buy portion sized packages. Now I can try different protein powders, without needing to buy a whole tub! I bought all of this, may I say, loot from StarkVegan.se (strong vegan).
Before reading; the writing in this post will be quite bad as I'll try to keep it all as short as possible!
All the following Sunwarrior protein powders costed 25kr / £2,15 / €2,4 / $2,83 a portion package
Sunwarrior Pro Vanilla: The consistency was grainy, clumpy and grainy. You could really taste the stevia and the vanilla flavour was rather bad. It did not go well in a smoothie. Smoothies were overpowered by the weird taste. It was edible but just barely…
1/10
Sunwarrior Pro Chocolate: This flavour had the same problems as the vanilla variety, consistency and flavour wise. However, the flavour was slightly better, the stevia was not quite as strong and there was no distrusting vanilla flavour. Nevertheless, it wasn't chocolately enough.
2,5/10
Sunwarrior Vanilla: This, this was so much better than the Pro variety. The texture was slightly gritty but not clumpy and doesn't get stuck in your gum. There was no strong stevia taste and it had a pretty mild vanilla flavour. Not the best flavour, but when I added some cocoa powder and maple syrup it tasted much better, I would even say good. I could see me purchasing it again if the price wasn't so bad (500kr per tub!) and if there were no tastier options.
5,5/10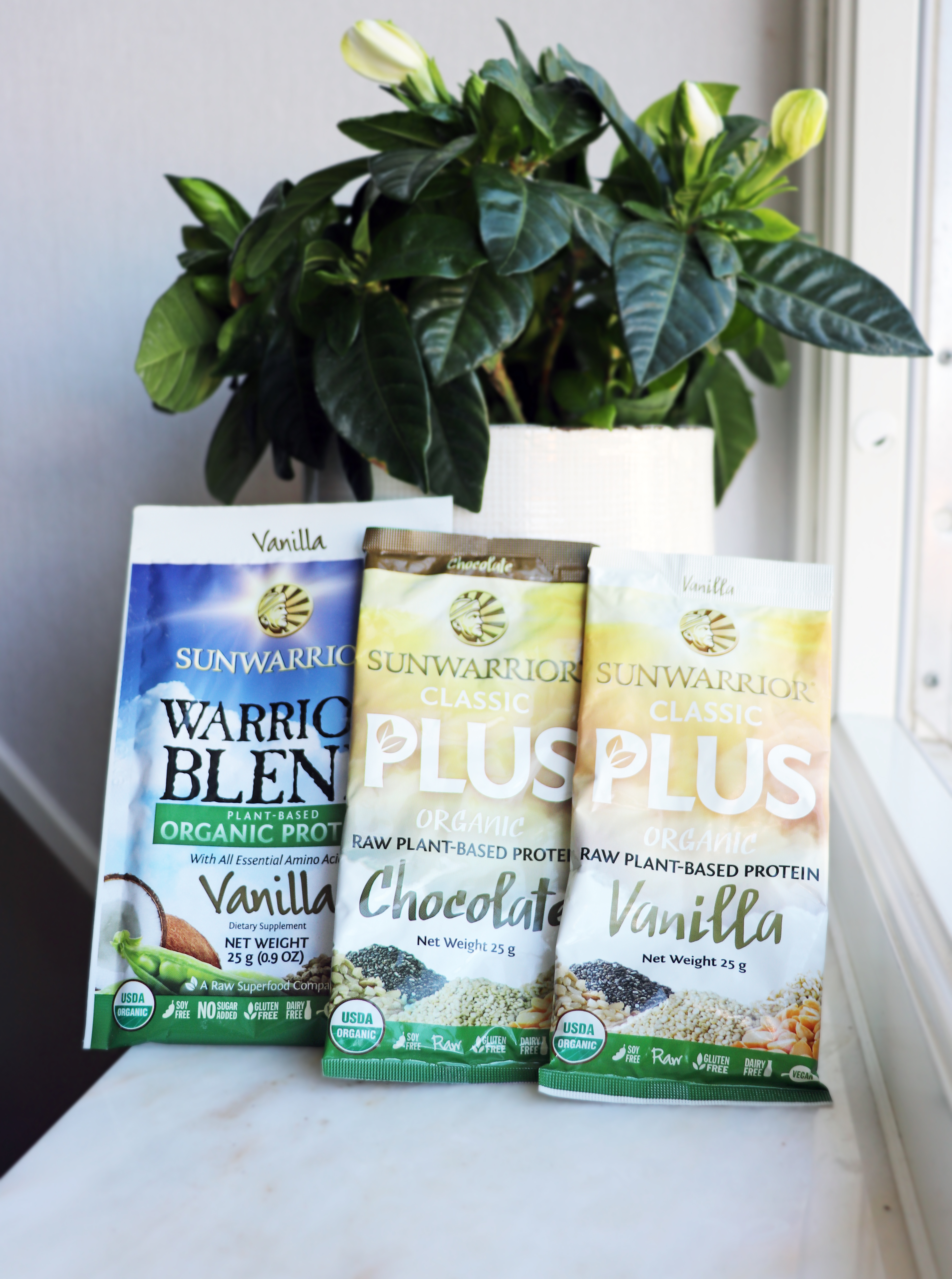 All the following MyVegies protein powders costed 10kr / £1,14 / €0,97 / $0,87 a portion package
MyVegies
Chocolate: It mixed pretty well. The consistency reminded me a bit of flour but wasn't too bad, thick and rather smooth. The artificial sweetener flavour wasn't too strong but the chocolate flavour could have been better and stronger. 
4/10
Vanilla: It smelled like vanilla ice cream but didn't taste like it… It had a rather unpleasant vanilla flavour, too much of an artificial sweetener taste. It didn't get fully smooth either. Meh.
4/10
The chocolate and vanilla were soy based and the other flavours, vegetable protein, were based on wheat, soy, and pea.
Cookies & cream: The consistency was great, thick and fully smooth. At first I didn't shake the protein shake enough so there were some super tiny "clumps". They were not too bad and disappeared when the shake was shook a bit more.  It smelled like a mixture of oreos, lemon wafer cookies (Jätten) and vanilla sugar cookies. The flavour was very mild and subtle, slightly meh. I definitely liked it but wouldn't buy a full tub of it.
6/10
Strawberry: It had a slightly too mild strawberry flavour with no obvious artificial sweetener taste. It was surprisingly delicious as a shake, especially when you add a tablespoon or two of jam, then it tasted like cheap strawberry ice cream. The consistency is smooth and delicious, not too thick.
8/10
Banana: The consistency  was smooth and nice, not too thick. It had a nice but mild banana flavour, not artificial, yet not like fresh banana, if you get what I mean. It slightly tastes like store-bought banana ice cream.
7/10
All in all, the Sunwarrior protein powders were pretty disgusting and way too expensive. Similarly, the soy based MyVegies protein powder was not good. The real winners are the vegetable protein from MyVegies, delicious and price worthy. In the end, I actually bought two big bags of the Vegetable protein from MyVegies, the banana and strawberry flavour.