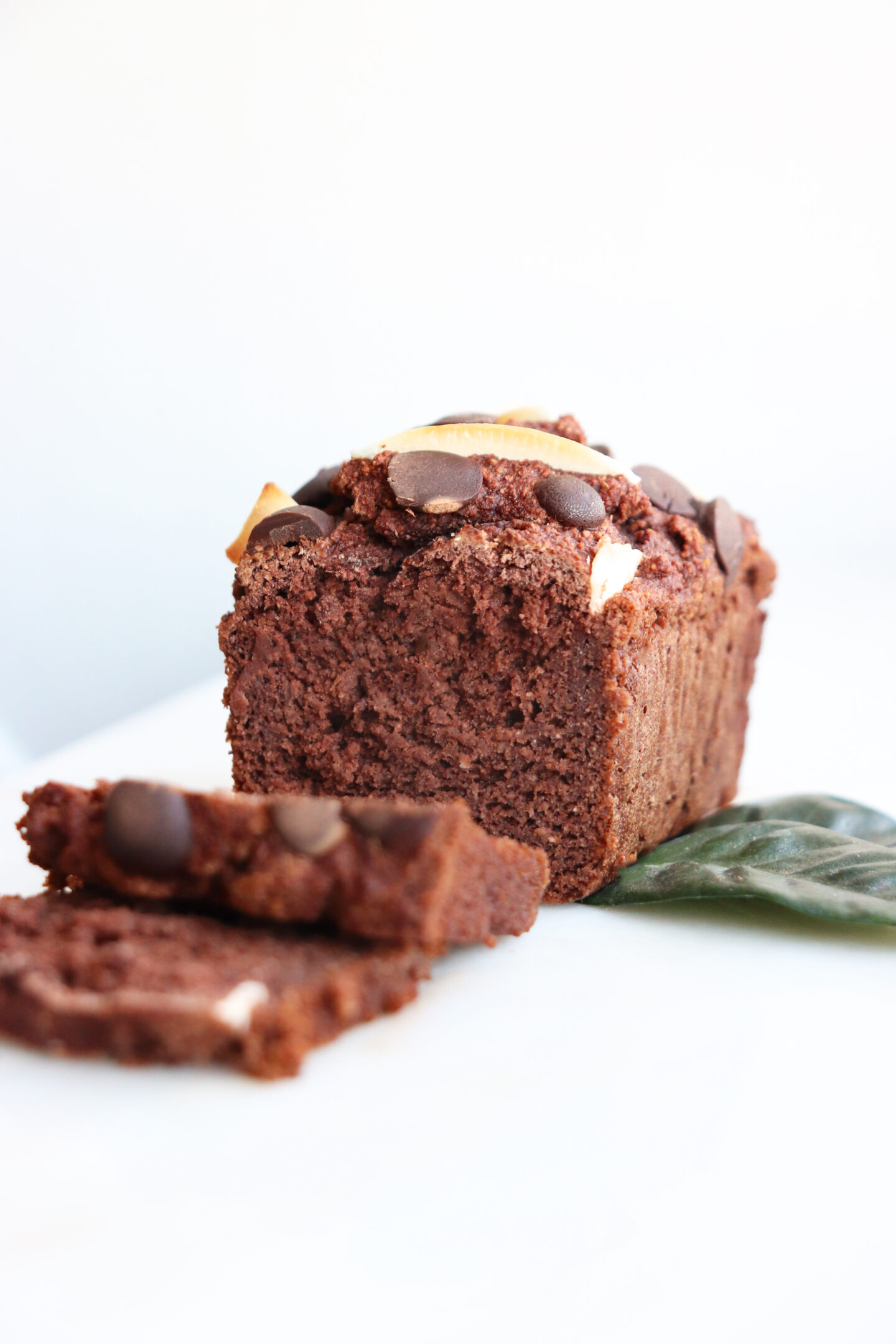 I have a confession… I am the kind of person who buys too many bananas just to make banana bread with them once they start to over-ripe, hehe. Anyone else? No, yes?
Anyway, I don't know about you guys but I hate it when you try to make a decent baked good and it turns out like a mushy – however delicious – cake shaped mush. Yes, I said mushy and mush in the same sentence, that's how bad it sometimes gets. OF COURSE, one still wants a moist cake, just not mushy… Finally, I have found a fab recipe that not only tastes amazing but also doesn't turn out like a mush! Moist, yet cake like and sliceable! Horaay! Not to forget:
banana + chocolate + coconut = fab dab combo. (Especially if you ask my dad.)
Enjoy, my peeps!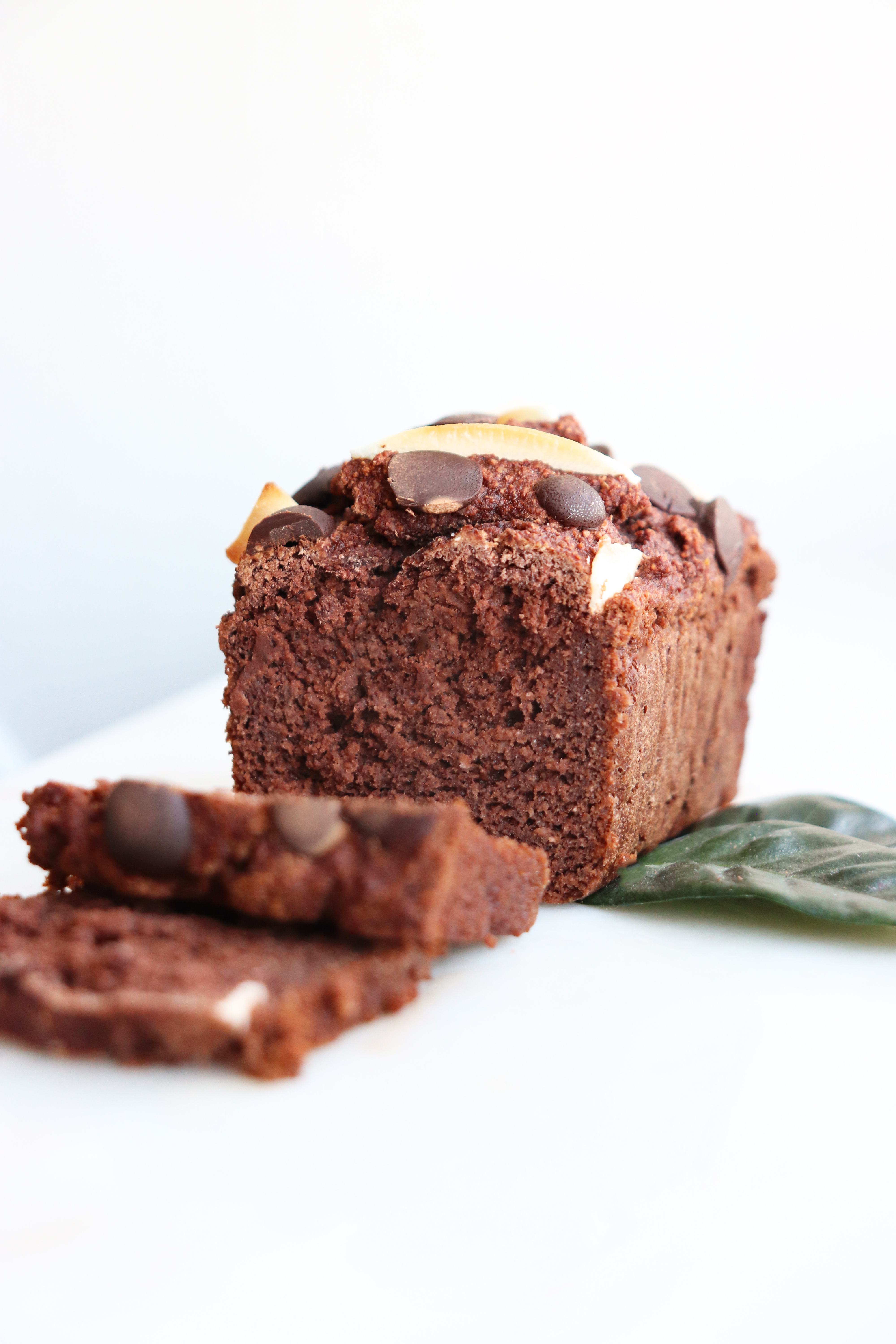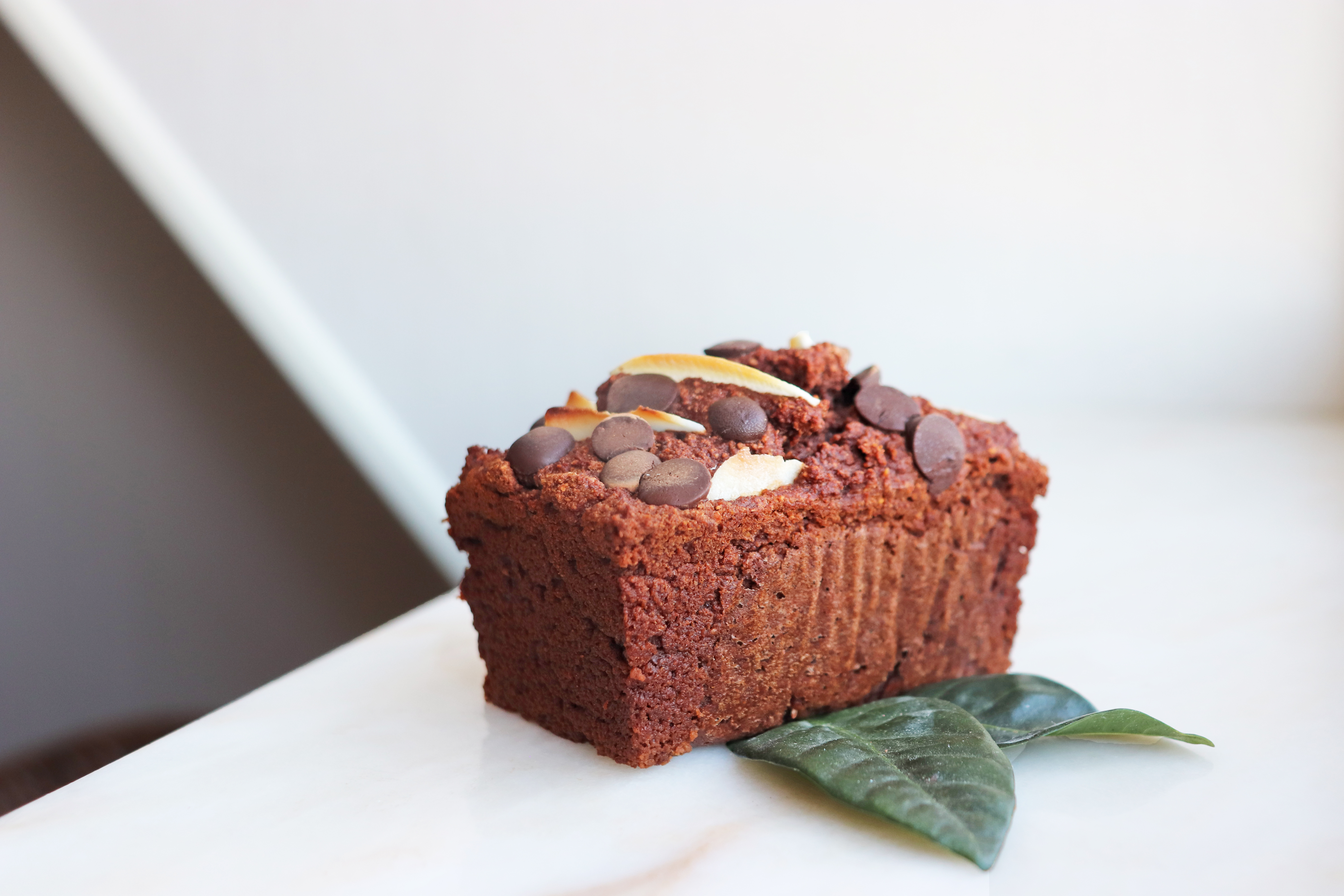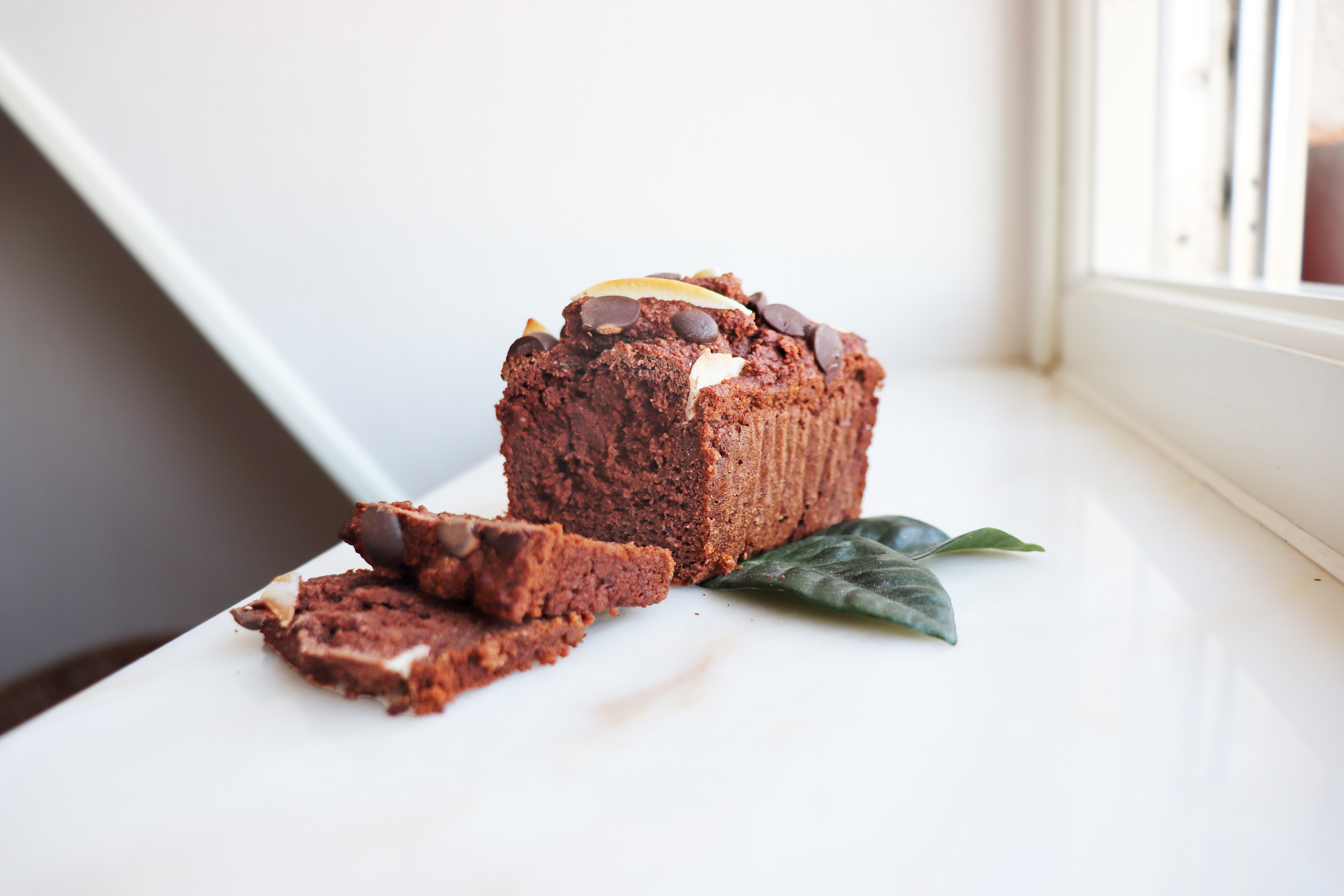 Print
Double Chocolate Coconut Banana Bread
2

,5 dl / 1 cup of  flour of choice*

2

,5 dl / 1 cup of coconut flour
A pinch of salt

2 tsp

baking powder

1/2 tsp

baking soda

6 tbsp

cocoa or cacao powder

3

large spotty and preferably over ripe bananas, mashed

2

,5 dl / 1 cup milk of choice

1 tsp

vanilla extract/essence

100g

/ 3,5 ounces chopped chocolate of choice

1/2

dl / 1/4 cup Coconut flakes for topping
Instructions
Preheat the oven to 175ºC / 350ºF and grease or line a loaf pan with parchment paper.
In a medium mixing bowl mix all the dry ingredients together.
Mix the banana with the milk and vanilla smooth in a food processor or mixer or by using a hand mixer.
Add the wet ingredients to the dry and combine. Mix in the chopped chocolate, coconut flakes and dried fruit.
Pour the mixture into the prepared loaf pan, optionally top with more chocolate and coconut. Bake for 50-60 minutes or until a toothpick runs clean. Simply enjoy by itself or with spread of choice.
Notes
*I used oat flour. Be aware that all flours react differently when baked but if you try something else I'd love to hear how it went!