So I'm still experimenting and adjusting to shooting photos with natural lighting. so, please, ignore the dodgy colour correction, hehe. Anyhow, how adorable aren't these?! I can assure you that they do not taste anything like a typical twig based bird's nest, but instead of the beautiful flavour and texture combination of coconut, rolled oats, and chocolate. Yum! In addition, they're not as complicated to make as they look yet they're super impressive-looking. Not to forget, any child presented with such a cute treat as this for Easter will/should love it. Enough said, enjoy!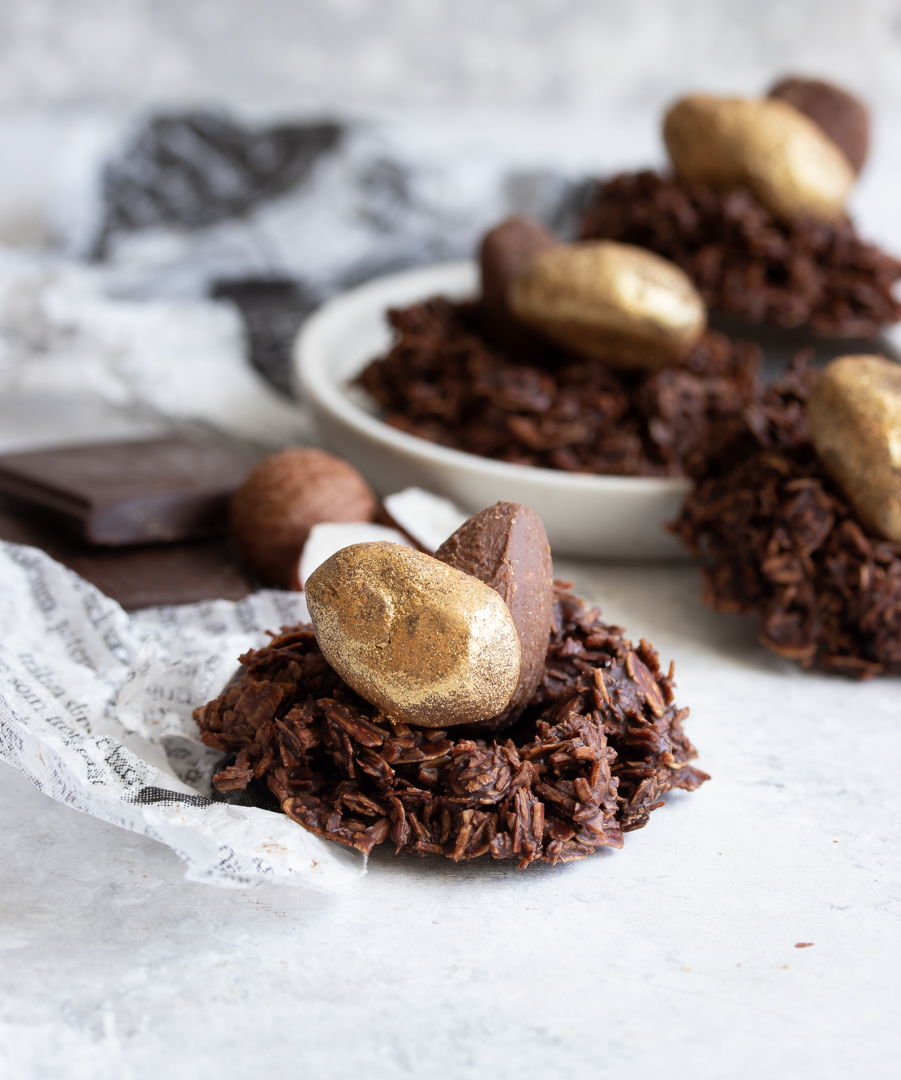 Print
Chocolate Birds' Nests with Coconut
They're cute, chocolatey, easy, and kid-friendly. What more can you ask for?
Instructions
Line a plate with parchment paper or plastic wrap. In a medium bowl, carefully melt the chocolate in the microwave on low to medium effect. Add the shredded coconut and oats, stir until combined.
Divide the mixture into four piles onto the plate. Using your fingers or the back of a spoon, press a small well into the pile and create a birds' nest kind of shape.
Pop into the fridge for around 15 minutes or until the chocolate has set. Place whatever you may fancy, like the golden almonds, into your nests. Enjoy!
Keywords: Chocolate nests, easy, vegan, kid friendly, gluten free, easter candy, treats