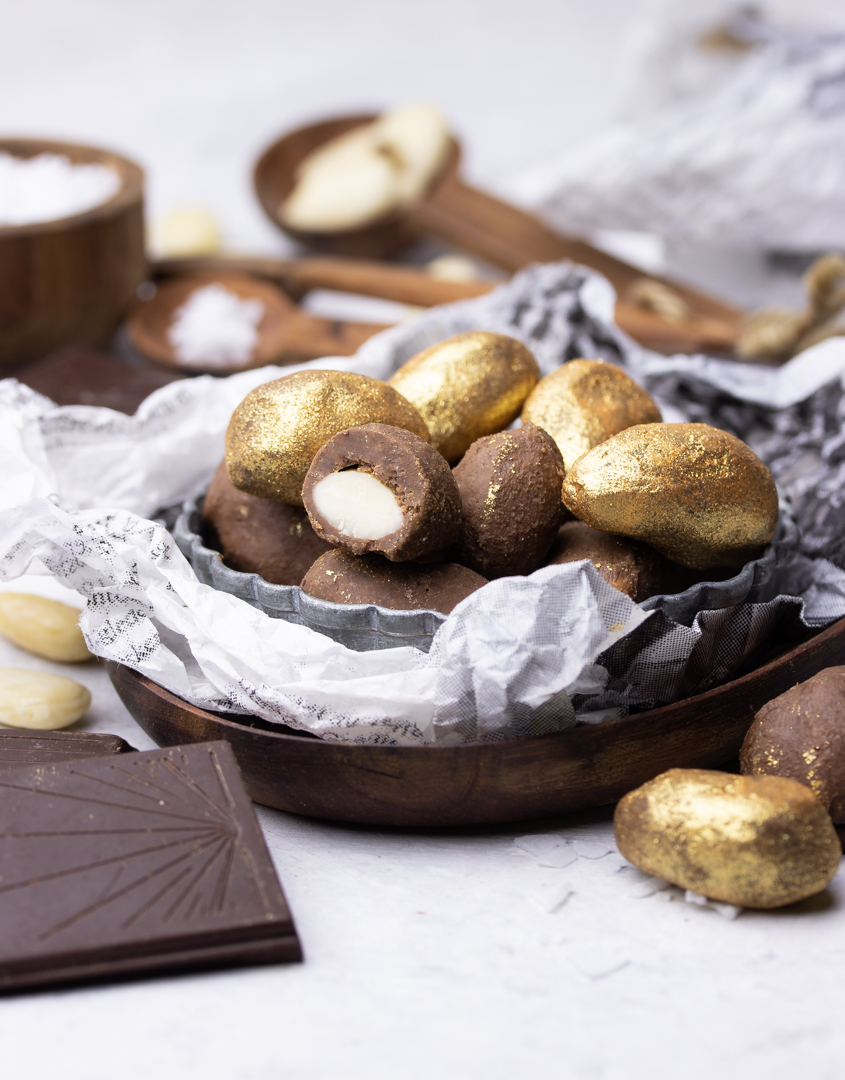 These almonds are covered with the most delicious chocolate nougat, soft, decadent, yet sophisticated and rather easy to make. I myself see these as an even better alternative to nougat eggs or so called "almond eggs", which are popular around Easter in Sweden. I may not be able to recreate the sugar based shell of the eggs, but these are cuties are as good without them, if not better.
On another note, when I showed one of my brothers these golden almonds in chocolate nougat his thoughts immediately to this clip. "I love GOOOLD! The taste of it, the smell of, the teeexture…", Goldmember says in the clip. Note that I've actually never seen the movie myself, yet I find the clip to be perfect in this context as I finally used the edible gold powder I bought such a long time ago. This one, pictured below.
For all of you wondering, it doesn't taste like anything. Buuuuuut it's super duper pretty!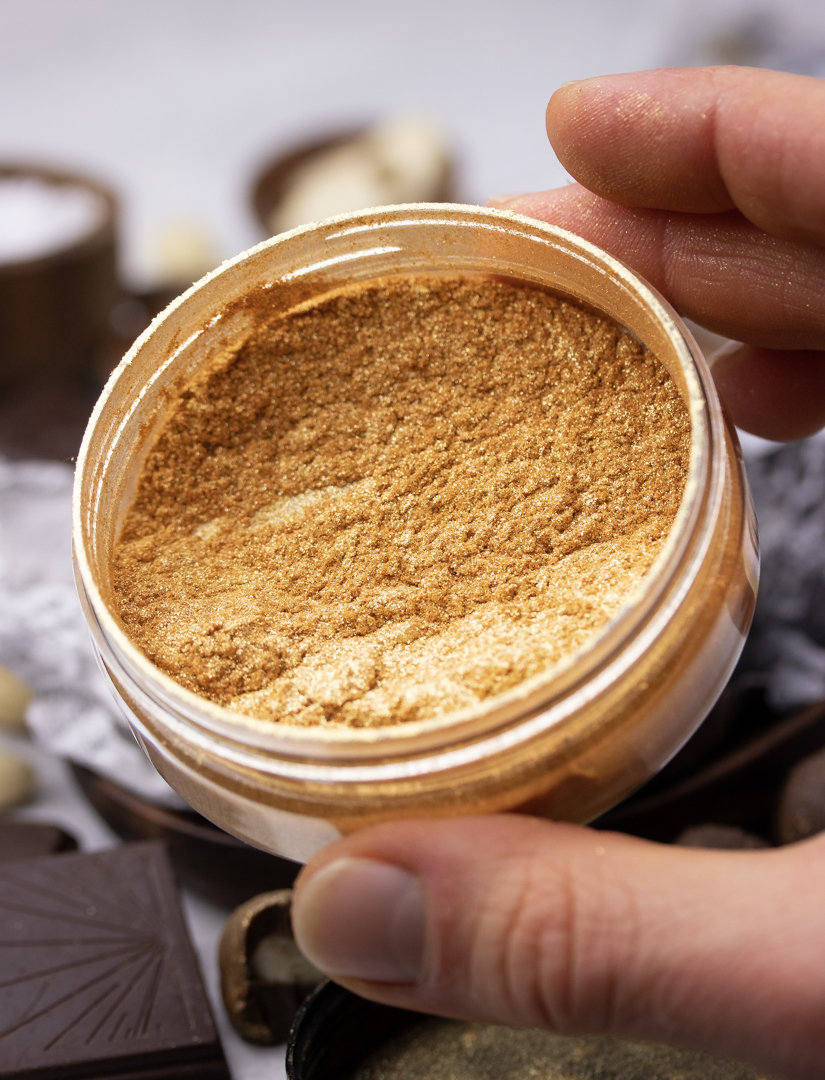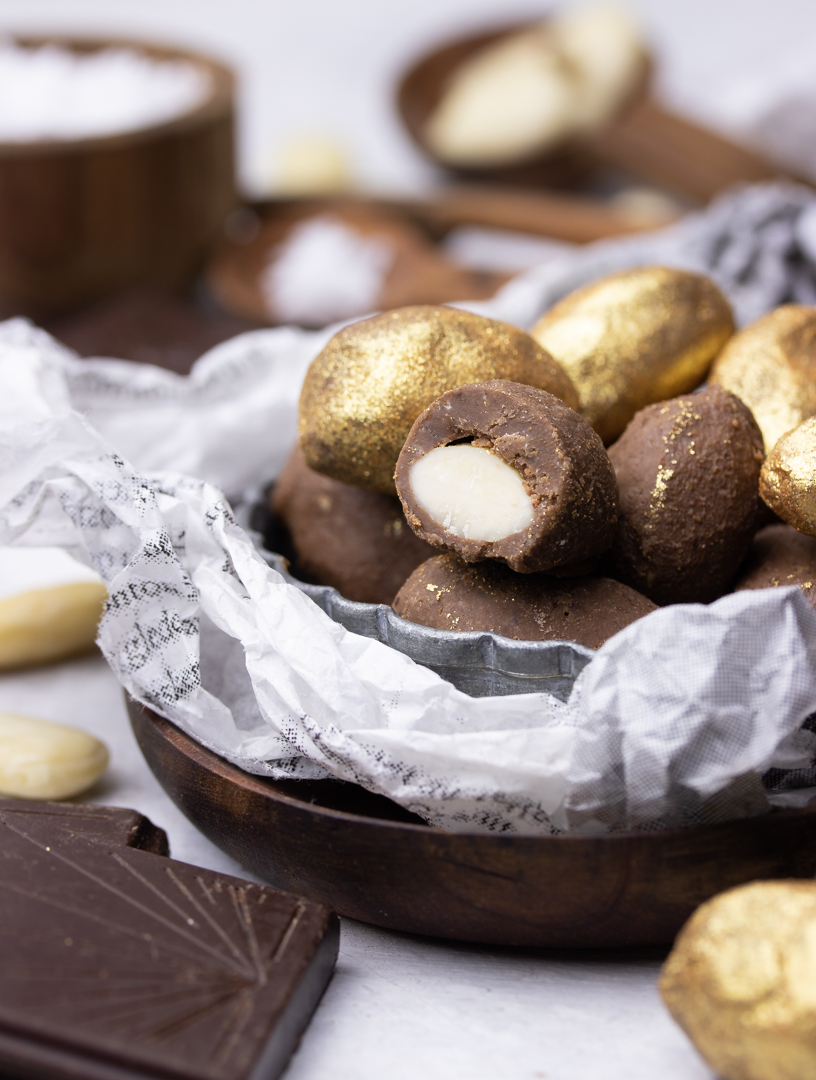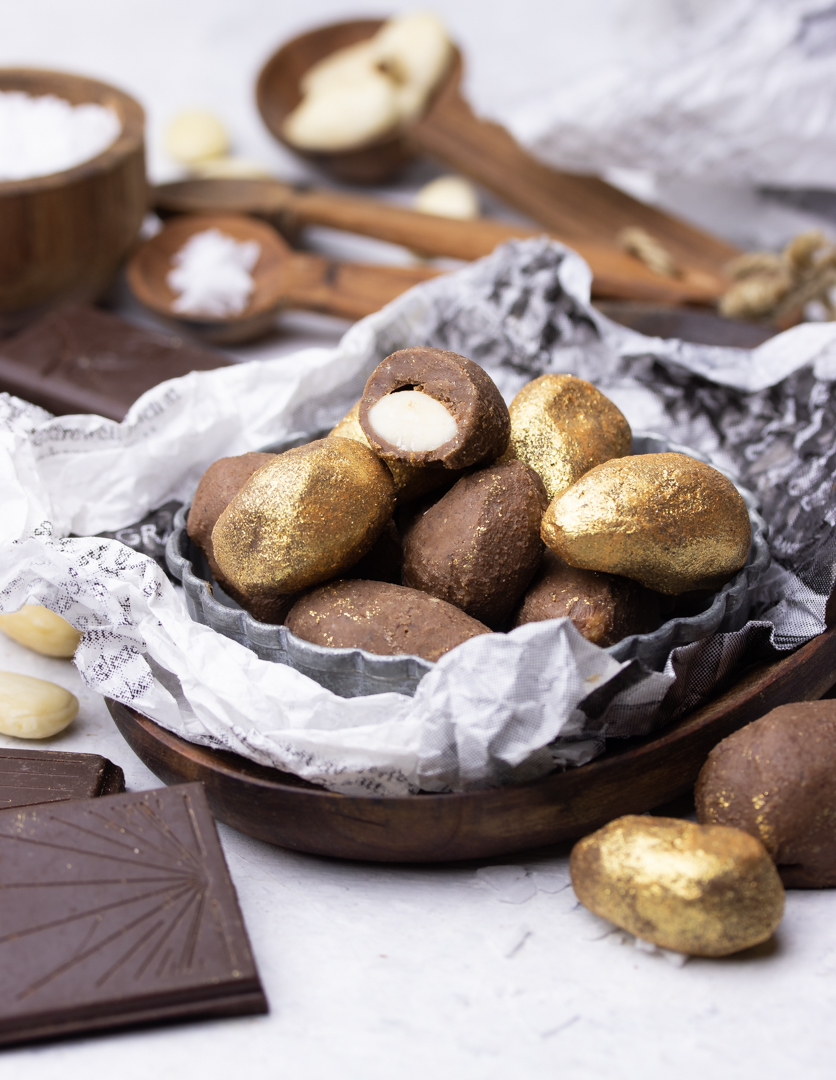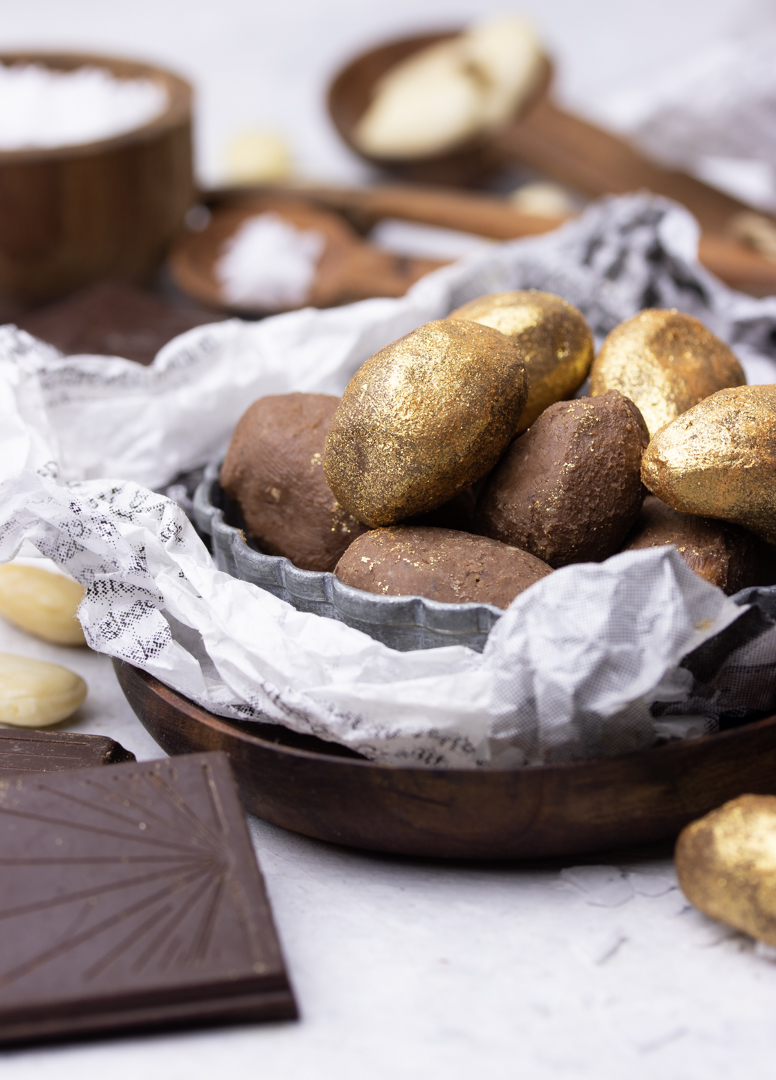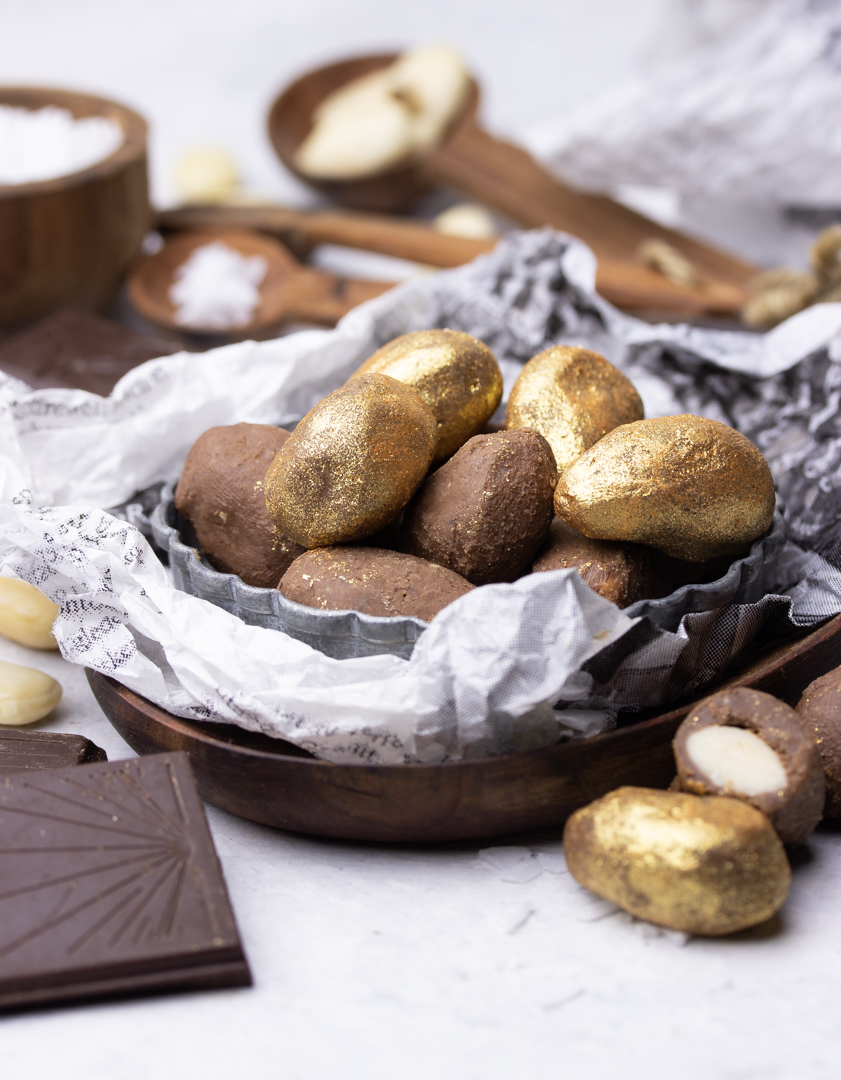 Print
Golden Almonds in Chocolate Nougat
These are perfect to make as a cake decoration but also delicious to eat by themselves. The combination of a crunchy almond and smooth, soft chocolate nougat is a dream come true.
60g

/ 2,1 oz dark chocolate

50g

/ 1,75 oz nut butter of choice (I used almond butter)
A pinch of salt

25

almonds, optionally blanched
Optional edible gold powder for coating
Instructions
In a microwave safe bowl, place the chocolate, hazelnut butter, and salt. Microwave on low to medium effect for 30 second intervals until the chocolate has almost completely melted. Give the mixture a good mix and let firm up in the fridge until shape able.
Take about half a teaspoon of the nougat mixture and form around an almond. Repeat until you've used up all the chocolate mixture. Optionally roll and cover in edible golden powder. Store in the fridge and enjoy!
Keywords: Chocolate nougat, homemade, easy, vegan, Easter candy, eggs